Featuring ten hair, skin and makeup essentials, our Black Friday Limited Edition GLOSSYBOX is the beauty bargain you've been looking for. 
Worth over £115, this box contains eight full-sized products and two deluxe minis that you're soon going to wonder how you lived without. We promise you'll feel out of this world! 
Want a sneak peek at what to expect from this Limited Edition GLOSSYBOX? Here are six of the incredible products you'll discover inside…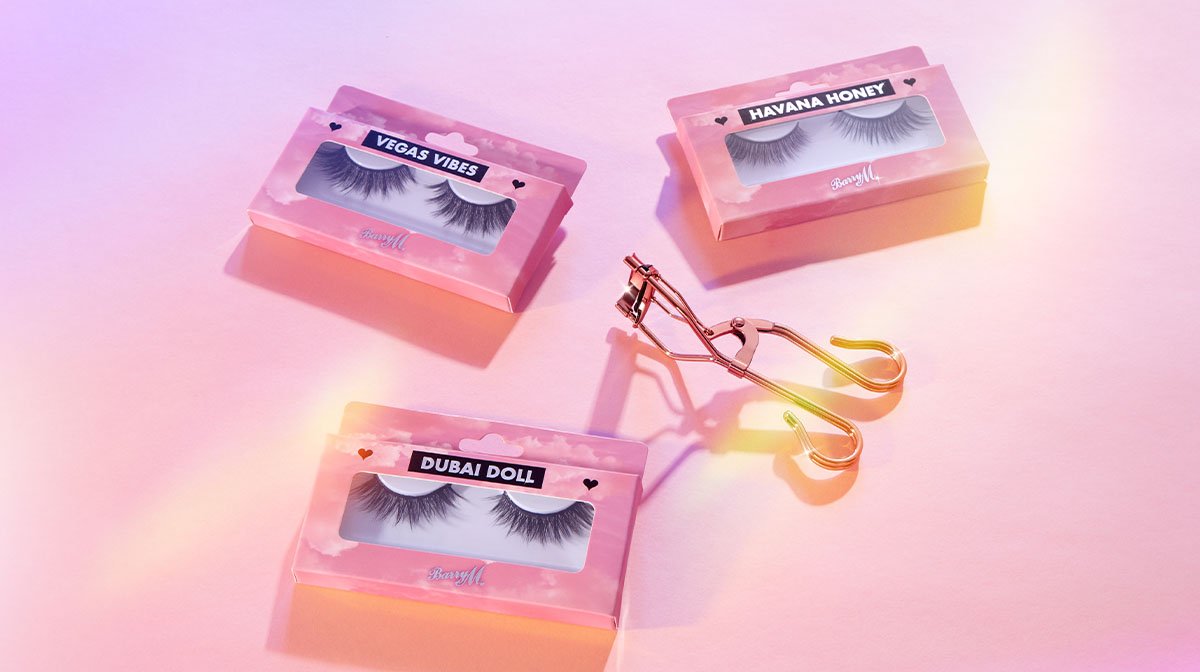 Barry M Cosmetics False Lashes
Perfect for babes striving for mega volume, these Barry M False Lashes are guaranteed to get attention! There will be one of three different designs in your box – Vegas Vibes, Dubai Doll or Havana Honey – but they'll blend effortlessly into your natural lashes to create a gorgeous eye look. Treat them with extra TLC, and they'll keep on delivering you extra drama again and again too! 
Five Top Tips 
For
 Looking After False Eyelashes
Use tweezers to apply and remove your lashes, rather than your fingers.

 

Always apply your lashes after you have applied all other makeup. Getting eyeliner, eyeshadow and other makeup on the lashes means they'll be harder to reuse.

 

Don't apply mascara on top of false eyelashes. It won't change their appearance; it'll only ruin their shape and quality.

 

Clean the lash band and remove all glue residue between every wear.

 

Find

 somewhere safe to store your lashes when you're not wearing them!

 
Emite
 Rose Gold Eye Lash Curler
Ergonomically designed and aesthetically pleasing, this beautiful rose gold eye lash curler is comfortable to grip and easy to work with. Its curled design is adapted to suit all varieties of eye shapes, while minimising the risk of touching already applied surrounding makeup.  Rounded silicone rubber pads also provide an even amount of pressure to lashes, guaranteeing a curl that'll last! 
Not sure how to get the most out of an eyelash curler? Our step by step guide on how to use a metal eyelash curler will be a huge help!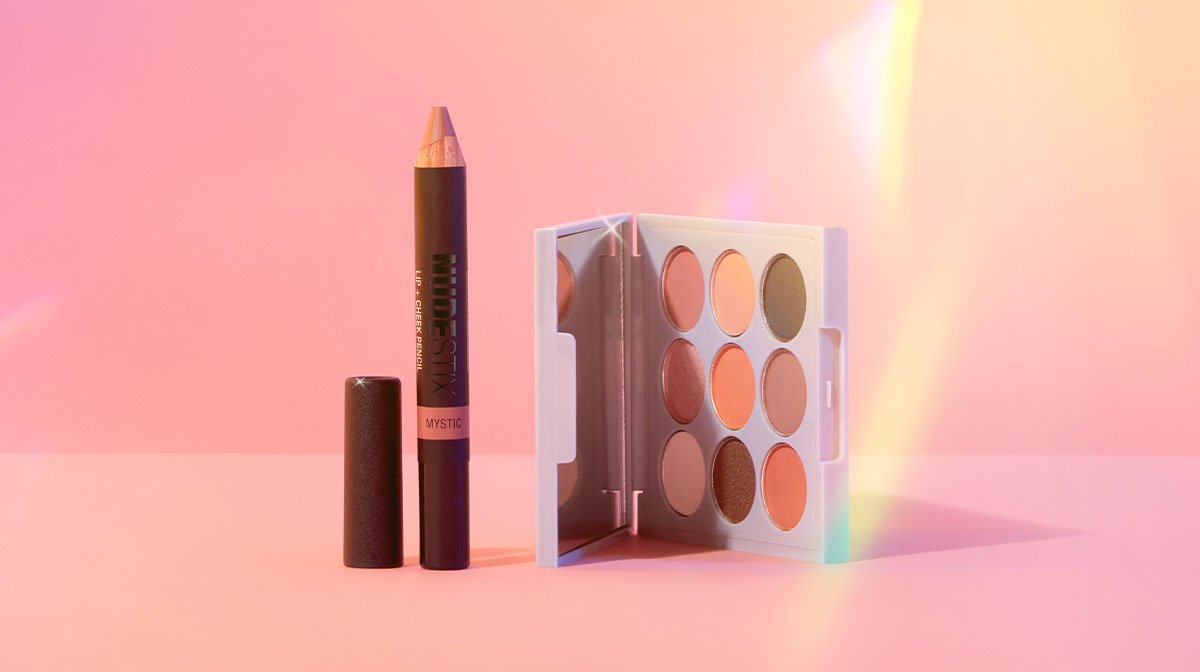 NUDESTIX Cream Lip + Cheek Pencil
A multi-purpose makeup pencil is a cult favourite in the beauty world. And this creamy crayon can create both a soft pop of colour on your cheeks and a totally natural tint on your lips. Moisturising ingredients, including vitamin E and shea butter, also make this product super soft and allow for smooth blendability. What more could you want? 
How To Apply The NUDESTIX CREAM LIP + CHEEK PENCIL
On your lips: 
Using your CREAM LIP + CHEEK PENCIL as a lip liner, outline your lips to create a full, plump shape. Then, fill in your lips using your liner as a guide, smacking your lips together to ensure even coverage

 
On your cheeks: 
Swipe small lines of colour onto the high points of your cheeks and blend with your fingers to create a subtle flush.

 
Bang Beauty Warm Neutral Eyeshadow Palette
Containing both shimmer and matte shades, this might be one of the most versatile palettes we've seen. This warm neutral palette will allow you to create endless looks, whether you're going for a light every-day look or a darker smoky eye at night.
How To Create A Warm Neutral Eye Look
To create a warm neutral eye look that'll take you from day to night, follow the below steps!
Choose the lightest, matte shade in the palette (top left) and, with a clean brush, blend this across your whole lid.  
Next, take the next lightest shade (middle right) and use this as your transition shade. In sweeping motions, apply this colour into your eye crease and then gently blend out onto your brow bone. 

In circular motions, next apply one of the other three brown matte shades (whichever you choose is up to you and the look you want to create!) to the outer third of your eyelid. 

Once you have built up a strong colour in this outer corner, blend any excess pigment across to the inner corner of your eye. 

Again in the outer third of your eye, use a smaller brush to apply a darker colour to the very outer area. We suggest either the darkest brown shade or, if you'd prefer something a little more daring, perhaps the almost black tone. This will create a sense of depth. 
Finally, add a soft layer of a mid brown shade across your bottom lash line, before finishing off your look with mascara and eyeliner!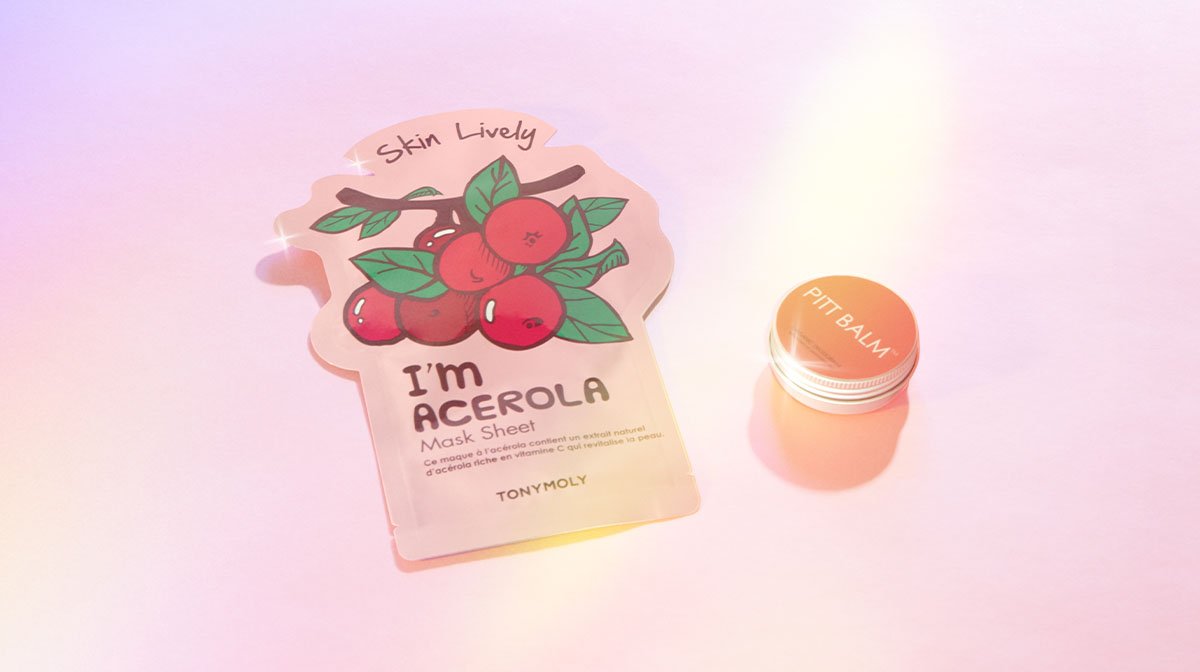 Tony Moly I'm Acerola Mask Sheet
Revitalise your skin with the magical benefits of this exotic cherry mask. Packed with vitamins and antioxidants, acerola extract works to reduce inflammation, while skin conditioning ingredients also protect your skin and provide a hydration boost. Apply the mask onto a clean, dry face and leave on for 20-30 minutes. When removed, pat any excess essence into your skin until fully absorbed. 
Want to find out more about sheet masks and how they work? Read our blog on the benefits of sheets masks! 
Pitt Balm Grapefruit Organic 
Deodorant
Natural and organic, this deodorant is for everyone. Vegan and cruelty-free too, just six ingredients make up the moisturising, non-stain formula. Highly concentrated, just a pea sized amount of this plastic-free product under each arm is enough to keep you feeling fresh from morning to night. And what's even better, one pot will last you between four to six weeks too!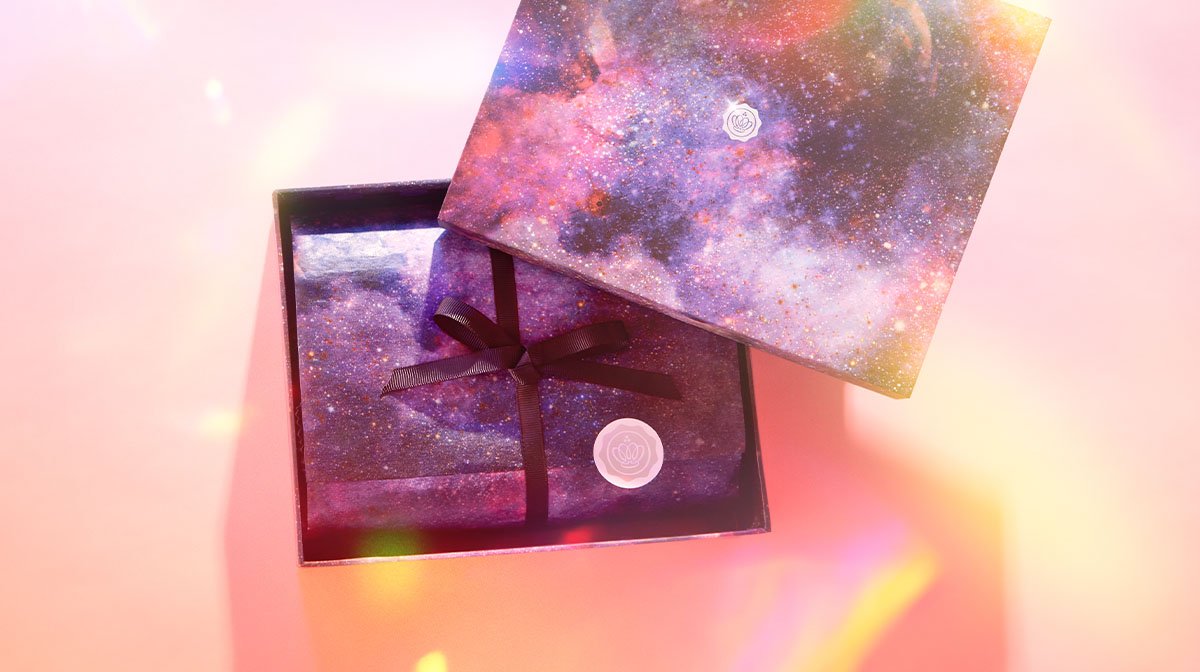 More Information About Our Black Friday Limited Edition
Intrigued to know more? You can read our Story Behind Our Black Friday GLOSSYBOX blog post to read about this Limited Edition box. We'll also be sneak peeking the other four product in this box tomorrow. So be sure to visit the GLOSSYBOX blog again to find out more! 
Subscribe 
For
 Priority Access  
Our Limited Editions always sell out fast! Become a GLOSSYBOX subscriber today to get priority access to this box and ensure you don't miss your chance to purchase! As a Glossy, you'll also receive an exclusive discount (it's £5 less if you're a subscriber!).