This August box is now sold out! If you subscribed before 12pm-noon on July 21st, you will receive our August 'Birthday' GLOSSYBOX. Now, let's introduce you to our August edit…  
Introducing 
The
 Sold Out August 'Birthday' GLOSSYBOX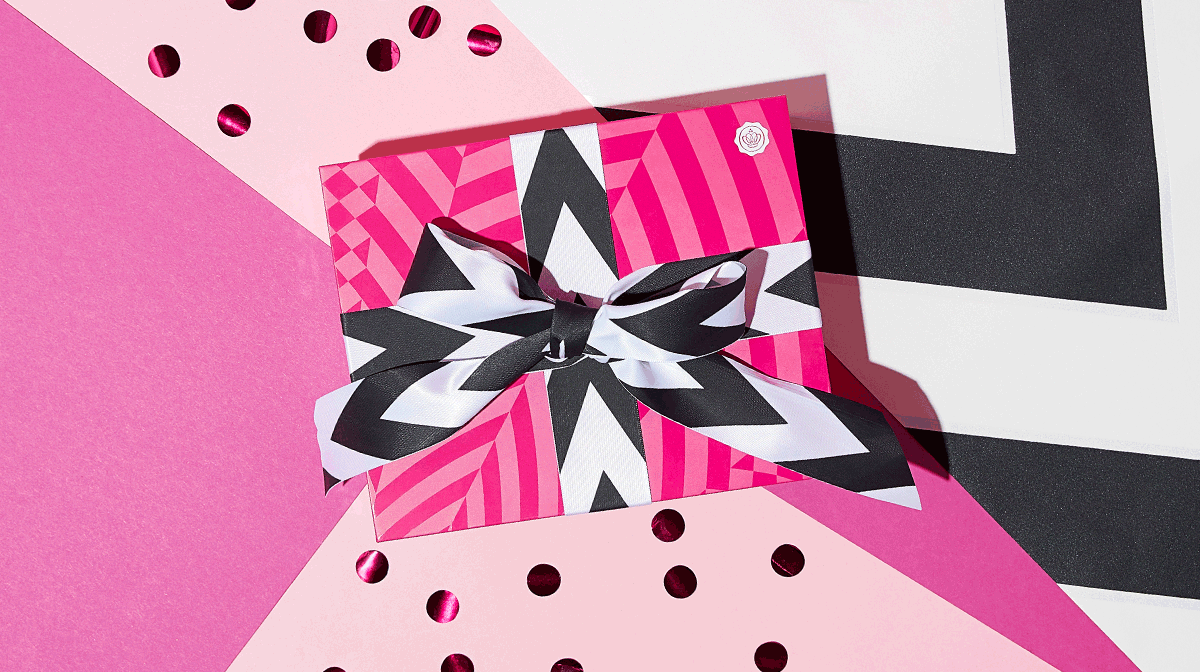 This August marks 9 years of GLOSSYBOX and we're celebrating this milestone in true Glossy style: with fabulous products and plenty of surprises!  
You can expect nothing other than glitzy, vibrant luxury in our incredible 'Birthday' box and its amazing bow!  It is filled with high-end makeup products, a beauty tool, indulgent body care and pampering skincare. Plus, we've got an extra special surprise waiting for you inside…  
Ready? Let's get this party started! 
What 
To
 Expect 
From
 Our August 'Birthday' 
GLOSSYBOX
A Huda Beauty Lippy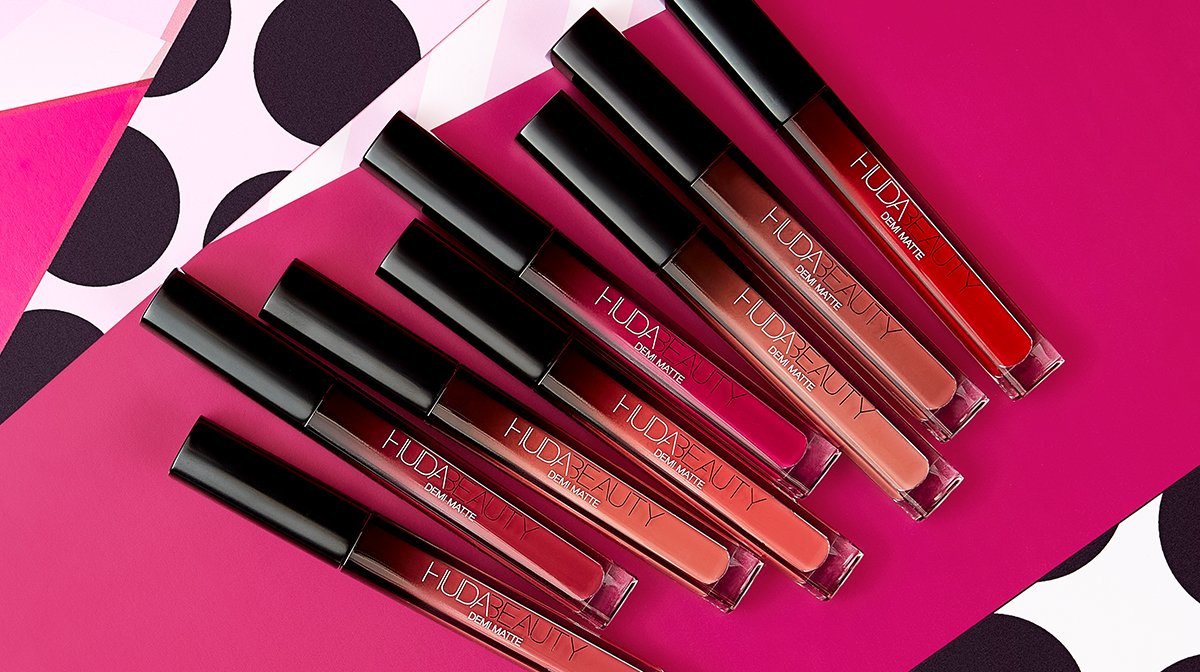 It wouldn't be a Glossy party without Huda Beauty! That's why we've included their incredible Demi Matte Cream Lipstick in our August 'Birthday' edit.  
This creamy lippy boasts a luscious, highly-pigmented formula that glides effortlessly onto your lips, adding an intense shot of colour to your pout. It then dries to a satin finish, creating a sheen on your lips that enhances their natural shape. You can find out more here. 
An Extra Special Treat
We're so excited to share your second sneak peek! If you've ever struggled with dark circles or puffy under eyes then you'll love this skincare must-have. It blends a range of luxurious ingredients that reduce those bags and refresh tired-looking eyes. We can't wait to share more details soon! 
The Ultimate Party Look Tools
It wouldn't be a birthday celebration if we didn't give you the tools to create the ultimate party look! That's why our box features 3 other incredible products that help you to achieve just that….  
What's Happening 
In
August
? 
1. An Exciting Announcement Is Coming Soon

Whilst I can't reveal the full details just yet, we're thrilled to report that we have a very exciting announcement to make very soon. We've been working on this extra special project for nearly two years and can't wait to share it with you! For now, let's just say that it will help both your skin and purse strings… 
2. The GLOSSY Lounge Is Here
As always, there are loads of offers and competitions waiting for you in The GLOSSY Lounge. Until the 14th of August, enjoy exclusive discounts on an incredible array of must-have beauty, fashion and lifestyle brands!  To enjoy the VIP experience, simply log into your subscriber account and shop the offers.  
3. Our Grazia Limited Editon Is Still Available!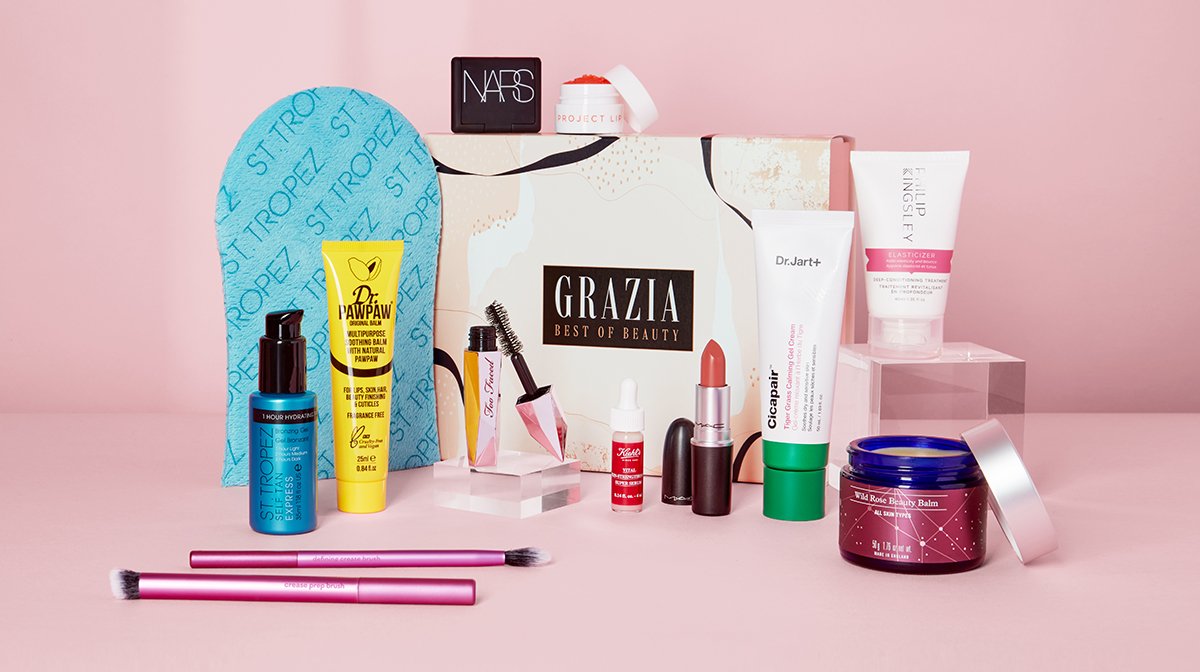 Featuring 12 products worth over £150, the Grazia X GLOSSYBOX Best of Beauty Limited Edition is not to be missed! From MAC and NARS to Too Faced and Dr. Jart, we've brought together products that everyone knows and loves in this extra special Limited Edition.
4. Our Instagram TV
With the current situation, we are unable to film our Facebook Live as normal. However, we'll still share an unboxing video on Instagram TV to talk you through all of the standout products in our 'Birthday' GLOSSYBOX and share our insider tips!   
5. Download This Phone Wallpaper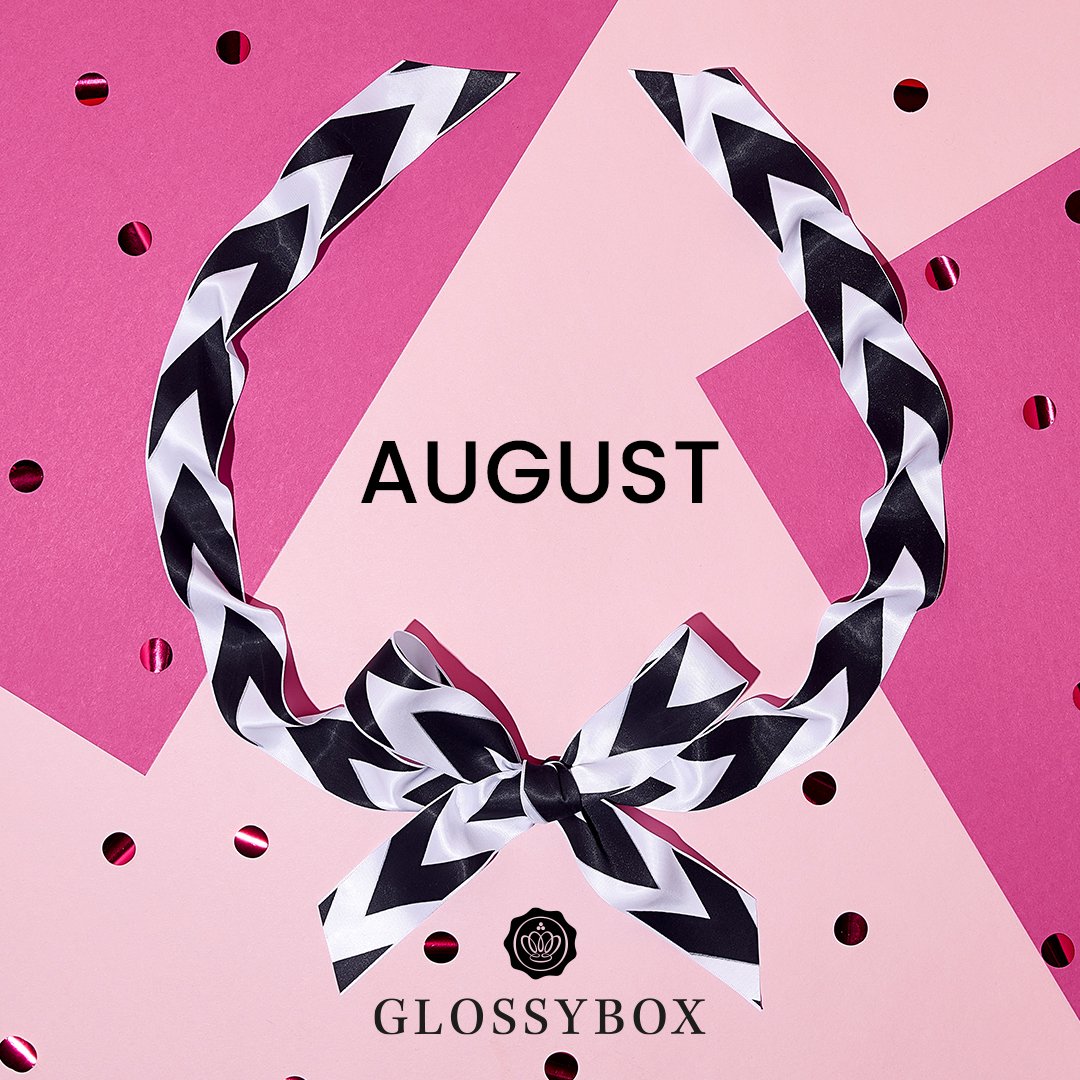 If you're on a mobile phone, just press down on the image until the options menu pops-up and select 'download image'. If you're on a computer, simply right-click on the image and select 'save image as' to download this gorgeous calendar.   
The 
August 'Birthday' 
GLOSSYBOX Is Sold Out
Unfortunately, you can't order the 'Birthday' GLOSSYBOX as we are now sold out. However, you can still join the family and discover an unrivalled variety of makeup and skincare in September.