When you're feeling low and could do with a bit of a pick me up, or you're lacking in confidence and want to feel fierce, a glittery eyeliner can give you that touch of shimmery flare you need to feel your best. That's why we've included a Stargazer eyeliner in our May 'Wild Thing' edit – and we have a sneaky feeling that you're going to love it.
About Your Stargazer Eyeliner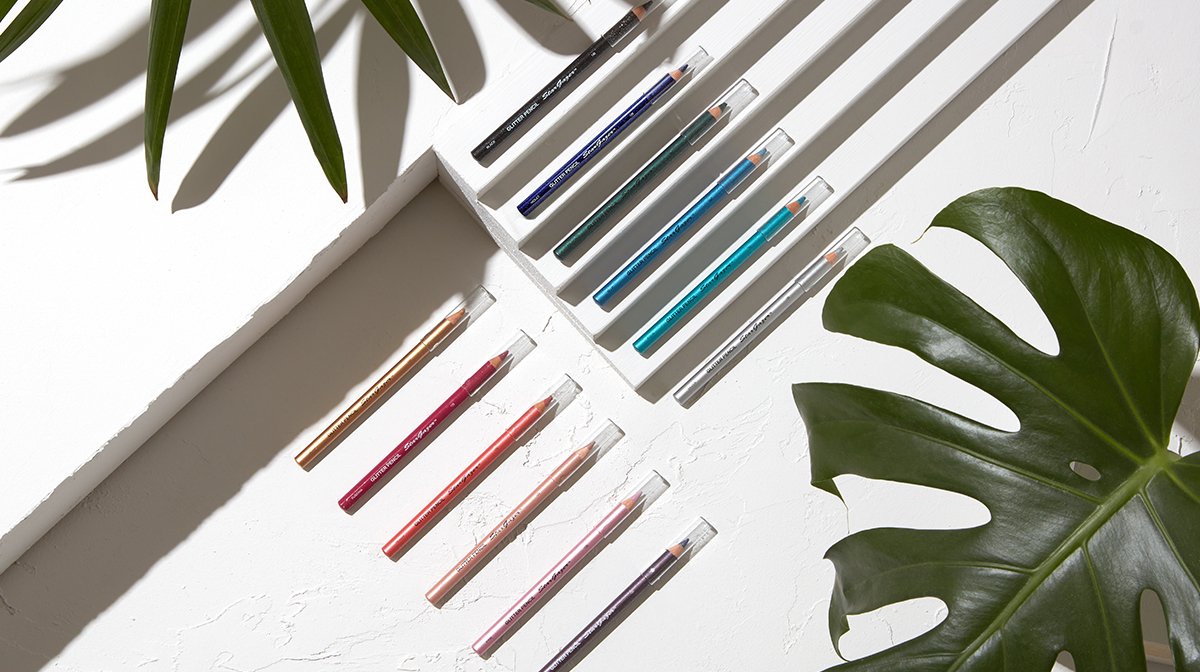 These eye pencils all have highly pigmented formulas with a sprinkle of glitter scattered through them. When you apply them, they'll not only deliver some serious colour payoff but give you a sparkling finish too. 
Whichever shade you receive, you can either use the sharpened tip to draw a precise winged eye or apply it along your upper lash line and then blend it out with a densely packed makeup brush to create a scintillating smokey eye effect.
Related: Four Easy Ways To Apply Glitter Eyeliner
The result will look so good that it will no doubt reignite your passion for glittery makeup. So, if you feel like treating yourself, here are a few products that will satisfy your shimmery needs:
Four Other Great Glittery Makeup Products
1. Ciaté London Glitter Flip Lipstick
This is such an innovative lipstick! When you first apply it, it covers your pout in a matte and opaque metallic shade, but when you press your lips together (after leaving it to dry for 2 minutes), the colour will transform into a multi-dimensional, super glittery hue. Better yet, the formula is so highly-pigmented that it lasts for hours without needing any touch-ups. A dazzling pout awaits!