I think we can all agree that the HUDA Beauty Liquid Lipsticks we treated you to back in November are the best of the best. Well, it turns out that beauty guru Huda Kattan has outdone herself yet again. She's now released a collection of iridescent HUDA Lip Strobes!
In honour of our birthday, we've nestled one of these gorgeous strobing metallic lipglosses into all of our boxes this month. Your Birthday Edition GLOSSYBOX will include one of four possible shades – which will you receive?
Strobing Is The Up-And-Coming Beauty Trend Of 2019
If you haven't heard of strobing yet, it's time to catch up! Makeup lovers are using this illuminating technique to brighten their faces and give their skin a healthy glow. In fact, it has become one of the biggest beauty trends of 2019 – and it doesn't look like the craze is going to die down anytime soon!
Instead, it continues to gain momentum, as beauty aficionados have embraced the technique as a way of enhancing their pout too. That's where the new HUDA Lip Strobes come in.
Introducing the HUDA Lip Strobes
Boasting lustrous pigments and glistening flecks of glitter, the Lip Strobes will give your pout a glowing, on-trend finish. The iridescent shimmers catch the light, creating the illusion of a plumper and more sculpted lips.
This lip gloss glides on effortlessly, giving your pout a high-shine finish. Better yet, the formula isn't sticky at all and feels really comfortable to wear.
Two Show-Stopping Lip Looks
One of my favourite things about these Lip Strobes is how versatile they are.
Wear Your Lip Gloss Alone For Full-Coverage Shine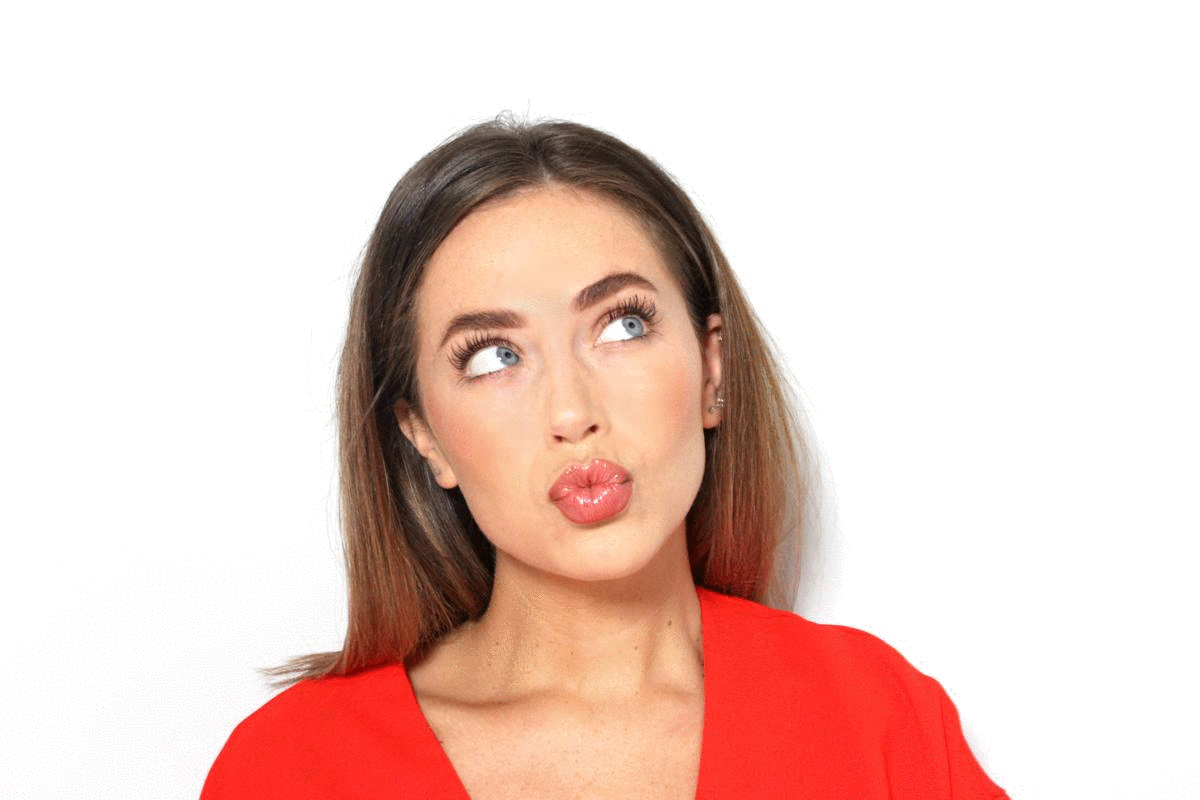 If it's a bold and iridescent finish that you're after, simply apply your metallic gloss straight onto your lips. The highly-pigmented formula has a great colour payoff, while the rose and copper-gold shimmers create the signature lustrous finish.
Insider Tip: The coral Boujee shade and purple Fearless hue are both full coverage lip glosses. They'll both create truly eye-catching looks when worn alone.
Pair It With Your Favourite Lipstick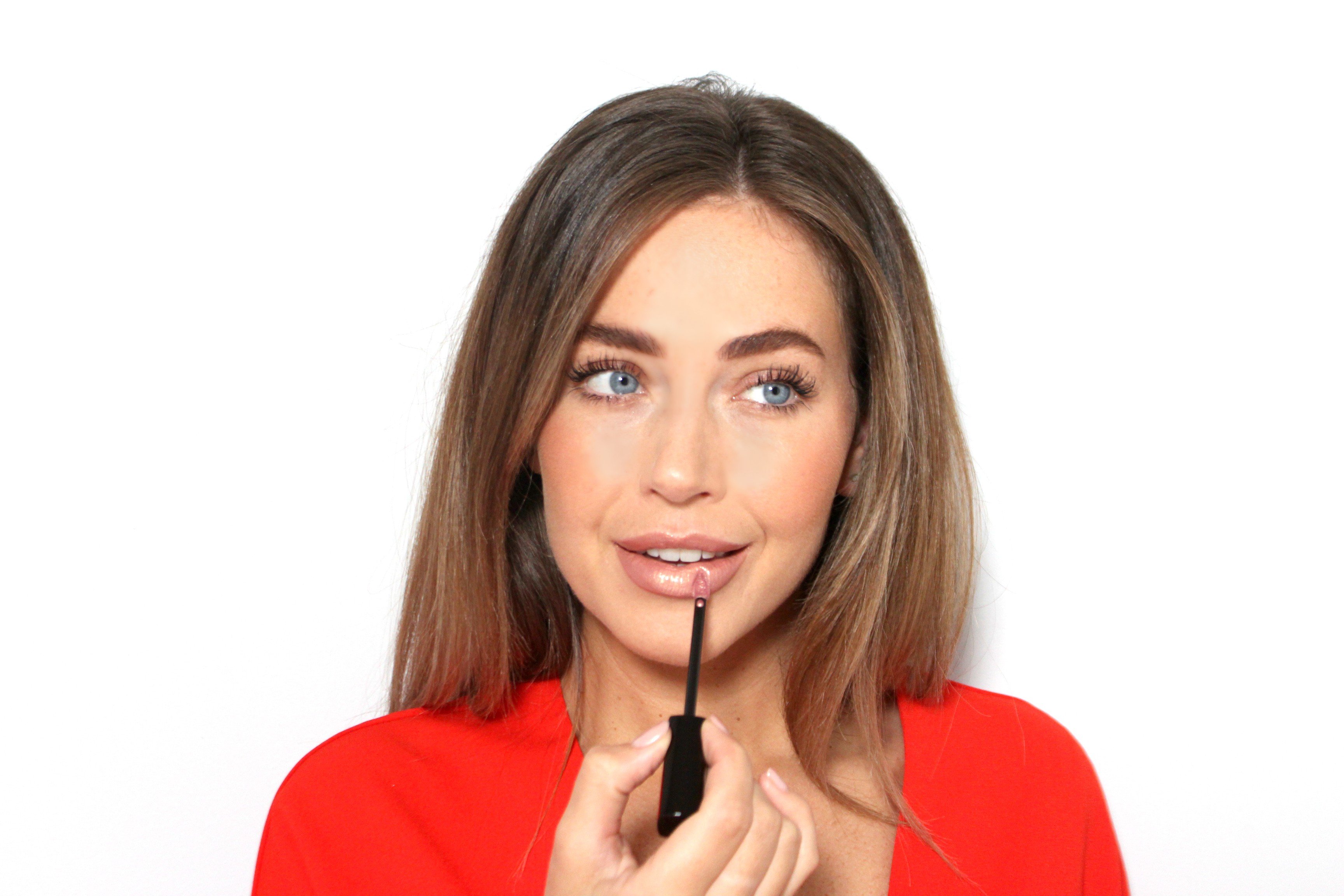 Alternatively, you can pair the HUDA Lip Strobes with your favourite matte lipstick. Simply glide it over your freshly-applied lipstick and it will give your casual day look a gorgeous, shimmery finish. Lucinka wore Angelic over the Venus liquid lipstick from our November box last year.
Insider Tip: The champagne Ritzy hue and light peach Angelic colour are both semi-sheer lip glosses. Though they can be worn alone for a subtle and elegant glow, they look incredible over a matte lipstick.
Other Ways To Wear The HUDA Lip Strobes
You may be surprised to read this, but you can also use your Lip Strobe as an eyeshadow. Sweep the applicator over your eyelid, then blot it using your finger. It will create the ultimate on-trend, wet makeup look.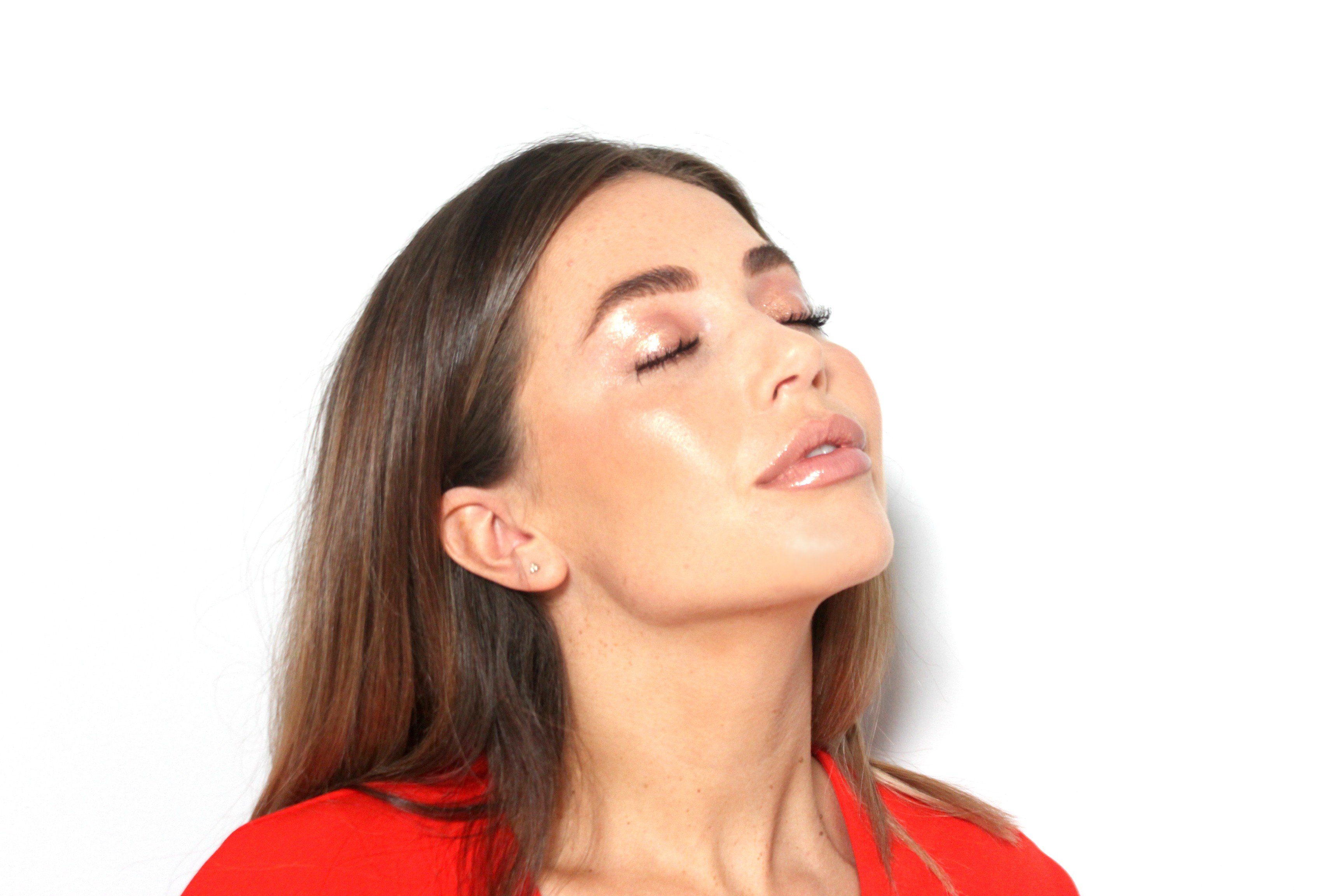 Here Lucinka has used a combination of Angelic and Ritzy to effortlessly boost her glam factor!
Join The Glossy Family
We've now sold out of our August Birthday Edition GLOSSYBOX. Don't worry though! You can still join the Glossy family by pre-ordering our incredible September edit.