London Fashion Week 2019 comes to a close today (it started on Friday 15th and ends today Tuesday 19th of February), so of course I just had to fill you in on the latest trending looks you should all be flaunting this spring.
From gorgeous pastel hues to vibrant colours, and ballerina-inspired tulle to netting and sparkles, I've found the must-have clothes you'll be rushing out to buy. Oh, and they're all available from Miss Selfridge!
Vibrant Colours Are Here To Stay
Listen up Glossies! If there's one thing London Fashion Week has taught me this year, it's that bold colours aren't going out of style anytime soon. From David Koma's sparkly mermaid-like green and purple dresses, to House of Holland's yellow, blue and red striped jacket, bold colours took centre stage at LFW.
You can embrace these trending looks too with these gorgeous picks from Miss Selfridge:
Shop the trousers – shop the blouse – shop the midi dress
Pastel Hues Are Making A Comeback
On the other end of the spectrum, soft light pastel hues were key features of many designer collections. From Paul Costelloe's spring yellows, to Alexa Chung's baby blues and Bora Aksu's soft dusty pinks, LFW was a celebration of muted colours.
Stay on trend this spring with these delicate designs: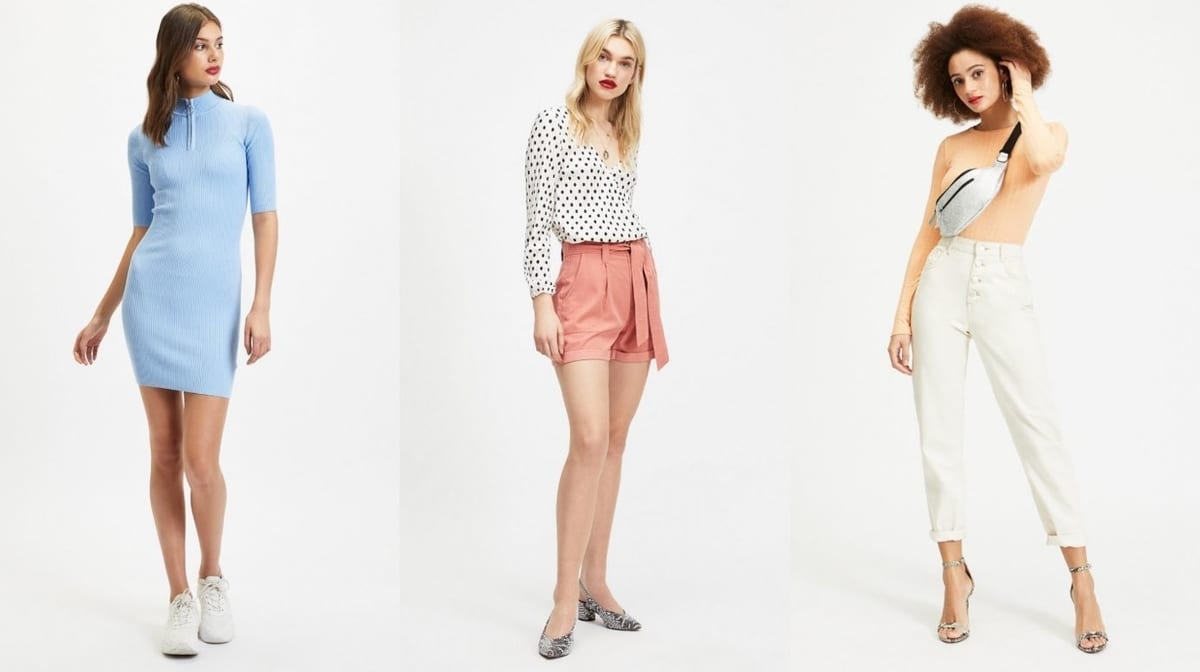 Shop the dress – shop the shorts – shop the top
Netting and Lace Are Your Spring Essentials
If you saw the latest trends from New York Fashion Week, it will come as no surprise that netting and lace were all the rage at LFW too. From Fyodor Golan to Victoria Beckham, the spring collections will be filled with lacy tops and netted dresses.
I'd recommend digging out your patterned or fishnet tights from the bottom of your drawers, or investing in these gorgeous laced clothes: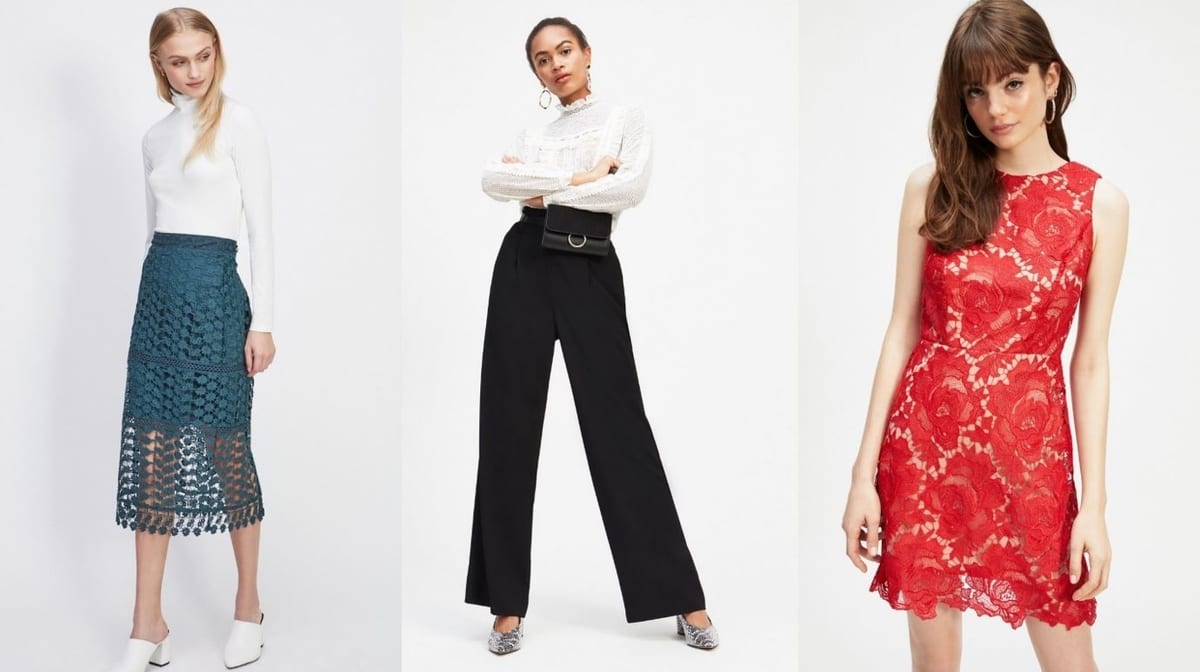 Shop the skirt – shop the top – shop the dress
Tulle And Taffeta Are Wardrobe Must-Haves
Many new collections at LFW also features layers of poufy frills and ballerina-inspired tulle. While Delpozo's spring collection takes the subtle approach, Mary Katrantzou's new line doesn't hold back.
While flaunting the above dresses when dropping the kids off at school or heading to work might cause a few people to stare, I do like to sport a tulle gown on a special occasion. These three dresses are gorgeous: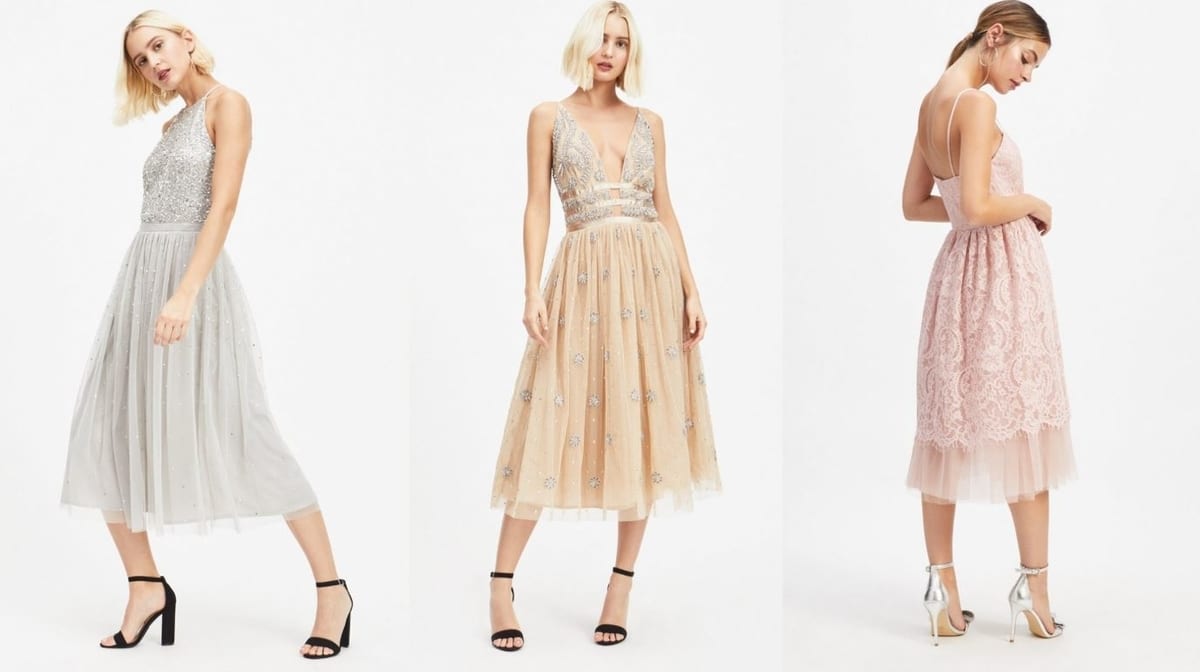 Shop the silver dress – shop the nude dress – shop the pink dress
Shimmery Sparkles Aren't Just For Christmas
Great news Glossies, you can now flaunt your favourite sparkly tops and shimmery dresses all year round! LFW's catwalk was all glitz and glamour when the Emilia Wickstead, Ashish and Temperley London models took to the runway in sequined dresses.
Live your best life in these shimmer must-haves: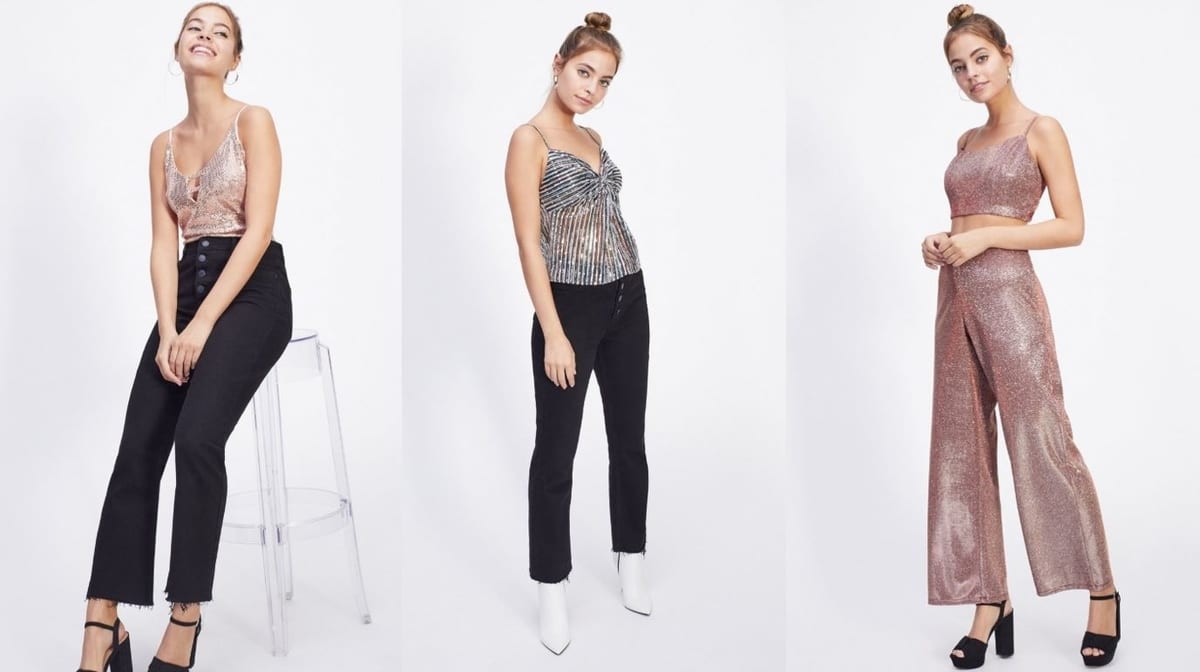 Shop the body suit – shop the cami top – shop the trousers
And there you have it Glossies, all the clothes from Miss Selfridge you need to be on trend this Spring! If you're not a subscriber yet, sign up today to receive unique offers on the GLOSSY Lounge from lots of fashion, beauty and lifestyle brands!