A decorated tree, festive tinsel and melt-in-the-mouth mince pies are one thing, but it never feels quite like Christmas until you've lit one of the best Christmas scented candles. After all, the best yield of the season is the variety of delicious scents that bring back so many happy memories.
From spices to sugary fruit and fresh leaves to earthy wood, these are seven of the best Christmas scented candles to add warmth to your home.
The Best Christmas Scented Candles
About The Best Christmas Scented Candles
1. Baking Treats: Yankee Candle, Christmas Cookie, £8.99
One of my favourite things about Christmas? It's the perfect excuse to bake some tasty treats. Of course, if you're not a great baker, buying a cookie-scented candle is the next best thing.
With a rich buttery, vanilla scent, I'm obsessed with Yankee Candle's Christmas Cookie fragrance. I light it in my living room to make the whole house smell like there are always freshly baked biscuits in the oven.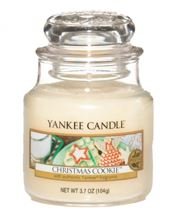 2. Peace And Tranquility: ESPA, Winter Spice Candle, £15.00
Who doesn't want a bit of peace and tranquillity this time of year? ESPA's therapeutic fragrance is the perfect way of creating a soothing ambiance. Their Winter Spice candle blends sweet orange with cinnamon and ginger to create a decadent festive aroma.