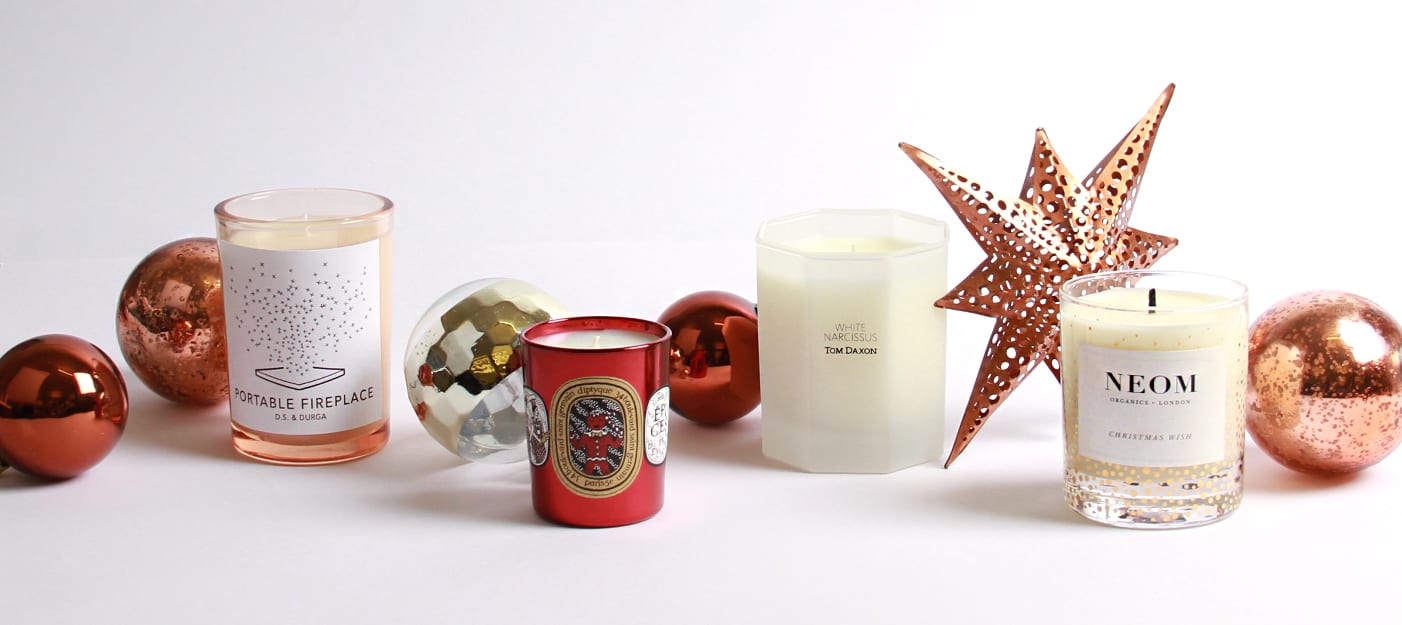 A tree, tinsel and mince pies are one thing, but it isn't really Christmas until you've lit your first Christmas candle.
After all, the best yield of the festive season is the variety of scents that are delicious on their own, but combine to make the best kind of memories. Think spices, succulent fruits, fresh greens and earthy woods.
Here are some of the best festive candles to add warmth to your home this Christmas…
The Outside-In
Tom Daxon White Narcissus, £55
You know how the indoor and outdoor of winter are one of life's most wonderful contrasts? The 'out', fresh crisp air thick with the smell of wet leaves and hardy greens, and the 'in' being cosy, spicy, earthy and comforting… This candle combines both for everything there is to love about the festive season.
The Spicy Choice
Diptyque Phoenix: Incense Tears Christmas Candle, £48
A Diptyque candle on your mantelpiece is festive in itself, but the rich notes of incense, Myrrh and warm cinnamon that ebb from this pretty votive are deliciously Christmassy.
The One for Calm
Neon Christmas Wish Candle, £45
This will be on your Christmas wish list, because it's everything a festive candle should be. It contains the tang of mandarin, the warmth and spice of cinnamon and tonka bean, but perhaps most wonderfully, the blend of essential oils has been designed to reduce stress. Anyone else NEED one of these to round off 2017?
The Fake-Fire Flame
D.S. & Durga Portable Fireplace, £58
This candle makes it seem as though there's actually a fireplace in the room – you can almost hear the logs crackling and feel the warmth of the embers. It evokes memories of feeling cosy, festive and a little bit lazy – but in the best way.
The Clever One
Jo Loves Christmas: A Layered Candle, £80
Once we tell you what lies within this luxurious candle you'll understand why it's the perfect Christmas companion. What starts with the festive mix of green pine, lavender and amber melts into candied fruits, brown sugar and ginger before settling into a final layer of the aromas of a real log-burning fireplace. It's everything we love about the festive season in a candle.
The Zingy Fruit
Jo Malone London Green Almond & Redcurrant Christmas Candle, £120
Give Christmas a couture edge with this zingy blend of sharp redcurrant and citrus, with nutty green almond, warming cedarwood and comforting tonka bean. Sophisticated, delicious, fruity.
The Warm Spicy Orange
Oliver Bonas Orange, Clove and Cinnamon Candle, £16.50
Christmas doesn't really begin until at least one room in the house smells like it contains a vat of spicy mulled wine. This candle brings everything, except the grape, to the table and adds warmth and spice to any home.
The Hug in a Candle
The Bird Box Christmas Schnizzle, £30
Fill the room with that warm and cosy Christmas feeling, thanks to this delicious blend of fresh cloves, bursting orange notes, and woody cinnamon oil.
The Decorative One
Bella Freud Starry Starry Nights Candle, £48
This slogan votive easily becomes a part of your festive decor once you place it above the fireplace, but it's the aroma that really makes it special. An intoxicating fusion of Frankincense, agarwood, cedarwood, nutmeg and ginger musk, this one to curl up with once the evening draws in.
Love this? For more beauty tips, news and tutorials see what's new on Beauty Unboxed today.