Our glorious Limited Edition box is filled with 11 Christmas must-haves with a combined worth of more than £140 just waiting to be unwrapped plus a Kat Von D makeover worth £35! Read more about the story behind the box  here.
Yesterday I revealed the first two products inside our Limited Edition box – check them out here. Keep an eye on the blog for the next 7 product releases. In the meantime, here are the next two Christmas must-haves…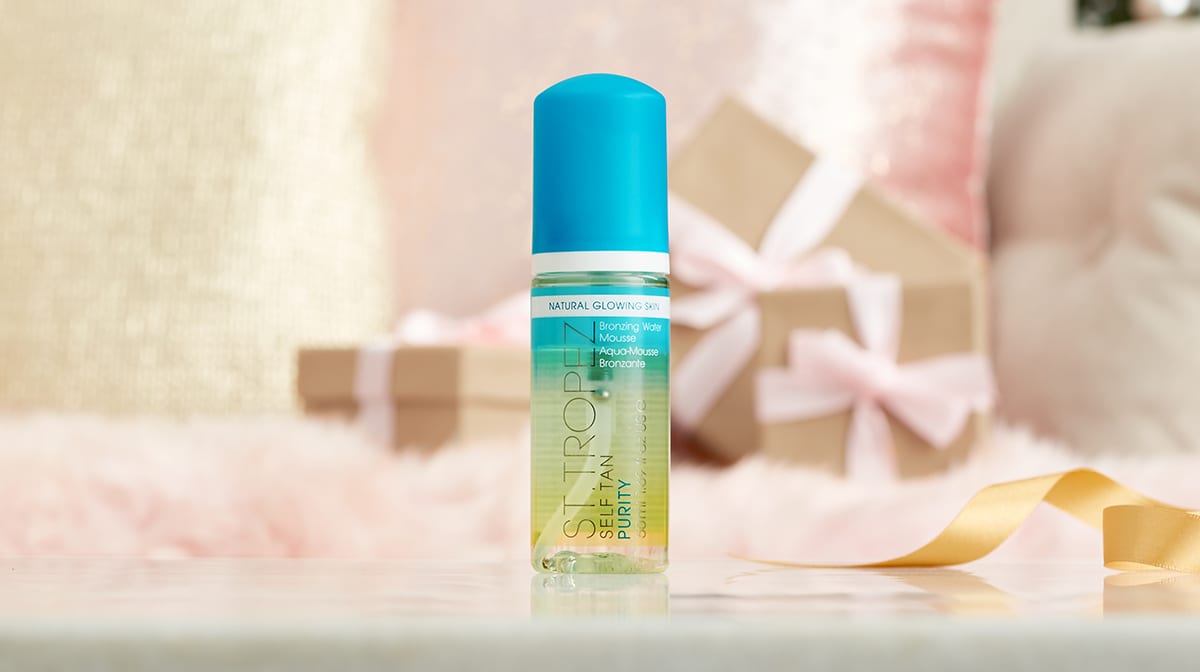 A saviour for winter and the party season, your fourth sneak peek is a relatively new release for St. Tropez. Their Self Tan Purity Body Mousse is cruelty-free, vegan friendly and boasts a fresh tropical fragrance. This clear and hydrating water-foam formula will give you a natural golden tan all year round.
The best part though, is that you don't need to rinse it off before bed because it doesn't stain your crisp white sheets like other fake tans! It's not sticky either and doesn't have that classic fake-tan smell so your 'fake' tan will be almost undetectable!
Lucy from the Glossy team adores this tan. You can see exactly what she thinks about it in this blog.
Simply apply this tan with an applicator mitt for a flawless finish, leave it for 8 hours and await your golden tan! Want to purchase a mitt? Try the St. Tropez Velvet Luxe Tan Applicator Mitt.