It's finally time to start peeking inside our 'All I Want' Limited Edition GLOSSYBOX! The perfect gift for yourself or a special someone, our glorious Limited Edition box is filled with 11 Christmas must-haves with a combined worth of more than £140 just waiting to be unwrapped plus a Kat Von D makeover worth £35! Read more about the story behind the box  here.
I will be revealing each of these products over the next 6 days so pop back each day for spoilers! Filled with innovative beauty products, latest releases and trusty classics that'll guarantee to wow, this fabulous box will help you prepare you to dazzle during the season of selfies and partying!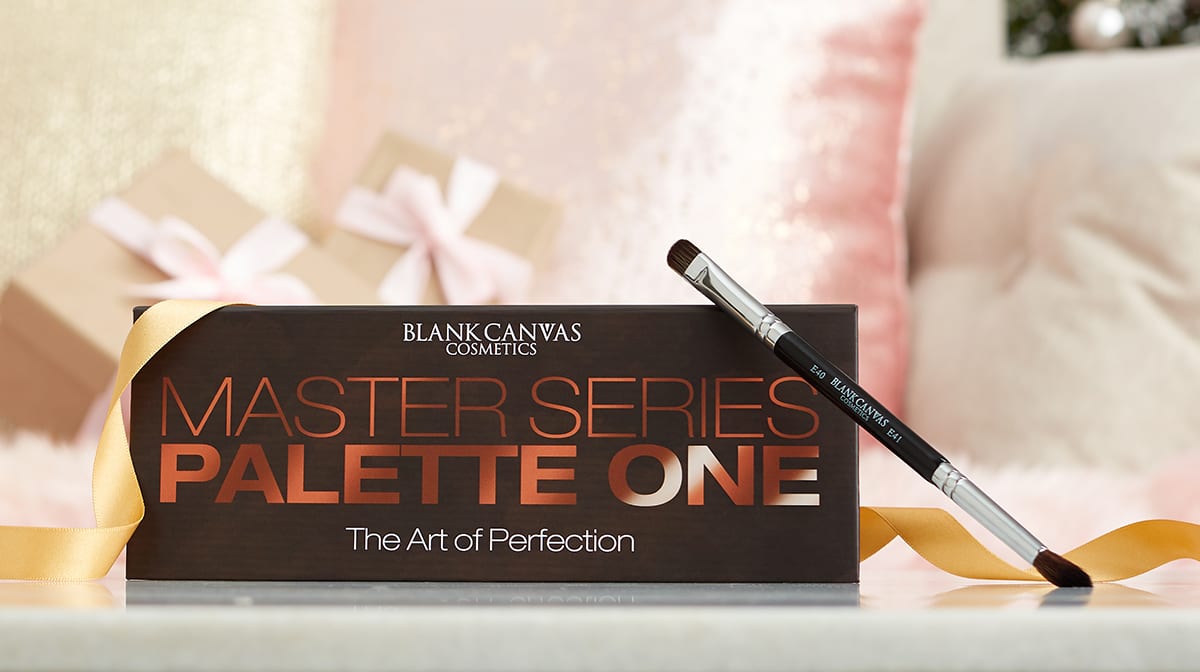 We are honoured to give you the gift of a full-size cruelty-free and vegan friendly palette from Blank Canvas Cosmetics that's filled with burnt toffee tones. Worth £30, this palette alone covers the price of the box!
The 11 velvety matte hues ranging from Brazen (the perfect base colour), to Corruption, a must-have for a smoky eye look are perfect for warming up your eye looks this autumn.
I adore the 12th shade too – a shimmering highlighter called Goddess, which completes the palette. This really lights up your eye look when you apply it in the corner of your eyes and on your brow bone.
What's the best way to apply these shades? Well you'll also receive Blank Canvas Cosmetics' best-selling vegan friendly E40/41 Double Ended Tapered Crease Blender/Smudger brush! This brush is super soft and precise to make creating your party or daytime eye looks easy – use the stiff flat shader end (E40) dry or damp to apply your eyeshadow. The fluffy dome side of the brush (E41) can be used to blend seamlessly!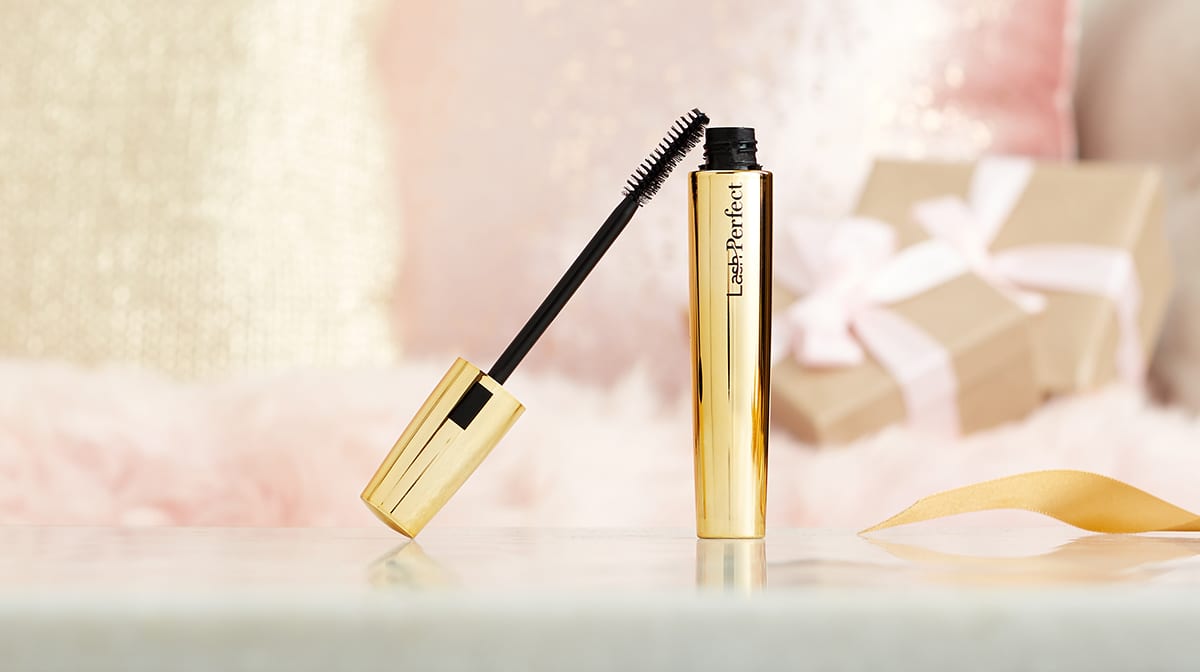 Thick, long, black lashes are a Christmas party essential and your second product inside you Limited Edition box ticks all the boxes…
We are in love with this clever black mascara that combines a lash enhancing serum with a high-quality mascara to increase your lash density by up to 35% within 6 weeks**.
How Does Lash Perfect Black Mascara With Lash Enhancing Serum Work?
This cruelty-free mascara and growth serum in one will help to improve the condition of your lash hair, giving the appearance of increased length and thickness.
Simply sweep the mascara through your lashes from root to tip, building up the product for a dramatic look!
Lash Perfect is one of the world's leading suppliers of eyelash treatments and brow services and was founded by industry professionals Beverly Piper and Christina Jenkins! Their salons are super successful so we were so excited to try their cosmetics range which includes magnetic lashes!
**Tested on 10 people. One application per day for 6 weeks.
How To Purchase The Box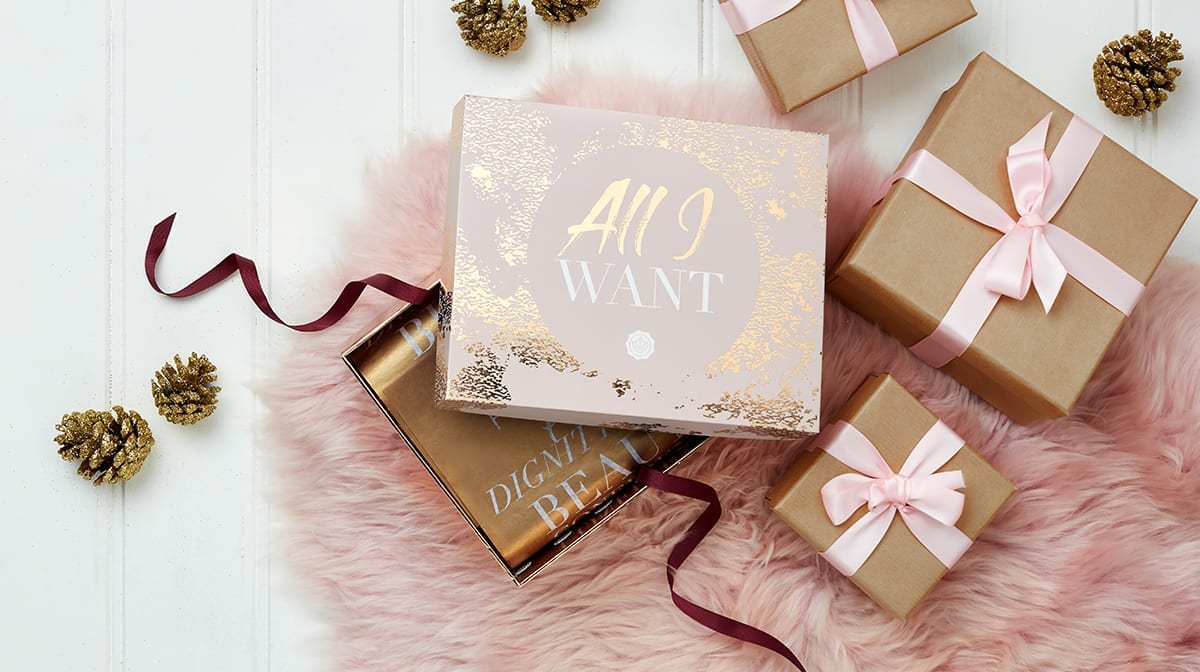 This went on sale Monday 26th November at 8am for subscribers and SOLD OUT almost immediately. As a GLOSSY subscriber you'll always get priority access to buy our Limited Edition boxes first with an exclusive discount (£25 for subscribers and £30 for non-subscribers with free delivery).
How Do I Keep In The Loop?
For more spoilers, stay tuned and keep an eye on our social channels. If you aren't already a GLOSSY you can sign up to the waiting list to receive updates!
You can also check out my sneak peek blogs for spoilers. Check out the first reveal here.
*RRP relates to the full size product available for purchase as advised by the brand.