Let's face facts: holidays are expensive. The easiest way to save money is to resist buying new outfits, bikinis and sunglasses, but what to do about the holiday essentials you have to buy every year? I've answered all the questions you ask yourself before purchasing sun cream, after sun and suitcases.
Does Price Indicate How Effective Sun Cream Is?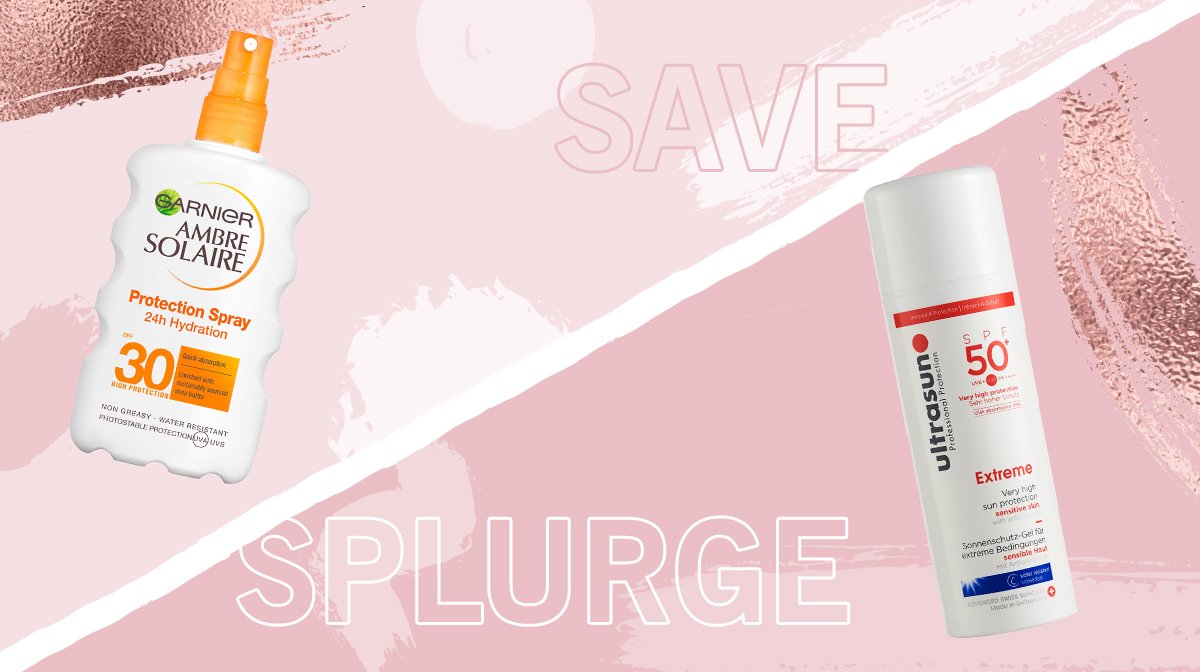 Splurge: Ultrasun SPF 50 Extreme Sun Lotion – £30
Don't let the price tag put you off, Ultrasun's SPF 50 Extreme Sun Lotion is one of the best sun creams on the market. Entirely waterproof, you only need to apply it once a day and it will protect your skin from both UVA and UVB rays. It also boasts an SPF 50+ formula infused with antioxidants which offer unrivalled protection for sensitive and fair skin. If you have young kids, it's worth the splurge!