Looking for a great Father's Day gift? Whatever your budget, I've got you covered! From face masks to grooming tools, these gift sets are guaranteed to please. Plus, I'm giving you the chance to win them all! Simply enter the competition below:
On A Budget? Treat Your Dad To A Skin Revival Kit
If you haven't heard of Barber Pro before, it's an award-winning range of face masks created for men. Their Skin Revival Kit includes the four masks every dad needs to refresh and revive his skin. Together they create a full skincare routine – and the gift set only costs £12!
A great father's day gift, this innovative face mask starts to foam on its own, purifying and cleansing the skin.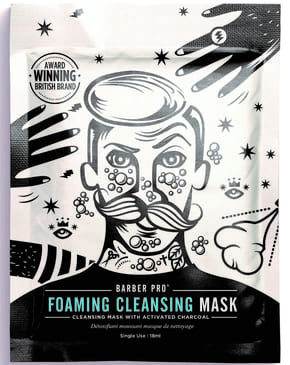 Tell whoever you buy this gift set for to apply it directly onto his face for 10 minutes, allowing the bubbles to wash away the dirt and impurities from his pores. When the mask has fully foamed, he should then rinse it off with lukewarm water.
Never forget that men are concerned about fine lines, wrinkles and dark circles too! These under eye patches blend activated charcoal, volcanic ash and collagen to fight these three signs of ageing.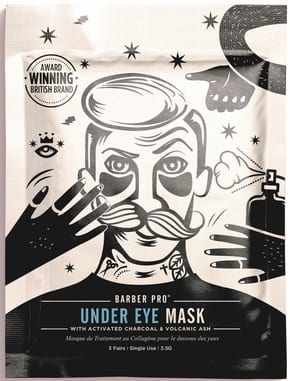 The giftee should leave this relaxing and cooling mask on for 20 minutes. He'll have clearer and smoother skin.
The Face Putty Peel-Off Mask
If the lucky recipient suffers from oily skin, then he'll really appreciate this great Father's Day gift. Boasting a skin rejuvenating formula, this peel-off mask rebalances oily areas and exfoliates dead skin cells.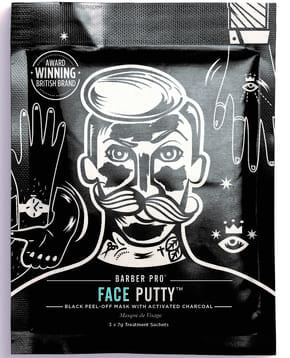 This peel-off mask can be used at the same time as the under eye mask. Once the giftee has put the eye mask on, he can then apply a thin layer of the peel-off mask along his T-zone and around the eye mask. It should take 15 minutes to dry. He can then peel it off starting at the chin, before taking the under eye mask off too.
The Gentleman's Sheet Mask
As a final step, whoever gets treated to this gift set should then apply the Gentleman's sheet mask for 15 minutes. Packed with natural ingredients and antioxidants, it will make his complexion look and feel firmer, while also improving his skin's tone, clarity and elasticity.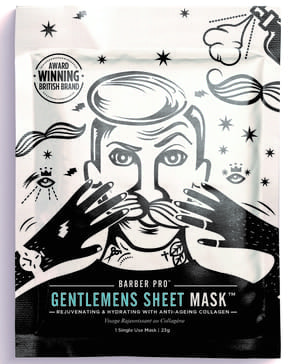 Thanks to this great father's day gift, your dad will look younger than ever!
Have A Little More To Spend? Buy A Traditional Shaving Kit
If you have a little more money to spend, or you're splitting the cost with someone else, then a traditional shaving kit by Percy Nobleman makes a great father's day gift! Plus, they have 20% off all giftsets until Father's Day, so you can get yours for just £30.40 (instead of the usual £38)!
Featuring a handmade shaving brush, a traditional shaving bowl and premium shaving cream, this gift set includes the three essentials any father would need to enjoy a silky-smooth shave (or to help him groom his beard). Don't believe me: it's got a 5-star rating on Amazon! One lucky giftee wrote:
This is by far the best shaving brush I've used. The wild boar bristles feel great, dry out really well and haven't lost one bristle.
Shaving won't have to be a chore anymore. Now it can be a relaxing and enjoyable experience! He'll just need to apply a small spoonful of cream to his shaving bowl, lather the cream using the brush, then apply it to his face. He can then shave using his go-to razor, knowing his skin is well protected!
The shaving cream smells divine, lathers up nicely and leaves my skin feeling soft and hydrated!
Quick note: While the shaving foam is both vegan and cruelty-free, the shaving brush is made from ethically-sourced pure boar bristles. If your dad is vegan, consider buying the shaving foam and bowl separately, so he can still enjoy a smooth shave!
And there you have it Glossies, great father's day gifts that are bound to please!
Join The Glossy Family
Now that you've treated your dad to some grooming products, it's time to treat yourself! Subscribe now to receive our June 'Summer Soirée' edit. Featuring three makeup products, it includes all the essentials you need to get ready for your summer events!