SPOILER ALERT!
THE FOLLOWING CONTENT SHOWS EXACTLY WHAT'S BEHIND EACH DOOR IN OUR 2022 GLOSSYBOX ADVENT CALENDAR. IF YOU WANT A DAILY SURPRISE DURING THE COUNTDOWN, DO NOT READ ON!
Worth over £440 and filled with 28 spectacular products, with this being the first year where we have 3 double-filled doors! You're really in for a treat this year!
Our Sourcing team have carefully picked and placed each product in particular doors to ensure you have relaxing pamper nights, and glamorous fulfilled weekends. Our calendar supplies you with everything you need for both a relaxing and party-filled Christmas! Everything you will need to enjoy the festive month.
A moment so beautiful and precious that it needs to be captured. Like an ice crystal that falls from the sky, glitters, shines, and puts a smile on your face. Celebrate the moment of joy, hold onto in and feel it with every fibre of your body. It's the here and now that makes life worth living – not tomorrow, not yesterday – it's the NOW!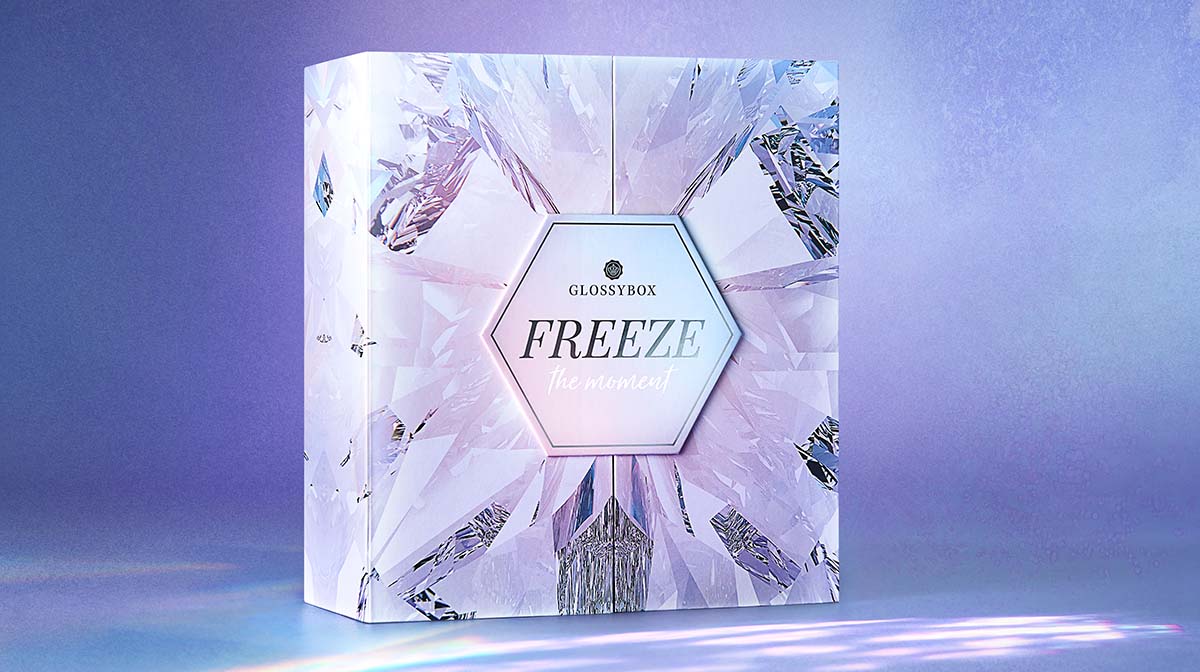 What You Will Find Inside Our Advent Calendar This Year
---
Behind each door of our 2022 GLOSSYBOX Advent Calendar, you'll find 28 of the most anticipated makeup, skin, body and haircare products. This year we have pushed the boat out and placed a must-have electronic tool in one of the doors! Brands you'll have seen advertised on Instagram and promoted by the best influencers, ones you're sure to have always wanted to try!
Take your seat as this is a HUGE SPOILER! Yes, the full reveal is coming. So, if you want a daily surprise during this countdown to the 25th December, don't read any further.
But I know some of you are edging off your seats, eager to see what's inside. Continue reading to find out exactly what's in store each day in our 2022 GLOSSYBOX Advent Calendar.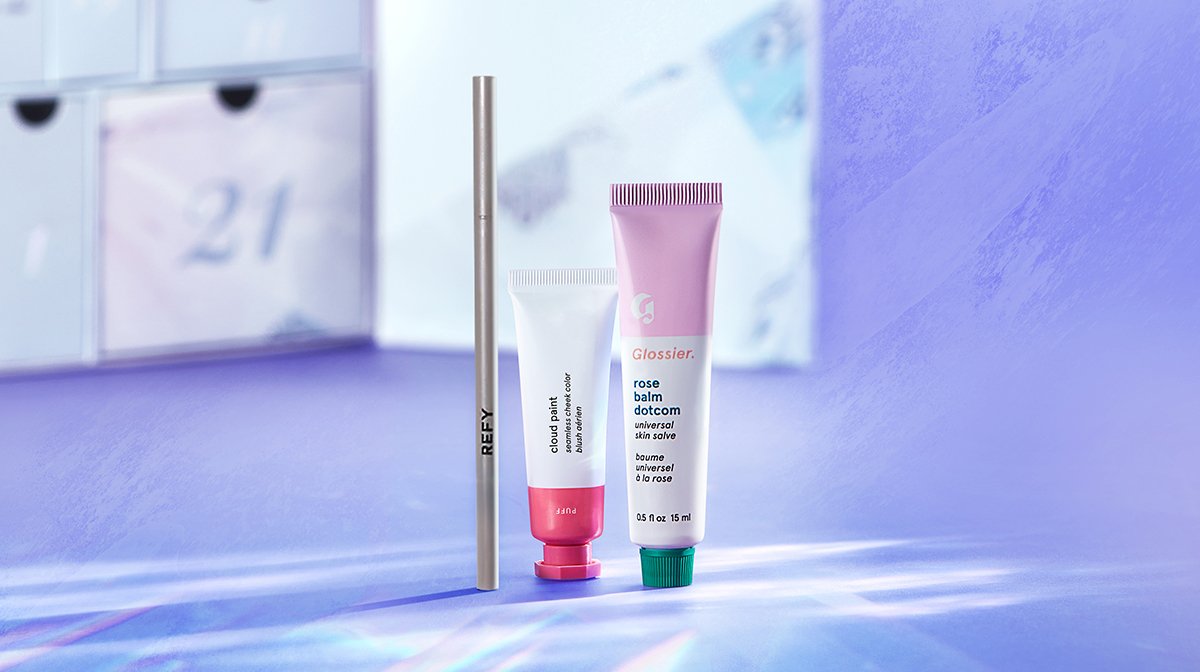 Here we go…
ICONIC London Precision Contour Duo Pot – A cream-based contour with a velvety setting powder to create those perfectly snatched cheekbones.
Spectrum Brushes Mini B05 Face Brush – The perfect brush for contouring and concealing. Alo the perfect size to take on your travels.
Color WOW Pop ' Lock Glossing Serum – Sealing split ends as well as gaining control over frizziness, complete with a glossy finish.
Forest Essentials Illuminating Body Oil – The best body oil to help nourish, soften and hydrate your skin.
The Beauty Crop Setting Spray – Give your skin a boost of hydration whilst locking in your makeup all day!
Laneige Water Bank Blue Hyaluronic Cream – Relieves damaged skin, locking in moisture for up to a massive 100 hours.
REFY Brow Pencil (medium) – The most popular brow pencil from the most popular brow brand out there!
Nip & Fab Vitamin C Fix Tonic – A radiance-boosting tonic which helps brighten your complexion.
Land Of Lashes False Lashes – Cruelty-free & vegan friendly lashes to give you the length and curls you deserve.
Bybi Eye Plump Cream – Smooth out and firm up those under eyes, whilst regulating the skin's moisture levels.
L'OCCITANE travel size Repairing Shampoo & Repairing Conditioner – With a strengthening and protecting formula which leaves your hair shiny and silky
XLash Eye Serum Pro – Longer & fuller lashes heading your way with this lash serum, formulated with sensitive ingredients.
This Works In Transit Close Up – Strat your day feeling radiant with skin that is plump, protected and hydrated.
MILK Makeup Rise Mascara – A blacker-than-black formula that lifts and defines for gravity-defying lashes that look thick and flutter like butterflies.
Korres Wild Rose Night-Brightening Face Mask  – Make your skin brighter, smoother, and plumper by morning by using this Vitamin C filled overnight mask.
111skin Rose Gold Brightening Face Mask – The perfect mask to use before a big event or special occasion, making the room have all eyes on you.
PLouise Lip Base – A super hydrating and creamy formula giving you the perfect matte pout.
Earth Harbor Phyto-Resurfacing Night Serum – A feather light serum revealing a smoother and more radiant-looking complexion.
Cetaphil Gentle Skin Cleanser – Gentle and non-irritating, removing dirt, makeup and other impurities whilst hydrating and soothing your skin.
We Are Paradoxx – Revive dry and damaged hair in as little as one minute with this moisture hair mask.
Frank Body Body Scrub – Give those muscles a good rubdown, whilst fighting against dry skin and body breakouts.
GOSH Copenhagen Brow Lift Lamination Gel – Make a brow statement with this brow gel, and keep them locked in all day!
Glossier Cloud Paint & Balm Dotcom – A double door to give your cheeks a pop of colour and your lips a boost of hydration.
Rituals Ritual of Ayurveda Shower Foam & Ritual of Jing Body Lotion – Silky soft and nourished skin comes hand in hand with these two Rituals body products.
Magnitone XOXO Soft Touch Facial Cleansing Brush – With 3 cleansing zones to personalise your cleansing experience to how you want.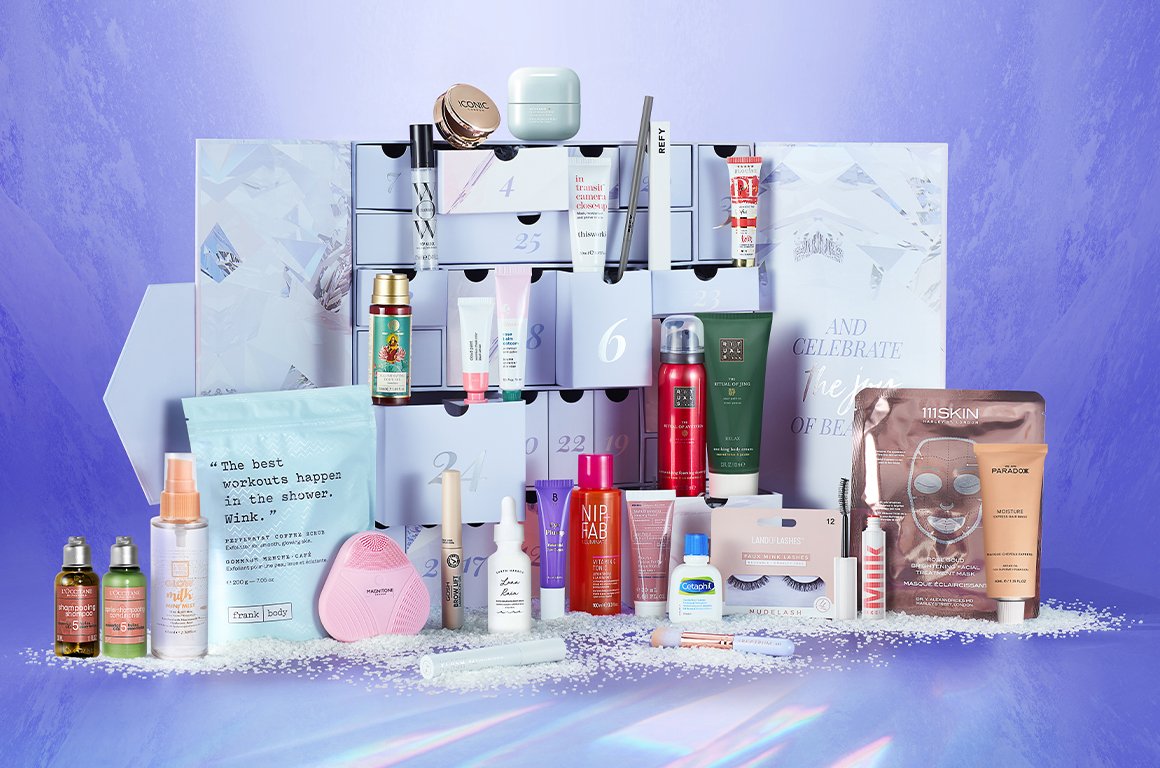 When Will The GLOSSYBOX Advent Calendar Go On Sale To Subscribers?
---
GLOSSYBOX subscribers can buy their 2022 GLOSSYBOX Advent Calendar on Thursday 8th September at 9 am!
When Will The 2022 GLOSSYBOX Advent Calendar Go On General Sale?
---
Beauty lovers who aren't subscribed to GLOSSYBOX, you can still purchase our Advent Calendar but you'll have to wait until Friday 9th September.
We know this Advent Calendar will sell out fast. So, if you aren't a Glossy yet, subscribe now to not miss out! It's not too late… Not only will you get priority access and an exclusive discount to buy our Advent Calendar, you'll also receive a fabulous monthly box!
How Much Does The 2022 GLOSSYBOX Advent Calendar Cost?
---
For Glossies, the 2022 Advent Calendar can be purchased for a subscriber-exclusive price of £85! If you're not a subscriber, you can buy yours for its RRP of £99. Want a £14 saving? Subscribe to GLOSSYBOX to qualify for our subscriber discount!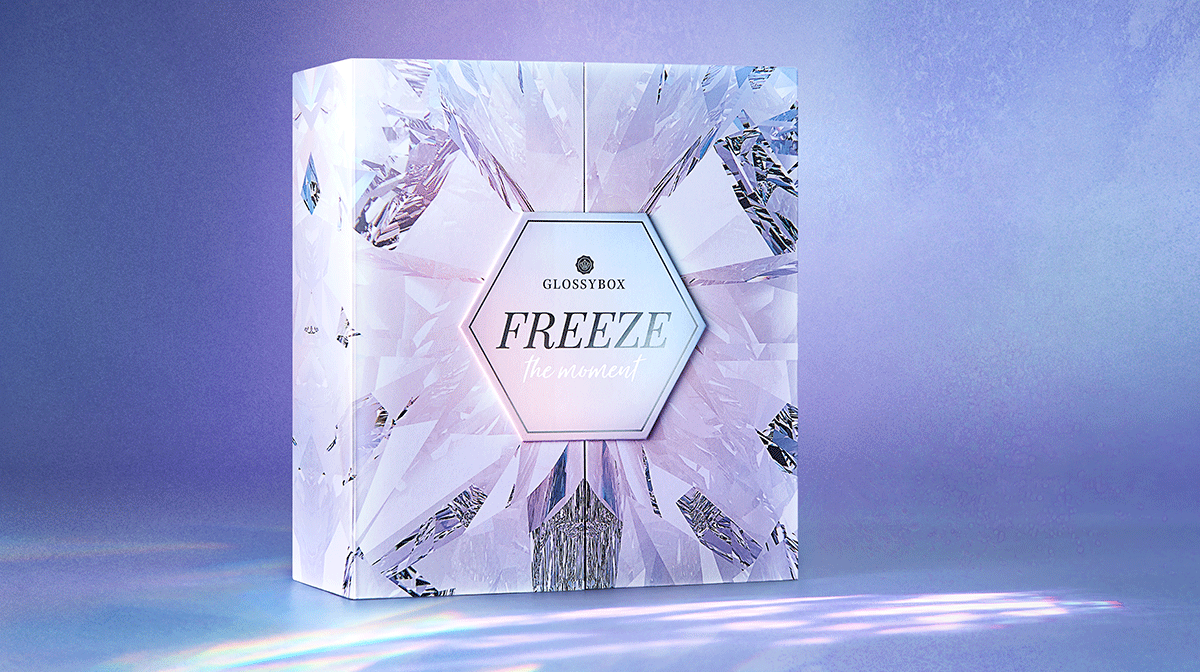 Can I Use My Glossy Credits To Buy My 2022 GLOSSYBOX Advent Calendar?
---
You can most definitely spend your Glossy Credits on your very own 2022 GLOSSYBOX Advent Calendar! Make sure you've filled in all of the surveys in your account and left reviews for all the products you've received, to earn as much as you can before our Advent Calendar's big sale day!
Subscribe To GLOSSYBOX Now!
---
As a Glossy, you'll get priority access to our 2022 GLOSSYBOX Advent Calendar, and you'll also get a £14 saving! We know this Advent Calendar will sell out FAST, so are you really willing to wait around and chance it? Join the waiting list NOW!
Subscribe today to ensure, you can get your Advent Calendar as soon as they're live for pre-order! You'll also be signing up to receive our fabulous monthly boxes, and get to take advantage of a whole host of other Glossy benefits including Glossy Credits, access to the Glossy Lounge, and priority access to all our Limited Editions!