This Easter we're choosing cosmetics (as well as hair, skin and body care!) over chocolate. Because, in 2022, unboxing a GLOSSYBOX Easter Egg Limited Edition is even more indulgent than before.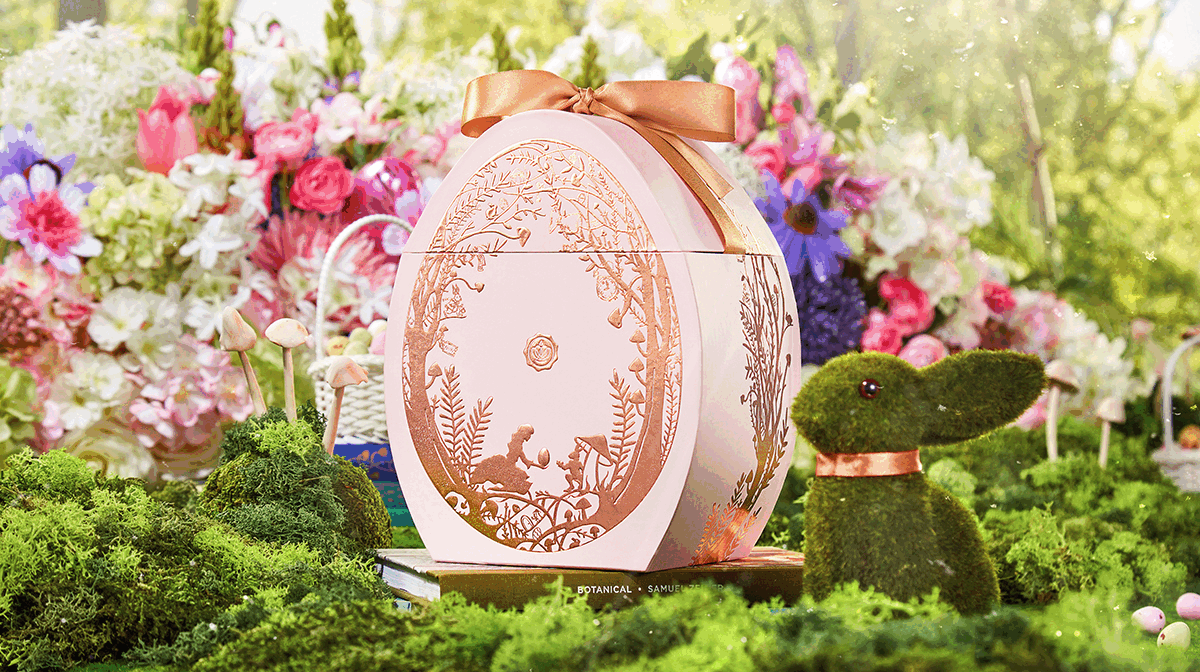 The Story Behind Our 2022 GLOSSYBOX Easter Egg Limited Edition! 
Worth over £100 and packed with 11 beauty buys, there's truly so much for you to discover beneath the lid of this year's Easter Egg Limited Edition. 
Crack this gorgeous design open to discover four full size and seven deluxe minis. And these are from some seriously big-name brands too. Spoiler: think Too Faced, Frank Body and St Tropez! 
What's Inside This Year's Easter Egg?
If just hearing the names of three brands featured in this Limited Edition isn't enough, don't panic. Because it won't be long before we spill all (cocoa) beans and share with you this egg's full lineup. 
As always, our full reveal will be shared on both our blog and across our social channels – so make sure you're following us on all channels to never miss an announcement!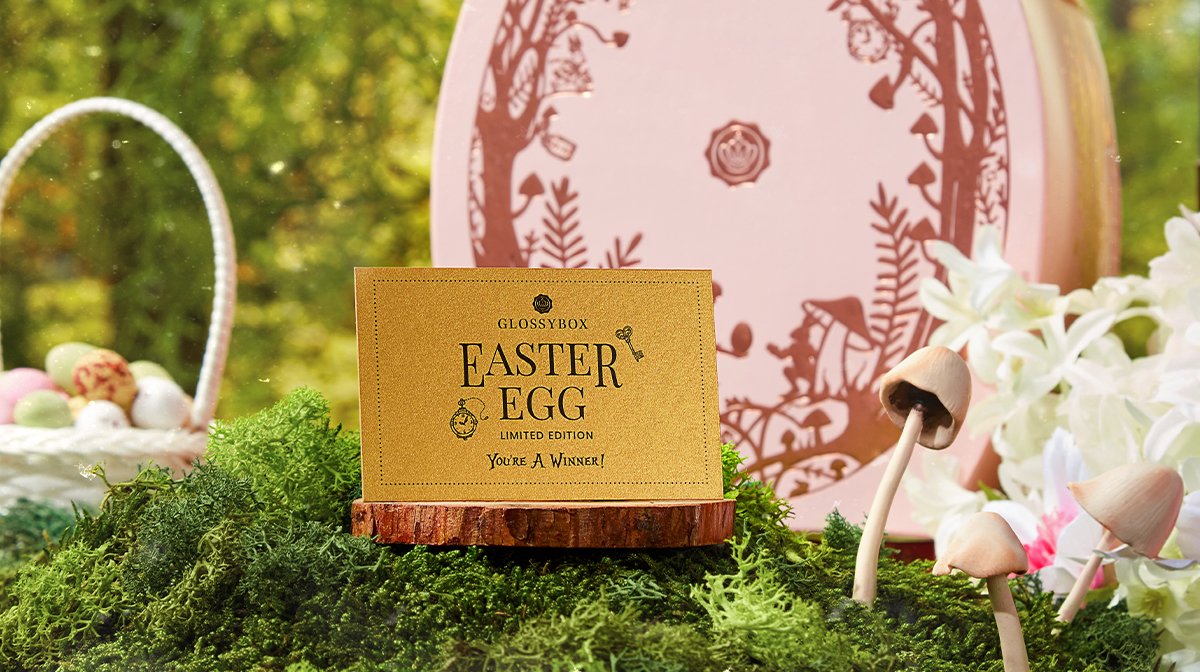 Win With Our Golden Ticket Competition!
Our Easter Egg Limited Edition also brings with it a huge competition you'll want to be in with a chance of winning. Yes, just like last year, 2022 sees the return of our Easter Egg Golden Ticket Competition! 
Hidden away inside over 100 of our Easter Eggs will be a golden ticket that, if found, wins the owner one of a whole host of prizes from Revlon and Cult Beauty! 
One lucky Glossy will win the ultimate beauty bundle worth over £290, but 100 others will also be winners of a couple of other amazing prizes. But what exactly are these? 
Prize 1 – 1 Lucky Winner
Revlon Salon One-Step Hair Dryer and Volumiser (Titanium) ​
Revlon PediPrep Footspa
Revlon Salon Straight Copper Smooth Styler
Revlon £50 voucher​
Cult Beauty £50 voucher​
Prize 2 – 50 Lucky Winners
Revlon Salon One Step Dryer and Volumiser
£50 Cult Beauty voucher​
Prize 3 – 50 Lucky Winners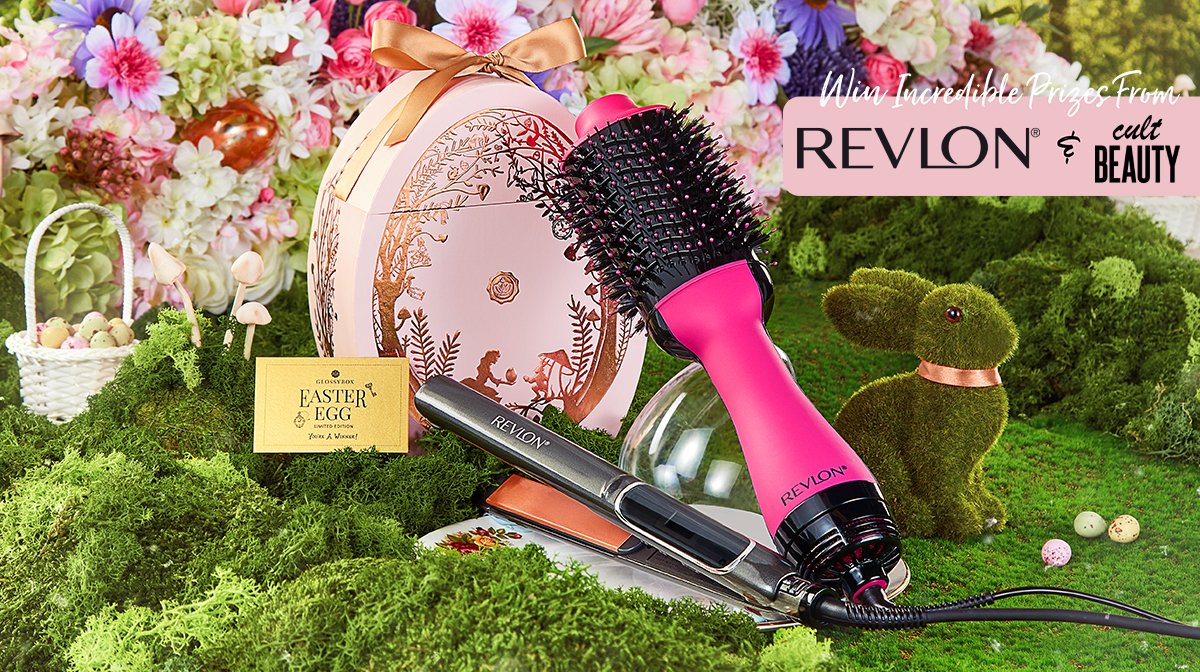 When Can You Purchase Your Easter Egg Limited Edition! 
Our 2022 Easter Egg Limited Edition goes on sale on Wednesday 6th April. As usual, if you're a subscriber you can purchase yours at 9am, while non-subs can get theirs from 12pm the same day. 
How Much Does The Easter Egg Limited Edition Cost? 
This year's Easter Egg Limited Edition will cost £35 for non-subscribers, however subscribers will be able to get theirs for the Glossy-exclusive price of £25! That's a huge £10 saving! 
Subscribe Now!
Not a subscriber but want to save? It's not too late to sign up. Subscribe to a 12-month subscription for only £11.75 per month now, and you'll be ready to buy your Easter Egg with both the £10 discount and with priority access when it goes on sale!