While everyone loves a chocolate egg or two, we have a sneaky feeling that the new 2020 Limited Edition GLOSSYBOX Easter Egg will be the sweetest treat you get this Easter. That's right! We're bringing our iconic egg back…
The Story Behind The GLOSSYBOX Easter Egg
Our Limited Edition Easter Egg is making its comeback! This year, we've made the event even more special by bringing you three different sleek-looking eggs: you will either receive a pink, blue or yellow egg.
While you can't choose which egg colour you get, trust me, they're all as adorable as each other! Plus, all three eggs will be filled with the same fabulous 10 products from Glossy-favourite brands like bareMinerals, St Tropez, Illamasqua and more. Expect best-selling makeup products, top-of-the-range tanning essentials and lusciously-scented nail care.
The Perfect Easter (Self) Gift
Just picture the look of delight on your friend's, mother's, sister's, girlfriend's or daughter's face when you gift them this egg. Of course, you could treat yourself and see that same thrilled expression in the mirror! Either way, this Limited Edition is not to be missed!
Will You Win A Golden Egg And Ticket?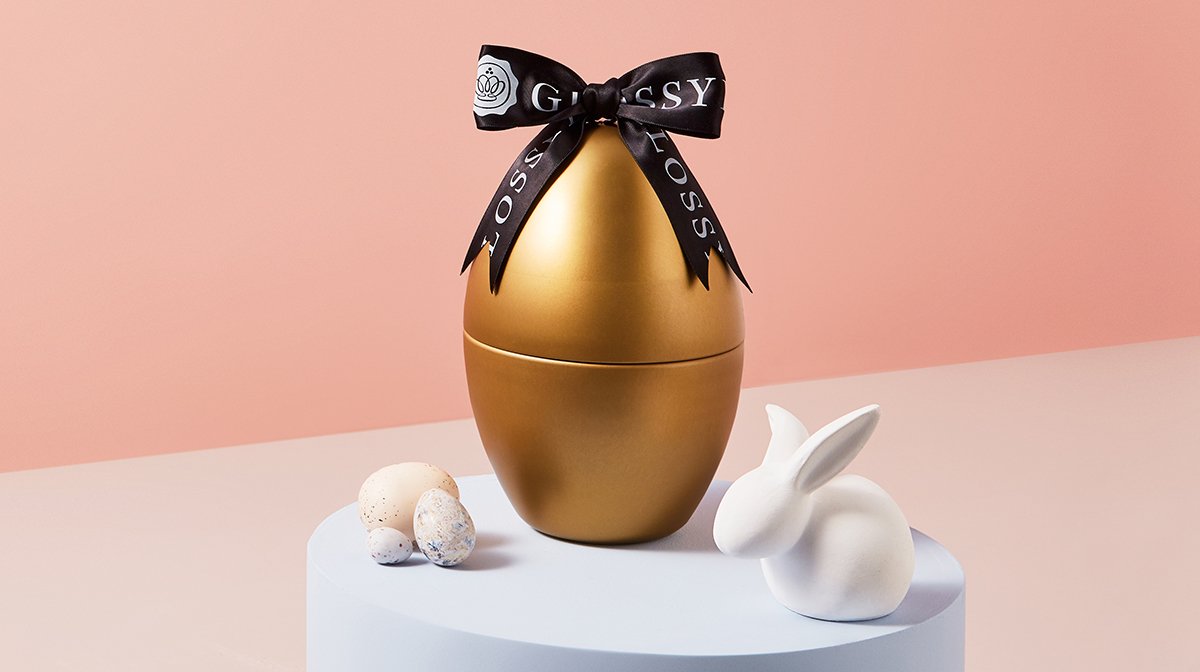 Have you heard? Three lucky Glossies will receive an exclusive Golden Egg with a Golden Ticket inside. If you're one of those three, you'll be the winner of a £100 lookfantastic voucher, a £150 MyBag voucher, a Luna Mini 3 and a deluxe Spa Day for two worth £248 from Village Hotels!
It's an incredible bundle of prizes, so be sure to get your Limited Edition Easter Egg for your chance to win…
How To Purchase The GLOSSYBOX Easter Egg
This Limited Edition will go on sale Friday, 27th of March at 9am for subscribers and at 12pm that same day for non-subscribers. It costs £25 for subscribers and £30 for non-subscribers.
If you aren't a Glossy yet, you can sign up to our waiting list to receive updates on this Limited Edition and all our upcoming Limited Edition boxes.
Get Priority Access And An Exclusive Discount
Last year, our Easter Egg sold out in 32 minutes! To avoid missing out, become a GLOSSYBOX subscriber and get priority access. As a Glossy, you'll also receive an exclusive discount (it's £5 less if you're a subscriber!).
Product Reveals To Come
Next week, I'll start to reveal the full contents of this Limited Edition Easter Egg on our blog and across our social channels. Stay tuned!
Subscribe For Priority Access
To get priority access to and an exclusive £5 discount on the Limited Edition GLOSSYBOX Easter Egg, subscribe to GLOSSYBOX now. You'll receive our fabulous 'All Eyes On Me' edit too!