Our GLOSSYBOX Easter Egg Limited Edition is the best beauty treat on offer this Easter, even if we do say so ourselves!
Worth over £80, this year this Limited Edition comes in two special designs; pink and speckled or gorgeous rose gold, and is packed with 10 incredible products from big name brands! And we've got two more amazing products to reveal for you right now…
A Classic Lip Look For Day And Night
Fusing high-impact red colour with weightless decadence is Laura Mercier's Rouge Essentiel Lipstick in stunning shade Rouge Ultime. From its sleek high-gloss metallic case a custom-curved bullet emerges, sculpted to coat the lips in a long-lasting rich shade of red, in just one silky swipe. The ultimate sensation in lip colour, this lipstick is guaranteed to last up to six hours without bleeding, drying or fading.  
Infused with Mediterranean Sea algae extract, the clever ingredients in this lipstick also moisturise and smooth your lips to create a perfected canvas that allows for optimum colour laydown.
How 
To
 Get 
The
 Best Look Possible!
Using even pressure, press the bullet lipstick to the lips and glide gently over. To set your look, press your lips together. For a more defined lip look, why not line your lips first (or afterwards) with a with a complementary shade of lip liner?
Pucker Up 
For
 Super Soft Lips
Smooth, soothe and hydrate your lips in an instant with this Naturally Intensely Hydrating Lip Balm from Carmex. Because no one wants to wait for results! This all-year-round essential's watermelon scent is also a delicious treat for your pout. 
More About Carmex
Originally created in 1937 in a family kitchen, Carmex is now an essential brand in our beauty kits. With its iconic canary yellow packaging and retro feel, the classic Carmex lip balm has grown to become a household name, and now sits alongside a whole host of fruity flavours, including cherry, strawberry, orange, watermelon and more!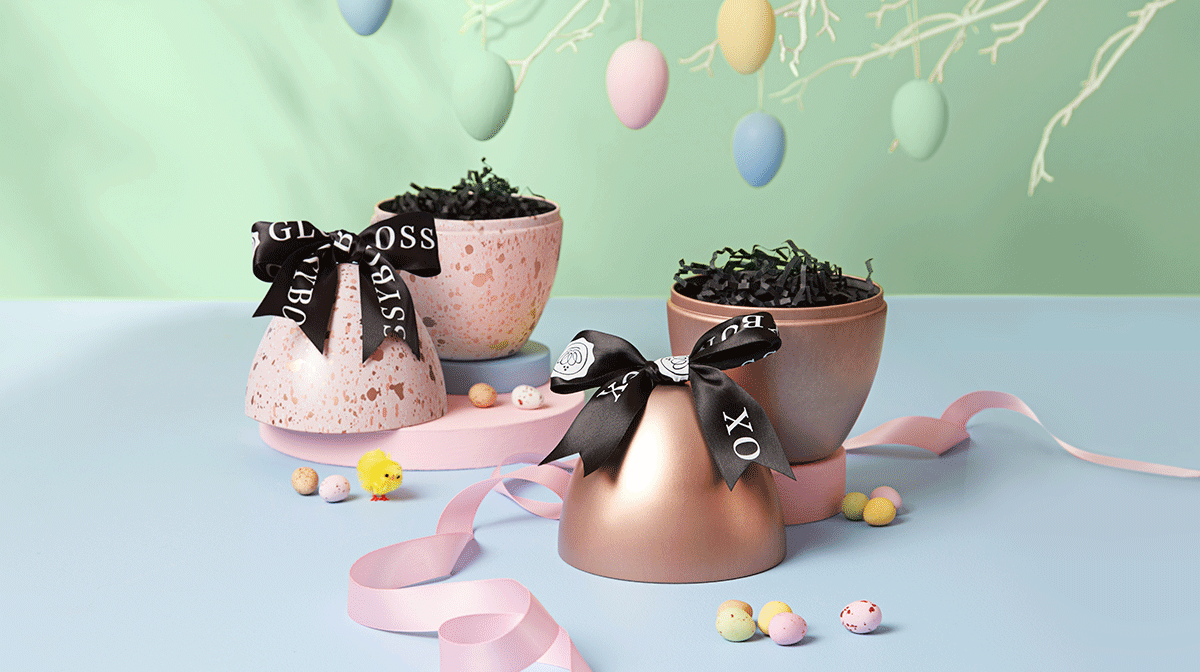 More Product Reveals
To Come
With this sneak peek included, that's a total of six products revealed! Have you read our Easter Egg sneak peek 1 including Nars and Juliette has a Gun, and sneak peek 2 which features two products from St Tropez? There are still four more products to be revealed, so keep checking back on our blog and social media channels to ensure you don't miss anything important! 
Don't forget to read over our Easter Egg Story Behind The Box blog post too!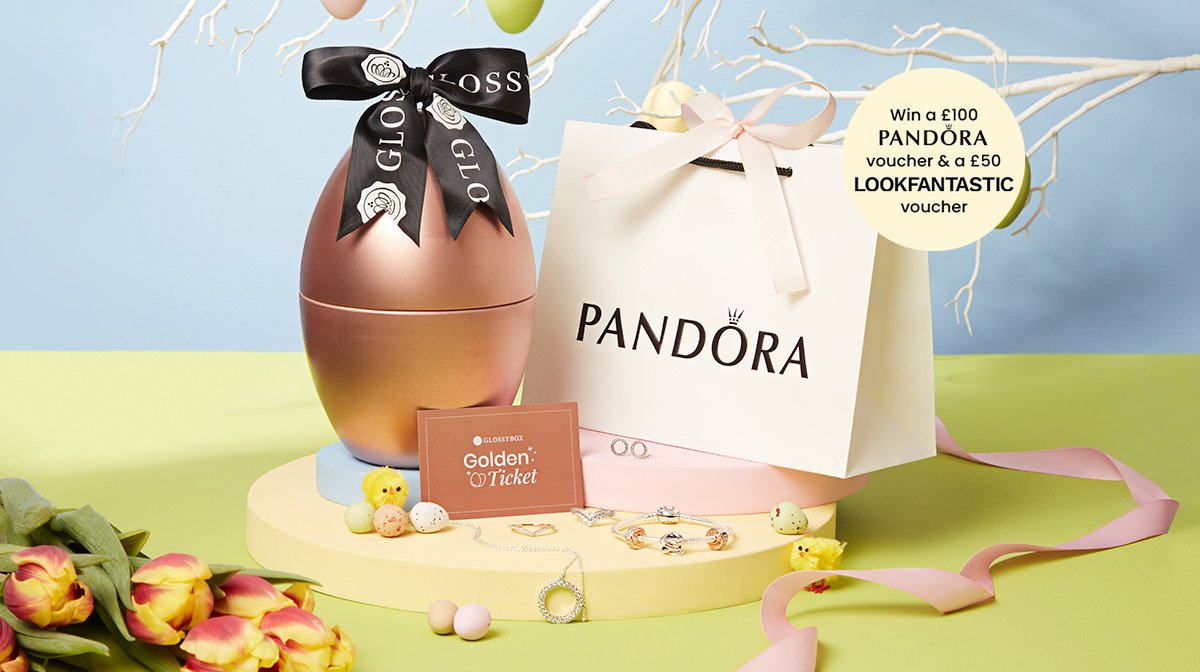 Win BIG With Our Easter Egg Golden Ticket Competition
Don't forget, the return of our Easter Egg Limited Edition means a very big Golden Ticket Competition! Hidden away inside 50 of our Easter Eggs will be a golden ticket that, if found, wins the owner £100 to spend at Pandora, as well as £50 to spend on lookfantastic! Will you be one of the 50 lucky Glossies to win?
Subscribe To GLOSSYBOX
As a Glossy, you'll save £5 on our Limited Edition boxes – including with our Easter Egg Limited Edition! Sign up today to start receiving your monthly boxes and to gain your exclusive, subscriber-only discount.
Once signed up you'll also be able to purchase your Limited Edition before it goes on general sale. Priority access for all Glossies means that you'll never miss out on getting the boxes you really want to get your hands on!