Will you get a Trick or Treat this October? This month we're bringing you two special design boxes, Trick or Treat – which will you receive? Whether you fancy attempting the perfect combination of glamorous and gruesome for Halloween or you're just wanting to get your Autumn beauty kit sorted, these editions have got you covered.
Your first sneak peek product for October is an intense lipstick by cruelty-free, cult makeup brand Illamasqua. You'll receive one of these two colour intense Antimatter lipsticks worth £20! – Energy and Nebula. With a semi-matte cushioned finish, it glides on so smoothly and provides comfortable, long-lasting wear. The formula gives immediate intense pay off from the initial stroke and it can also be applied lightly as a lip stain that wears all day.
In the Trick box you'll receive Energy.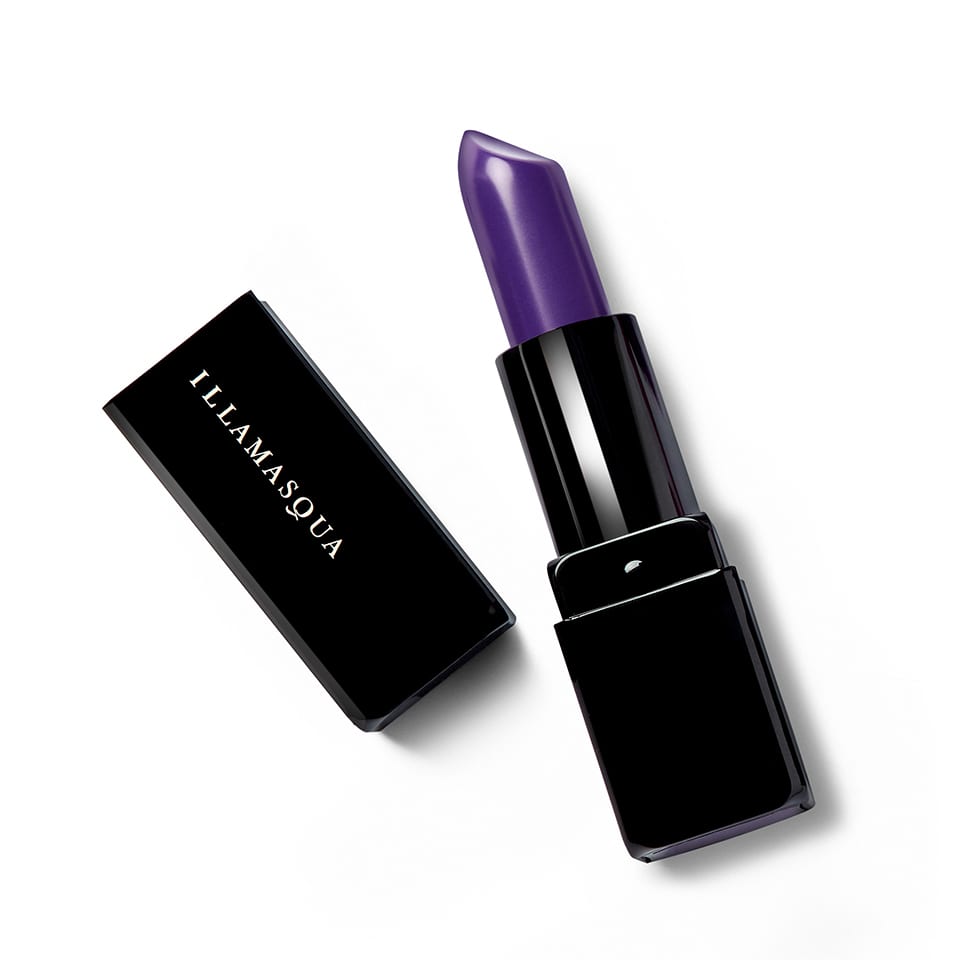 Then in the Treat you'll receive Nebula.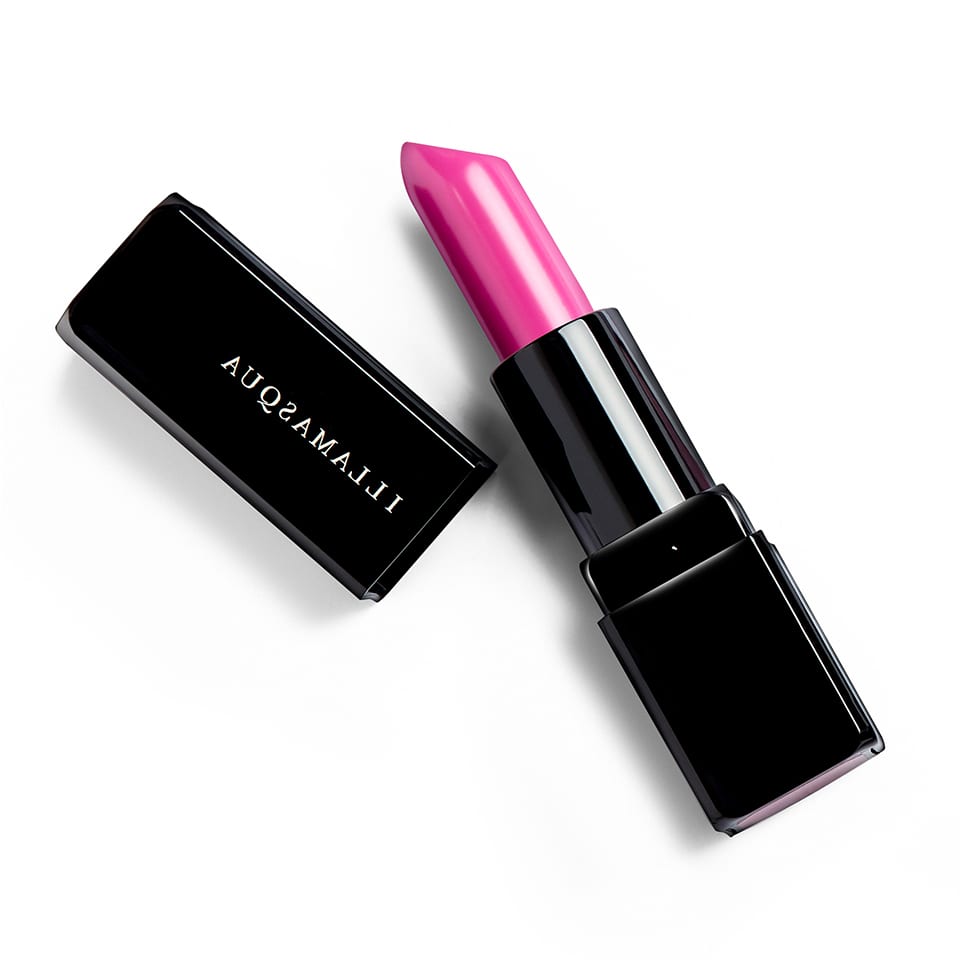 Keep an eye out for our exclusive Illamasqua makeup tutorials on Beauty Unboxed plus a special something is coming for you Illamasqua lovers on our Instagram so make sure you're following us here!
Illamasqua are all about being daring, creative and playful with their high performance products – perfect for this season! They embrace that makeup gives us the ability to have a variety of different looks and we can express ourselves in many different ways, and these lipsticks do just that.
Celebrating a decade of unconventional beauty
Illamasqua have approached beauty with an unapologetic attitude for an amazing decade. To celebrate its 10th anniversary, Illamasqua is launching The Reign of Rock collection for eyes, lips and face. Inspired by the rebel spirit of rock music, it reflects the make‐up brand's attitude to unconventional, individual and diverse beauty and artistry that they're pro's at. The face of the campaign is the gorgeous Lady Amelia Windsor!
The collection includes Iconic Chromes, The Elemental Palette, The Experimental Palette, Limited-Edition Antimatter Lipsticks, Beyond Powder, Jewel Vinyls. Available from October 10th from www.illamasqua.com and in stores!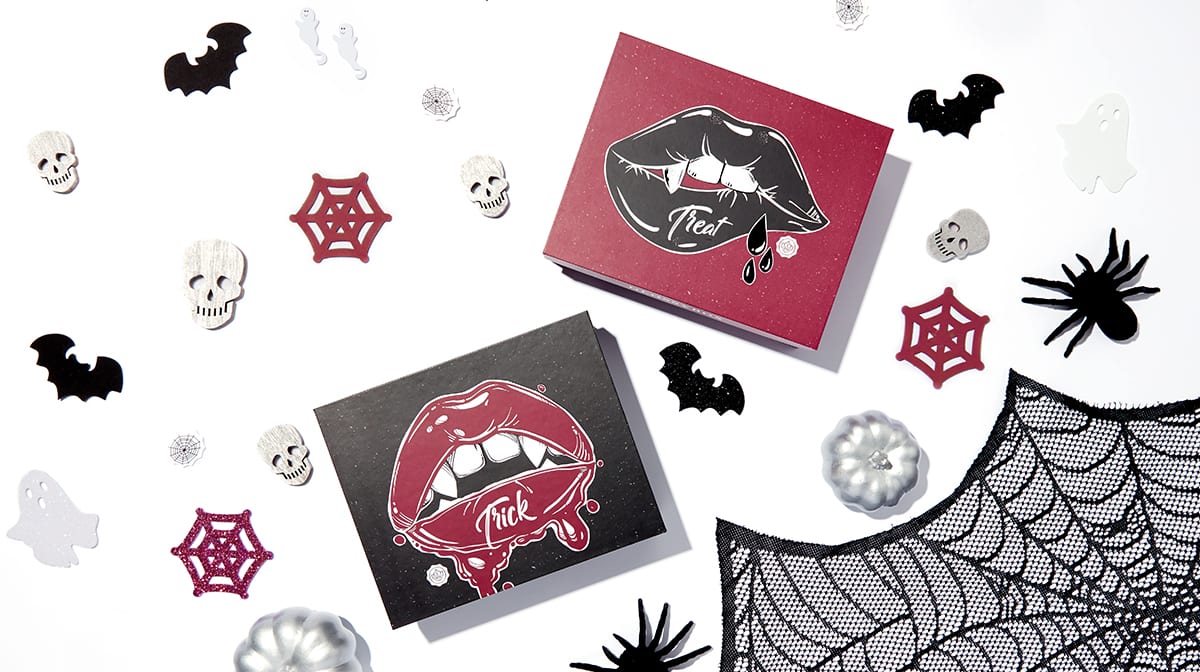 Our Trick or Treat boxes were so popular, we've now sold out – no tricks! We still want to treat you though, so when you subscribe we'll send you an iconic pink box of our most loved beauty products. Rest assured, each box will contain at least 5 products, including 2 full-sizes and is worth over £50. Join us here to receive one.