Say hello to your third and final sneak peek of your Sunday Riley Limited Edition GLOSSYBOX! It's two powerful moisturisers that work alongside the Blue Moon Tranquility Cleansing Balm, Luna Sleeping Night Oil and the C.E.O. Rapid Flash Brightening Serum inside this Limited Edition GLOSSYBOX that goes on sale 25th September (£25 for subscribers or £30 for non-subscribers both with FREE delivery).
The C.E.O. C + E antiOXIDANT Protect + Repair Moisturizer and the Tidal Brightening Enzyme Water Cream can be used together to form the perfect night regimen or individually to rejuvenate your skin throughout the day. Discover the benefits of using these moisturisers below…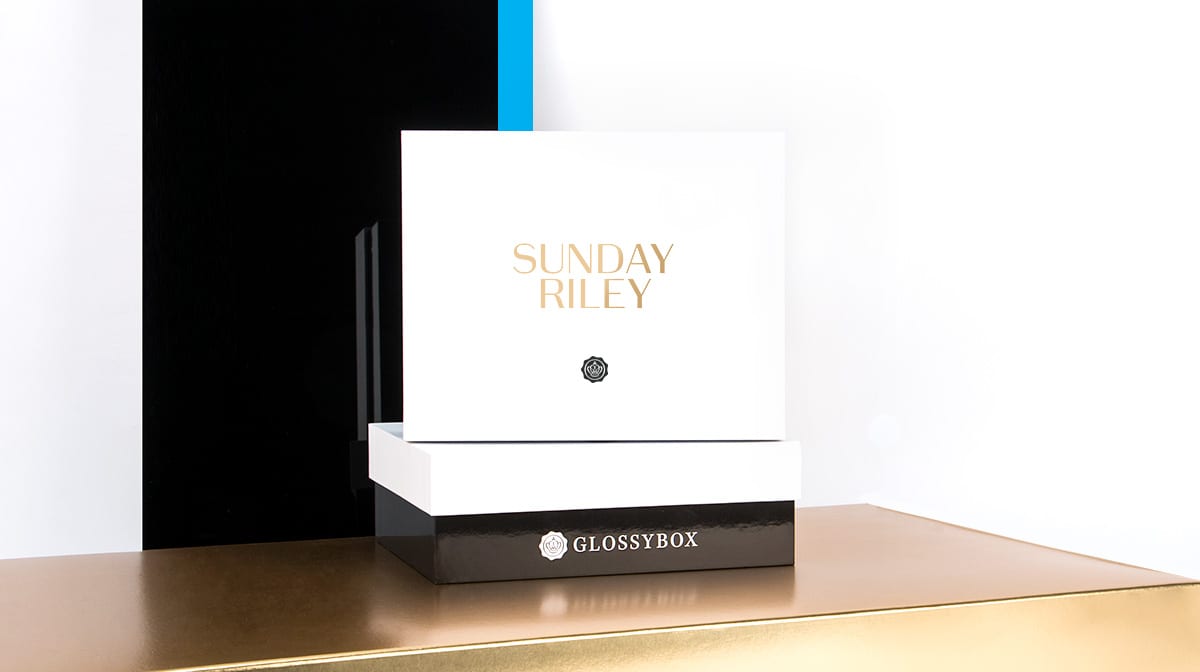 Sunday Riley – Behind The Colour Code 
The blue packaging of the Tidal Brightening Enzyme Water Cream represents hydration and moisturisation.
The orange pot of the C.E.O. C + E antiOXIDANT Protect + Repair Moisturizer represents that the product contains vitamin C and works to brighten.
Other colours in the range include green, which denotes acne prevention and white or clear, which means it cleanses, clarifies and works for all skin types.
C.E.O. C + E antiOXIDANT Protect + Repair Moisturizer
This hydrating moisturiser infuses skin with high-potency, advanced vitamin C and smells like pure sunshine! Packed with antioxidants, this miracle moisturiser fights the effects of micro-pollution induced aging (caused by air pollutants that age your skin each day).
Application: use on top of your Brightening Serum (morning and evening) or after the Luna Sleeping Oil in the evening. Remember the benefits of using vitamin c with retinol? The combination of the retinol in the Luna oil and the vitamin C in the serum is fantastic for preventing wrinkles, evening out your skin tone, brightening and smoothing your skin!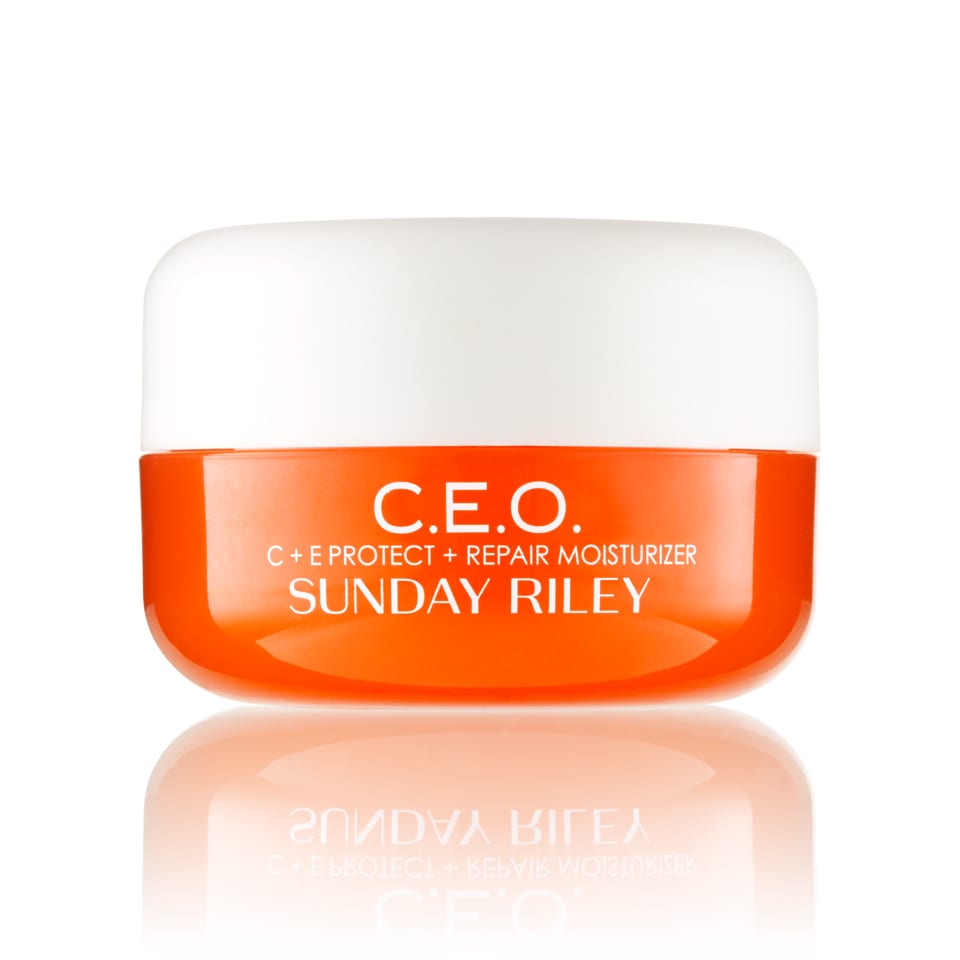 The Benefits of Vitamin C
While we often associate vitamin C with boosting our immune system, it actually harnesses some pretty incredible skin enhancing powers too. From fighting free radicals and fading pigmentation, to brightening your complexion and reducing inflammation, the benefits of this scientifically proven anti-ageing ingredient are all too often overlooked. If you're after a boost in luminosity or want to reduce the appearance of wrinkles, vitamin C has your back.
Tidal Brightening Enzyme Water Cream
This next-generation Water Cream is a super-hydrating advanced brightening and refining treatment. Apply to your skin twice a day to visibly brighten hyperpigmentation over time or pat the formula on top of makeup to seal in hydration and radiance – it's the perfect pick-me-up.
Application: For extra moisture, you can even apply this on top of your C.E.O. Serum (morning or evening) or on top of your Luna Night Oil in the evening to restore the look of your skin's plumpness.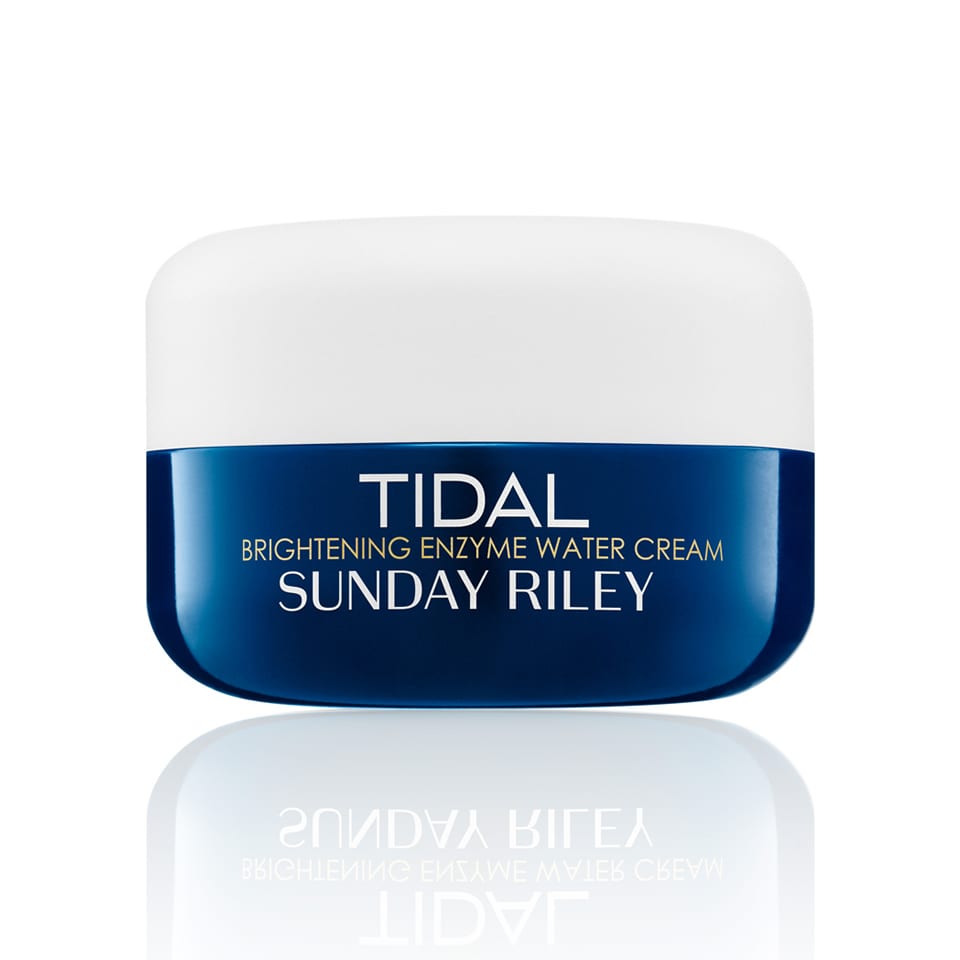 Watch out for our blog on the full day and night regimens using all the gorgeous products in our Sunday Riley Limited Edition box.
How to purchase the box
The Sunday Riley Limited Edition GLOSSYBOX will go on sale 25th September (£25 for subscribers and £30 for non-subscribers and delivery is FREE). Our Limited Edition boxes famously sell out rapidly so subscribe now to receive our 'Back To School' September box and to get priority access to buy the Sunday Riley Limited Edition for £25 (worth value £105!). If you aren't already a GLOSSY you can sign up to the waiting list to receive updates!