Inside your Sunday Riley Limited Edition GLOSSYBOX are a powerful pair that work together while you sleep – we now understand the meaning of beauty sleep! The Luna Sleeping Night Oil and the C.E.O. Rapid Flash Brightening Serum can be used together to form the perfect night routine or individually to completely rejuvenate your skin. Discover the benefits of using this skincare duo and your new night-time regimen below…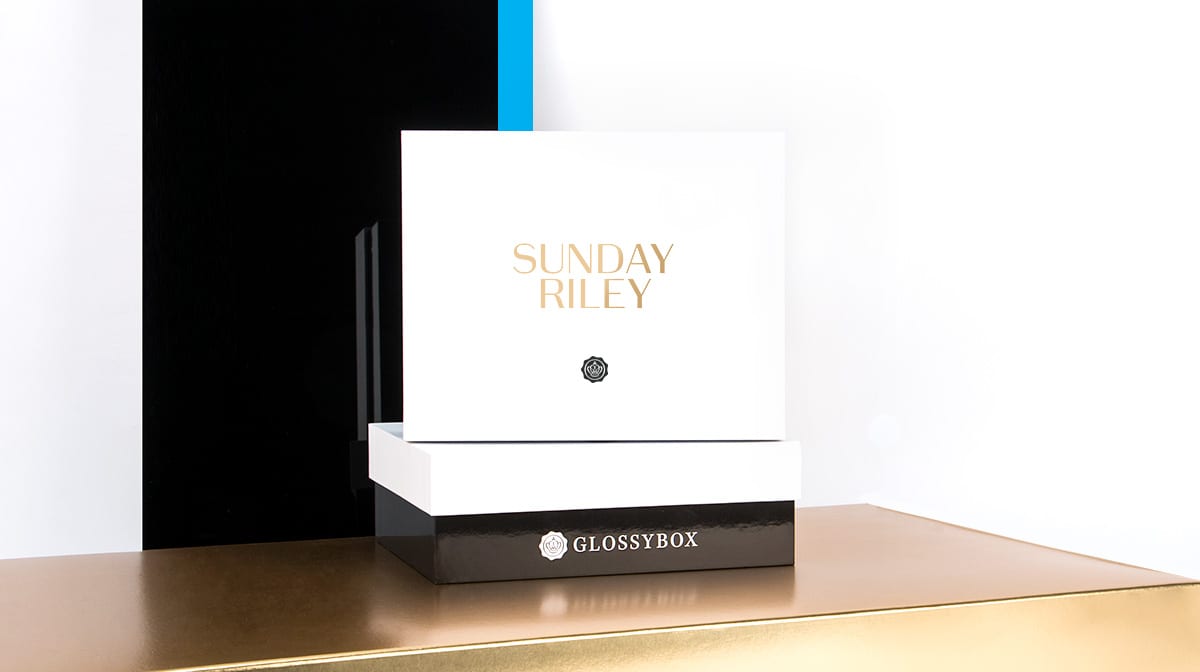 Luna Sleeping Night Oil
If you are a skincare junkie, you will be fully aware that retinol is hot on the scene right now. We are thrilled to bring to you Sunday Riley's best-selling retinol oil in the form of the Luna Sleeping Night Oil, a cult product reportedly loved by supermodel Rosie Huntington-Whiteley and celebrities alike. A derivative of Vitamin A, retinol boosts your skin's plumpness, while improving the appearance of wrinkles, redness as you sleep.
How to use the Luna Sleeping Night Oil
This oil is the perfect addition to your night skincare regimen. After cleansing, massage the oil into your skin. Luna then works throughout the night, so you wake up to a more youthful, luminous complexion – the ultimate beauty sleep!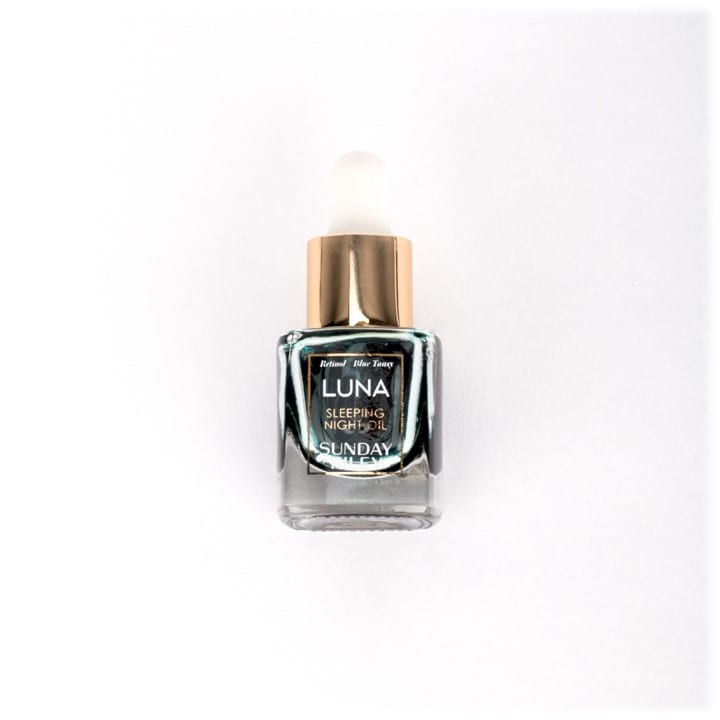 C.E.O. Rapid Flash Brightening Serum
Get a glow with this highly-potent, fast-absorbing serum infused with 15 percent vitamin C. The hydrating antioxidant formula fights the look of dullness, dark spots and instantly brightens your skin for intense radiance and luminosity – what could be better?
The benefits of using retinol alongside vitamin c at night
For enhanced brightening power, apply the C.E.O. Rapid Flash Brightening Serum after the Luna Sleeping Night Oil has soaked into your skin. The combination of these products has amazing benefits for your skin – retinol and vitamin C are fantastic for preventing wrinkles, evening out your skin tone, brightening and smoothing your skin!
You can also use the serum in the morning after using your Blue Moon Cleansing Balm for unparalleled radiance and brightening power.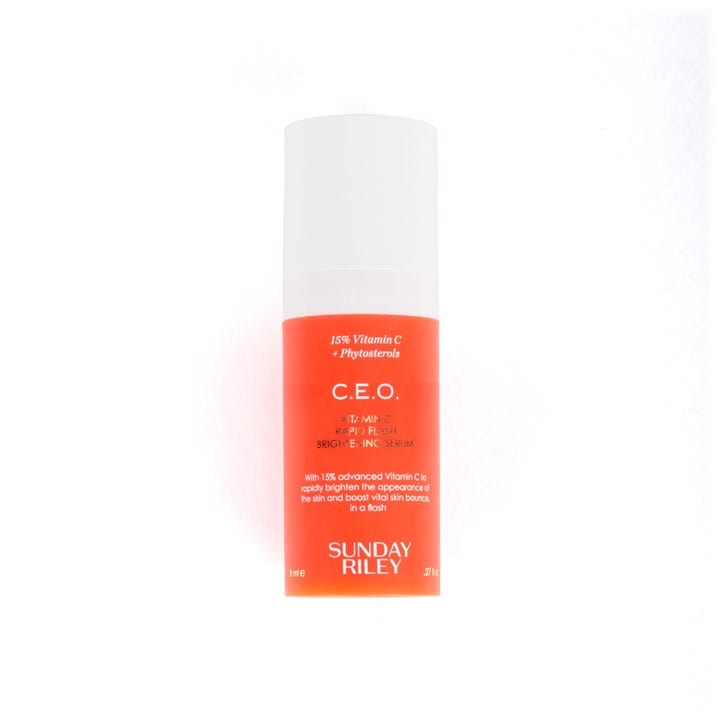 The Perfect Night-time Regimen
Step 1
After cleansing using your Blue Moon Tranquility Cleansing Balm, apply a few drops of the Luna Sleeping Night Oil directly onto your skin.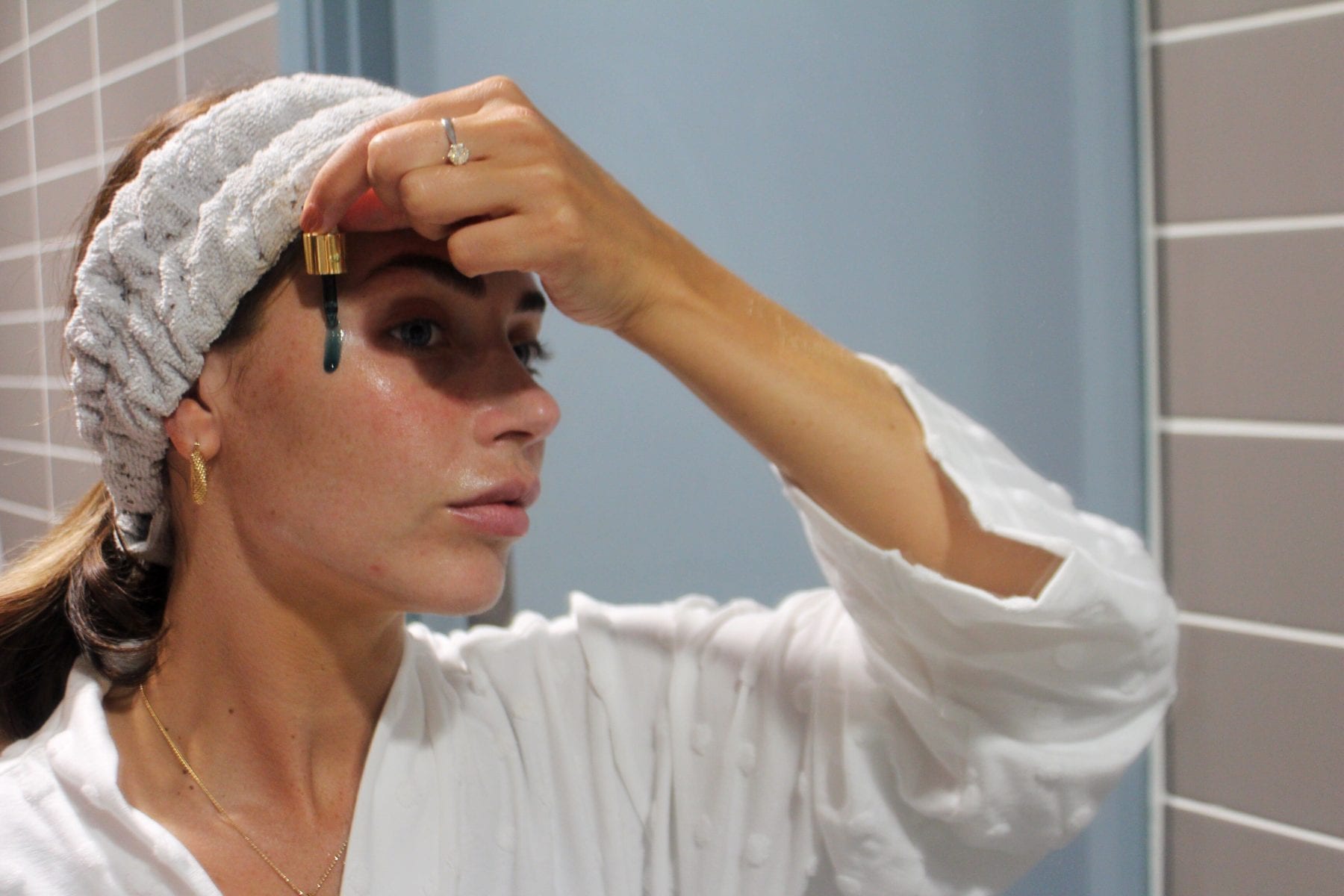 Step 2
Gently massage the oil into your skin and watch as the it turns from blue to clear.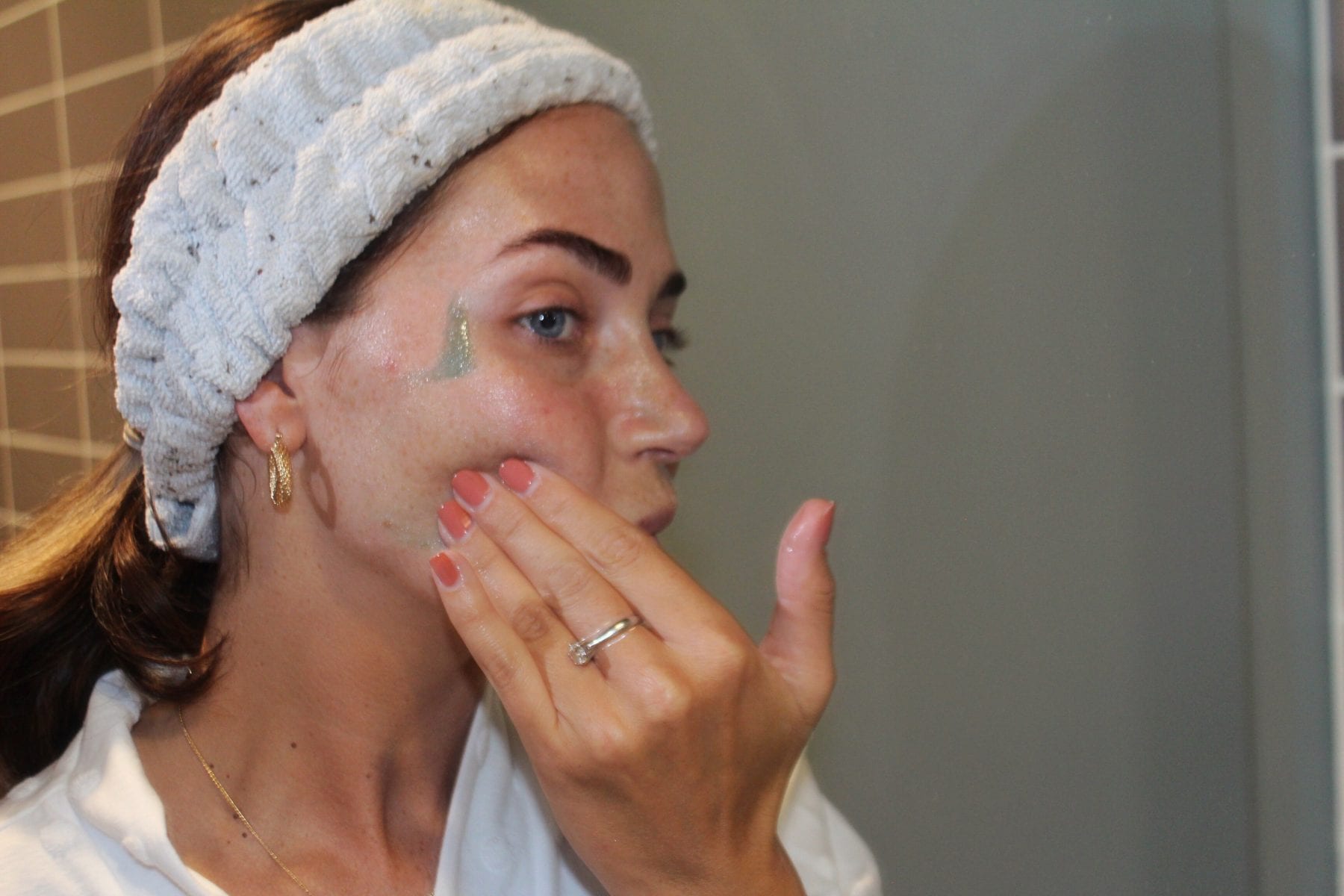 Step 3
Now it's time to add vitamin C into the mix. Squeeze a pea sized amount of the C.E.O. Rapid Flash Brightening Serum onto your hand and start to warm it between your fingers.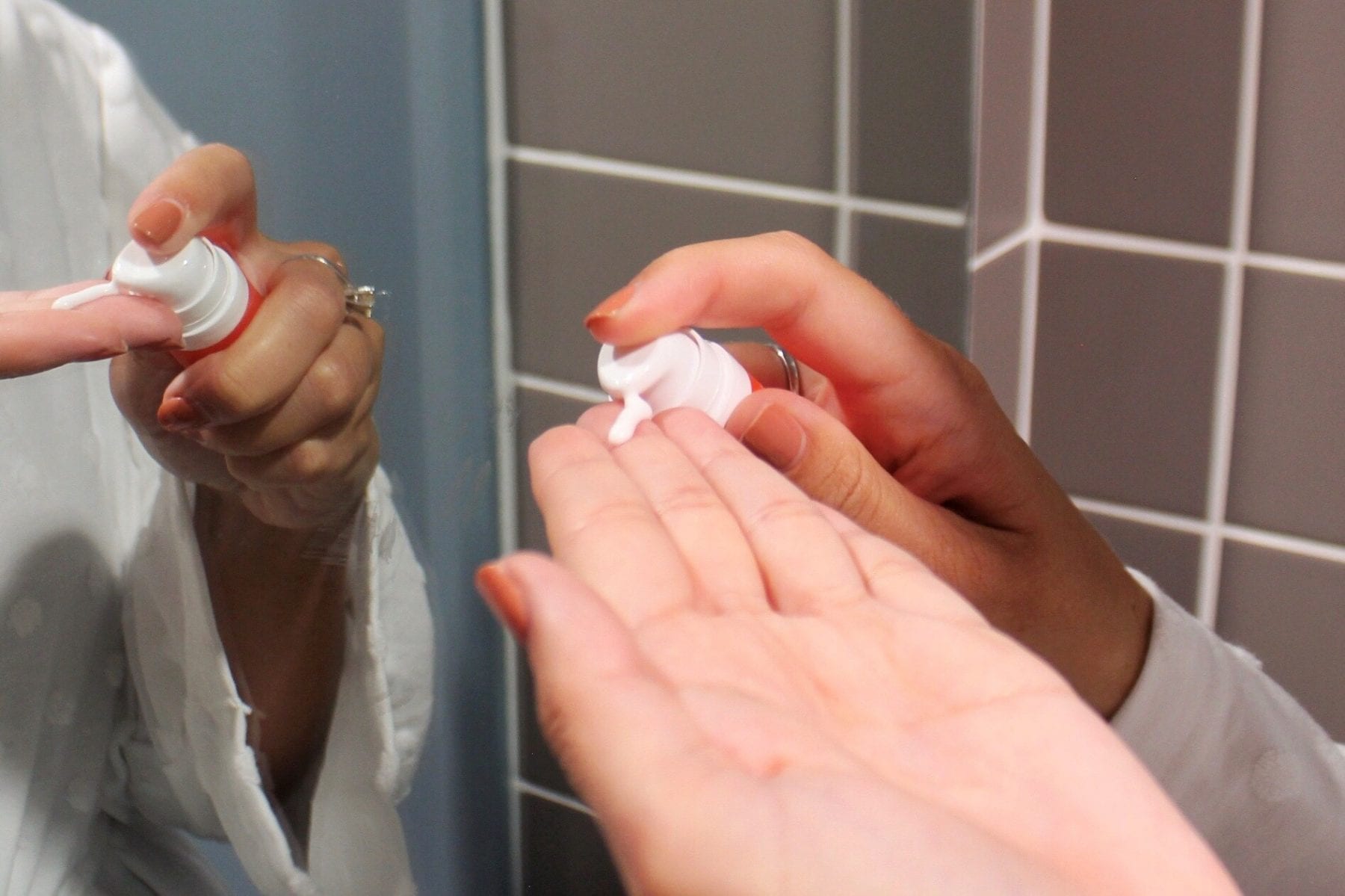 Step 4
Then start to gently massage the serum into your face and neck.
You can now get some beauty sleep while this potent, incredible combination starts to work it's magic.
How to purchase the box
The Sunday Riley Limited Edition GLOSSYBOX will go on sale 25th September at £25 for subscribers (£30 for non-subscribers) and delivery is FREE. Our Limited Edition boxes famously sell out rapidly so subscribe now to receive our 'Back To School' September box and to get priority access to buy the Sunday Riley Limited Edition for £25 (worth value £105!).
If you aren't already a GLOSSY you can sign up to the waiting list to receive updates!
Want to know more?
For more spoilers, keep an eye on your inbox and our social channels where we will be revealing each of these 5 wonderful products before the launch on 25th September.