It's double points weekend! Refer your friends and family this weekend & get double credit. Earn up £20!
Did you know that you are rewarded when you recommend friends or family to GLOSSYBOX? 97% of GLOSSIES would recommend us to a friend with 15% of you telling 5 or more friends. We thank you sooo much for your support.
We feel it's only right that you can collect GLOSSYCredits for everyone who signs up to GLOSSYBOX, you can even earn up to £10 for just one subscription if they take out a 12 month plan!
Read below on our easy step by step guide to referring friends and family, collect those credits and get spending at our friends Lookfantastic.
How To Refer Friends To GLOSSYBOX
Log in to your account and scroll down to "My Referrals". Click on "view details".
Scroll down to you see the share area. Here you will find a referral link which will include a unique code for you.Simply copy this code (or use the Social Media buttons) to share with friends and family. You will be rewarded when they click on the link and use your code.
Being Rewarded
Now friends and family have signed up, those GLOSSYCredits will soon start building up! Here is what you can earn here at GLOSSYBOX.
Refer a friend
– £2.50 for a 1 month rolling plan
– £5 for a 3 month plan
– £7.50 for a 6 month plan
– £10 for a 12 month plan
Box dispatched – 20p
Complete your beauty profile – 25p
Complete a survey – 25p
You should see the credit in your account within 5 working days. Your GLOSSYCredit is valid for 12-months after receiving it within your account.
Spending on Lookfantastic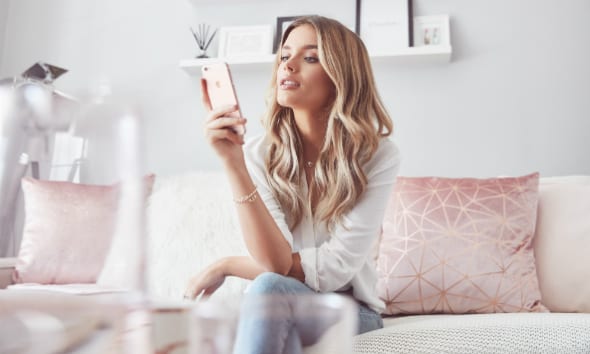 You've built up a stash of GLOSSYCredits, you now need to spend them! We've teamed up with a friends at Lookfantastic. They are the UK's biggest online beauty retailer with brands such as MAC, Urban Decay, YSL, Bobbi Brown, Caudalie, Clinique and many more. Yes GLOSSIES, FREE beauty!!
All you need to do is connect up your account – read Lydia's easy guide here – and shop till you drop!
Here are just some highlights below of what you can spend your GLOSSYCredit on at Lookfantastic.