Grab your sunnies and your straw boater hat because this month we're heading to the French Riviera!
If receiving your June GLOSSYBOX isn't exciting enough, this month we also have an exclusive collaboration with haircare brand REMINGTON. We have hidden 5 very special golden tickets in this month's GLOSSYBOXES! Find out more below…
What's In Your French Riviera GLOSSYBOX?
The home of Nice, Cannes, St. Tropez and Monaco, it's a region renowned for its glamour and beauty. But don't worry about jetting off just yet because we've curated a collection of beauty products to make you feel at home among the golden beaches, yachts and designer fashion of the Côte d'Azur. Ooh la la!
Our French Riviera themed box is packed with French flair and sophisticated beauty essentials alongside new incredible finds – this box really is a tour de force.
In this month's edit you'll find cult favourites from incredible brands, alongside skin and haircare staples to get that sun-kissed and sophisticated French look. Merveilleux!
Discover the 5 exciting things we have going on this month…
 1. Will You Receive a Golden Ticket?
We've teamed up with the guys at REMINGTON to secretly include EXCLUSIVE GOLDEN TICKETS inside 5 lucky GLOSSYBOXES. Those lucky enough to receive a golden ticket will win 1 of 5 ProLuxe hair tools from the new range. Will you find a golden ticket in your GLOSSYBOX?
2. Learn How To Create 5 Iconic Hairstyles
We've created 5 hair tutorials, featuring the Glossy team, where we've re-created 5 different iconic hairstyles which you can easily achieve at home using the REMINGTON PROluxe range. Keep an eye on the blog!
3. Don't Forget To Put Our Facebook Live In Your Diary
Pssst…we've also got some exciting competitions this month. Don't miss out on the incredible prizes and make sure you get this date in your diary for our Facebook Live – 18th June at 1pm. Over 100,000 people tuned in last month!
4. We Are Launching A NEW Limited Edition Box
You all loved our Karl Lagerfeld X ModelCo Limited Edition Box and we can reveal that we have another Limited Edition Box launching this month. More details will be revealed soon! Don't miss out on your chance to get your hands on this box.
5. Download This Gorgeous Phone Wallpaper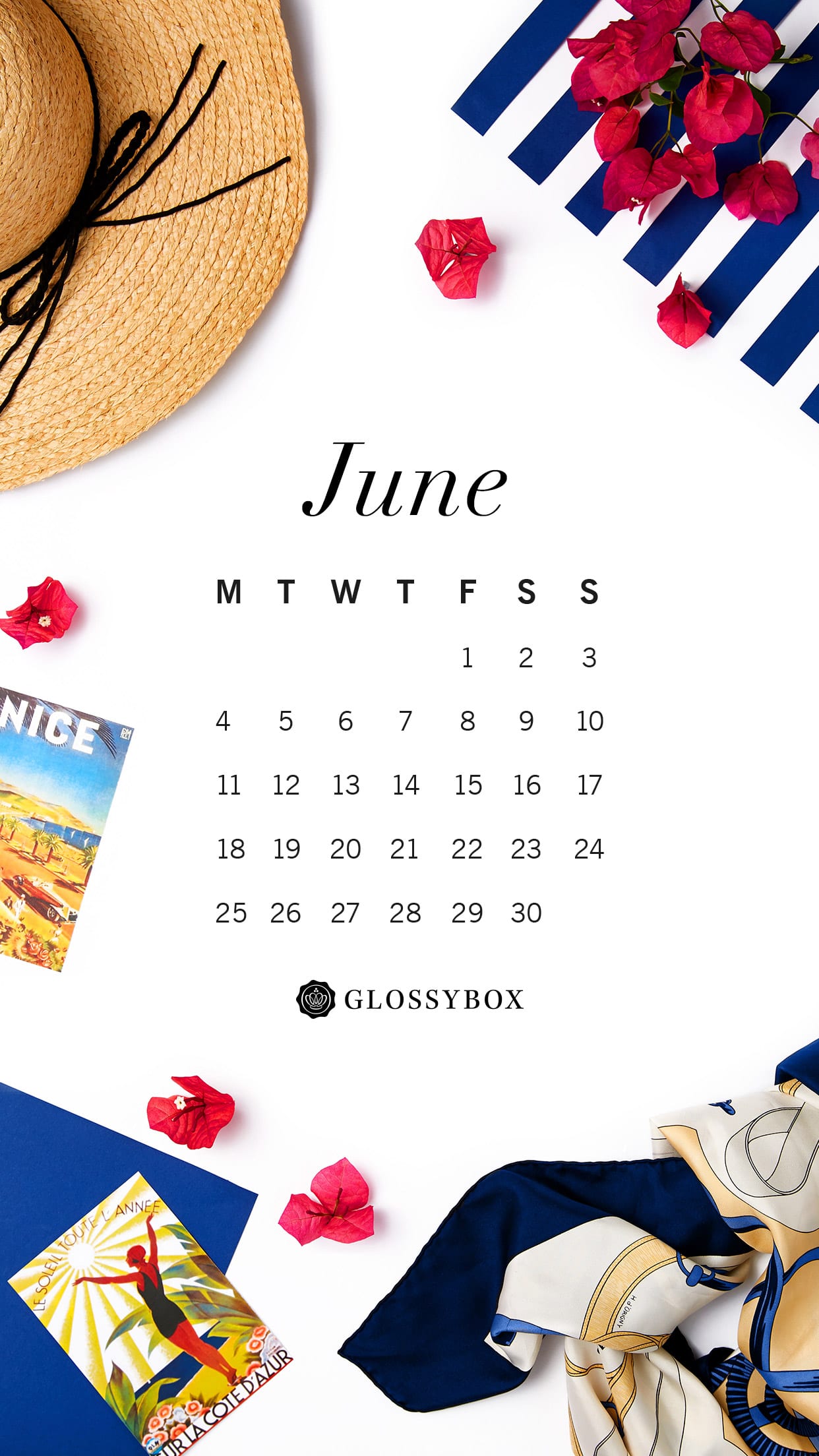 Fancy a bit of je ne sais quoi delivered directly to your door? Subscribe now.