Hey Glossies, fancy baking this weekend? Why not try to make love-inspired red velvet cupcakes that perfectly match our special design 'It's All About Love' box? Designed by LoveRosieCakes, here is step-by-step guide to recreating these adorably-decorated cupcakes. They look good and taste even better…
Step 1: Bake Your Red Velvet Cupcakes
To make 12 red velvet cupcakes, mix:
110g of butter
110g of caster sugar
2 free-range eggs
90g of self-raising flour
20g of cocoa powder
1 tsp of baking powder
1 tsp of red velvet flavouring
a few drops of red food colouring
Your batter should be this gorgeous, deep red colour!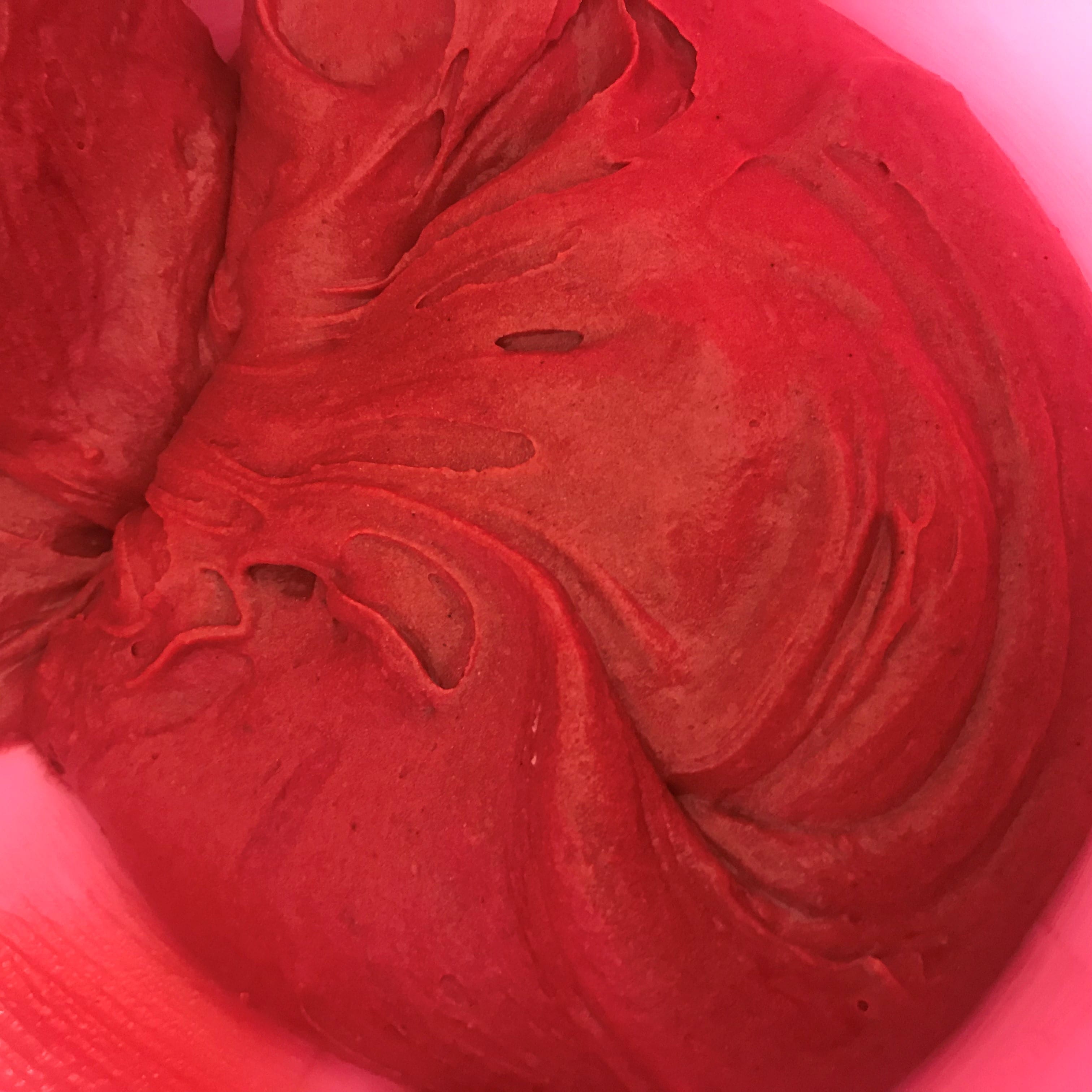 Place 12 cupcakes cases onto a baking tray, fill them with batter, then bake for 15 to 20 minutes in a pre-heated oven (180C in a fan oven, or gas mark 4).
Step 2: Make Your Decorations
While your red velvet cupcakes are baking, you can start to create the toppings. You'll need ready to roll icing in red, pink, black and blue.
To create a marbled effect, mix the red and pink icing together into a ball. Using a rolling pin, you can then roll out the mixture and cut-out individual hearts using heart-shaped cutters.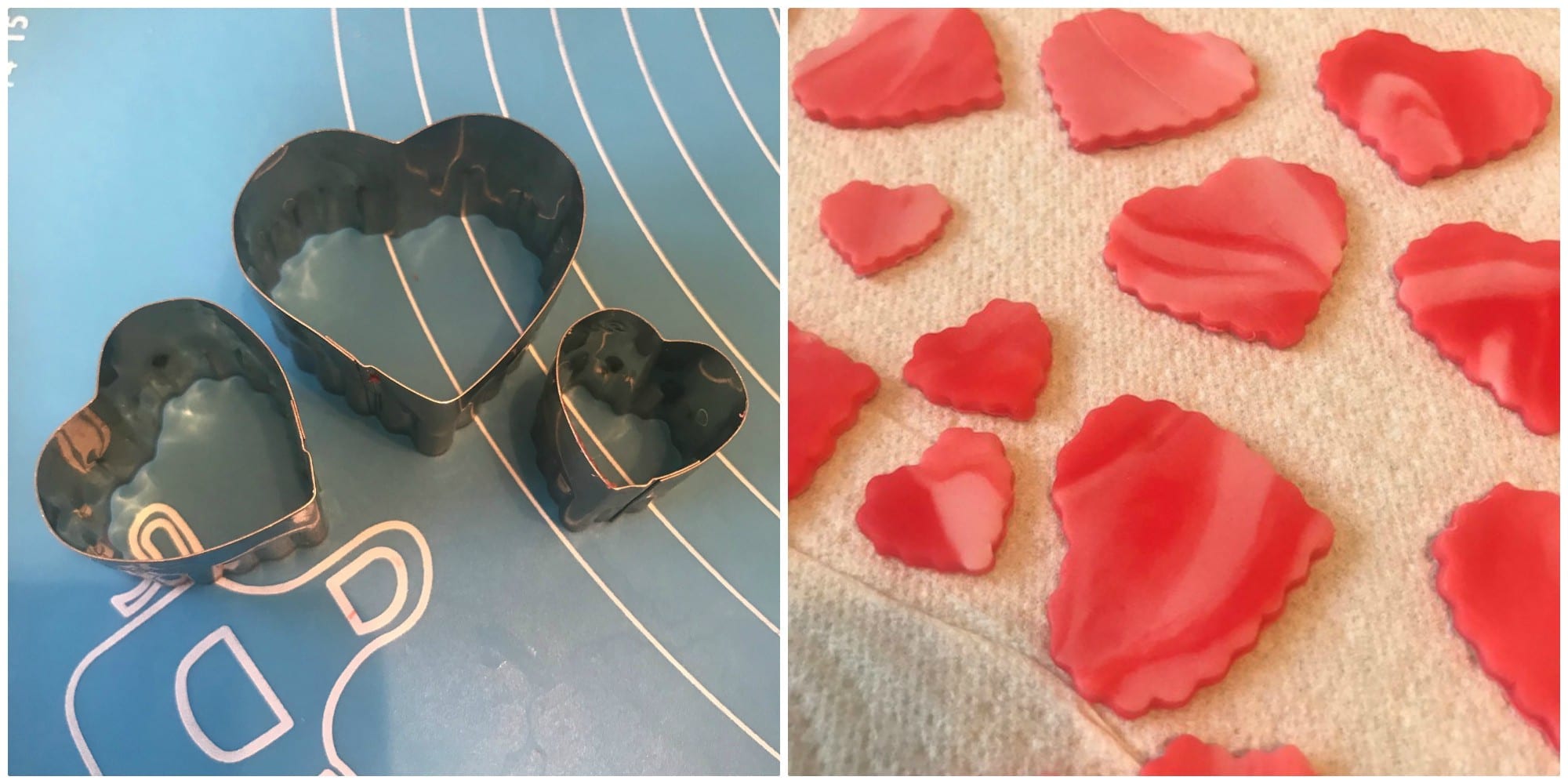 Make the red, black and blue hearts:
You can then roll the red, black and blue icing into three individual balls. Then, using a rolling pin, roll out the icing balls and cut out heart shapes in various sizes. Rosie then used letter stamps to write personalised messages.
Step 3: Make The Butter Cream Icing
Once you've taken the cupcakes out of the oven and left them to cool, mix 140g of butter and 280g of icing sugar and leave it to cool in the fridge for 10 minutes.
Step 4: Decorate!
You'll need a piping bag and nozzle for this part! Fill the bag ¾ of the way up with the butter cream and pipe it onto the cooled cupcakes. You can then add your heart-shaped decorations to some of the cupcakes, and top the rest with various sprinkles.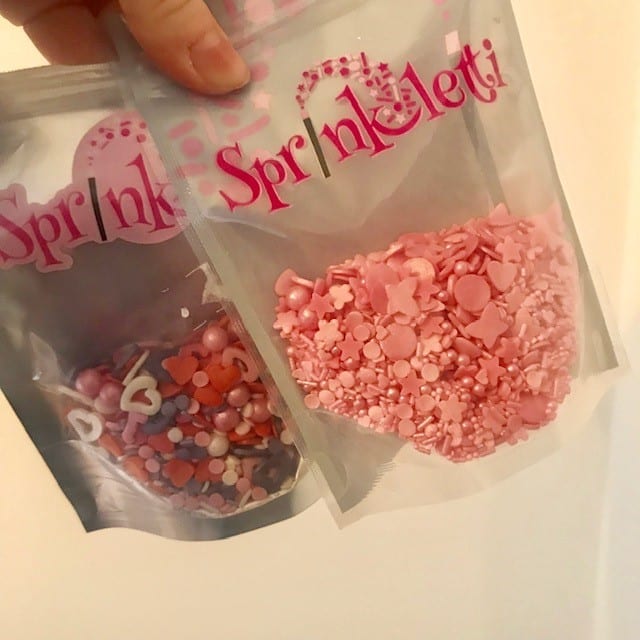 The Result
And voilà, 12 stunning 'It's All About Love' red velvet cupcakes that taste even yummier than they look!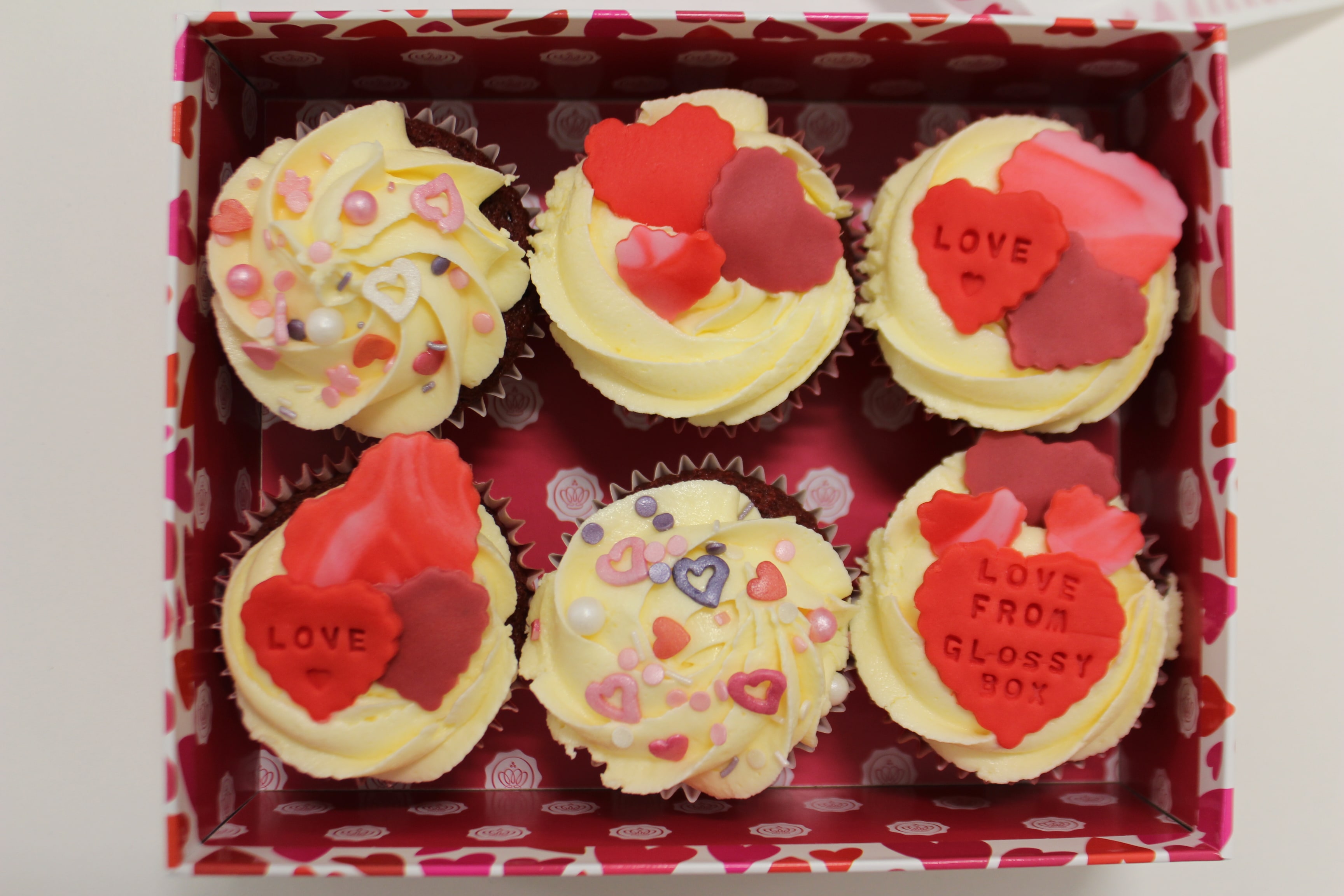 Check out Rosie's website for more baking insight and visit our blog for more cupcake recipes. Oh, and if you're not already a Glossy, subscribe today to pre-order your March GLOSSYBOX!