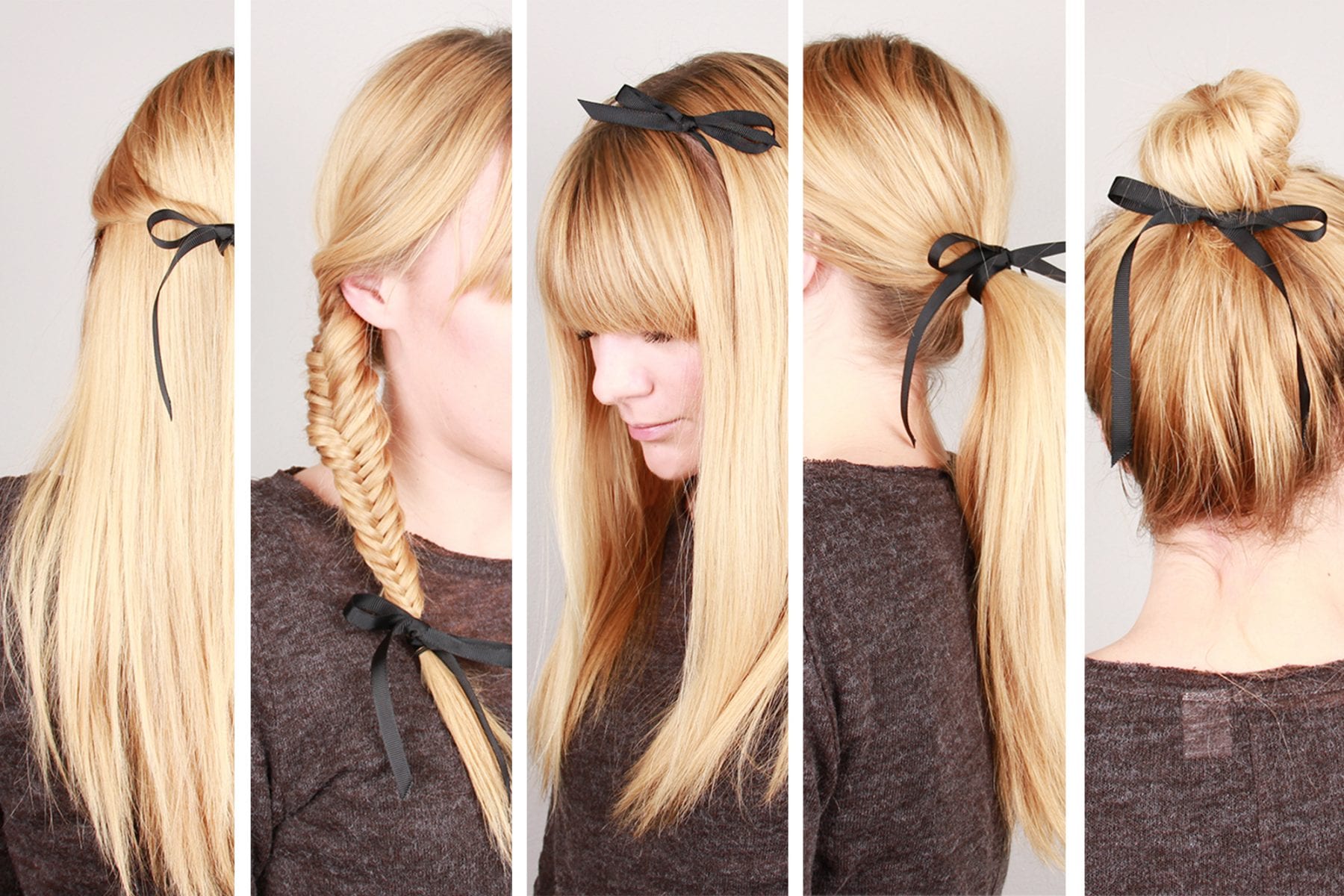 We've shown you a battalion of different ways to upscale your GLOSSYBOX, but what about the ribbons? Well, we've been using ours as hair accessories.
From the finishing touch to a top knot, to looping them around our head as an Alice band, the options are endless.
Here's how we use ours…
Textured low ponytail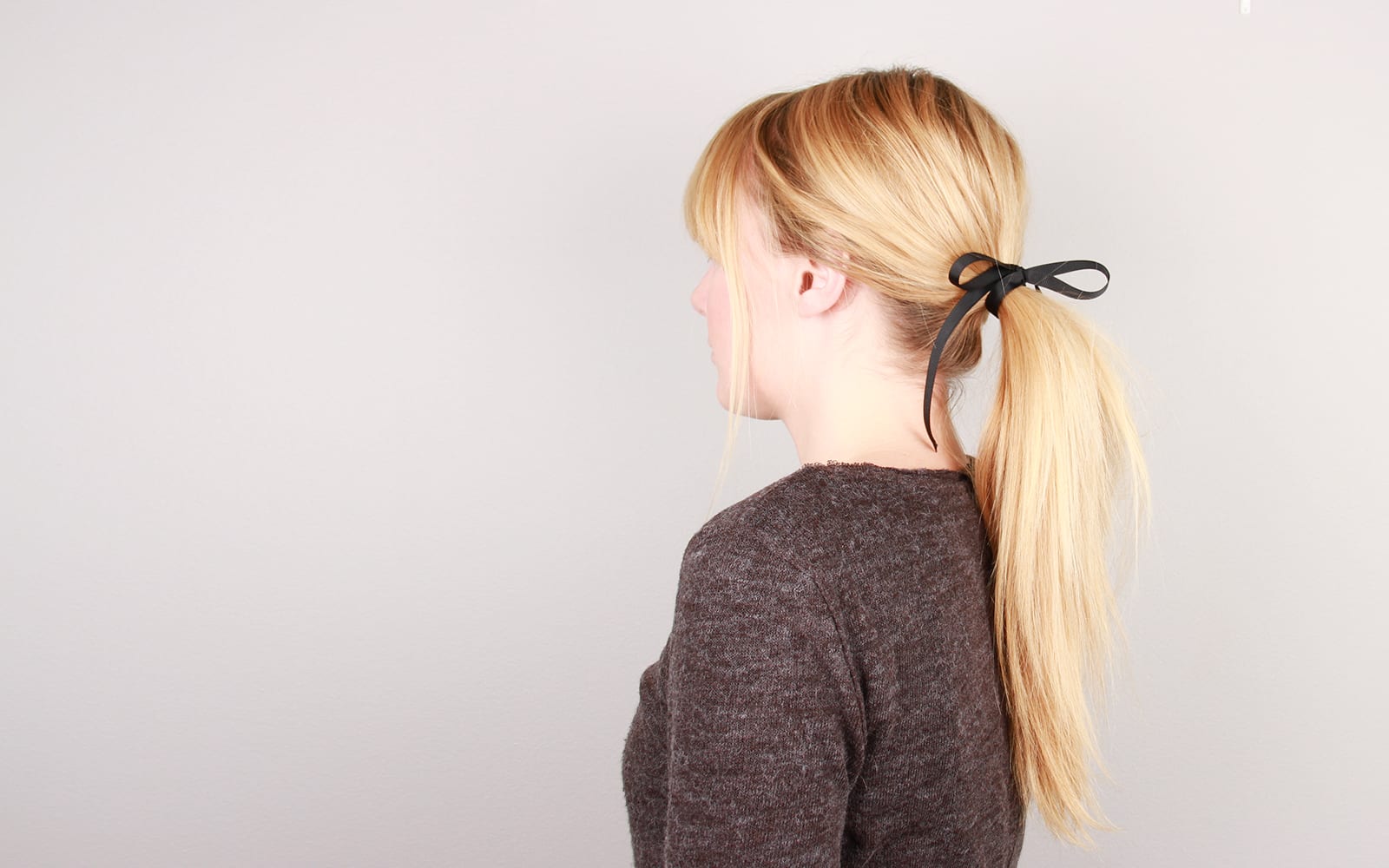 Tie your hair into a low ponytail just above the nape of your neck, using a hairband that matches the colour of your locks. Once secure, tease a few sections of hair out of the band and pull a few strands out at the front to create a messy finish. Finally, tie your GLOSSYBOX ribbon in a bow round the hairband.
Messy Bun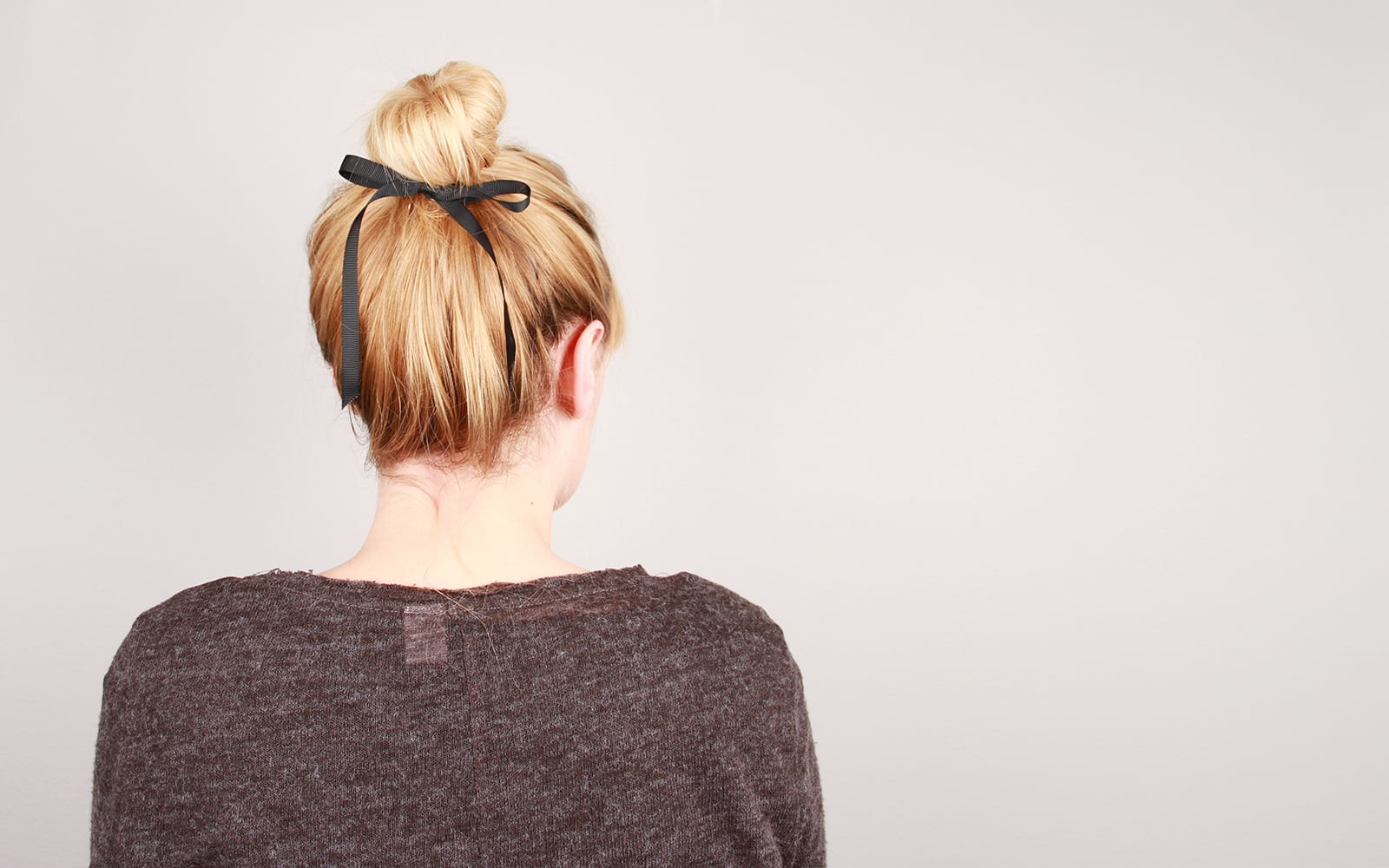 After backcombing your hair slightly to add a little extra volume, twist it into a perfect little knot at the crown of your head. Secure into place with a few bobby pins and a spritz of hairspray, then tie a GLOSSYBOX ribbon round it, so the bow is fastened just under the base of the bun.
The twist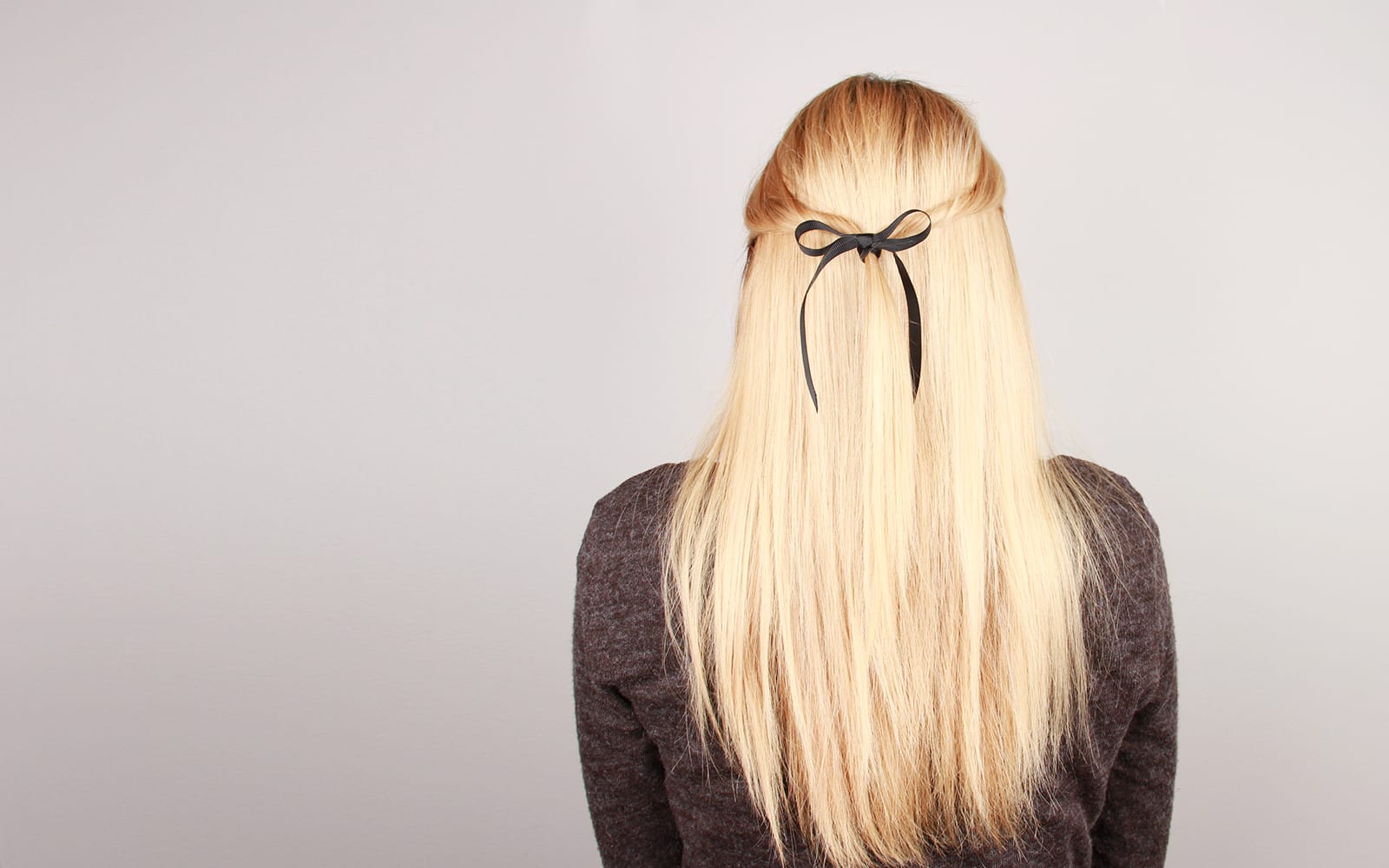 Wearing your hair down? Make your style a bit more interesting by twisting two small sections of hair from the front, and securing them together at the back of your head using a hair elastic. Then, simply tie your GLOSSYBOX ribbon over the top and you're good to go!
Fishtail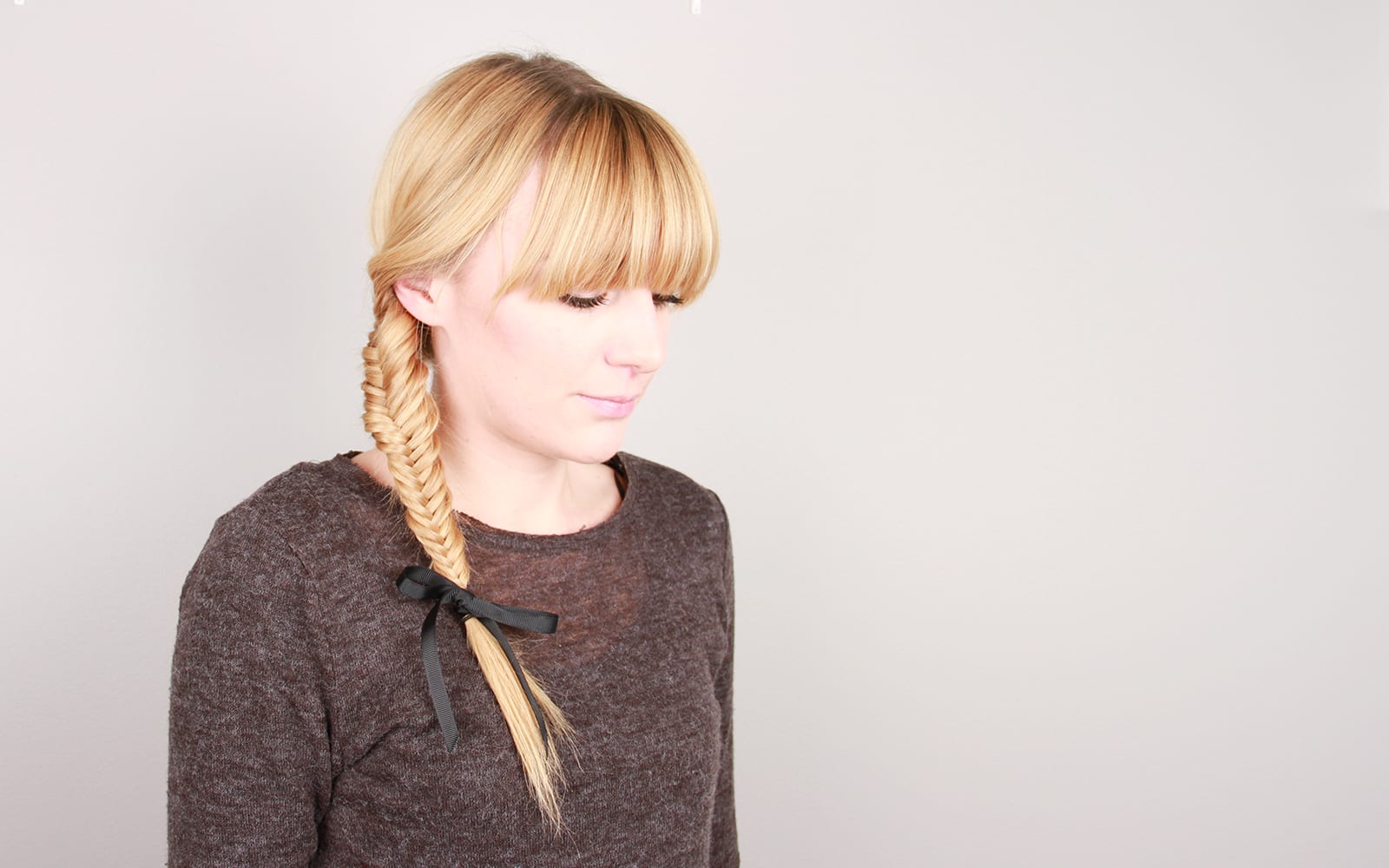 Add a texturising spray to your locks (this gives the braid better hold) and pull all of your hair to one side of your head. Split your hair into two equal sections and starting with the back section; take a small bit of hair and loop it back over the section you took it from, then under the front section pulling it out the other end.
Repeat this process with the front section of hair – taking a small bit of hair, loop it over the front section of hair and under the back. Keep repeating, alternating between the front and back sections of your hair until you get to the end of your plait. Then fasten with a clear elastic band and tie your GLOSSYBOX ribbon over the top!
Alice band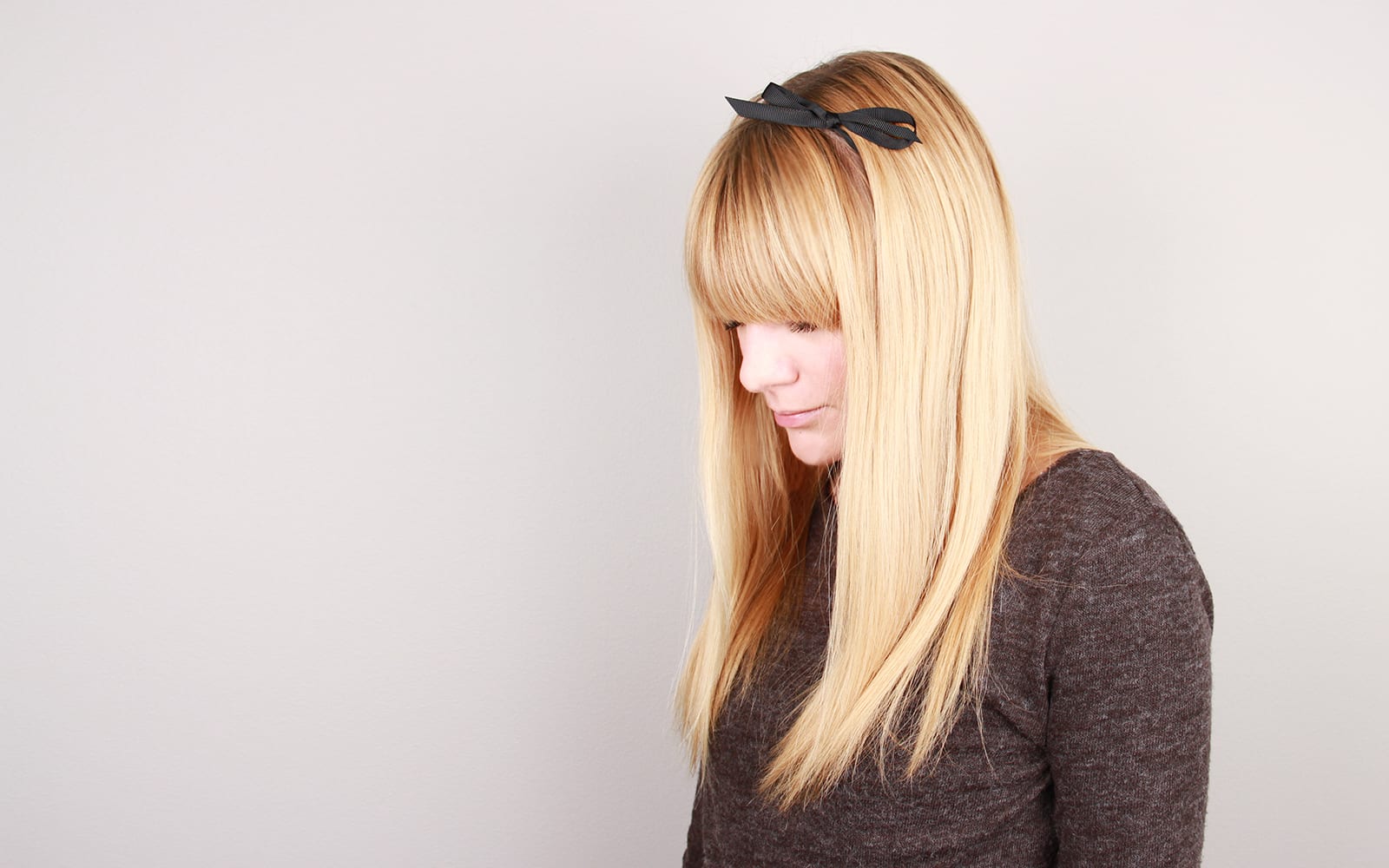 Super simple, but adds a cute little finish to any down 'do. Simply thread your GLOSSYBOX ribbon under your hair and tie in a bow at the top of your head. Matilda eat your heart out.
Love this? For more beauty tips, news and tutorials see what's new on Beauty Unboxed today.