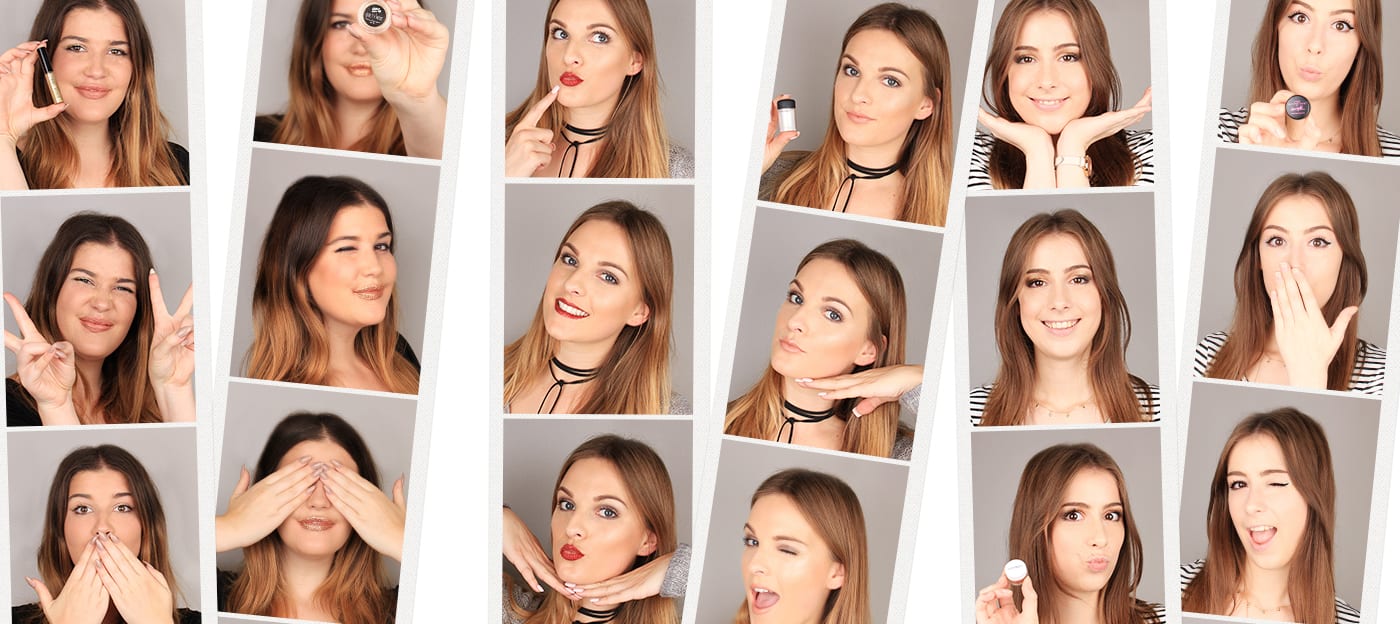 Glitter makeup and Christmas parties go arm-in-arm, but while some of us are ready to take every opportunity to break out the glitter pots, others avoid shimmer at all costs.
Now, we understand that wearing glittery eyeshadow and lipstick can feel like you're harking back to your teenage years, but trust us, sparkle has grown up. Sophisticated glitz is now a 'thing', with designers showcasing the look at Fashion Week, and makeup brands at every end of the scale adding a pinch of glitter to their products.
To test the theory, we decided to try out different ways to add glitter into our makeup routines. Here's how we got on…
The Glitter Lid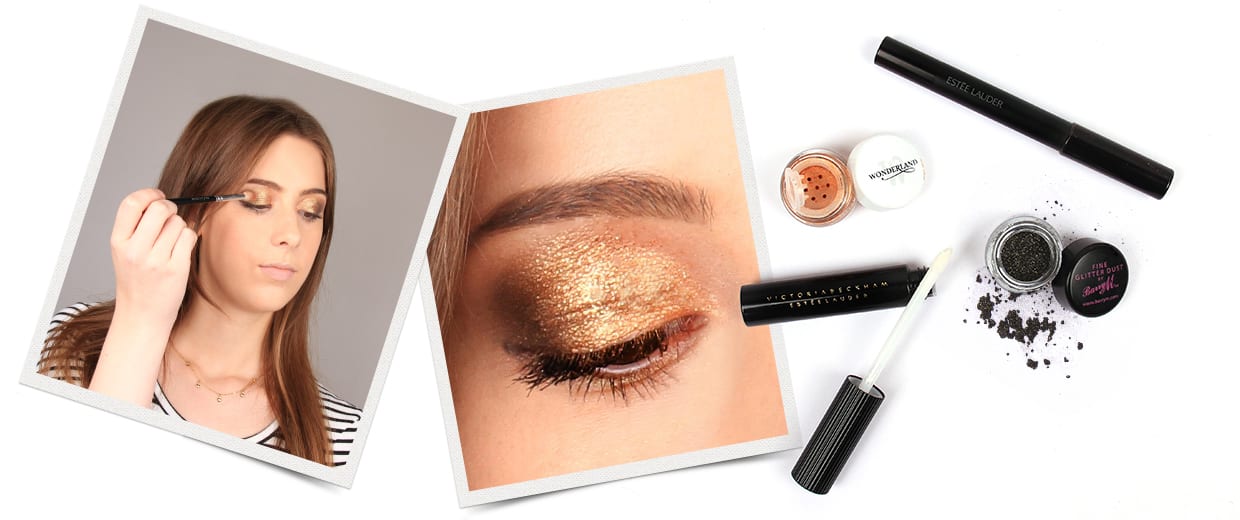 'This is the perfect gold smokey eye for the festive season – but to be fair, I'd probably wear it on your average evening out too. It's glittery, but also sophisticated.'
Hannah used: Estee Lauder x Victoria Beckham Eye Foil in Blonde Gold, £28, Wonderland Wonderdust Loose Pigment in The 14k Gold £6.50 and Estee Lauder Super Noir Shadow and Liner, £17.
The Red Glitter Lip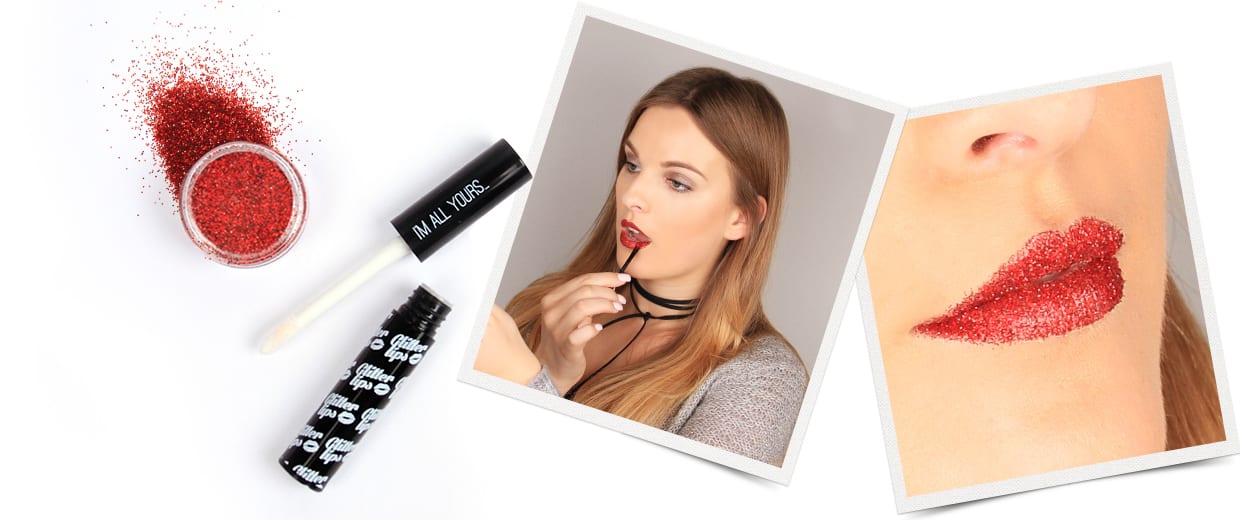 'When I first started applying this to my lips, I was convinced it would be one of those things that was fun, but I wouldn't be applying again. How wrong I was. Glitter lips are the most addictive thing, and I'll definitely be sporting this any chance I get. What's more, they stay put without even the tiniest bit of glitter coming away.'
Emma used: Glitter Lips in Ruby Slippers, £12.50.
The Glitter Liner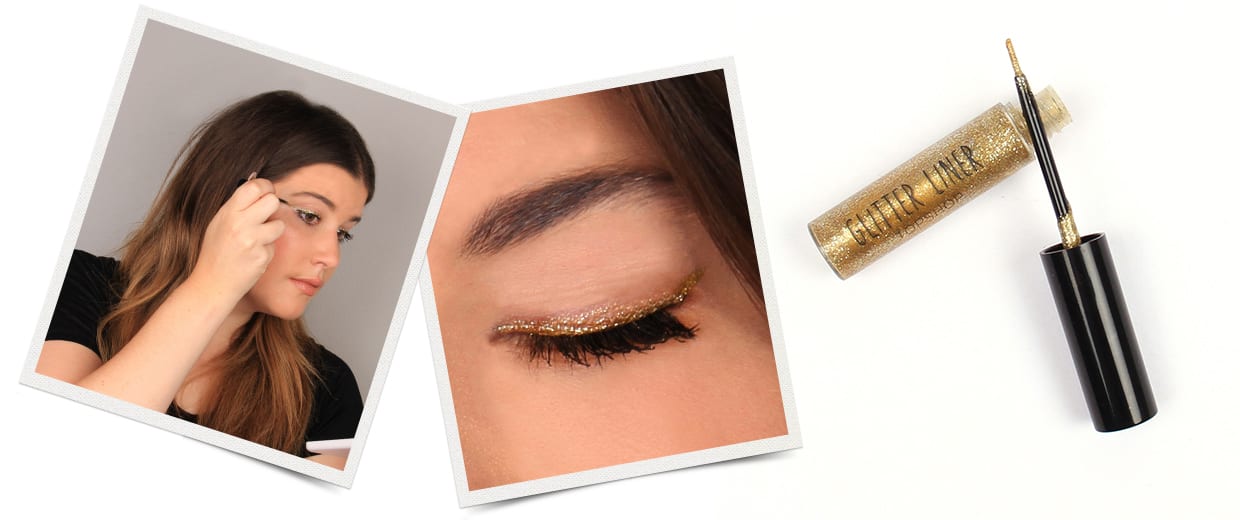 'Eyeliner is the simplest way to add glitter into your makeup routine. Topshop's glitter liner has great pigment pay-off and the perfect amount of glitter. I carefully applied a thin line along my upper lash line for a subtle dash of sparkle.'
Coryn used: Topshop Glitter Liner in Mosaic, £7.50.
The Glitter Accent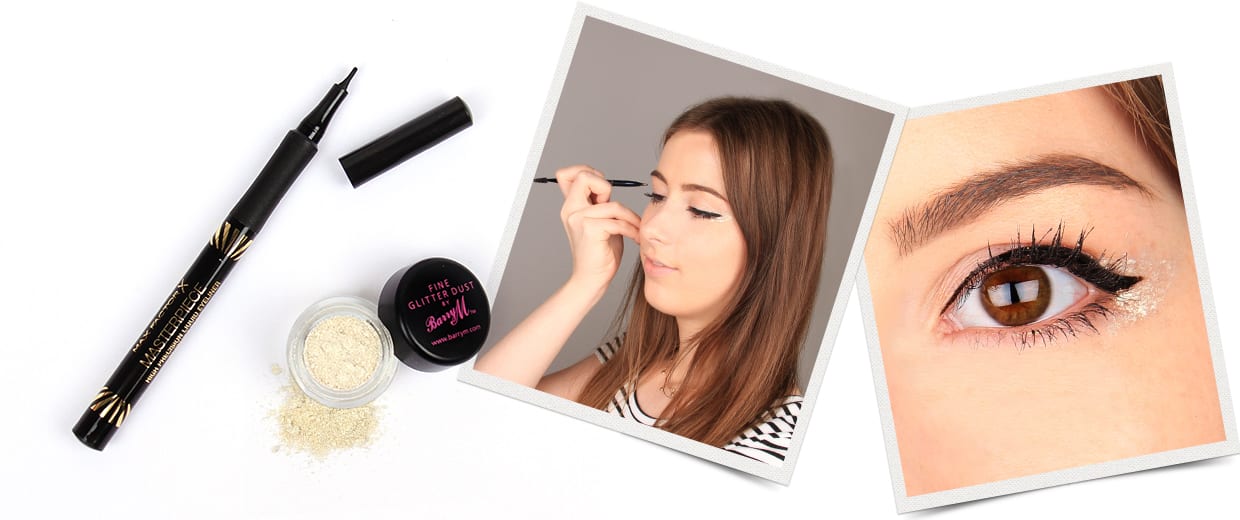 'Amp up your average eyeliner look by applying a little glitter accent around the outside. This is a great way to take your look from day to night.'
Hannah used: Barry M Dazzle Dust in Gold Iridescent, £4.59 and Max Factor Masterpiece High Precision Liquid Eyeliner, £8.99.
The Glitter Highlight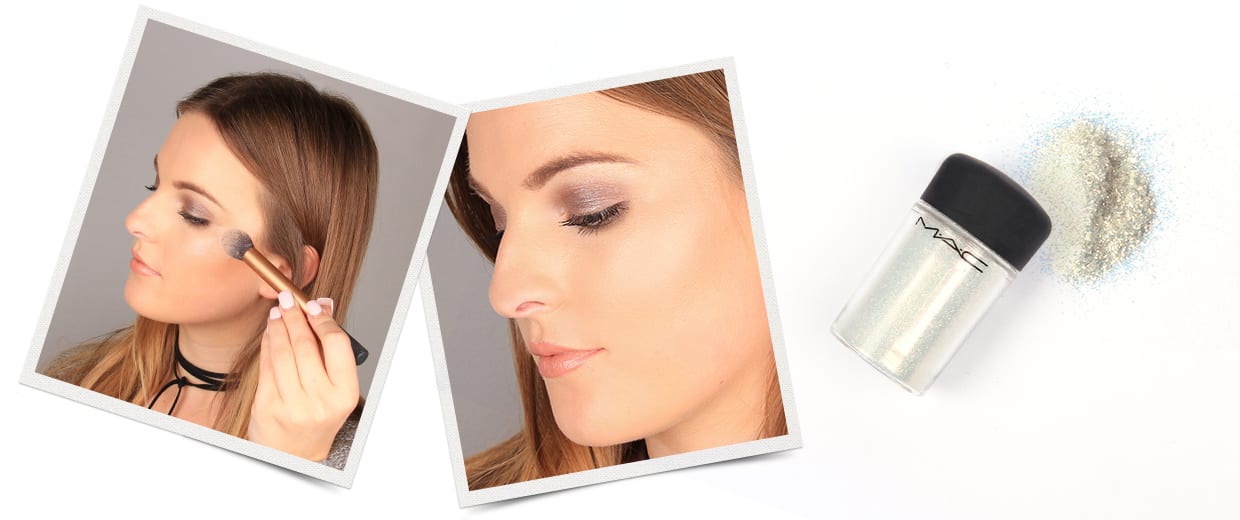 'I love highlighter, but I can safely say I never thought of applying glitter to my cheekbones. MAC's super fine reflective glitter, however, works absolute wonders for adding a little light to your complexion and defining your features. I've been applying it daily ever since!'
Emma used: MAC Cosmetics Reflects Glitter in Reflects Red, £16.50.
The Gold Glitter Lip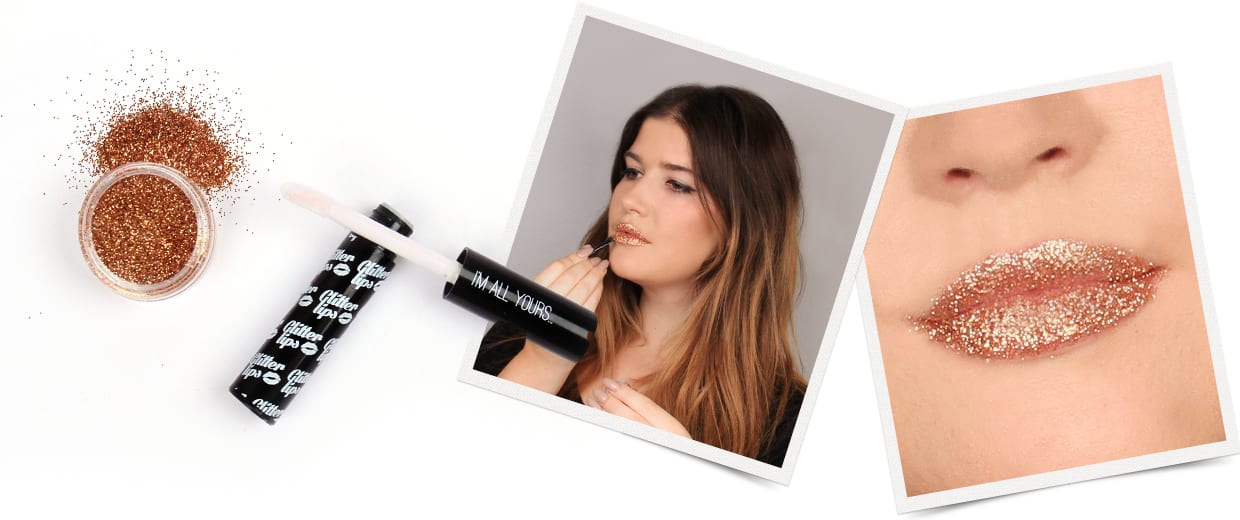 'When it comes to my lips, I usually only ever opt for brown or neutral shades so this was a little outside my comfort zone. While I can't say I'll be wearing glitter on my lips regularly, the next time I go to a party or festival I'll definitely be digging this out.'
Coryn used: Glitter Lips in Guilty Rose, £12.50.
Love this? For more beauty tips, news and tutorials see what's new on Beauty Unboxed today.