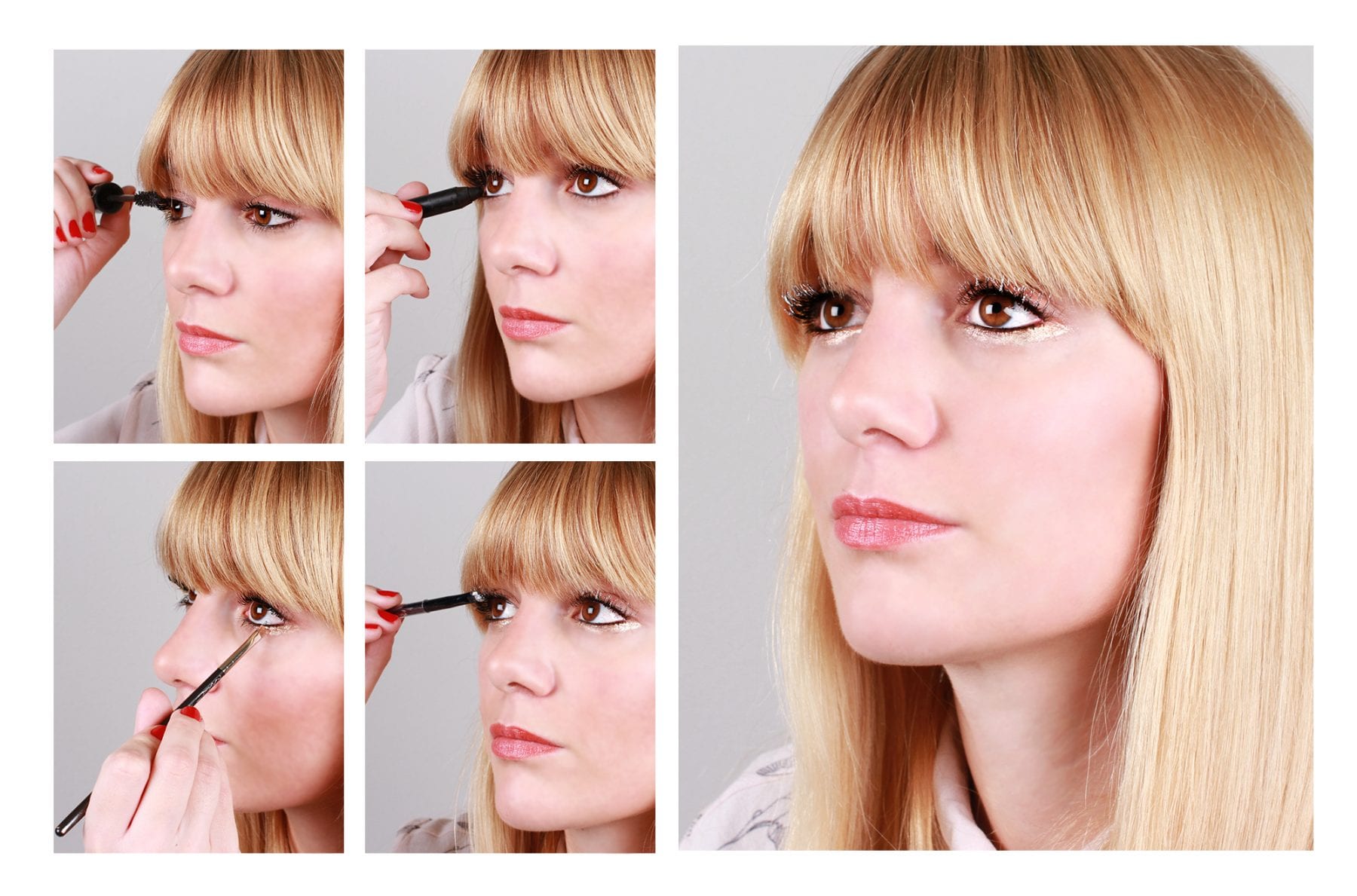 Glitter is one of those things we adore as children, but once we reach adulthood opinions suddenly become divided. There are the glitter advocates who adorn sparkle at any given opportunity, and then there are those who will do their best to avoid even a dash of shimmer at all costs.
But whether you love or hate the stuff, an undeniable urge to bedeck your face with sparkle usually arrives with the party season. There's no point fighting it, really. Even the runway shows are totally backing us on this, with one of the key makeup trends being sophisticated sparkle. Hurrah!
We witnessed makeup artist extraordinaire Val Garland giving natural makeup a glittery edge by using Q tips and eyelash glue to attach little rose gold and silver sequins to eyes. While at Carolina Herrera, MUA Diane Kendal sprinkled MAC Pro Glitter over the models eyelashes.
So we hopped in the GLOSSYBOX beauty booth to give it a go…
How To: Grown-Up Glitter Makeup
Want to try the look on yourself? Here's how to get started…
1. Start by applying a few coats of black mascara to your top lashes and black pencil eyeliner to the bottom waterline.
2. Using an eyeliner brush (we used MAC Cosmetics 210 Precise Eyeliner Brush, £16.50), line the bottom lash line with Stila Magnificent Metals Foil Finish Eyeshadow in Metallic Kitten, £33.50.
3.  Using an eyeshadow brush, dip it in Stila Magnificent Metals Foil Finish Eyeshadow in Complex Plat, £33.50, and lightly brush over the ends of your lashes.
Glossy Tip: You don't have to recreate this look on point. Try interpreting it in your own way and you'll soon be on to a festive party winner. Without looking like a Christmas tree, of course.
Love this? For more beauty tips, news and tutorials see what's new on Beauty Unboxed today.