Christmas and cocktails go hand-in-hand if you ask us. Be it a festive twist on a berry-infused spirit or a creamy liqueur topped with all the trimmings, we're completely on-board with the rising trend of luxury Christmas cocktails.
With that in mind, we've compiled a list of all our favourite boozy beverages for you to try at home. We've even added some glitz and glamour to our beverages thanks to the Unicorn Shimmer Co– and you could win a bundle of their amazing products. Cheers, Glossies!
Cranberry Wine Spritzer
As with everything else this time of year, your Christmas cocktails should be indulgent and sweet, starting with this luscious fizzy cranberry spritzer.
To make a large pitcher, you'll need:
Pour the prosecco, ginger ale and cranberry juice into a large pitcher and stir well. Pour 5ml of cranberry shimmer syrup into individual champagne flutes and top up with the punch. Watch and admire as the shimmery swirls come to life.
Gingerbread Sour
Who doesn't love a good gin cocktail? Add a Christmassy twist to everyone's go-to spirit with this dessert-like beverage.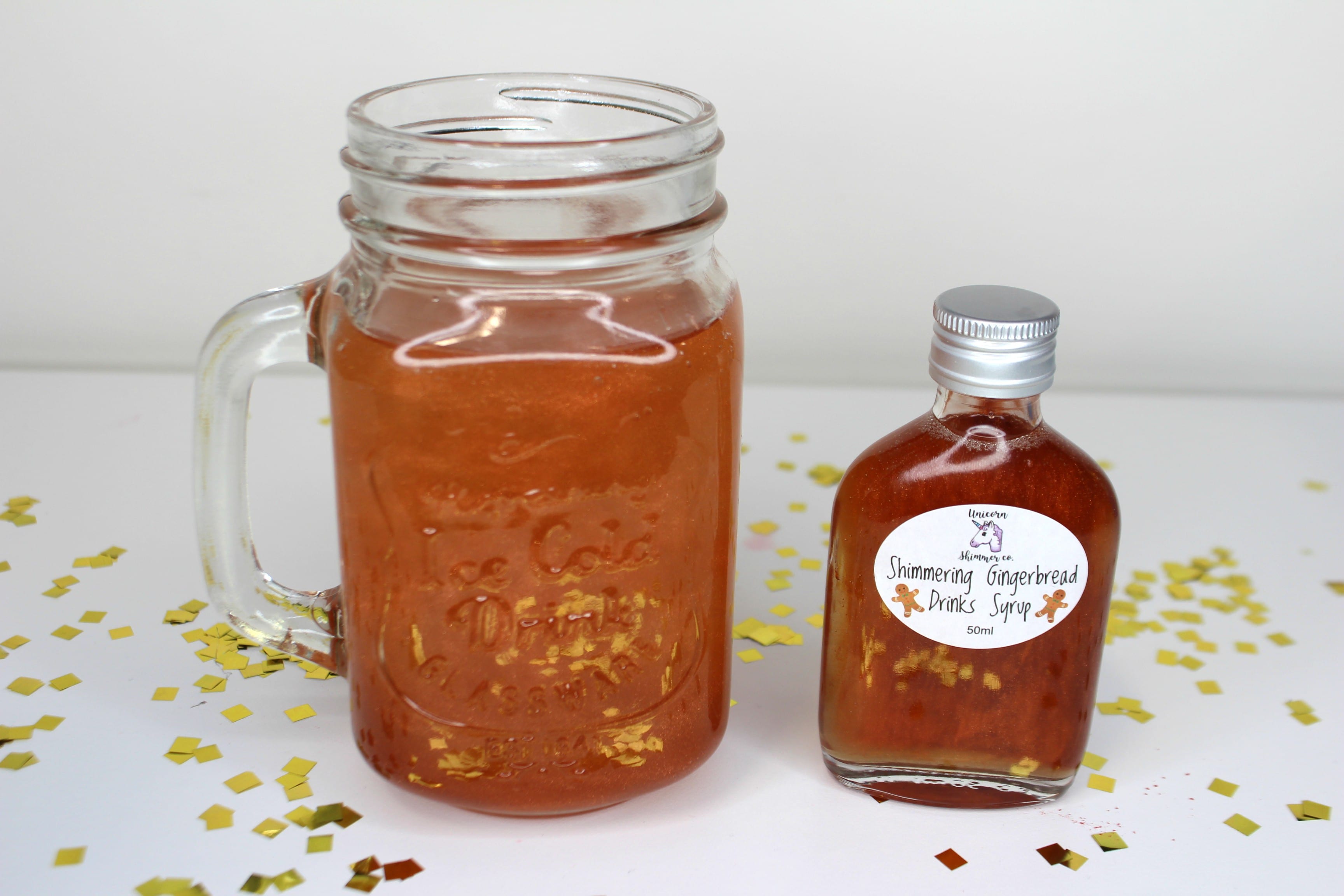 To make five of these Christmas cocktails, you'll need:
Pour the gin, lemon juice and gingerbread syrup into a jug. Stir well, then serve in a tumbler glass. Top it with ginger to add a decorative flair.
Raspberry Russian
Boozy, creamy and sweet, give this fruity take on a classic cocktail a go.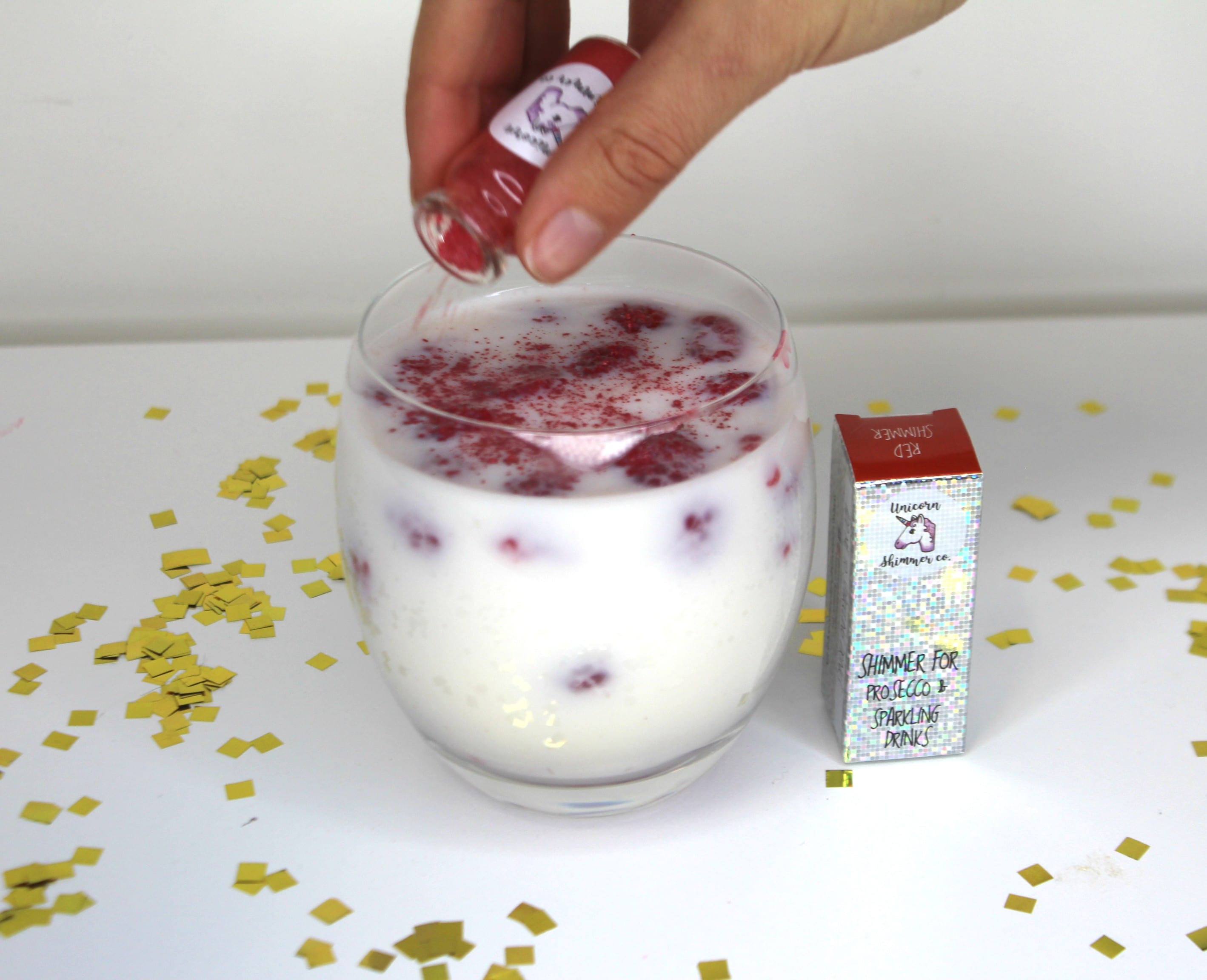 To make five cocktails, you'll need:
Start by crushing a small handful of raspberries at the bottom of each glass using a wooden spoon. Add the ice then pour the cream, vodka and raspberry liqueur over the ice and stir well. Sprinkle the red shimmer powder over the top for a glitzy flourish.
Insider Tip: Why not create your own raspberry-filled ice cubes? Place a raspberry in each slot of your ice tray and fill the rest up with water. Allow to freeze for at least two hours.
Sparkling Clementine Cocktail
Nothing says Christmas quite like the wonderfully-citrusy smell of a juicy clementine. Traditionally slipped into stockings, we've added our satsumas to this delicious tangy drink.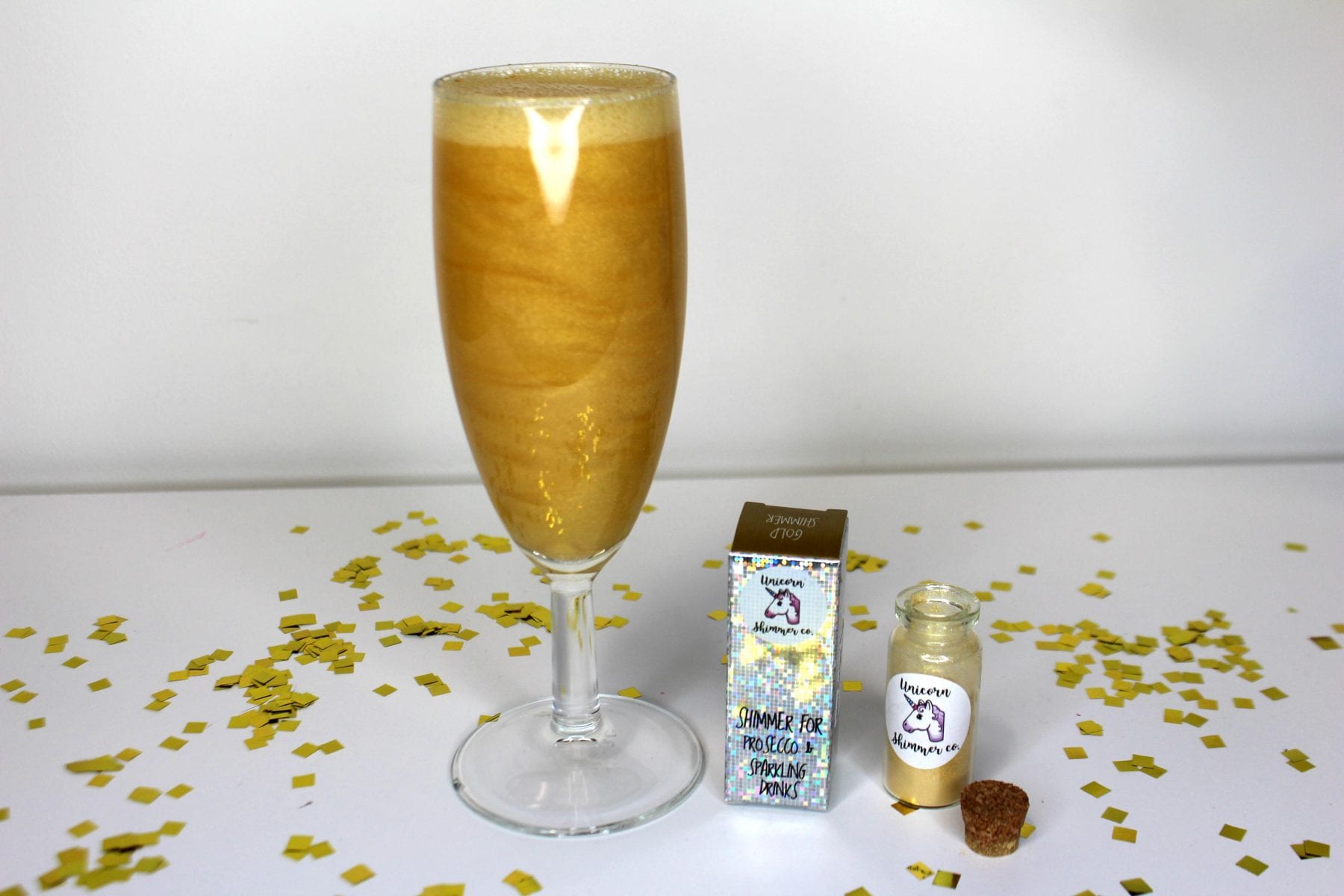 To make five cocktails, you'll need:
Fill each glass with ice, then pour the vodka, juice and prosecco over the top. Give it a quick stir and watch the sparkles come to life. Lovely!
Winter Wonderland
Reminiscent of a magical and snowy day, these Christmas cocktails are the perfect beverage to get you in the festive spirit.
To make five cocktails, you'll need:
Pour the cream of coconut, crème de cacao and vanilla vodka into a blender. Add the ice and mix well. Pour into your favourite glass and sprinkle some edible gold hearts confetti over the top to give it a sparkly finish.
Enter The Competition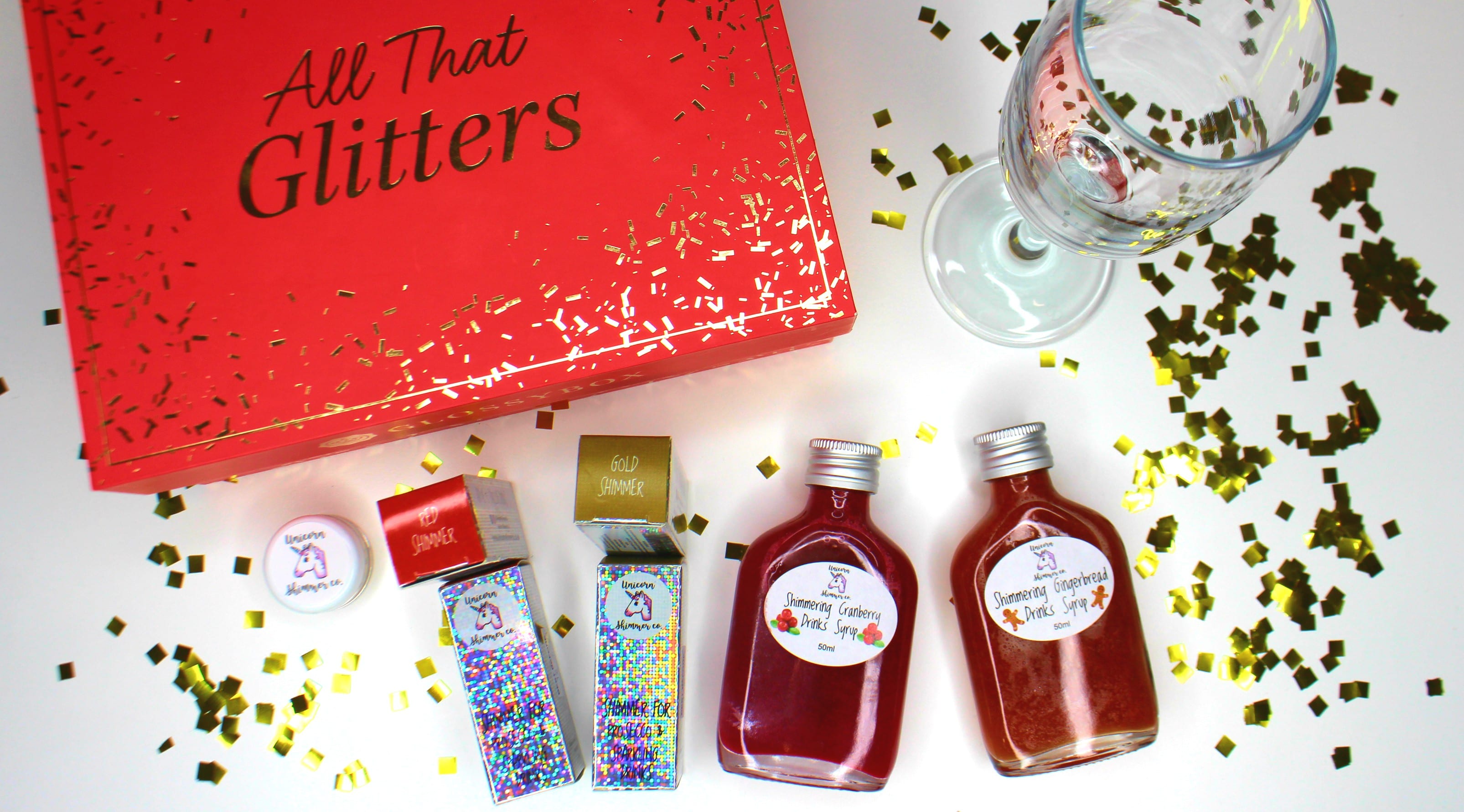 We added a festive flourish to our cocktails thanks to our friends at the Unicorn Shimmer Company. You can check out their full range here.
They're also giving you the opportunity to win a fabulous prize bundle. For your chance to win some shimmery products, enter the prize draw below.

As always, Glossies, if you try any of these Christmas cocktails, don't forget to
share them with us
.
Subscribe Now
Due to incredible demand, we've now sold out of our December Editions. You can still be part of the Glossy family though – subscribe today to pre-order January's edition and to receive a welcome box in December. #StayGLOSSY
*Please note the giveaway does not include every product featured. By entering this prize draw you are subscribing to marketing communications and opting in to receive marketing emails from us. If at any point you'd like to unsubscribe, please click unsubscribe at the bottom of the emails. Winner will be selected at random. GLOSSYBOX'S decision on the winner is final. One winner only. No cash-prize alternative. Closing date midday Tuesday 18th December 2018.