They used to be the things that seemed good on paper and were actually pleasant and fun to use – until they blocked your drains. Bath bombs are the show-off of the beauty world being pretty to look at, but a real showman when they hit water, what with all that fizz, colour and whatever prettifying debris has been hidden in the centre.
They've had something of an upgrade of late though and rather than being choc-full of petals and sequins, they've been infused with oils and the like to deliver some incredibly skin-kind benefits.
Drawing a bath can be a real treat and if you want to add some love to the water the Sweet Snuggles Pink Heart-Shaped Fizzer, £2.50, is filled with vanilla goodness that'll make you feel pampered while the Patisserie de Bain Bath Bomb Strawberry Cupcake, £4.99, comes with a burst of sweetness like no other, as the scent of strawberries and cream fills your bathroom.
Perhaps the most famous bath bombs are housed at Lush with the a seemingly endless supply of multicoloured balls to choose from. Their latest edition is the Jelly Bath Bomb, £4.95, an offering of four [The Dark Arts, The Big Sleep, Green Coconut and Marmalade] whose common theme is that on contact with water they release sodium alginate, a mineral-rich seaweed, that thickens the water – hence the term jelly – and also softens and soothes skin. It's worth trying at least once just for the experience alone (video below…)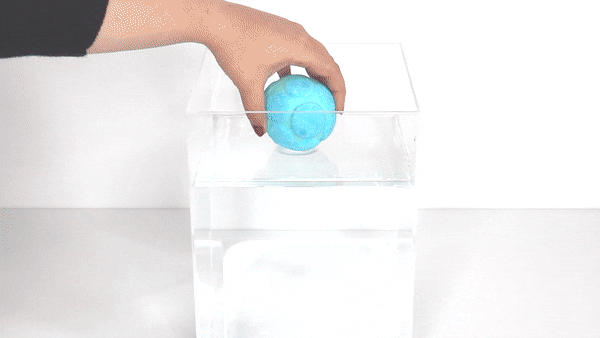 Being by Sanctuary, the new little sister range, from The Sanctuary have launched with five bath bombs, but perhaps the most tantalising is the Chilli, mango and tonka bean bomb, £4, that stimulates and soothes.
Bomb Cosmetics have created some of the most eye-catching Bath Blisters that are so pretty and well-crafted it'll feel decadent submerging them in your bath. It'll be worth it as they are infused with essential oils to calm your mood and nourish skin. Our top pick is Flock Star Blaster, £2.99 – packed with rose & geranium essential oils for a restorative bath.
Why wait? Get those taps running…