The colder months are in full swing, which means it's time for a beauty bag revamp. Changing with the seasons, our makeup shades are turning more autumnal and our skincare routines are becoming even more hard-working.  
So, if you need a little inspiration when purchasing your new must-haves, look no further. Because our winter GLOSSYBOX x heat Limited Edition has it all…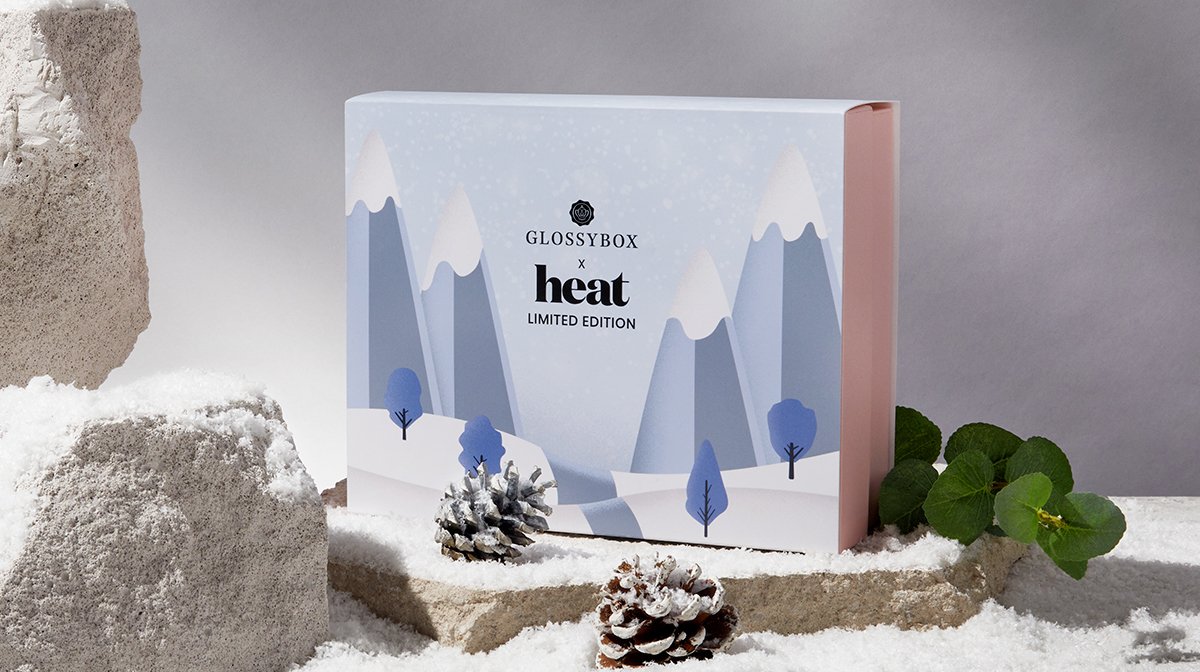 What's Inside The GLOSSYBOX x Heat Winter Limited Edition?
Inside the GLOSSYBOX x Heat Winter Limited Edition you're sure to find big brands you already know and love, and potentially a couple of new names that we can't wait for you to discover. Open the lid and you'll find 10 products – six full-size products and four deluxe minis – from the world of skin, hair and cosmetics.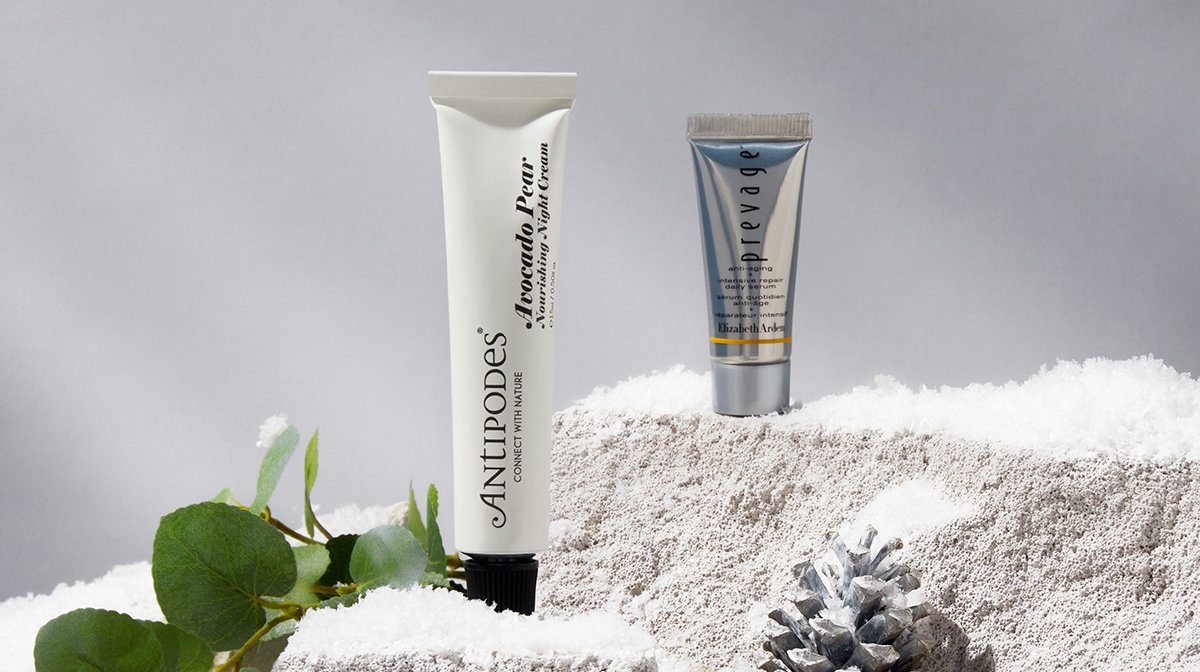 Elizabeth Arden Prevage Intensive Serum
A revolutionary skincare saviour for your face, neck and décolleté. This intensive serum improves the appearance of fine lines and 'lifts' the look of skin, all whilst also working to protect against damage and other visible signs of ageing. Providing your skin with a daily dose of antioxidant protection, it's also proven to improve natural radiance! 
Deluxe mini 5ml worth £30. Full size 30ml RRP £180* 
Antipodes Avocado Pear Nourishing Night Cream
An ultra-rich anti-ageing cream for dry skin. This cream is sure to become an essential step in your nighttime skincare routine. New Zealand manuka honey draws intense moisture to the skin, while potent antioxidant Vinanza® Grape helps target free radical damage! 
Deluxe mini 15ml worth £8. Full size 60ml RRP £35*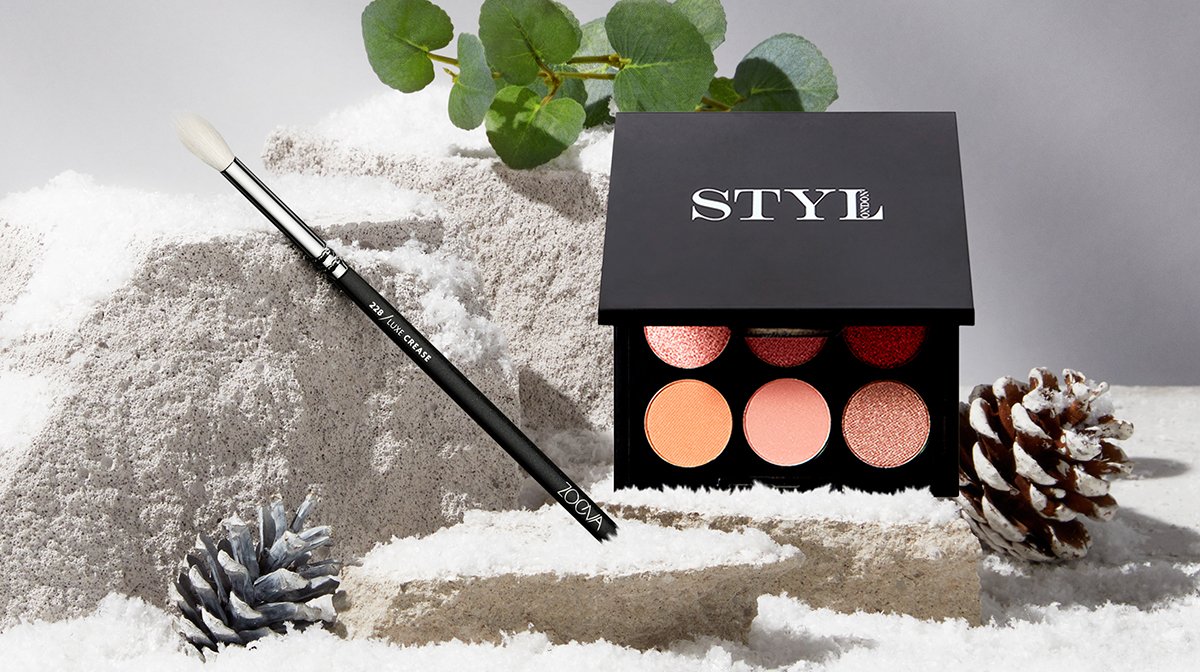 STYLondon

Eaton Square Eyeshadow Palette
This stunning nine colour palette is the perfect addition to your makeup bag! Offering an assortment of colours, this palette is ideal for all types of makeup looks – from daytime chic to evening glam. Whatever your look though, these super soft and easily blendable matte and shimmer shades will last all day long!
RRP £9.99* 
ZOEVA 228 Luxe Crease Brush
So, you've got your palette… Now you just need a brush! Add dimension to any look with the ZOEVA 228 Luxe Crease brush. This hero eye brush seamlessly blends loose and pressed eyeshadows, thanks to its soft and fluffy natural-synthetic hair blend and long, tapered shape. Handcrafted with love, this blending brush allows you to add definition and create flawless eye looks!
RRP £5.50*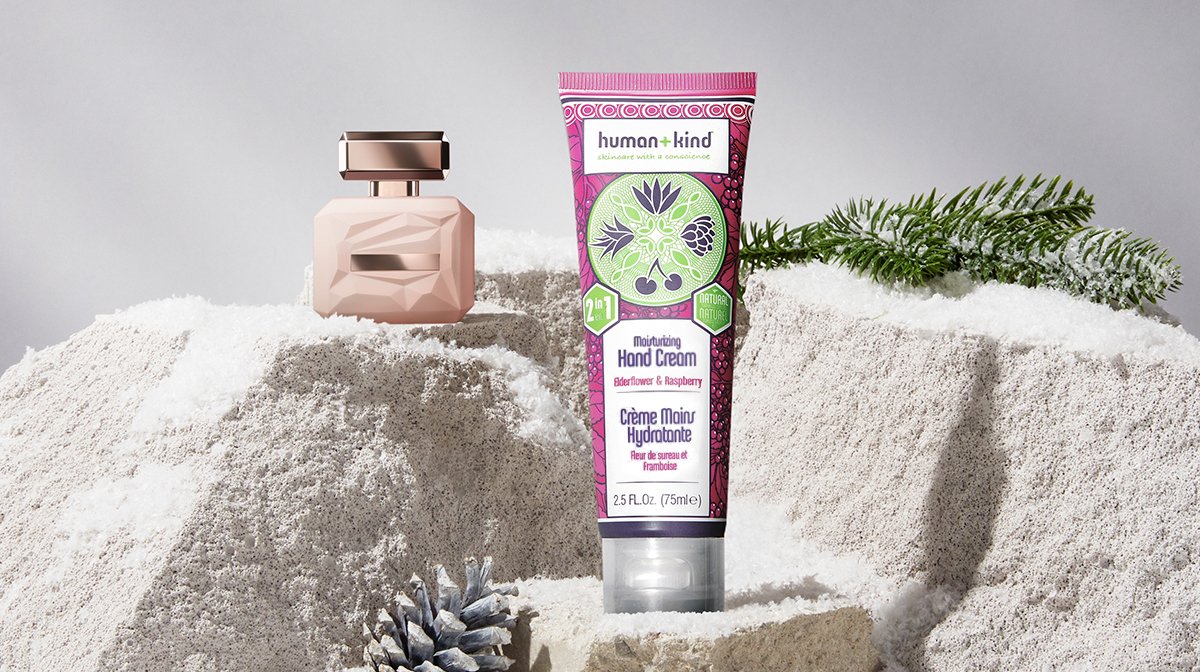 Jennifer Lopez ONE
Your new favourite Eau De Parfum. ONE is a feeling, an energy, a way of being that reflects harmony and brings peace. ONE opens with a bright burst of pink pepper and delicate florals. Jasmine and suede bring a soft elegance that envelops you in warmth and finally, notes of woods, moss and patchouli harmonise for a grounded scent. 
Deluxe mini 10ml worth £3.40. Full size 50ml RRP £32* 
Human + Kind Elderflower Hand Cream
This specially developed hand cream is rich in natural, moisturising ingredients that pamper and protect your hands. Formulated to leave dry hands feeling soft and nourished, whatever hard work your hands get up to, they're sure to always feel their best! 
RRP £12.80*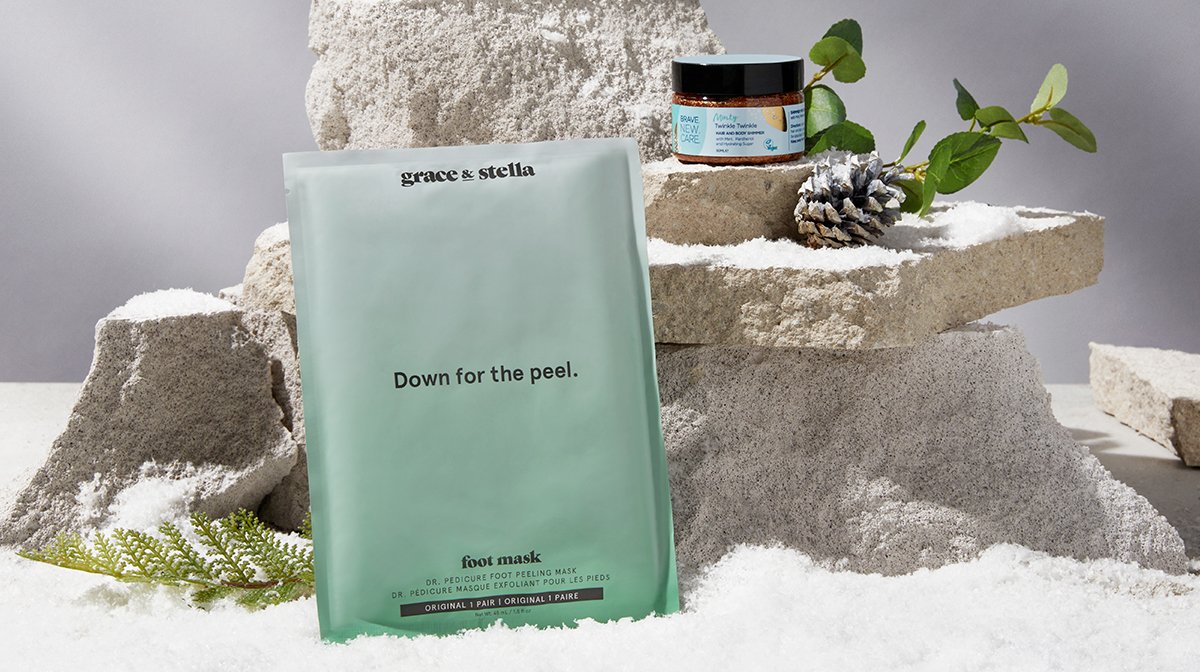 Grace & Stella

Dr.

Pedicure Foot Peeling Mask
Say goodbye to dead skin on dull feet! This innovative foot care product has been designed to completely shed dead skin right off your feet – and while it might not sound pretty, it's sure to provide some incredible results! Slip your feet into this pair of booties for an hour, then watch as your skin gradually begins to peel in over the course of the next couple of weeks!
RRP £18*
BRAVE.NEW.HAIR Minty Twinkle

Twinkle

Hair and Body Shimmer
Ever wondered what it would be like to glistening like gold? Now's your time to find out. This pot of shimmering oil was created to not only give you glittering glow, but to also moisturise, smooth and soften your body and hair.  Plus, it's entirely vegan and cruelty-free too – hello golden goddess!
Deluxe mini 50ml worth £5.10. Full size 250ml RRP £11.50*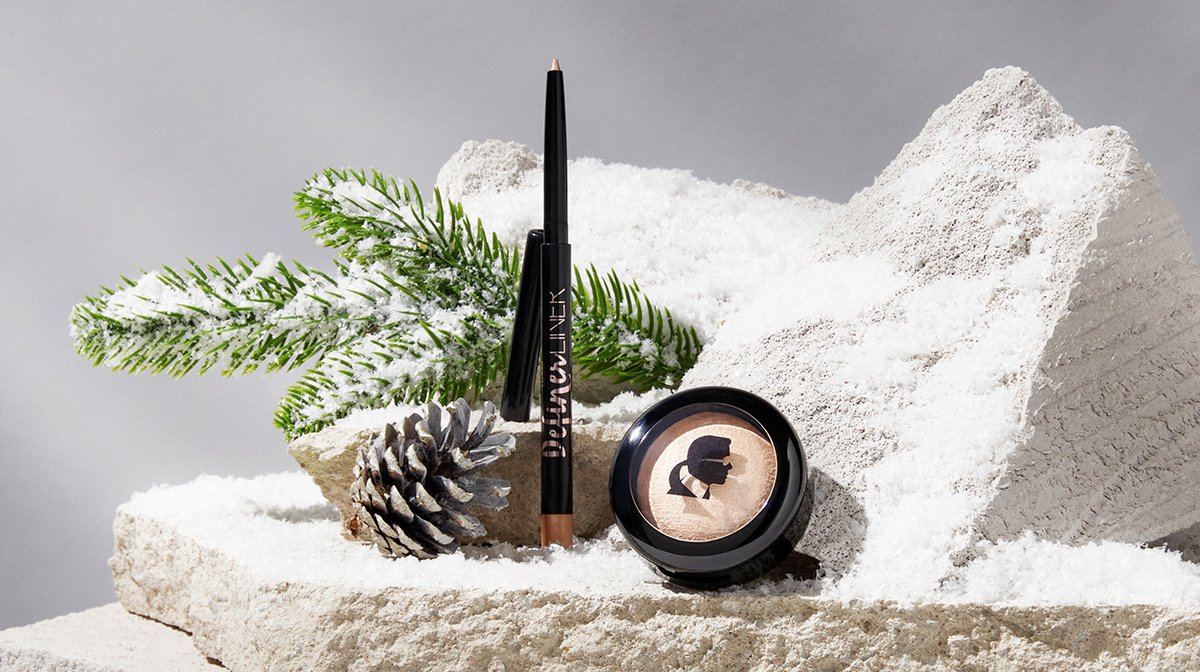 Ciate

London Gold Definer Liner
Line and define your eyes with Ciate London's ultra-fine precision liner – in a gorgeously golden shade! Featuring a built-in sharpener at its base, this liner will always have the perfect point – ensuring it's always sharp and ready to use!
RRP £18* 
ModelCo

Highlighting Shimmer Whip
Create an instant lit-from-within glow with this velvety soft illuminating and brightening liquid highlighter in a Champagne shade! Delivering a boost of radiance and luminosity to the skin, you're sure to love the results you'll get! Apply straight to bare skin, on top of your makeup base, or mixed in with your foundation for a naturally sunkissed shimmer.
RRP £14.99* 
*RRP relates to the full size product available for purchase as advised by the brand. Prices may vary due to exchange rates. All prices are correct at time of print. Please check all ingredients and read instructions before using any of these products.
Heat Winter Limited Edition: On Sale Date And Price!
The winter GLOSSYBOX x Heat Limited Edition goes on sale on Friday 8th November for only £35! As always, subscribers will be able to get theirs from 9am, whilst those who aren't yet a Glossy will be able to buy their box from 12pm. 
Subscribe To GLOSSYBOX
Sign up to GLOSSYBOX today! Not only will you get priority access to this Limited Edition (and all others!), you'll also start receiving our monthly boxes straight away. They each feature five of the best beauty products and are always delivered straight to your door!