Liquid metals, glitter and glistening embellishments are having a moment in the world of beauty and the autumn/winter 2016 shows provided us with a whole host of ways to adorn our face in a little grown-up glitz.
At Holly Fulton, shiny silver foil was made stylish thanks to the artistic hands of MAC's makeup squad, led by Sam Bryant. They applied silver leaf to the eyelid of models, in turn creating the perfect party peepers for this time of year.
So, with plenty of festivities ahead we thought we'd give it a go ourselves…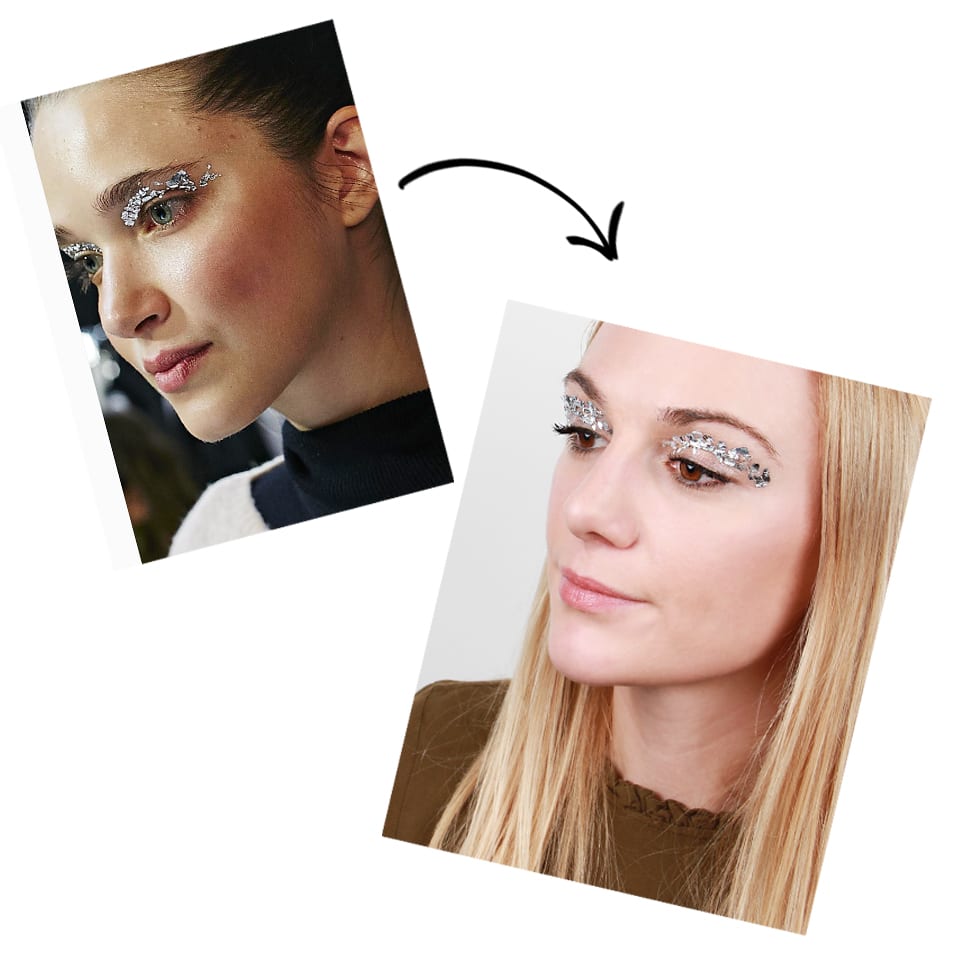 1. Apply either a multi-purpose balm like Vaseline or MAC Mixing Medium, £13, to the socket and crease of your eyelid.
2. Gently break up some silver leaf so it's in small pieces, and carefully dab it onto the crease of your eyelid, carrying it up to just below your eyebrow.
3. Apart from this, leave your eyes bare but add a contour to your cheeks. We used GOSH Copenhagen Contour'n Strobe Kit, £12.99, to add definition and warmth.
4. Finish by applying a pinky nude lipstick to your lips – we went for Clinique Chubby Stick Intense in Curviest Caramel, £17.50.