Love makeup? Love horoscopes? Us too! So, we've combined the two together to bring you some astrological fun!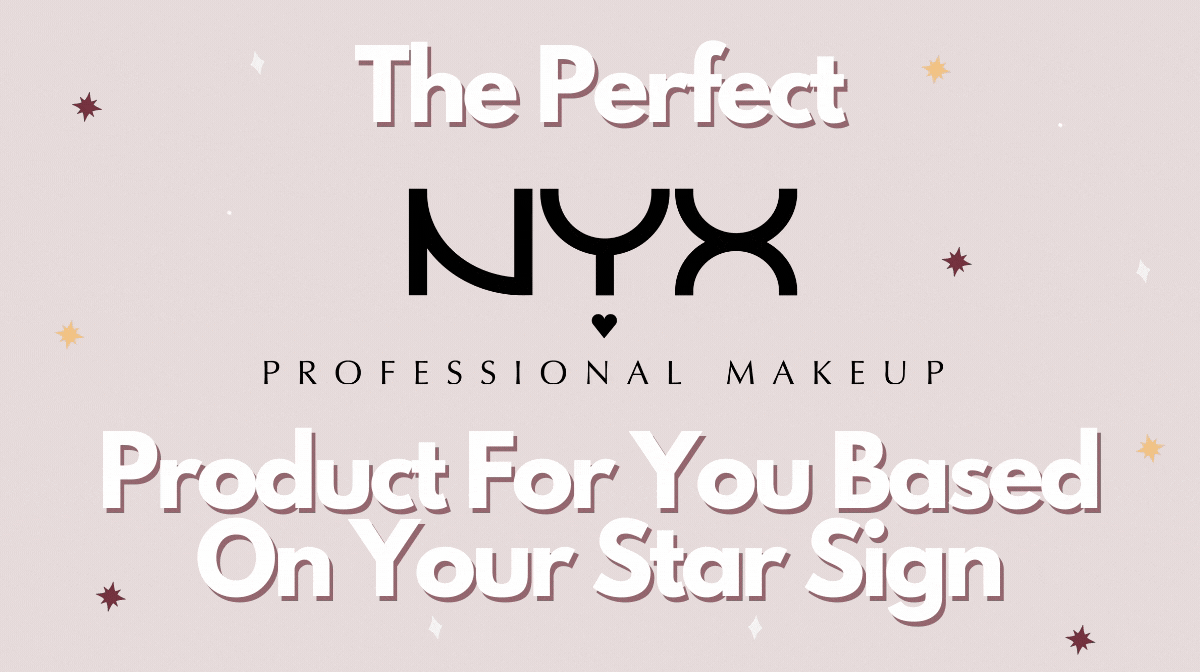 We've looked to the stars to find out what NYX Professional Makeup product is perfect for you, based upon your star sign! Whether you're an adventurous Sagittarius or a mischievous Gemini, we've found the ideal makeup product you should wear!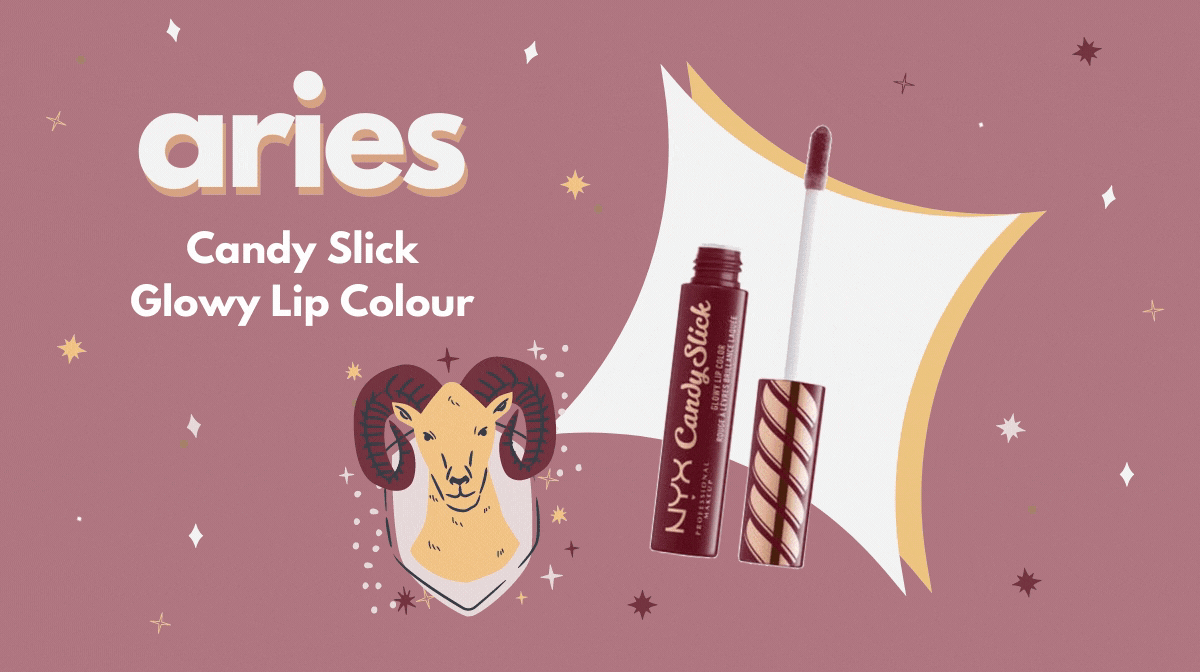 Aries
 – 
Candy Slick 
Glowy
 Lip Colour
With a love of all things elegant, an Aries adores a luscious lip look. And the NYX Professional Makeup Candy Slick Glowy Lip Gloss is perfect. A super-fluid, high-shine colour with a non-drying finish, this sweetly scented lip gloss glides on effortlessly to deliver full coverage colour for a picture-perfect pout!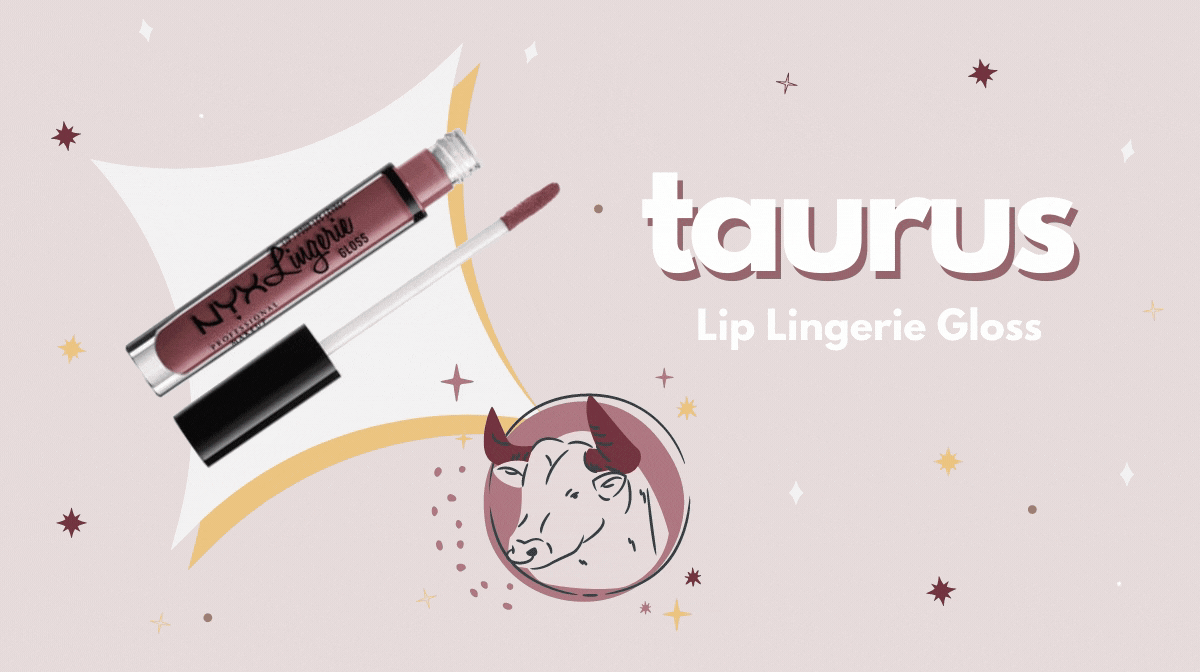 Taur
u
s
 – 
Lip Lingerie Gloss
A lover of all things romance, a Taurus' colour palette is rich and warm. Oh, and is always super glossy too. Which is why NYX's Lip Lingerie Gloss is ideal for their makeup bag. For gorgeous nude lips and knockout shine this go-to gloss is available in a range of neutral hues and glides on effortlessly to deliver high-shine colour that'll last from day to night.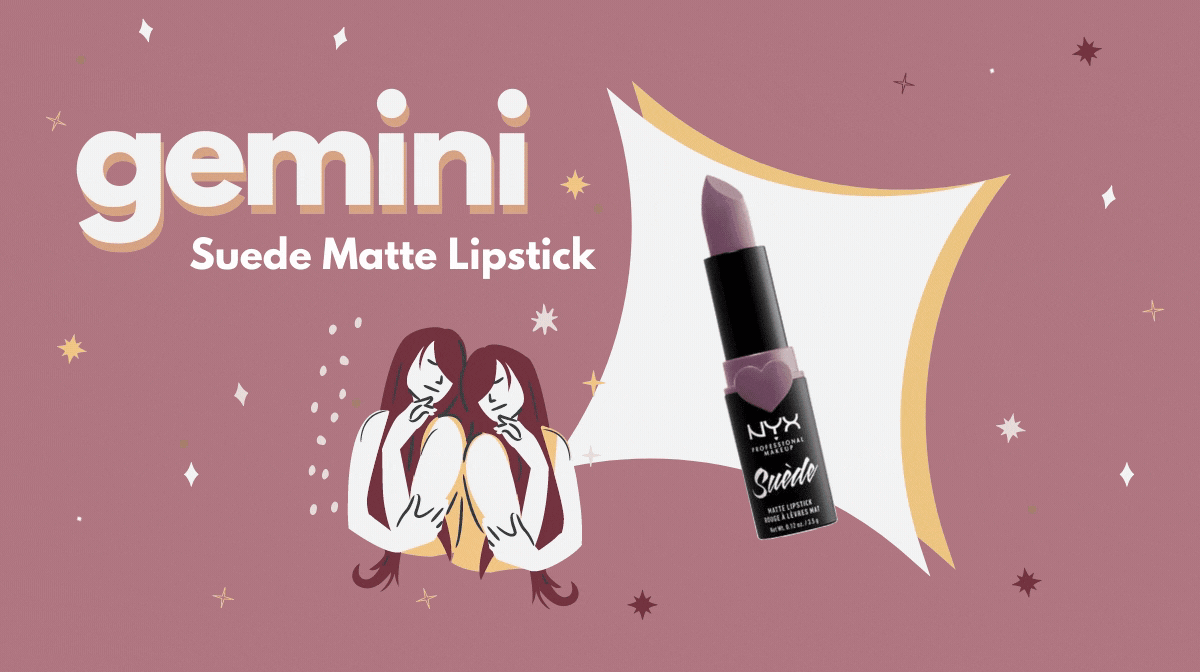 Gemini
 – 
Suede Matte Lipstick
Playful and curious, a Gemini loves changing up their look. And what easier way to do this than with lipstick. NYX's Suede Matte Lipstick to be precise! This star sign will adore swiping their pout with a pop of matte colour. In an array of gorgeous hues, this lipstick distributes intense colour evenly for lasting results. And, in an adorable heart-adorned case, it's perfect for touch-ups on the go as well!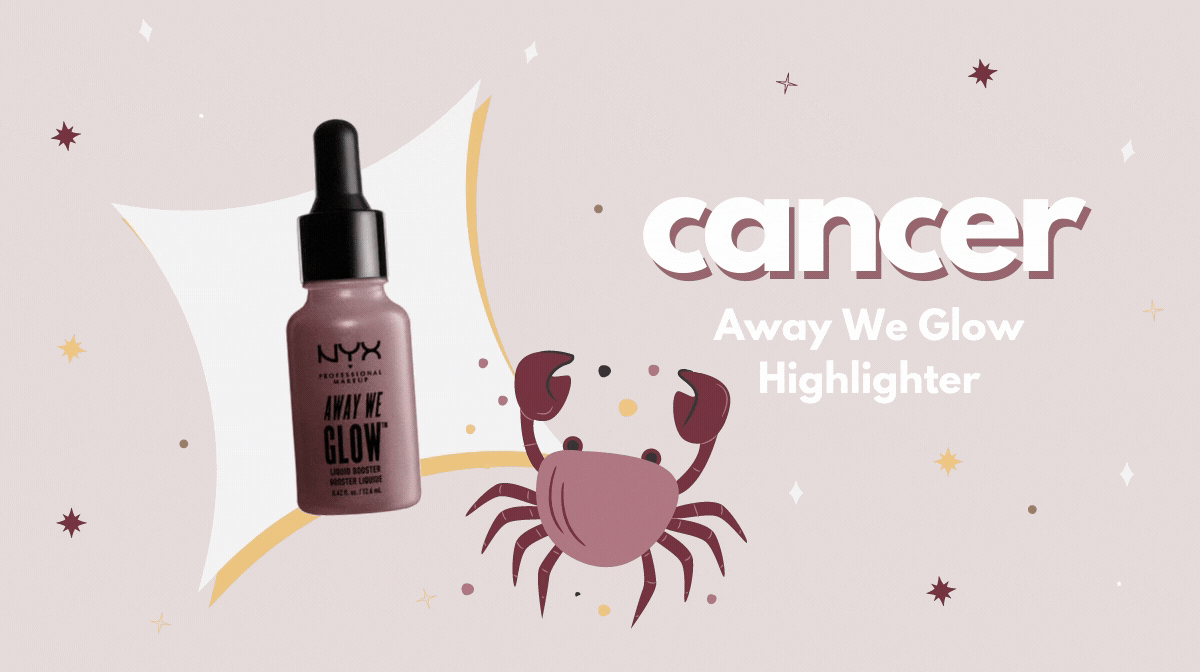 Cancer
 – 
Away We Glow Highlighter
Soft, subtly sparkly and natural, a Cancer is a sensitive soul, opting for makeup looks that are as calm as they are. And we couldn't think of a better way to gain the dewy glow they love than with the NYX Away We Glow Highlighter. Lightweight and silky, this highlighter creates a lit-from-within glow; with a multi-dimensional finish and strobe-like radiance.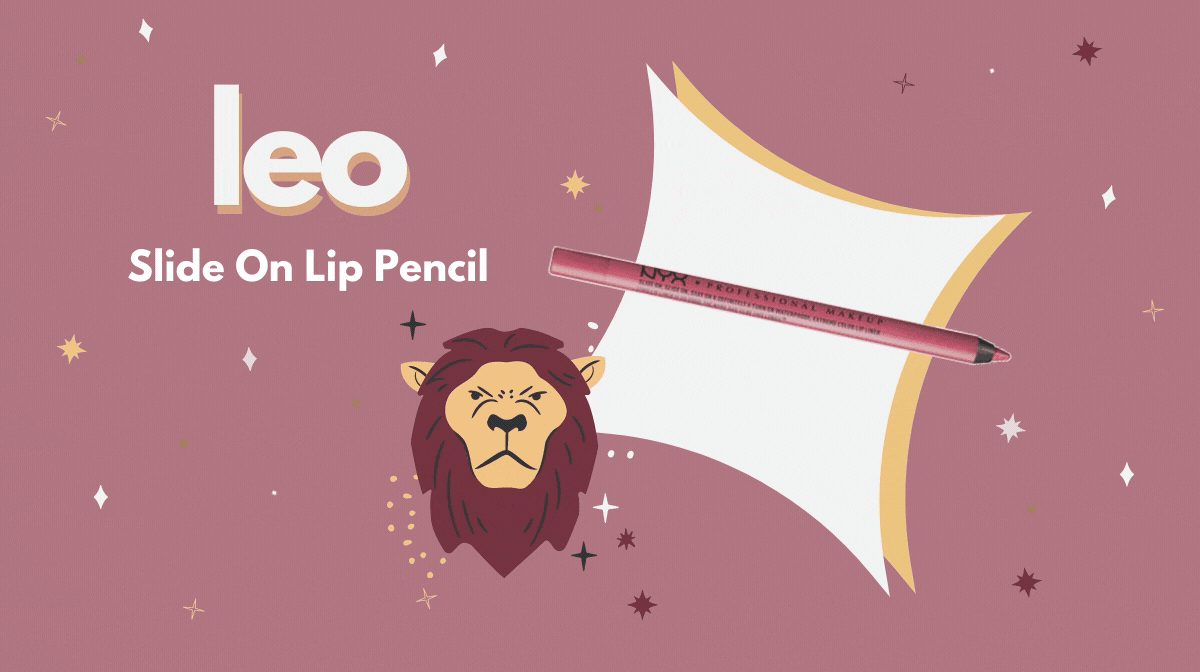 Leo
 – 
Slide 
On
 Lip Pencil
King of the jungle, a Leo is all about deep, rich colours that can create looks that are as loud as them. And one way to make a statement? A bold, lined lip! NYX's Slide On Lip Pencil is ideal for this, lining AND defining the pout with a highly pigmented, matte colour that's totally waterproof too!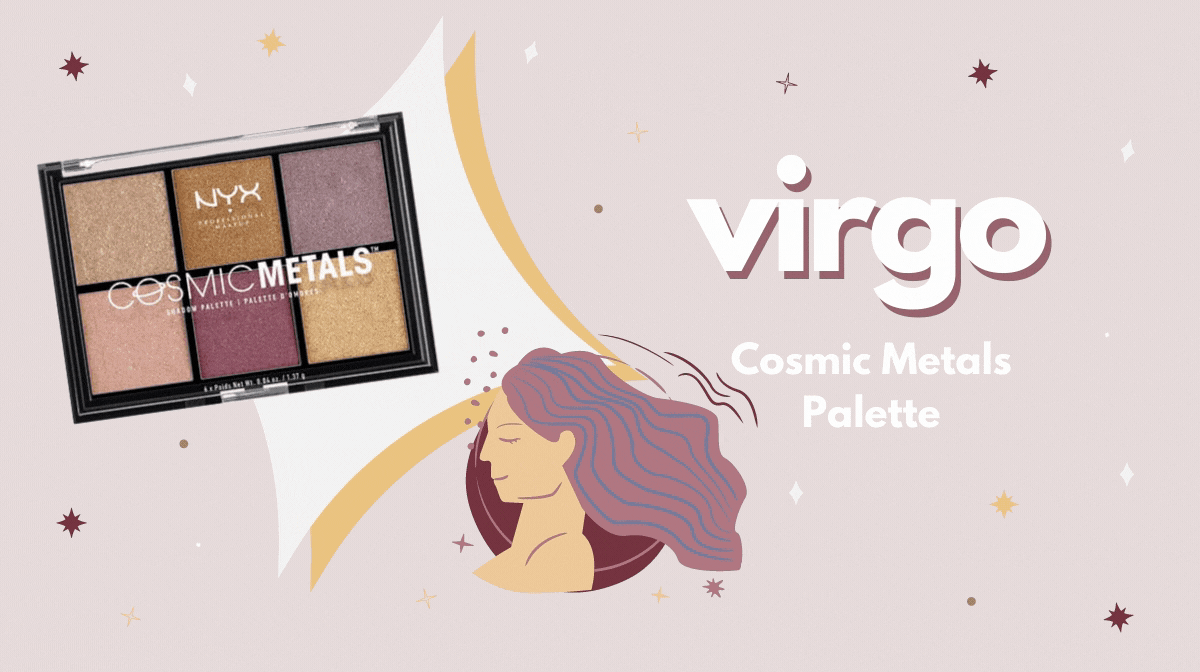 Virgo
 – 
Cosmic Metals Palette
Efficient and practical, a Virgo wants their makeup to be as simple, but still as pretty, as can be. Which is why they're sure to love this Cosmic Metal Shadow Palette from NYX. This convenient palette that houses six versatile, neutral hues in tones of gold, mauve and plum – meaning they work for a multitude of stunning looks.
Libra
 – 
Lip Primer
Ruled by Venus, the goddess of love, Libra's are fond of the beautiful and harmonious. And what would ensure your makeup is flawless in this exact way more than a primer! The NYX Lip Primer creates the perfect blank canvas for your lip look. This retractable lip pencil effortlessly sweeps on, to create an even base that ensures your lipstick, gloss or balm stays put without bleeding, smudging or transferring – we can't think of anything more beautiful than that!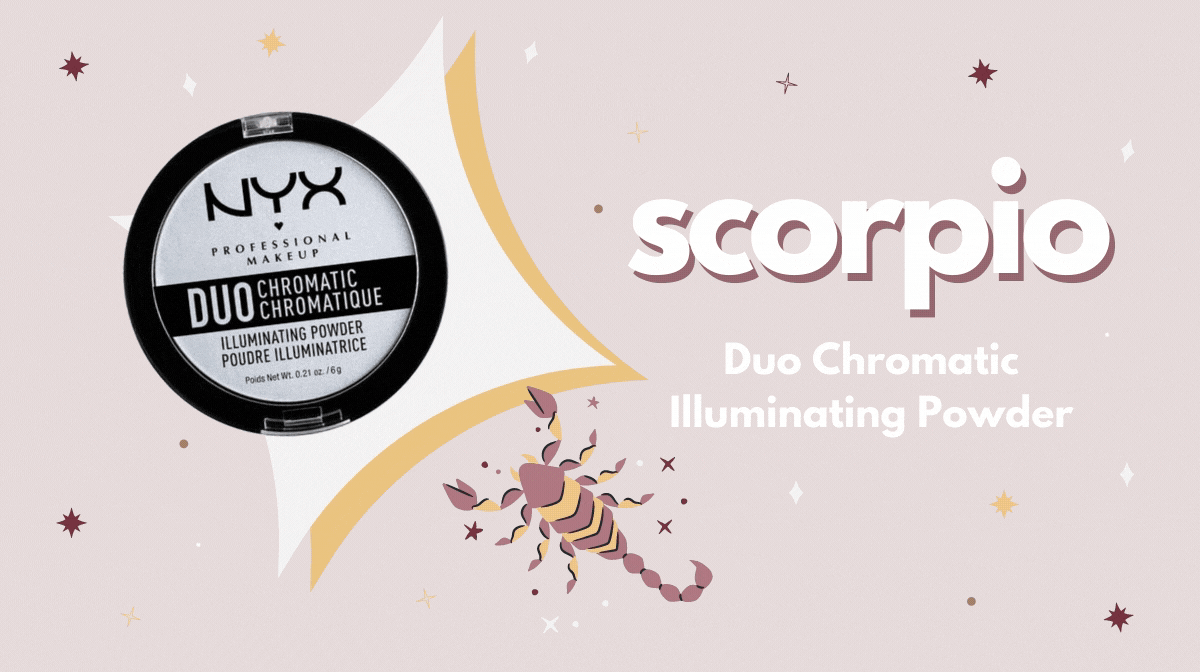 Scorpio
 – 
Duo Chromatic Illuminating Powder
A Scorpio is confident in what makeup looks work for them and are more than happy sticking with them. Why change what isn't broken after all! They've got morphing their makeup from day to night down to a tee, and a product like NYX's Duo Chromatic Illuminating Powder is a perfect addition. Available in five glowing shades, this silky powder blends like a dream for a fresh-faced look. Simply brush along the highest points of your face – your cheekbones, the bridge of the nose and Cupid's bow – to light up your features from every angle.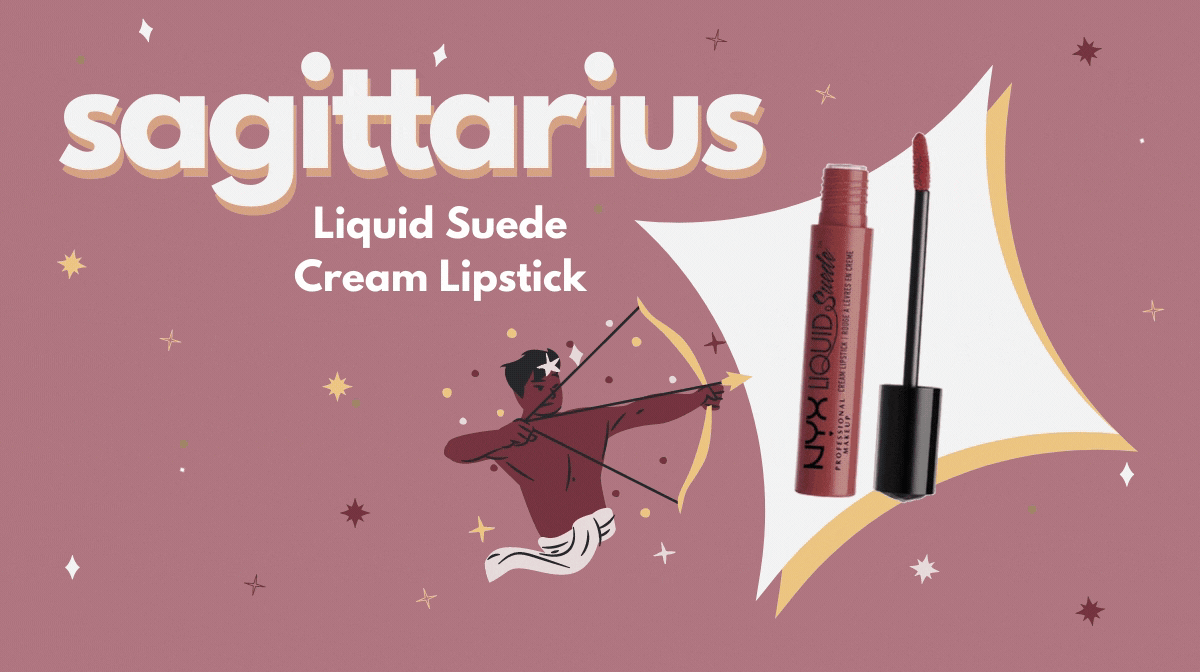 Sagittarius
 – 
Liquid Suede Cream Lipstick
Gravitating towards subdued colours, a Sagittarius' dream colour palette is made up of blush pinks, warm browns and small shimmers of gold. And this Liquid Suede Cream Lipstick from NYX offers just that and more! Delivering rich, opaque colour that leaves lips looking polished and perfected, this lipstick will add striking vibrancy to an everyday makeup look. Perfect for an adventurous Sag!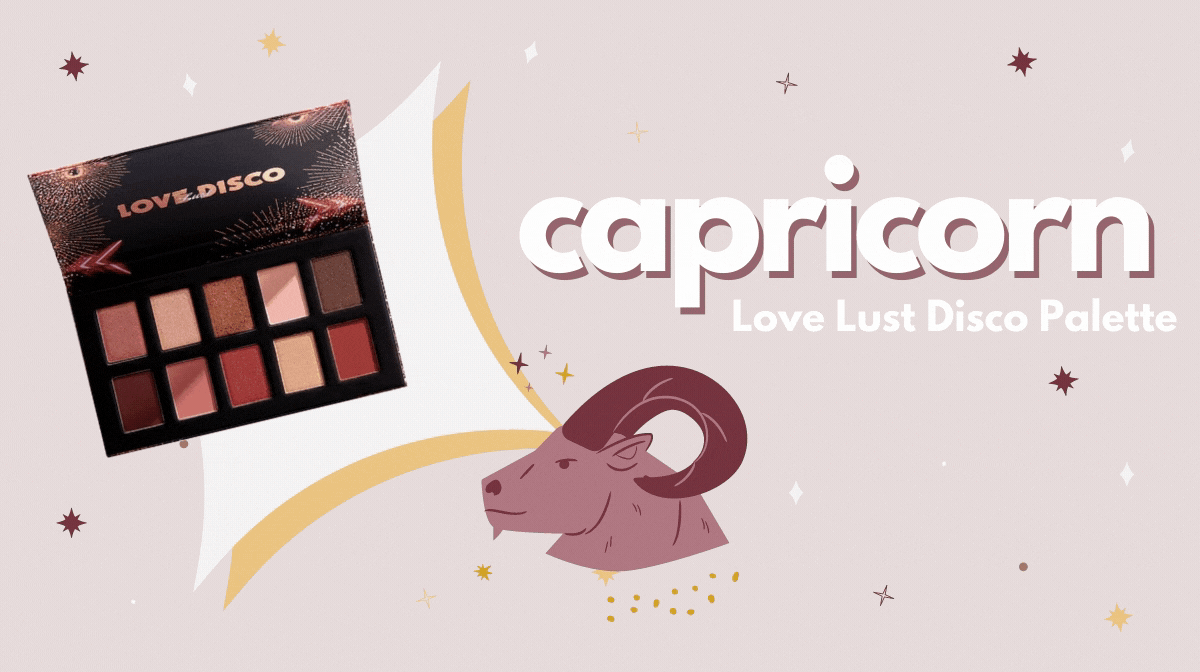 Capricorn
 – 
Love Lust Disco Palette
With a timeless sense of style, Capricorns will love the earthy, yet still highly glamorous tones – think browns and subtle golds – of this NYX Love Lust Disco Palette. Inspired by '70s glam, this palette includes 10 sultry shades of rose gold with matte, metallic and shimmering finishes. It has all a Capricorn could ever need, with neutral mattes for base colours, darker hues for the crease and shimmering shades of bronze for the final touches!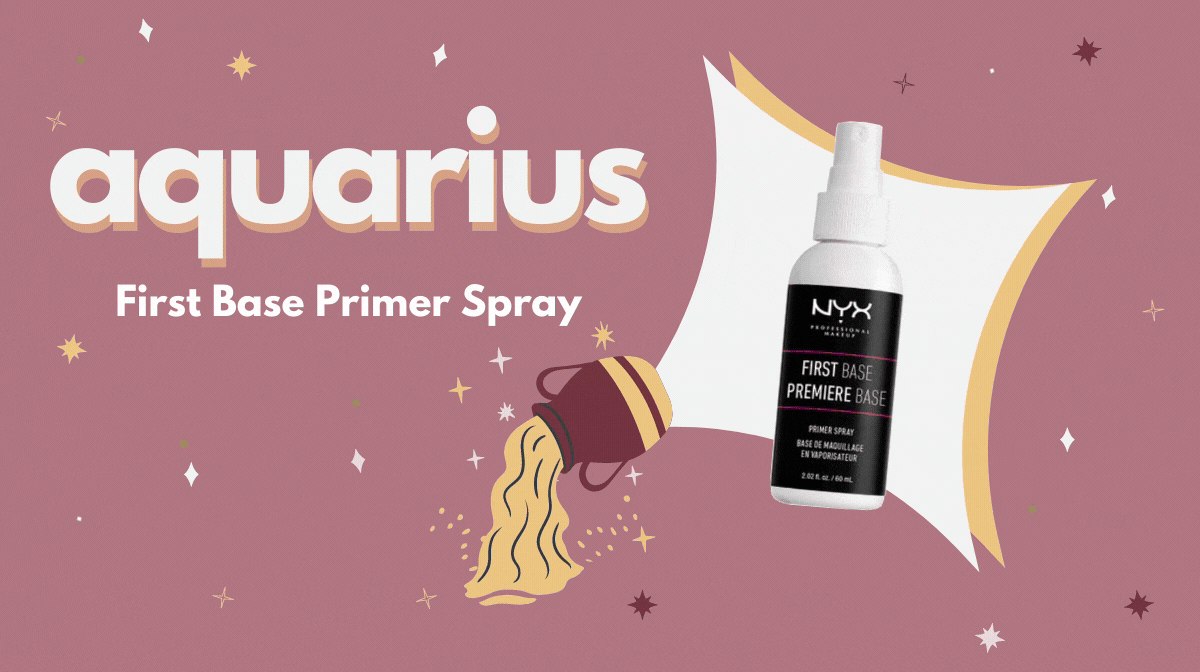 Aquarius
 – 
First Base Primer Spray
As the water–bearer, an Aquarius loves all things H2O related. Meaning this NYX First Base Primer Spray – which in just a couple of hydrating spritzes will prime and prepare your complexion for a full face of makeup – is sure to go down a treat! Skin-smoothing, this priming mist keeps the skin looking and feeling soft, supple, and refreshed!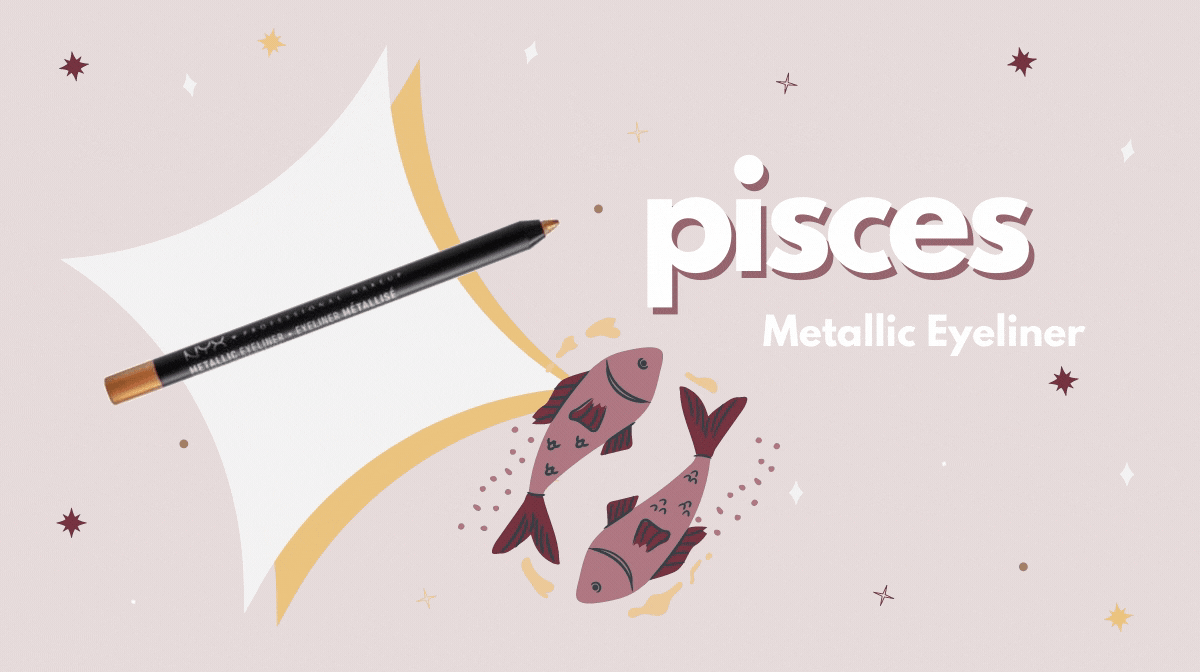 Pisces
 – 
Metallic Eyeliner
As a spiritual, whimsical and artistic sign, a Pisces lusts after soft fantasy-like looks. And this Metallic Eyeliner from NYX, in six dazzling shades from silver to metallic gold and copper, can really add that fairy tale magic to your makeup. Each pigment-rich liner slides on effortlessly, loading your lids with a mesmerising metallic-matte finish. 
What NYX Professional Makeup Product Did You Get?
As you know, we had a NYX Professional Makeup lucky dip in our March box! Which product did you get? Did you get one of these 12 or something else just as exciting? Share a picture of you and the look you've created with your lucky dip product for all to see on Instagram – and don't forget to tag @glossyboxuk too! 
Subscribe To GLOSSYBOX
If you like the idea of a beauty surprise every month and you're not already a Glossy, why not? Each month we'll send you five incredible products straight to your door – and you won't know what you're going to unbox until it arrives! There's also loads of other Glossy benefits too – like exclusive discounts on our Limited Editions and GLOSSYBOX Skincare range, as well as plenty more offers in the Glossy Lounge!