Monthly Beauty Subscription Boxes | Join Now | GLOSSYBOX
How GLOSSYBOX works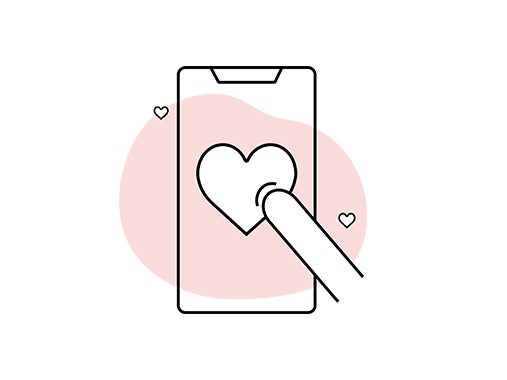 CHOOSE YOUR PLAN
Find the perfect plan for you, starting from just £10.83 a month. Pay upfront or spread the cost monthly.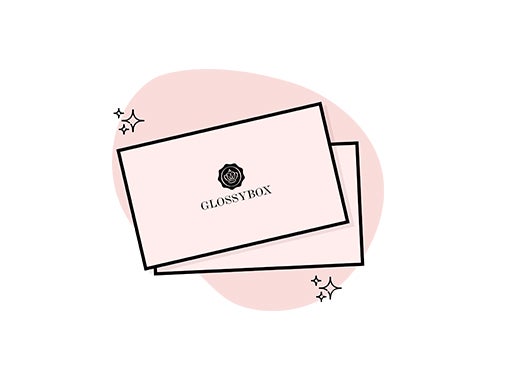 GET YOUR GLOSSYBOX
Five beauty products worth over £50 each month. Iconic brands and new discoveries. Delivered to you each month.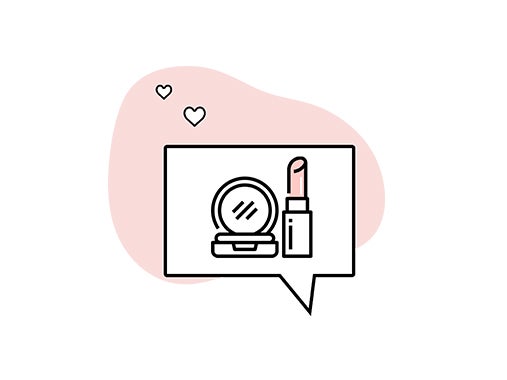 JOIN THE COMMUNITY
Collect & spend GLOSSYCredits and join 100,000s of GLOSSIES on social. We have competitions, LIVE Q&As, exclusive offers and much more.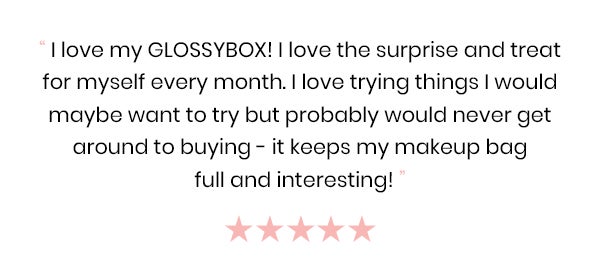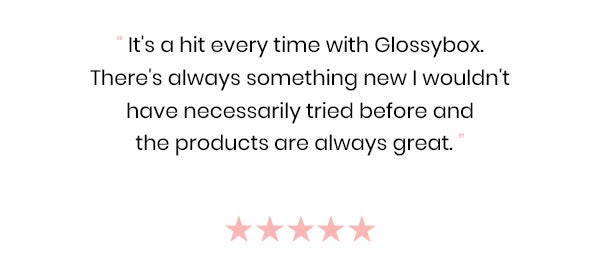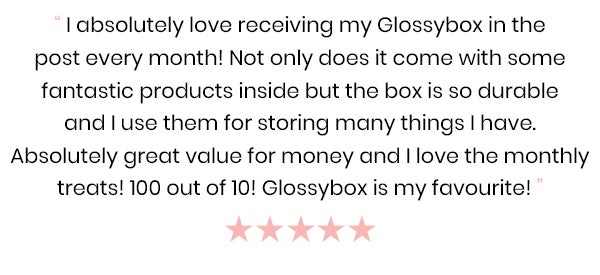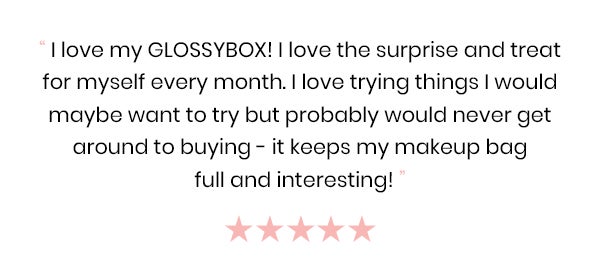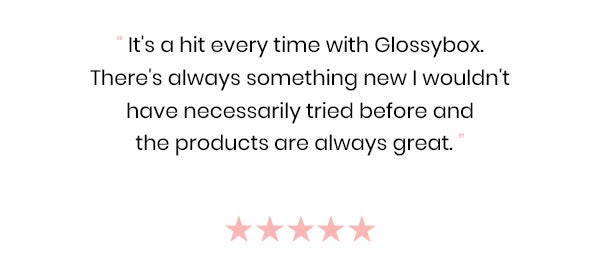 Benefits of being a subscriber
Subscription FAQs
GLOSSYBOX is a beauty discovery platform that engages beauty lovers across the world. Every month, we introduce you to five hand-picked global beauty products delivered straight to your doorstep through our beauty mystery boxes.You can start getting your beauty box by becoming a member to any of our subscription plans available. You can also shop the limited edition beauty boxes on a discounted price once you join the Glossies' community! Besides the amazing monthly beauty treats, here, at GLOSSYBOX, we provide you the latest beauty tricks and tips in our monthly beauty magazine and through our blog which is full of expert advice!
GLOSSYBOX is the perfect gift for your loved ones. Explore the beauty gifts page and choose which subscription you wish to purchase.
Gifts can be sent as a 3, 6 or 12-month plan and will be sent direct to your recipient via e-mail straight to their inbox within half an hour of the gift being purchased.
To redeem your gift, you will need to click on the e-mail that you received. You will then be taken to the basket page to complete your purchase.
If you received your gift voucher prior to the 23rd October, click on your gift e-mail that you received enter your 12-digit code to activate your gift. Please contact our Customer Service team for any more information on gift vouchers bought prior to the 23rd October.
Our GLOSSYBOX subscription plans offers flexibility across a wide variety of options provided to match your beauty needs.
You can opt for a one month subscription plan for the price of £13.50! This is the perfect package to try out the beauty brand for the newbies!
Once you love our beauty boxes, you can sign up to the GLOSSYBOX yearly subscription for only £10.83 per month. All our monthly bundles are worth £50 which makes this subscription excellent value!
For Pay Monthly subscription plans, payment for your first box will be taken straight away when you sign up. After this, payments are typically taken on or around the first of the month.
On the other hand, if you prefer not to pay for monthly beauty boxes, you can choose to pay up front for 3, 6 or 12 month plans! Your plan will automatically renew unless cancelled within the term deadline. You can opt out of this renewal service through contacting customer service to cancel by the 14th day of your final month.
If you want to change to a different subscription plan, you must opt out of your current plan and sign up again after the first of the following month in order to avoid duplicate boxes.
You can request to cancel GLOSSYBOX subscription through the GLOSSYBOX subscription section once you have logged into your GLOSSYBOX account. Please be aware if you are cancelling after the 14th, you will still receive next month's edition as your box has already been allocated. Your cancellation will be effective from the following month.
If you require further assistance cancelling your subscription plan, please contact our GLOSSYBOX customer service or by our GLOSSYBOX Live Chat.