If you haven't already heard Glossies, we've teamed up with the hi-tech innovative beauty brand Rodial to give you the gift of great skin! 
Our GLOSSYBOX X Rodial Limited Edition completely encapsulates the ultimate in skincare luxury, including five premium products, worth over £164, to bring you smooth, sculpted and hydrated skin. Even better, each product has been carefully selected from Rodial's best-selling Dragon's Blood range to provide you with a full skincare routine from moisturisers to masks and cleansers!  
This collab with one of the biggest beauty brands in the industry, will soon move from the shelves of Selfridges right to your fingertips. Keep reading on to find out the skincare marvels inside this GLOSSYBOX X Rodial Limited Edition Box… 
Dragon's Blood Eye Gel  
---
Refresh and hydrate puffy under eyes with this cooling eye gel. Packed with skin loving ingredients of dragon's blood, arnica, haloxyl and rose water, this rich gel will melt instantly into your skin to smooth and brighten your eye area.  Oh, and the packaging will add a unique twist to your routine! 
RRP: £64 
Dragon's Blood Hyaluronic Mask  
---
The perfect product to achieve a plumped complexion! This gentle lightweight formula containing a combination of hydrating actives, will boost moisture and nourish your skin, whilst the Squalene inclusion will help blur imperfections. Great for an instant refresh!  
RRP: £45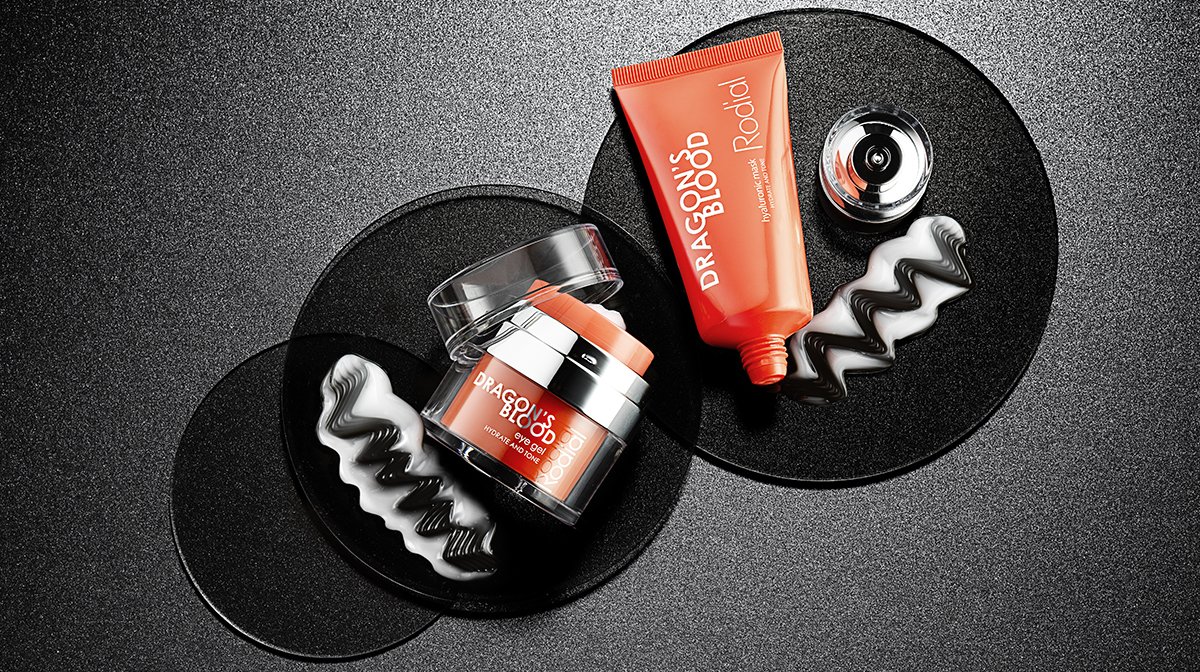 Dragon's Blood Sculpting Gel – *Best seller* 
---
The best-selling product in the Dragon's Blood Range! This revolutionary anti-aging gel will become your forever best friend! The unique dragon's blood complex will form a second skin-like film around your face to firm, lift facial contours, reduce redness and overall achieve a more youthful appearance!  
RRP: £27 
Dragon's Blood Cleansing Water  
---
Perfect for Glossies always on the go! Formulated with refreshing rose water and micellar oil, this product will gently remove makeup and impurities whilst the dragon blood, vitamin b3 and hyaluronic acid will hydrate, soothe and fuel your skin with energy! 
RRP: £19 
Dragon's Blood Jelly Eye Patches  
---
Instagram approved; these jelly eye patches will gently prep your skin for makeup! Containing a mixture of fruit extracts – apply these patches to rejuvenate and restore your under-eye area whilst the raspberry ketone inclusion will help maintain skin elasticity!  
Pop them in the fridge for a refreshing cooling effect!  
RRP: £9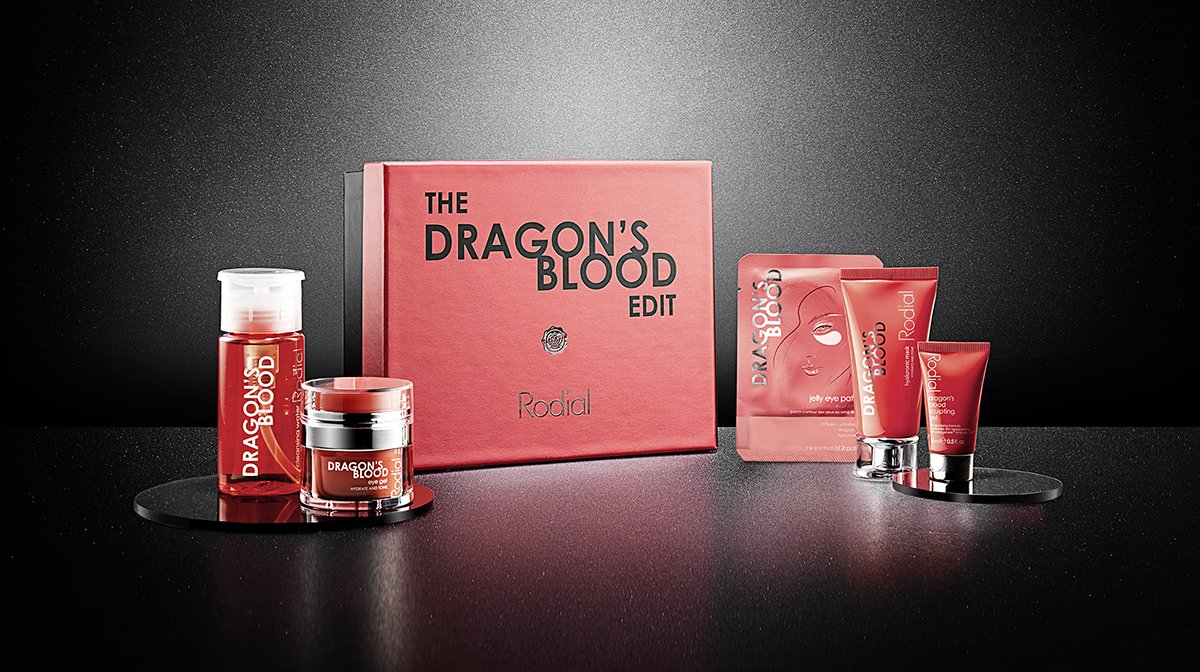 How To Purchase Your Rodial Limited Edition  
---
The GLOSSYBOX X Rodial Limited Edition goes on sale today – Thursday 9th February for subscribers, for just £40! Non-subscribers can get theirs tomorrow, Friday 10th February and for them it'll cost £50 – a bargain when the box is worth £164, filled with premium products! 
Subscribe To GLOSSYBOX! 
---
It's not too late to subscribe! Become a GLOSSYBOX subscriber today to get priority access to this Limited Edition and your £10 subscriber discount! Our Limited Editions always sell out fast, so act fast!  But, as a subscriber, you'll get the chance to purchase first!