If you're anything like me Glossies, your skincare routine is your favourite self care ritual!
Our skin has to put up with a lot! Now more than ever! With the weather warming up to the repeat application and removal of makeup. Our face has to deal with it all.
The most important product you need this summer is the best, and right moisturiser for your skin. We know that finding the perfect moisturiser seems like a mission – with the amount of options on the market. So here's how to get gorgeous skin with moisturiser and everything you need to know!
What is Moisturiser?
---
In simple terms glossies – a moisturiser is an important product that helps restore and maintain your skin's moisture. This can come in the form of a cream or lotion.
Why is Moisturiser Important?
---
Everyone regardless of skin type, needs to use a moisturiser – to keep your skin hydrated. (Yes, even you oily skinned glossies too!) Hydrated skin means your skin will always best at it's best. It will flush away toxins, send nutrients to skin cells, stop premature wrinkles and be less irritated by germs (less acne!!)
How Much Moisturiser Should I Use?
---
You're reading this glossies thinking, is she serious? But glossies, you'll be shocked to learn most people are using too much moisturiser! Of course it means over time you'll be spending more money on refills but also overdoing your lotions/creams can lead to breakouts, over shiny complexions and a heavy feeling on your skin – making your makeup application harder.
So next time you apply your moisturiser – go for a £1 piece amount of cream and make sure you apply lotion onto your neck too!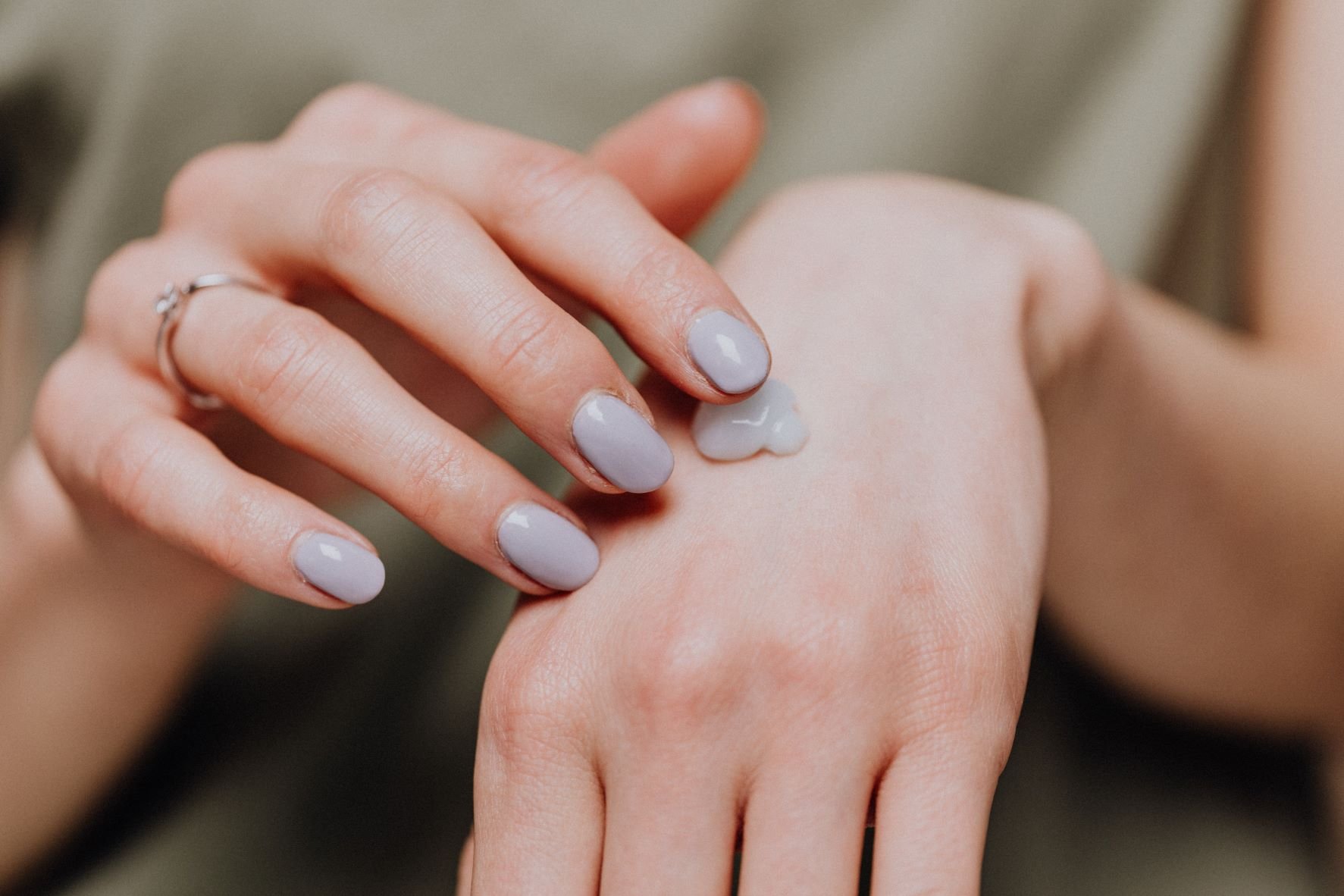 When Should I Use Moisturiser?
---
Glossies, a moisturiser should always be used twice a day, morning and night and be the last step of both routines – so it can lock in all moisture and ingredients. (Don't skip this step – always moisturise).
Your morning moisturiser should be different than your evening choice. This is because you need your moisturiser for different reasons at different times of your day.
Daytime – You need a light moisturiser to go under make up. Preferably a moisturiser with SPF in – we all know you should never leave the house without applying SPF – to protect the skin from damaging UV rays – so why not combine this with your moisturiser! This then ensures you cover your whole face with SPF!
Glossy Approved Moisturiser You Need To Try
---
CeraVe Facial Moisturising Lotion SPF 25 
This lightweight, protecting face cream restores and strengthens your natural skin's barrier – so no moisturise loss. Defending you against damaging UV rays, as well as soothing and calming irritated skin. I use this every morning…It sits well under makeup and absorbs so quickly into the skin.
Night-time – You need a heavier moisturiser as this will be applied before you go to bed and will work overnight, to deliver lasting moisture. Night creams are usually infused with retinol, exfoliating acids or peptides – to help with signs of ageing and maintain your skins moisture so you don't wake up with super dry skin!
This extremely hydrates and moisturises overnight. You wake up feeling super smooth, soft and supple! No added fragrances so perfect for our sensitive skin glossies too! I've been using this for the last few weeks…A little goes along way so make sure you don't overdo your application. After just a few applications you'll start to see a different in your complexion! Less blemishes, bouncier and healthier skin!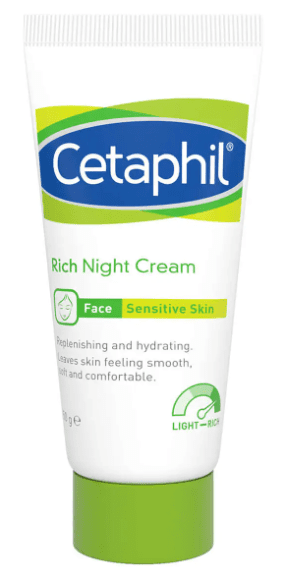 Can Moisturiser Go Out Of Date?
---
Glossies, stop what you're doing and go and grab your favourite skincare and beauty products. Look carefully at the back and you'll find a small symbol of an open jar with a number and an "M" – the Period After Opening (PAO) symbol. The number by the 'M' (months) indicates how many months after the day you open your fave product will expire. So don't go opening up too many products at the same time, you don't want to go wasting products.
Most moisturisers have a shelf life between 6 months to a year. So if you can't remember how long it's been since you opened your moisturiser…it was probably a long time ago. Glossies…It's time for a new one!
Using expired products can be harmful to your skin. Expired skincare can house bacteria that can cause blemishes, acne and even rashes.
Want to know more about your other favourite beauty products expiry dates? Take a look at our Beauty Editors guide to How Long Do Makeup Products Last? 
The Best Moisturiser For Different Skin Type
---
Oily Skin
Revolution Skincare Salicylic Acid and Zinc PCA Purifying Water Gel Cream 
To tackle oily skin without completely drying it out, you want to look for ingredients like Salicylic Acid and Zinc. This refreshing skincare fave of mine gives you both! On application this moisturiser exfoliates, right down to your pores (where the oil comes from) and reduces oiliness while hydrating. The mix of ingredients work to fight breakouts and prevent congestion. Skin feels quenched, plumped and recharged after every use!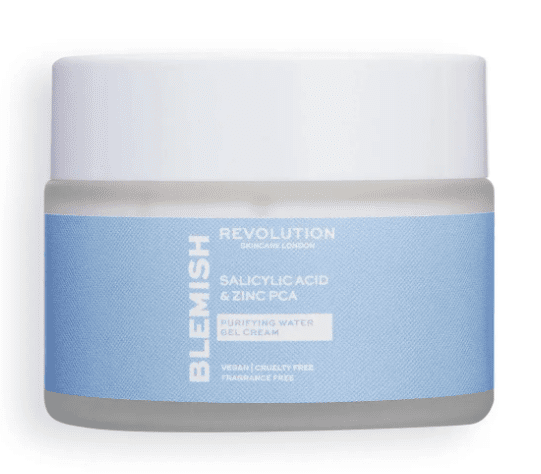 Sensitive Skin
Sukin Sensitive Facial Moisturiser 
This specially formulated moisturiser for sensitive skin is your new holy grail! This is super lightweight (perfect for a summers day or under makeup) and gentle on the skin. Infused with shea butter (perfect for smoothing skin), aloe vera – the best soothing aid there is and nourishing jojoba oils. On application this rich moisturiser absorbs quickly and soothes and calms your complexion to perfection! Your face will be hydrated as well as feeling silky soft!

Dry Skin 
CeraVe – everyone's favourite skincare go to. This lightweight, non-greasy formula hydrates your face, while helping restore and strengthen your skins natural barrier. Preventing extreme dryness by using three essential ceramides to give you up to 24 hours of hydration! Of course a moisturiser for dry skin could not be complete without our favourite ingredient…you guessed it, Hyaluronic Acid – to drench your skin with hydration! This lotion leaves your face feeling supple and plumped!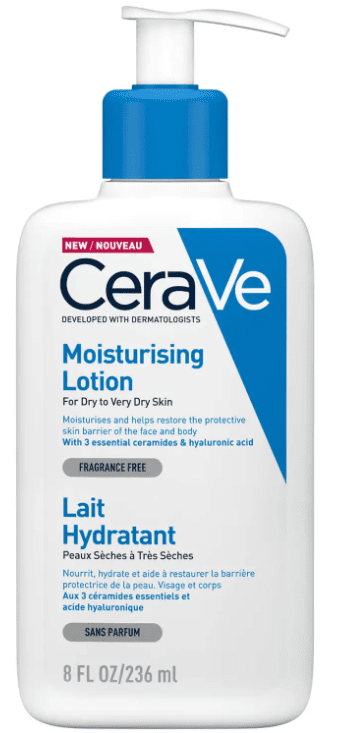 Subscribe to GLOSSYBOX
---
You can buy the best moisturiser for you using your well-earned Glossy Credit which you can earn by referring your friends to GLOSSYBOX, reviewing products and filling out our surveys. 
Want to start earning Glossy Credit (and get your hands on our legendary monthly boxes and lots of other benefits too!)?  Subscribe to GLOSSYBOX today!