Our January 'Mindful Mornings' GLOSSYBOX is the perfect addition to your 'new year, new positive habits' mentality. Because we all know we do and feel better when we take things a little slower… 
This month's edit ensures your mornings are a little more mindful and provides all you need to slow down your morning beauty routine (we've already shared loads about our January theme in our 'Mindful Mornings' Story Behind The Box blog)…
And this, of course, includes our first sneak peek from Nails.INC.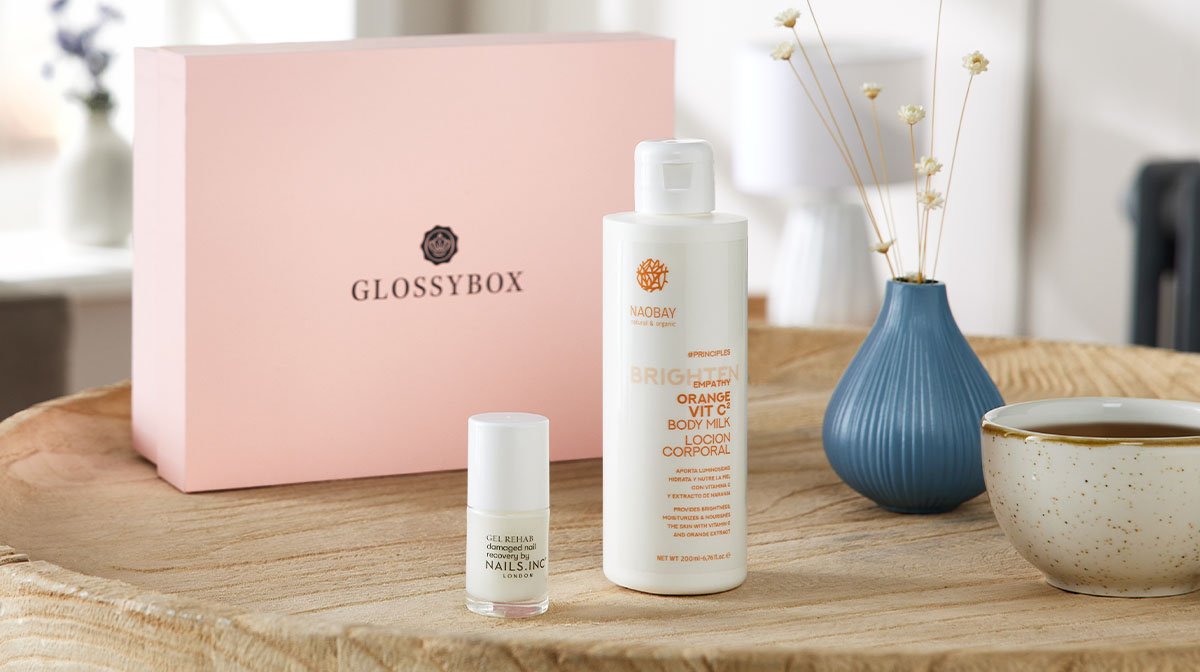 Treat Your Nails To A Little TLC…
Alongside four other beauty buys guaranteed to brighten your dreary January days, Nails.INC's Gel Rehab Strengthening Nail Treatment is a miracle 10-in-1 essential your nails are going to love!  
Both a nail treatment and a base coat for your mani, this polish (which is worth £11!) works intensely to repair dry, damaged nails in just 30 minutes – which is ideal for mornings when things are a little more rushed too. 
With a powerful formula that contains superfood ingredients such as keratin-rich spinach, seaweed extract and kale, it's sure to strengthen, regenerate and hydrate nails, preventing further breakage. 
How To Use This Nails.INC Treatment
Like we mentioned above, the Nails.INC Gel Rehab Strengthening Nail Treatment can be used as both an intense treatment and a base coat. 
Whichever way you're applying it, make sure your nails are clean and dry before you begin.  
As a treatment: 

Apply two coats of this polish to bare nails, twice weekly.

 

As a base coat: 

Add into your usual manicure routine in place of your normal go-to base coat.
Want more tips on how to perfect your manicure? Follow our step-by-step guide below!
How To Craft The Perfect Manicure
Completely the perfect manicure is super simple to do. Just read through the following steps and your nails will be looking their very best in no time at all! 
Clean your nails – You don't want to start your nail pampering with polish already on. So, begin by removing any colour or treatments already on your nails to give you a clean base.
File and buff – Now you'll want to get your nails in their desired shape and buff them so they look shiny and healthy! A nail file and buffing block duo will be perfect for this task.
Care for your cuticles – Clipping back your cuticles will ensure your nails look longer and more stunning once your manicure is complete.
Apply a base coat – This is where your new Nails.INC Gel Rehab Strengthening Nail Treatment comes in. Apply a thin coat to all nails and let dry thoroughly before moving on to applying any coloured polishes. Why? Not only will this polish strengthen, but it'll also prevent any colour from staining your nails!
Apply your coats of colour – Your chosen colour and how pigmented the colour is will be the deciding factor in how many coats you need to apply. Just make sure each is fully dry before adding another on top!
Finish with a top coat – A clear top coat will lock in your colour and seal off the edges of your nails. This means your mani will last even longer!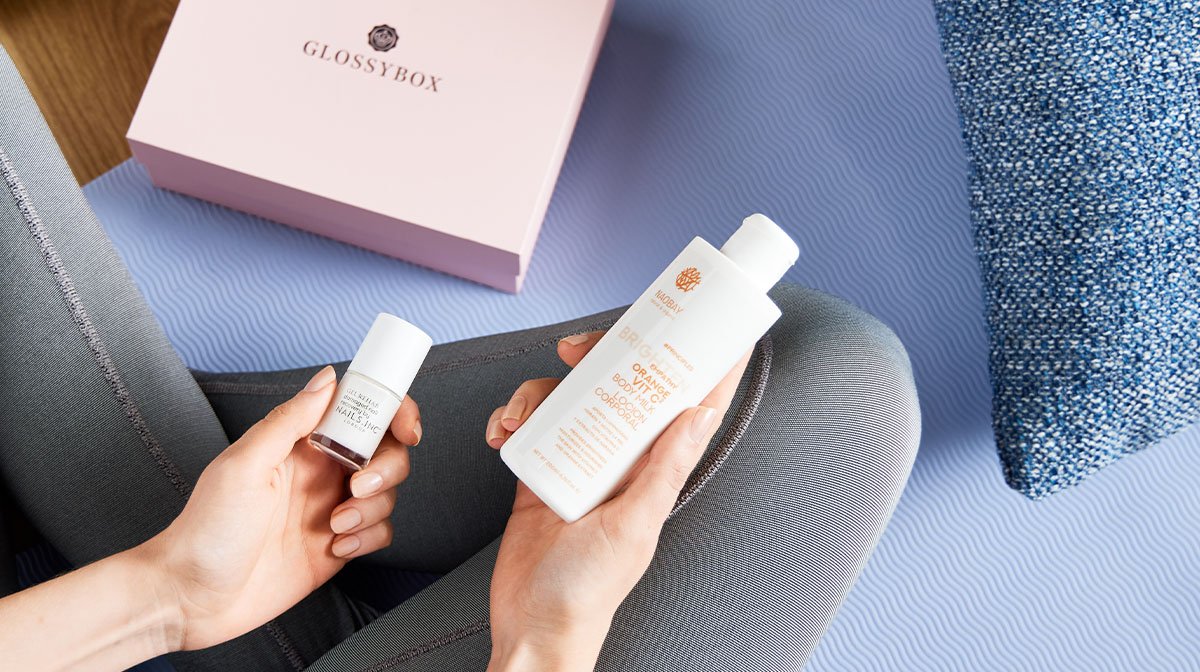 Another January Sneak Peek!
As mentioned in our 'Mindful Mornings' Story Behind The Box blog, our second sneak peek is the indulgent Vit C Body Milk from Naobay!
We won't ruin the surprise by saying too much about this incredible moisturising cream just yet but, if you're eager to learn more, you should most definitely read our second sneak peek January blog immediately!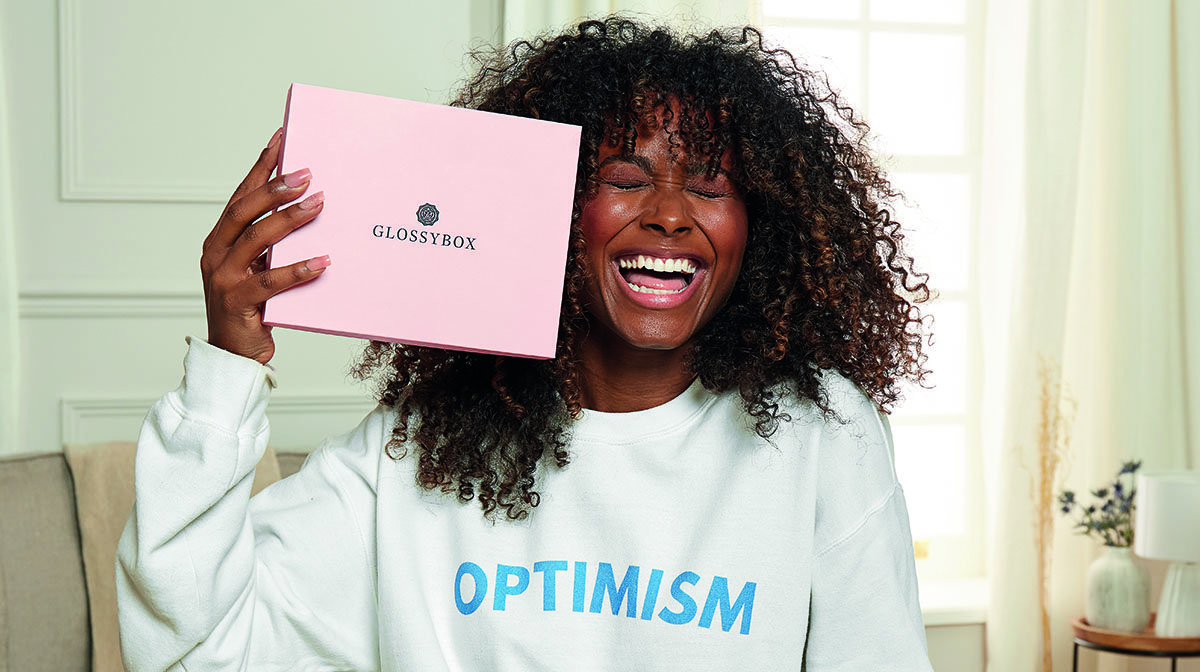 Subscribe Now!
Grab your very own 'Mindful Mornings' GLOSSYBOX right now, including our first sneak peek product from Nails.INC by subscribing to become a Glossy today! 
As a part of the Glossy squad, you'll also get plenty of other benefits too. Glossy Credit, access to the Glossy Lounge and discounts on our Limited Editions and the GLOSSYBOX Skincare range… there's so much to take advantage of!  
Don't forget, as an avid blog reader, if you become a Glossy today you can get your first box for only £11, including delivery! Just use code 'GLOSSYBLOG' at checkout!