With winter (almost) over and warmer temps on the horizon, it's time to turn our attention to how we'll be wearing our makeup, styling our locks and painting our talons this spring and summer – so our Beauty Editor hopped back into the GLOSSYBOX beauty booth to try out some of the trends from the shows. latest beauty trends
Plaits, braids, bunches and twists were spotted time and time again backstage, from the Marni show in Milan to Chanel's extravaganza in Paris. The thought of rocking bunches may raise warning signals of playground styles in years gone by, but trust us when we say this is a grown up take on the 'do and one we'll all want to be sporting in the balmy days that await us.
At Giles, the Label M hair team fused the plaits and pigtails together, by styling the hair of its stellar model line up into textured braided bunches. Here's how we got on when we tried it out ourselves. Don't forget to let us know what you think!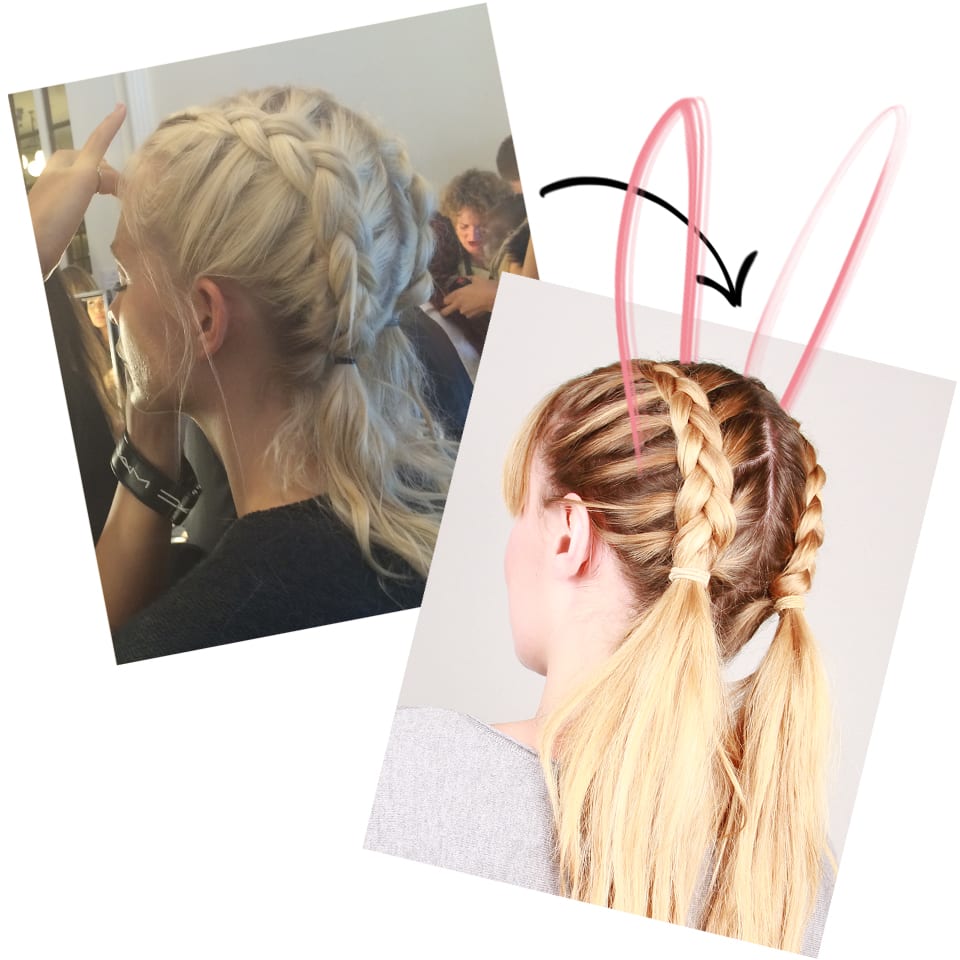 Want to try it on yourself? Here's how…
1. Using a tailbomb brush, part your hair at the back of your head into two separate sections.
2. Plait both sections into a reverse french plait. To do this, divide each section into three equal parts and start braiding – but cross the strands under the middle piece of hair instead of over. Begin grabbing and adding other small sections of hair every time you cross a piece under the middle strand.
3. Take the plait down to the nape of the neck and then fasten with a hair tie.
4. Spritz texturising spray in the loose ends, to create messy bunches. We used Toni & Guy Casual Sea Salt Texturising Spray, £7.49 at Superdrug.