Pausing for a moment to practise a little self-care can have a hugely positive effect on each and every one of us…
Which is why we've teamed up with Yours, to bring you the Yours Serenity Limited Edition this November.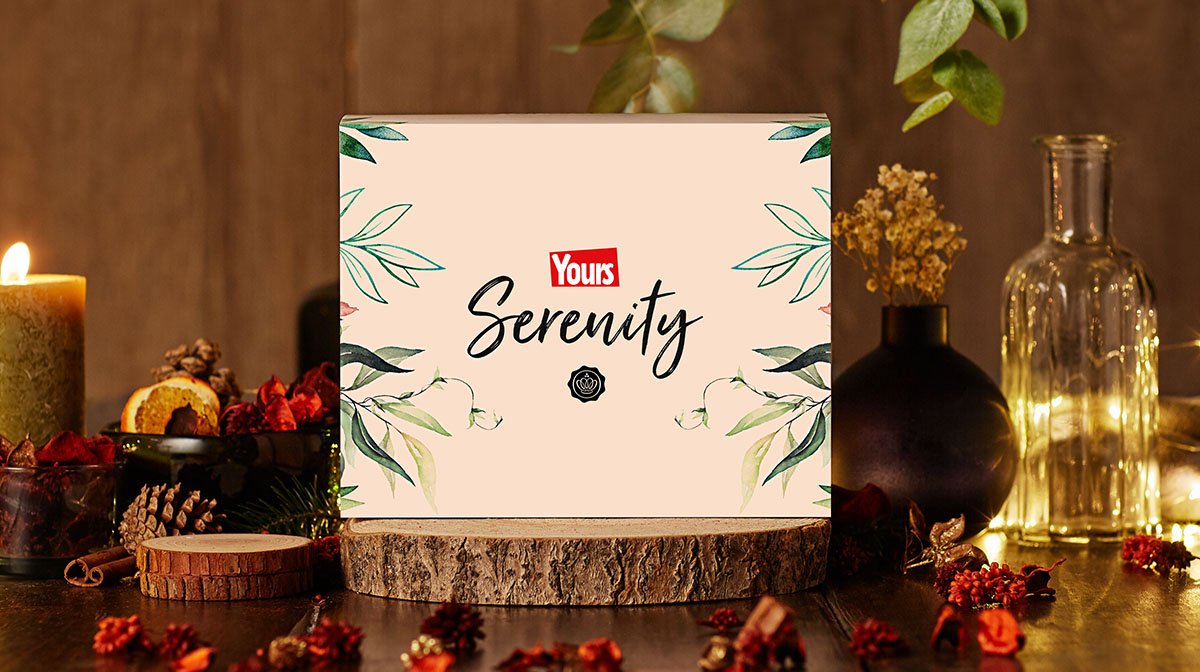 It's no surprise that many of us often forget to take time to look after ourselves, but this edit features all you could need to indulge in some well-deserved me-time. Worth over £140, this selection of 10 comforting skin and body care products has been curated to help you relax and unwind. 
During the busiest time of year, this Limited Edition is the perfect gift for both yourself and a loved one!
What's Inside Our GLOSSYBOX x Yours Serenity Limited Edition?
Want a full reveal of everything inside our latest Yours Limited Edition? Keep reading…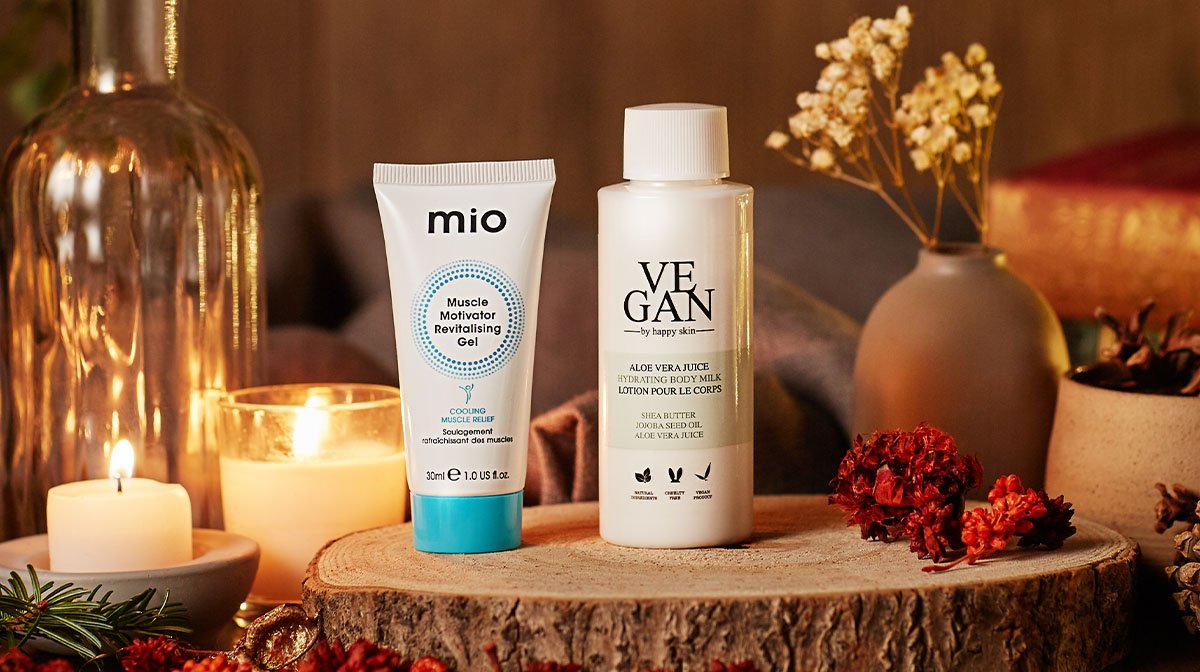 Mio Muscle Motivator Revitalising Gel
An SOS for hardworking bodies! Cool and soothe your skin with this revitalising gel from Mio. Supercharged with plant-based actives, seaweed extract and menthol to provide an instant cooling sensation, this hydrating gel will relieve tired muscles and keep your skin feeling refreshed and hydrated!  
Deluxe mini 30ml worth £6, full size 125ml RRP £26* 
Vegan By Happy Skin Aloe Vera Juice Hydrating Body Milk
If your skin is feeling a little under the weather, we seriously recommend this super hydrating body milk. Leaving your skin feeling soft and silky, this bathroom cupboard essential is natural, vegan and cruelty-free. Its fresh, rejuvenating scent will also be a much-welcome addition to your body care routine. 
RRP £34.99*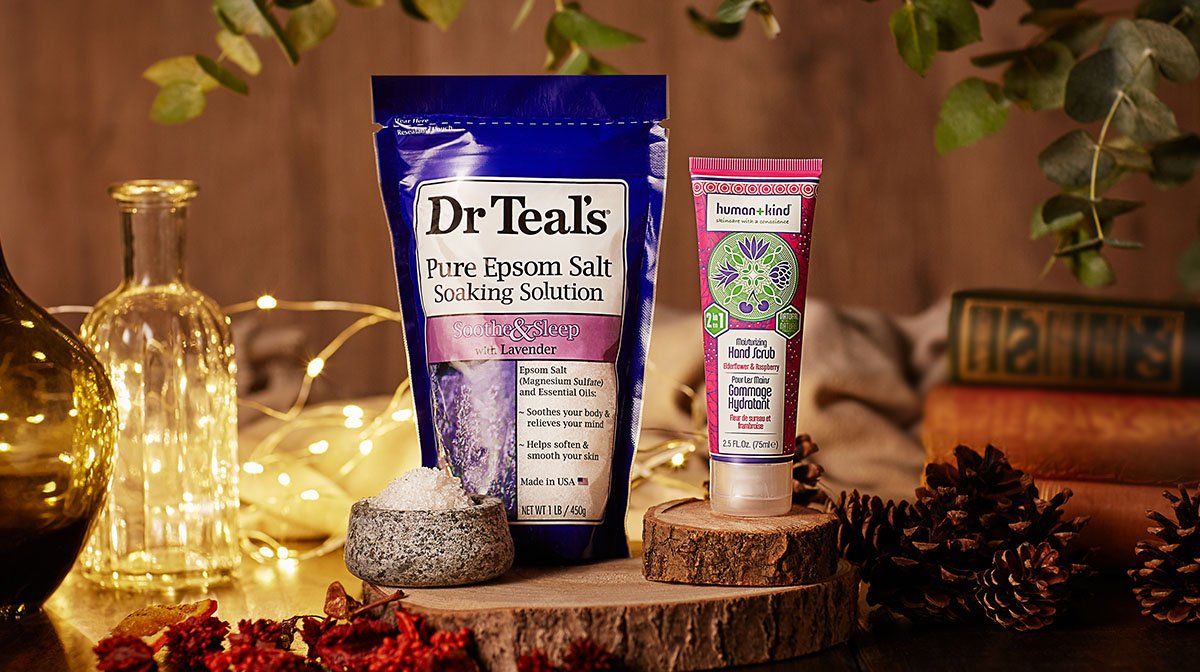 Dr Teals Pure Epsom Salt Soaking Solution Soothe & Sleep with Lavender
Revitalise tired, achy muscles and help your body to unwind before bed with this Pure Epsom Salt Soaking Solution. Essential oils will soothe your senses and help provide relief from stress, while lavender essence is best known for promoting a better night's sleep. Simply add a couple of cups into your bath, hop in and relax. 
Deluxe mini 450g worth £2.99, full size 1.36kg RRP £8.50* 
Human + Kind Hand Scrub
For super soft hands, we have the answer. Because this scrub gently cleanses your skin to leave your hands feeling better than ever! Dried raspberry seeds and hydrated silica delicately yet effectively remove dead skin cells, whilst shea butter and sunflower oil ensure your hands feel hydrated and smooth! 
RRP £12.85*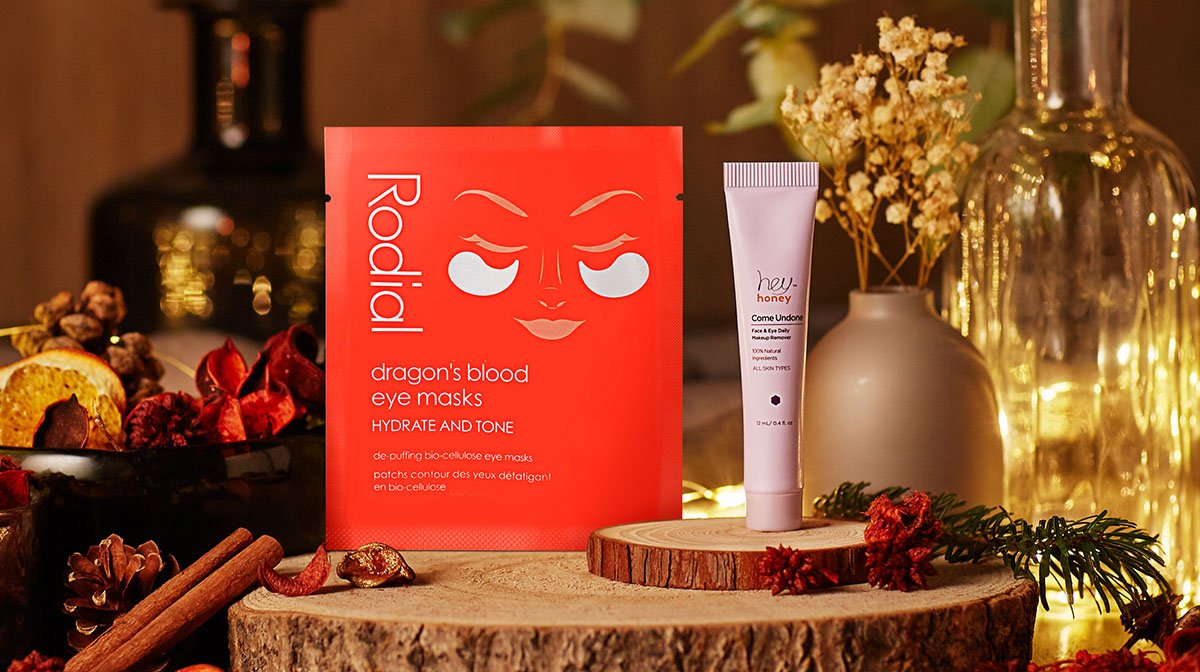 Rodial Dragon's Blood Eye Mask
Brighten your eyes with this innovative gel eye mask! Great for providing intense hydration to your delicate eye area thanks to Hyaluronic Acid, as well as providing an immediate de-puffing and cooling effect as a result of Dragon's Blood (from the Croton Lechleri tree). Your eyes will look instantly brighter and more alert! 
RRP £6* 
Hey Honey Come Undone Daily Makeup Remover for Face and Eyes
Removing your makeup at the end of the day no longer has to feel like a tedious task! This Come Undone gel turns into a soft milky lotion, to soothe and hydrate your skin whilst also breaking down and removing makeup. Exceptionally gentle and containing 100% natural ingredients, this formula is perfect for your delicate under-eye areas! 
RRP £22.55 *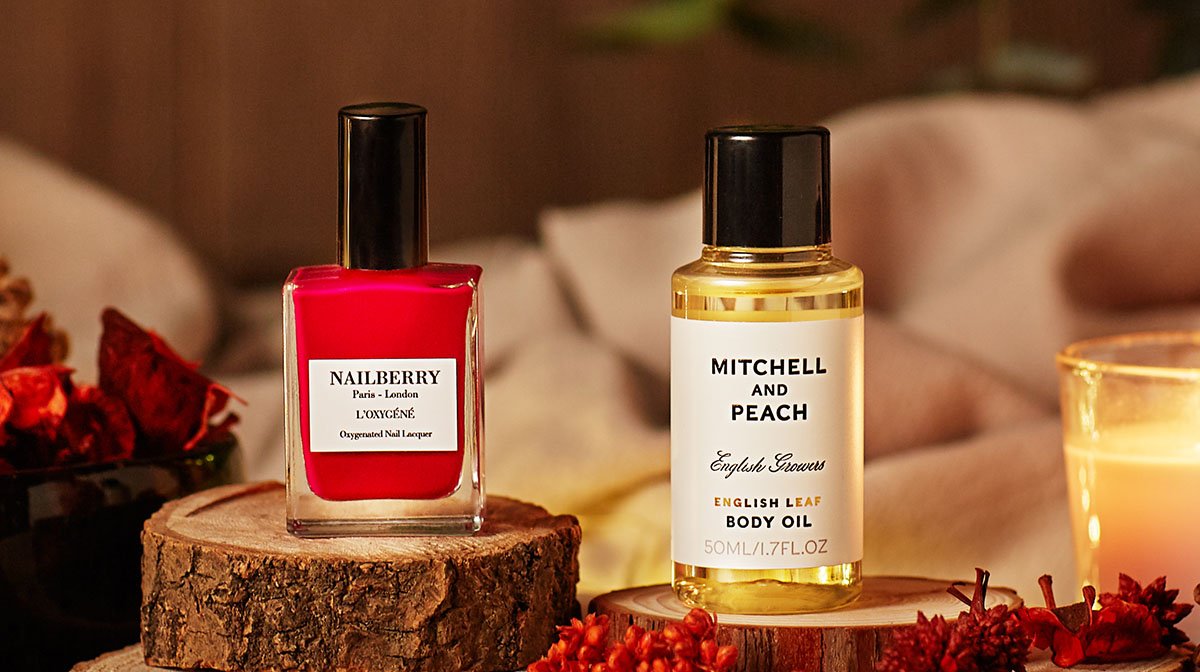 Nailberry L'Oxygene Nail Polish – Strawberry Jam
Cool, confident and with a dash of old school glamour, the vibrant hue of this dark red‐pink polish is a particularly sublime choice for your nails this autumn. Nailberry's L'Oxygéné polishes are also extremely considerate of your nails' future health, utilising patented technology to deliver a healthier manicure! 
RRP £15* 
Mitchell & Peach English Leaf Body Oil
Containing almond oil and vitamin E, this nourishing body oil leaves the skin feeling soft and scented. Reminiscent of freshly cut meadow grass, this oil is fragranced with 'English leaf', a blend of soft citruses, coriander leaves, basil, mint and floral oils from the Mitchell estate. 
Deluxe mini 50ml worth £23, full size 100ml RRP £46*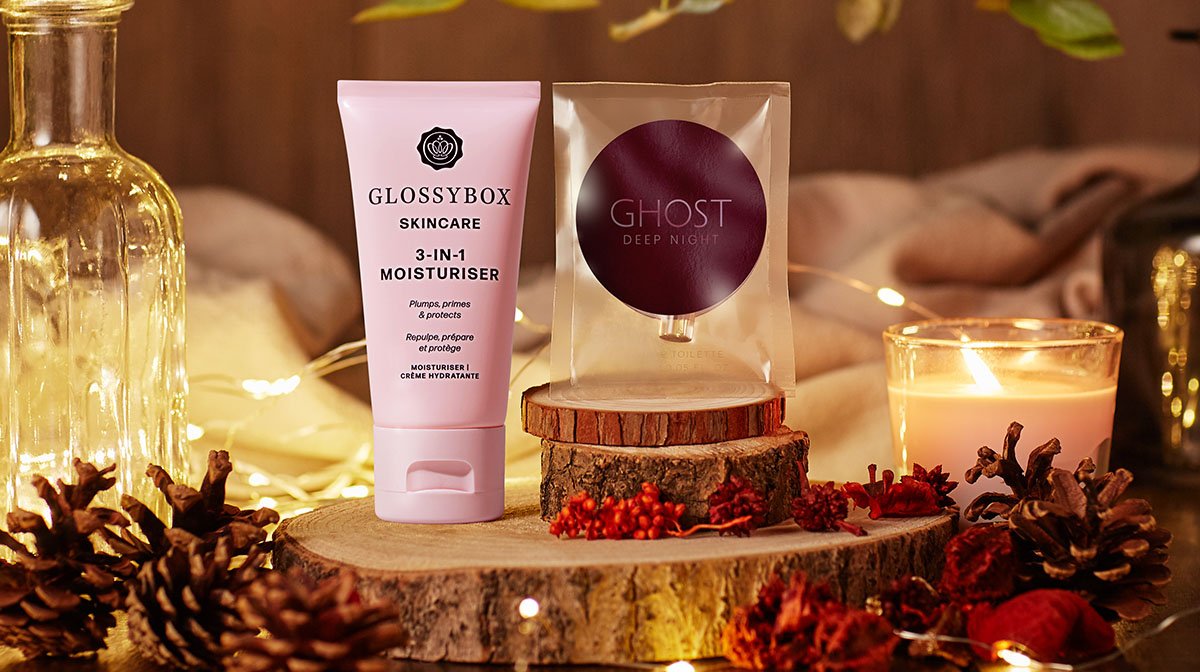 GLOSSYBOX Skincare 3-in-1 Moisturiser
A GLOSSYBOX Skincare OG. This lightweight 3-in-1 Moisturiser plumps, primes and protects, nourishing your skin and preparing it for flawless makeup application every day! Trending hyaluronic acid keeps your complexion looking plump and hydrated, Tsubaki oil works to moisturise your skin and red seaweed creates a protective barrier that locks in moisture from dawn to dusk. 
RRP £16* 
Ghost Deep Night Eau De Toilette
An oriental vanilla fragrance that's sensual and passionate. Created for the woman who is not only strong, self-confident and clever, but also sentimental and romantic. 
Extra Treat 1.5ml. Full size 50ml RRP £34* 
*RRP relates to the full size product available for purchase as advised by the brand. Prices may vary due to exchange rates. All prices are correct at time of publication. Please check all ingredients and read instructions before using any of these products.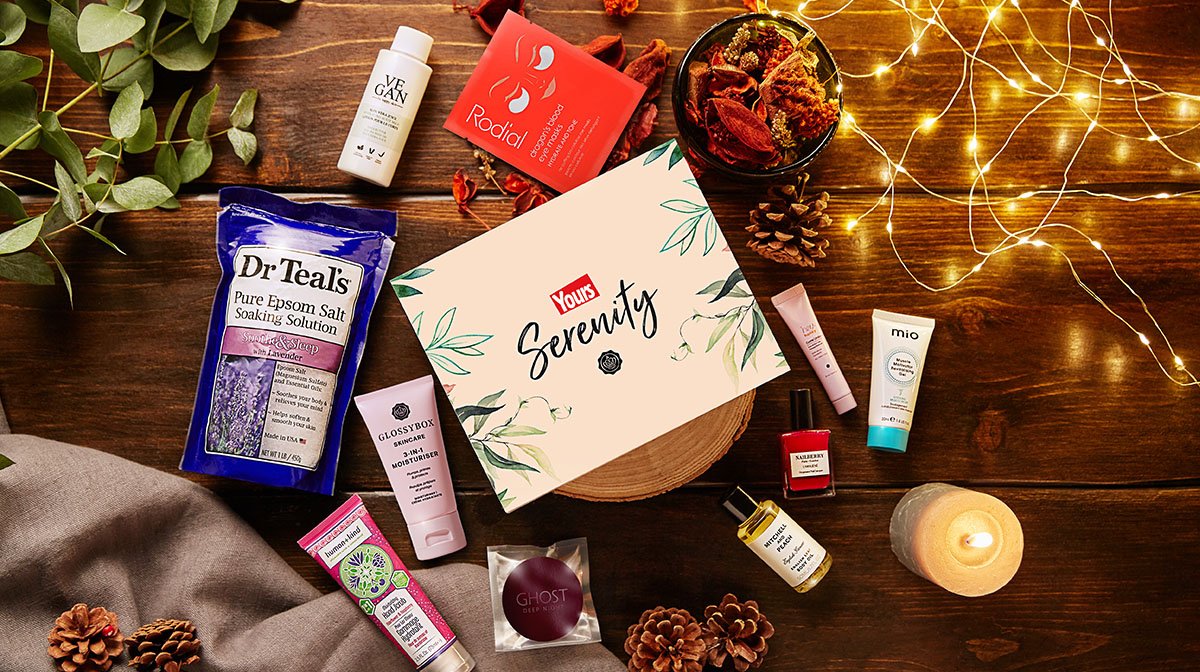 When Does The Yours Serenity Limited Edition Go On Sale?
The GLOSSYBOX x Yours Serenity Limited Edition goes on sale on Friday 12th November. Subscribers will be able to buy theirs with their priority access at 9am, whilst non-subscribers will have to wait until general sale at 12pm.  
How Much Does Our Latest Yours Limited Edition Cost?
The Yours Serenity Limited Edition will cost £40 to both subscribers and non-subscribers. But, don't forget, if you've been saving up your Glossy Credit, you can use this to purchase and save! 
Subscribe Today!
To get priority access to this Limited Edition, and to of course benefit from all other things Glossy, become a subscriber today! You'll start receiving our monthly boxes immediately… Always worth over £50 and packed with five beauty treats, you won't want to miss out!