This box has now sold out!
This January, we've kick-started your beauty routine with a new revitalising ritual that will give you a gorgeous I-woke-up-like-this glow.
To help you get back into a healthy routine, our 'Sleep and Refresh' January GLOSSYBOX is filled with complexion-boosting skincare, beauty tools and cosmetics that allow you to create a refreshing no-makeup makeup look. It's time to let your skin breath Glossies!
When you receive our 'Sleep and Refresh' GLOSSYBOX, you will be treated to five of the products below. To find out more about each one, simply click 'Read More'.
*All prices refer to the RRP of the full-size product available to purchase as advised by the brand.
Still To Come This Month
Your Birthday Gifts Sorted
With Christmas just gone, thinking of original gift ideas for January birthdays is so difficult… Don't worry though, we've got you covered! Treat them to a GLOSSYBOX gift voucher!
Choose between a 3, 6 or 12-month subscription and they'll receive 5 beauty must-haves delivered straight to their door each month. What are you waiting for? Buy your gift here!
The GLOSSY Lounge Is Getting Updated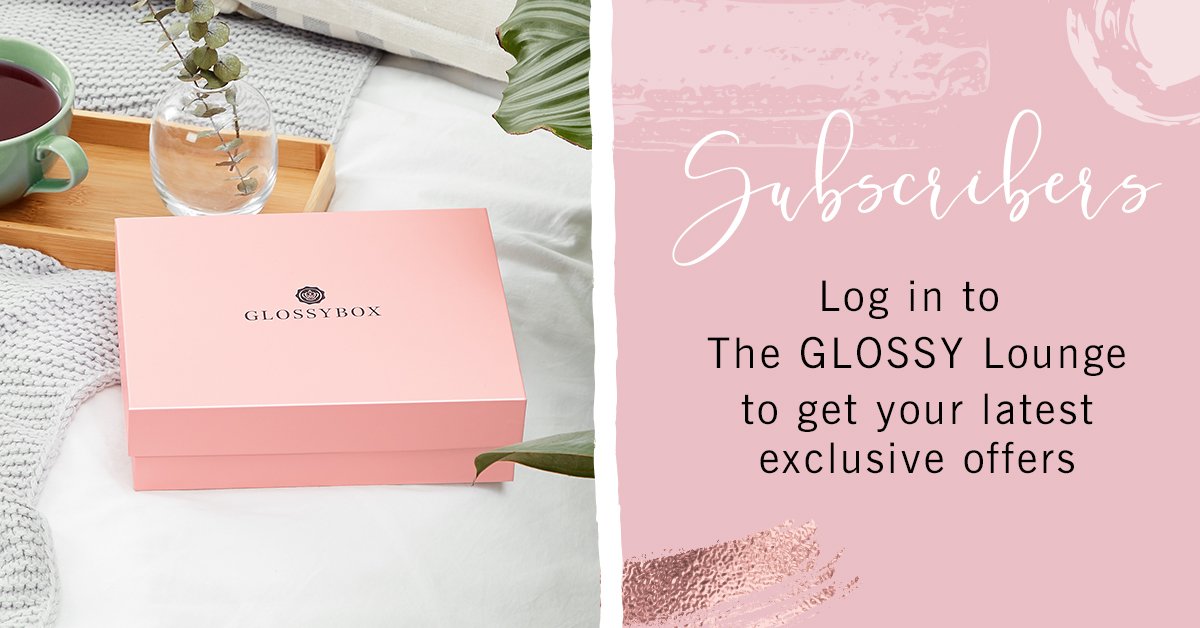 There are just 2 more days to make the most of the current deals from Virgin Wines, Silke, Neon Rose and more on The GLOSSY Lounge.
On the 15th, we'll be updating it with brand new offers from Forest Holidays and Made by Coopers. Simply log into your account to enjoy the VIP experience and make the most of exclusive deals!
Order Our 'Sleep and Refresh' January GLOSSYBOX
Featuring complexion-boosting skincare and refreshing makeup, our 'Sleep and Refresh' GLOSSYBOX will give you a healthy I-woke-up-like-this glow.