A new month is here, which can only mean another exciting instalment of our zodiac series! We're diving into what's happening this month for you, as well as your beauty must-haves and other thrilling discoveries you need to know about along the way! 
As it's October, it's time for Scorpio Glossies to have the spotlight. But, don't worry, if you're one of the other 11 signs, we've got you covered too. Scroll down to see your horoscope and the best beauty product for your star sign too!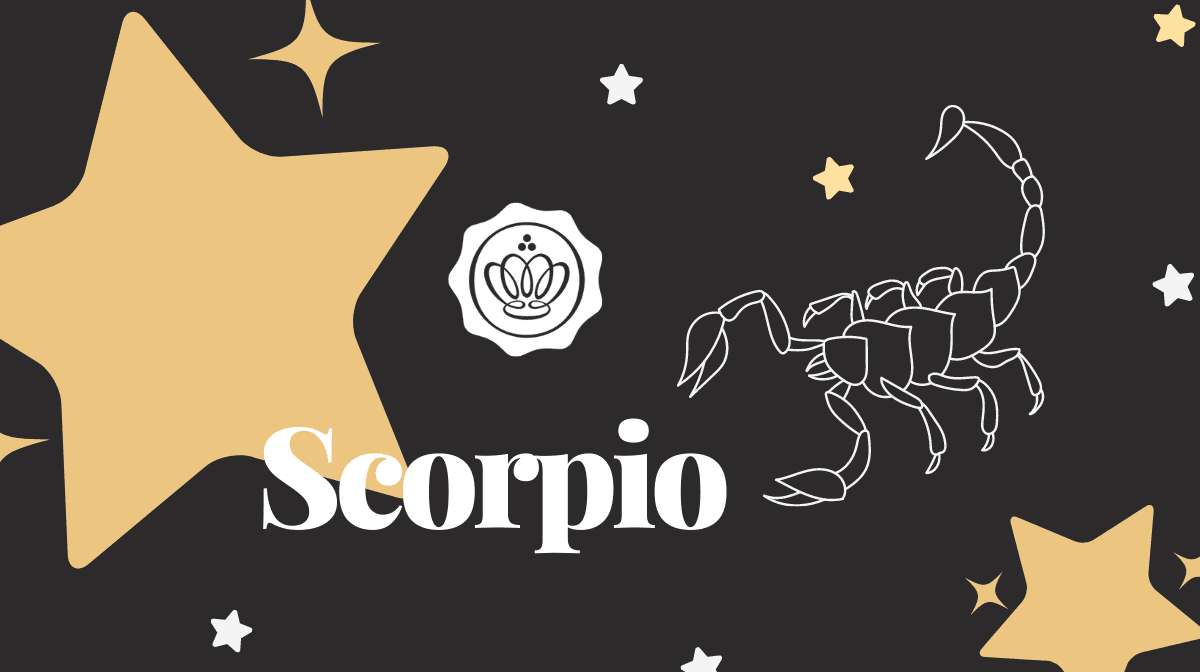 Scorpio
Scorpios are all about being passionate and fierce, hence being represented by the scorpion. And, out of all the zodiac signs, you display the most focus and determination… You go girl!
Ruled by Pluto, the planet of transformation, also means Scorpios are ambitious and curious. Which leads to some very adventurous days… This sign loves communicating with like-minded people – people who are out-going, quirky and interesting, and they strive for getting the best out of everyone and everything. I mean we only get one life, so why not!
To feed your curiosity this month, you need to go ahead and try the brand new Diego Dalla Palma Rookwood Red Lip Kit. An autumnal lipstick and lip pencil duo, in a deep, sexy red shade, this lip kit is perfect for creating both a casual every day and a stylish evening look. This lipstick is non-drying and smudge-proof (essential for a red lipstick!), and its coverage is long-lasting yet lightweight. It's one of my favourite formulas I've ever used… In a nutshell, it's buttery AF! But the thing I love most? This lip liner gives your pout the extra definition you need for a fuller, plumped appearance.

The ambitious nature in you will also love the Barry M Cosmetics Wildlife Eyeshadow Pangolin Palette. Nine bright, highly-pigmented colours create the most unique looks you could imagine… Whether you choose the more muted tones or go opt for a few of the more dazzling shades, there is something for every mood! I also love this palette as it pays tribute to the critically endangered pangolin. It's a brilliantly crafted palette and truly celebrates the Pangolins power and majestic beauty!
We only ever recommend the best, and the renowned NARS Cosmetics Blush in Orgasm is the best! (We love it so much we even put it in our GLOSSYBOX Summer Bag Limited Edition!). This award-winning blush is the perfect pink shade – silky and matte, yet it has gorgeous shimmery flushes. It complements all skin tones and leaves your complexion with a natural glowy flush.

Scorpio Glossies, say hello to the quirky one-of-a-kind Lottie London Rainbow Highlighter in Mermaid Glow too. Lottie London is the makeup brand equivalent of your cool, one-of-a-kind best friend and this highlighter is a multi-coloured pressed powder that will put a spotlight on all your fantastic features. Apply this rainbow-effect powder to your cheekbones, cupids bow and of course your brow bones to illuminate your complexion. The result? Think defined and sculpted with the most gorgeous natural shimmer!
The Scorpio Beauty Look Book!