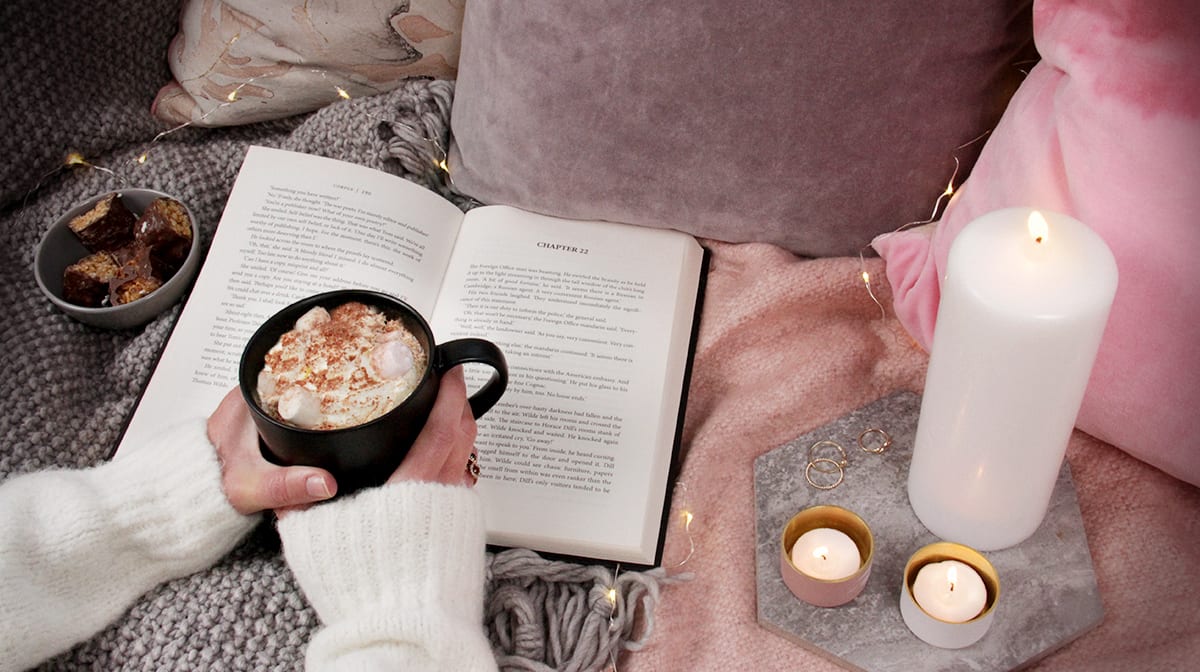 Cosy is not a concept exclusive to Danes, but they are the experts it seems. The trending Danish lifestyle concept Hygge (Danish for cosy, it's pronounced Hoo-guh) is all about celebrating the small creature comforts in life. Think candle-lit evenings, country walks, comforting meals with friends and family and natural fabrics that feels soft against your skin.
Although this is a notion that can be embraced anytime, anywhere and by anyone, there is no better time to embrace Hygge than when the cold creeps in. Here's how to Hygge the month away…
Candle-light is preferable to artificial light for a Hygge night-in. We love the AromaWorks Soulful Candle, £15
The Danes have a little thing called Fika. This is essentially a daily coffee break with something sweet on the side! Even better, swap coffee for a hot chocolate!
Hygge is all about quiet nights in (a great chance to regroup before December's anti-Hygge party circuit starts). To clear the mind and get a better night's sleep try a tech-blackout. Switch off your computer, mobile and tablet devices when the sun goes down (or at least by 7 or 8pm). The blue light these devices emit suppresses the sleep-inducing hormone melatonin so they're better off before bed.
Invest in a little me-time and take a long bath laced with oil (we love Burt's Bees Lemon & Vitamin E Bath and Body Oil, £10.99) and pop on the indulgently lovely sheet mask inside November's GLOSSYBOX – if you aren't a subscriber join here.
While country walks are a great antidote to work life, it is impossible to get enough of the so called 'sunshine' Vitamin D during Britain's winter months. Supplement with Vitamin D to stay healthy and increase your natural immunity.