This summer, we want your beauty loving teen to feel full of body confidence. Which is why our August Generation GLOSSYBOX is packed full of pampering skin and body care and gorgeously glam makeup!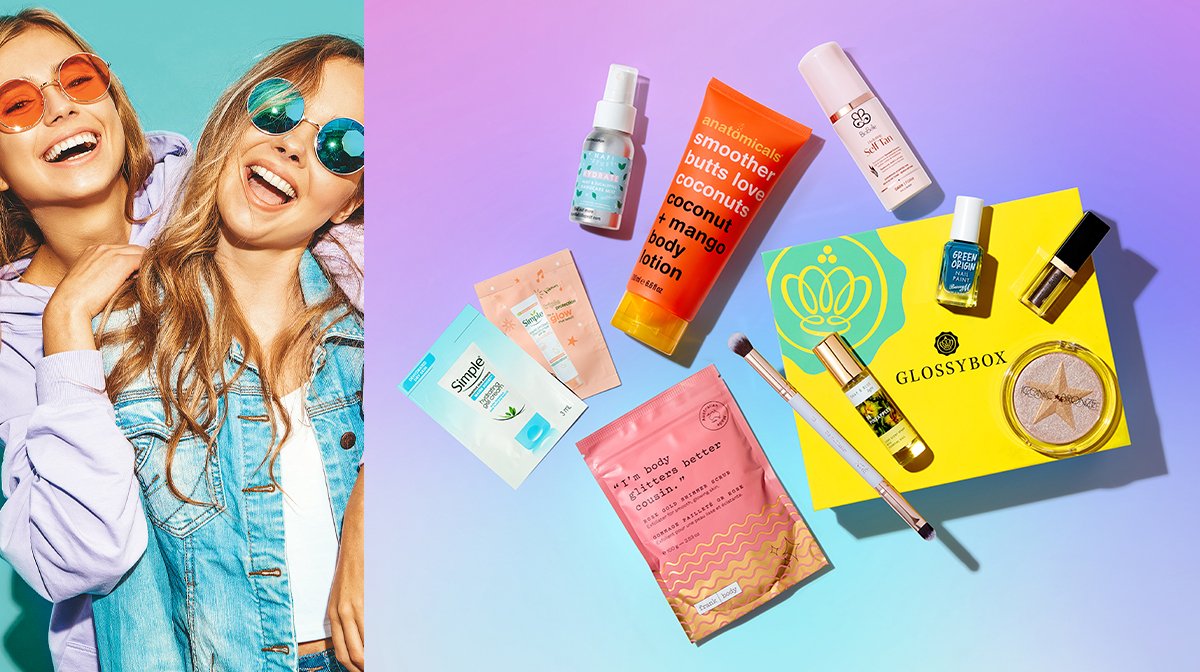 We've already revealed all of the products in this young beauty box. Have you had a read? For more on each of the products in this Limited Edition, have a read of the blogs linked below! 
Or, if you want a quick overview, keep reading this article to find out plenty more! 
However, if you've already got your edit and want to learn more, check out our digital (and interactive!) August Generation GLOSSYBOX product card right away!
What's Inside Our August Generation GLOSSYBOX?
Worth over £90, this Limited Edition features 11 beauty buys perfectly curated for your teen… Expect to find eight full size products, one deluxe mini and one extra special little treat! And with big name brands inside too – think Barry M, Iconic Bronze and Frank Body – this box's lucky recipient will not be able to wait to dive in! 
You ready to find out more?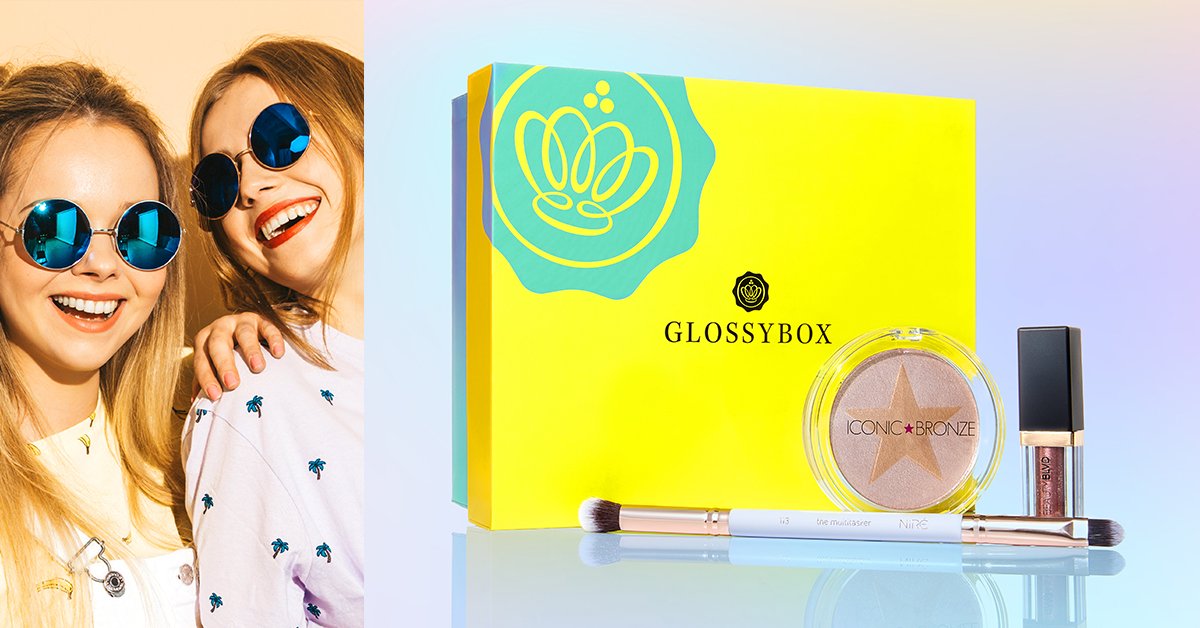 Iconic Bronze Champagne Supernova Highlighter
Up your makeup game with this ultra‐lightweight highlighting powder from Iconic Bronze. Providing a showstopping glow, this buildable formula offers a pearlescent champagne highlight that your skin will adore… We can't think of anything more perfect for summer! 
RRP £8.50* 
Beauty BLVD Molten Metal Glitter Eyeshadow – Lucky Dip!
All eyes will be on you with this flawless glitter eyeshadow. There's a lucky dip of shades on offer… from glorious gold to sparkling silver and every other metallic in between. However, whichever you receive, this creamy and lustrous liquid shadow is sure to be quick drying and long lasting. Simply swipe onto your eye lids to experience multi-dimensional glam! 
RRP £9.50* 
Nire Beauty 113 The Multitasker Brush
Because two heads are better than one! This dual-sided blending brush combines a classically flat tapered brush on one end, with a soft and fluffy domed blending brush on the other, to form the perfect partnership. From concealer to eyeshadow, to even applying highlight, this easy-to-use multitasking tool is up to any challenge! And, as this one brush is up to many jobs, it means makeup on the go just got even easier! 
RRP £18* 
Want to know more about any of these three makeup marvels? Have a read of our first Generation GLOSSYBOX sneak peek blog!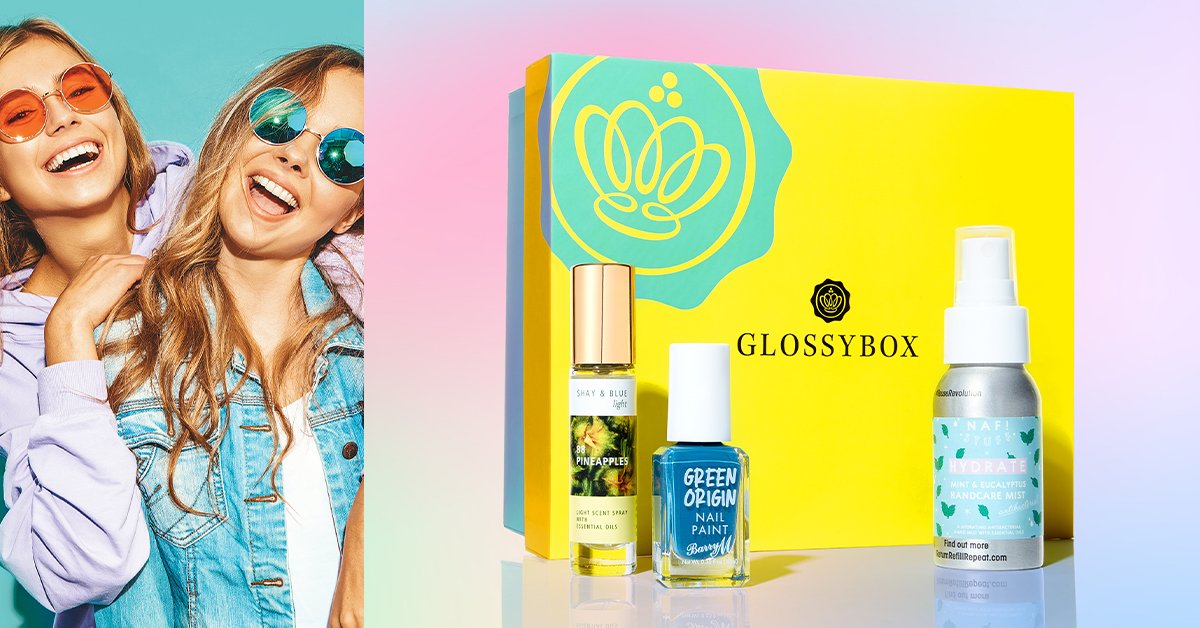 NAF! Stuff Hydrating Hand Care Mist
Give your hands a refreshing hydration boost in seconds with a quick spritz of this minty delight. Perfectly sized for on the go too, you never have to worry about dealing with dry hands ever again. Just throw this in your bag for moisture top-ups wherever you are. 
But why stop at just your hands? This pocket-sized spray can also be used universally on every part of your body. Elbows, knees, legs – this unique blend of moisturising ingredients help hydrate, soothe and refresh everywhere on your body. 
RRP £10*  
Barry M Cosmetics Green Origin Nail Paint – Salt Lake
Made with natural ingredients this Green Origin polish delivers the same high gloss finish and long lasting wear of a traditional nail paint, but with a new environmentally friendly formula. And, in shade 'Salt Lake' – a stunning turquoise bluey-green – your talons will be perfectly on trend for summer! 
RRP £3.99* 
Shay & Blue 88 Pineapples Lite Fragrance
This light, fresh and easy to wear Eau De Toilette will become your new favourite portable perfume pick-me-up. Perfect for summer, you'll enjoy a delicious blend of tangy sea salt, warming cedar wood and, of course, juicy pineapples.  
RRP £12.50* 
Eager to know more about these hand, nail and fragrance products? Read more about them in our second Generation GLOSSYBOX sneak peek!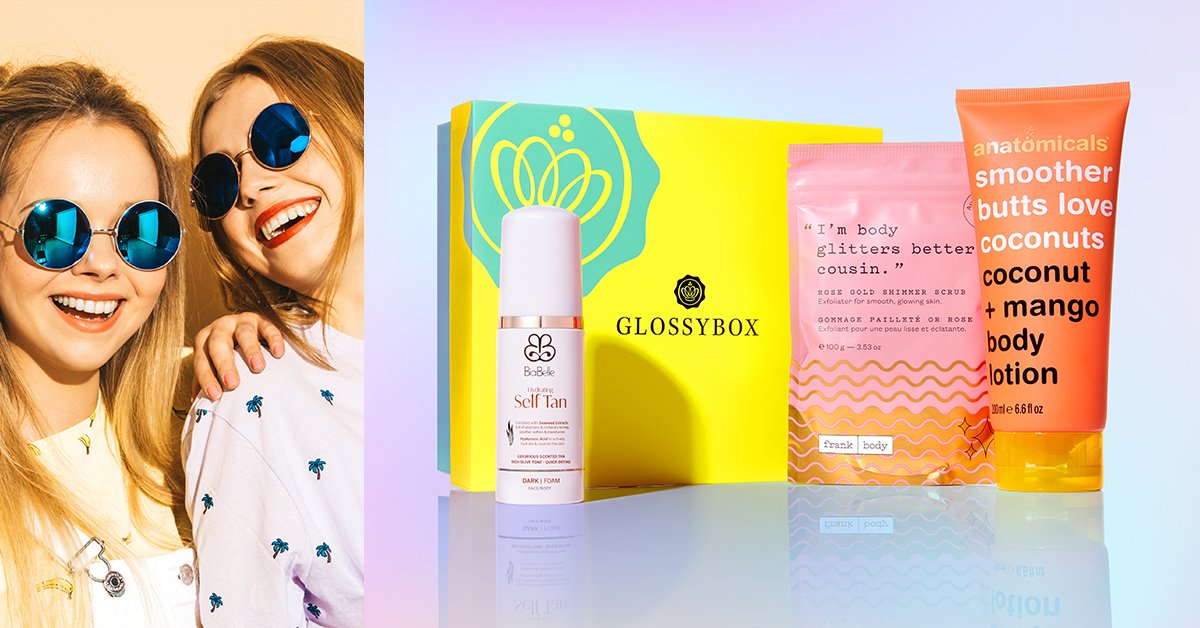 Frank Body Rose Gold Shimmer Scrub
Let's be frank, showering will never be boring again… Not with this Frank Body shimmer scrub anyway! 
Not only does this rose gold scrub buff away dry skin for an incredibly soft finish, it also seriously amps up your skin's hydration levels. Packed with teeny tiny rose gold particles that cling to skin too, you'll be transformed into a party-ready human disco ball! THE DREAM! 
Deluxe mini 100g worth £6.30. Full size 220g RRP £15.95* 
BiaBelle Hydrating Self Tan
For a much-desired deep bronze glow, this tan is one of our faves! Enriched with powerful ingredients, this super hydrating tan nourishes the skin as it develops into a rich olive tone. Seaweed extracts contain skin-loving vitamins and minerals that vital to healthy skin, while hyaluronic acid locks in moisture to prevent dehydration. 
RRP £18.80* 
Anatomicals Smoother Butts Love Coconuts – Coconut & Mango Body Lotion
Containing coconut and mango by the bucket load, this fragrant and hydrating lotion both moisturises and improves your skin's tone! Simply slather it on and its delicious tropical scent will have you imagining yourself lounging in a hammock by the beach, fruity smoothie in hand. 
RRP £4* 
Excited to buff and bronze your skin? We sure are! Have a read of our third Generation GLOSSYBOX sneak peek blog to find our more body-loving benefits from these three summer essentials.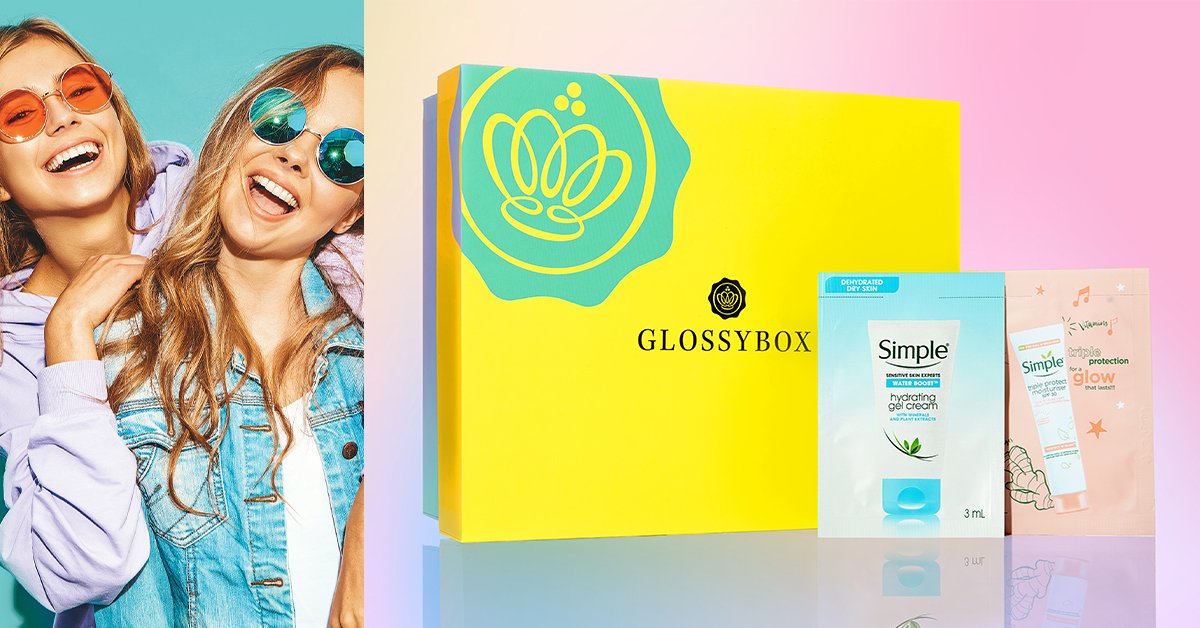 Simple Triple Protect Cream
This Protect 'n' Glow Triple Protect Moisturiser SPF 30 offers triple protection against UVA & UBV lights, pollution and blue light skin aggressors! Coupled with vitamins C & E and organic ginger, it leaves skin smooth and naturally glowing. Fast-absorbing and non-greasy, it keeps your skin hydrated from morning to night. 
Full size 40ml RRP £6.99* 
Simple Hydrating Gel Cream
Want another treat? This Hydrating Gel Cream from Simple is yet another of the brand's best face moisturisers for dealing with tight, dry skin. The ultra-light and refreshing formula works throughout the day, to deliver instant, continuous hydration, leaving skin smooth and dewy fresh. Made with skin-loving minerals and plant extracts, it's perfect for sensitive, dry or dehydrated skin and is sure to leave your skin looking and feeling healthy, smooth and revitalised. 
Full size 50ml RRP £6.99* 
Want to know more about Simple and these two extra special treats? Make sure you take a look at our fourth Generation GLOSSYBOX sneak peek blog for more!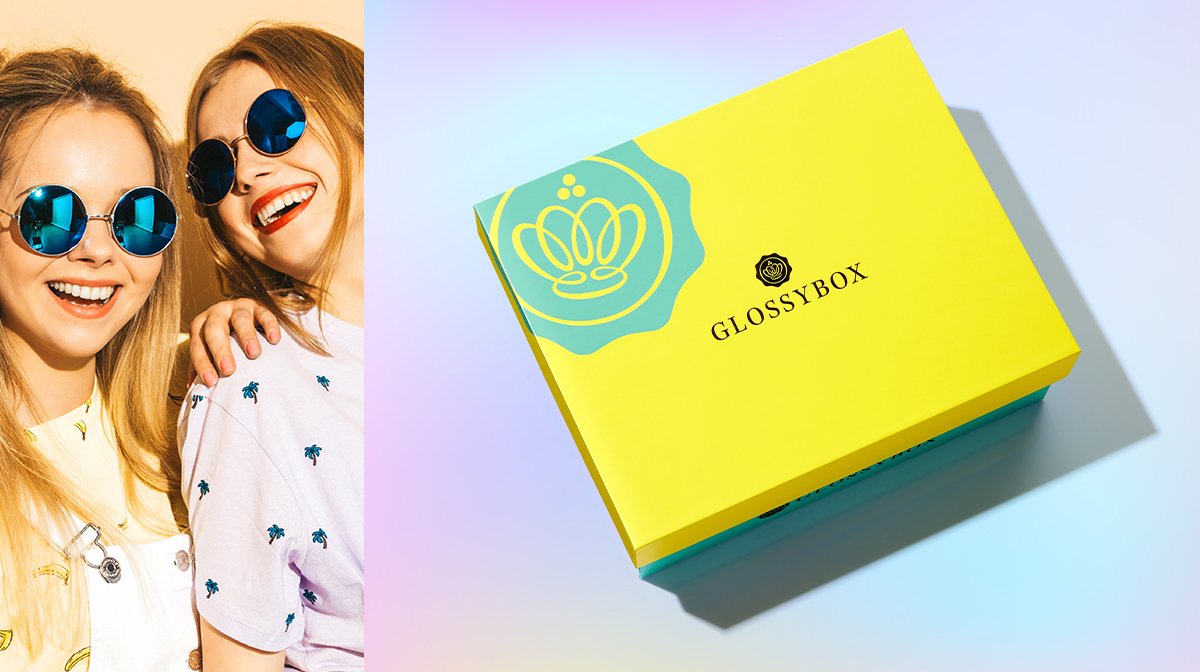 How And When To Buy Your Generation GLOSSYBOX Limited Edition!
Our next Generation GLOSSYBOX Limited Edition goes on sale on Friday 27th August! Are you a Glossy? If yes, you can purchase your box at 9am. Or, if you're not yet a subscriber, general sale starts at 12pm. 
Subscribers also benefit from a discounted price! Glossies can buy their Generation GLOSSYBOX for only £15, while this Limited Edition is £20 for those not subscribed. 
Subscribe To GLOSSYBOX 
Want to get your Generation GLOSSYBOX before it goes on general sale? Also want to get it for £5 less? Then subscribe to GLOSSYBOX today! You'll also get your hands on our incredible monthly boxes too. Filled with 5 fab beauty products, that are delivered straight to your door every month, you're sure to love being a Glossy! There are also plenty of other amazing benefits, including discount on GLOSSYBOX Skincare and access to our exclusive members-only Glossy Lounge! 
Don't forget either, if you subscribe you'll also get priority access and an exclusive discount on our EXTREMELY POPULAR 2021 GLOSSYBOX Advent Calendar, which goes on sale really soon!