If you're anything like us, your beauty bags are sure to be overflowing with makeup, hair care and skin-loving products! But, like us too, we bet you can't ever say no to a few more beauty treats – and especially not to the Bella Beauty Treats Limited Edition!
Yes, we've teamed up with Bella once again to bring you a Limited Edition box that's bursting with products we can't get enough of! Worth over £130, this latest GLOSSYBOX x Bella collaboration is sure to be a huge hit!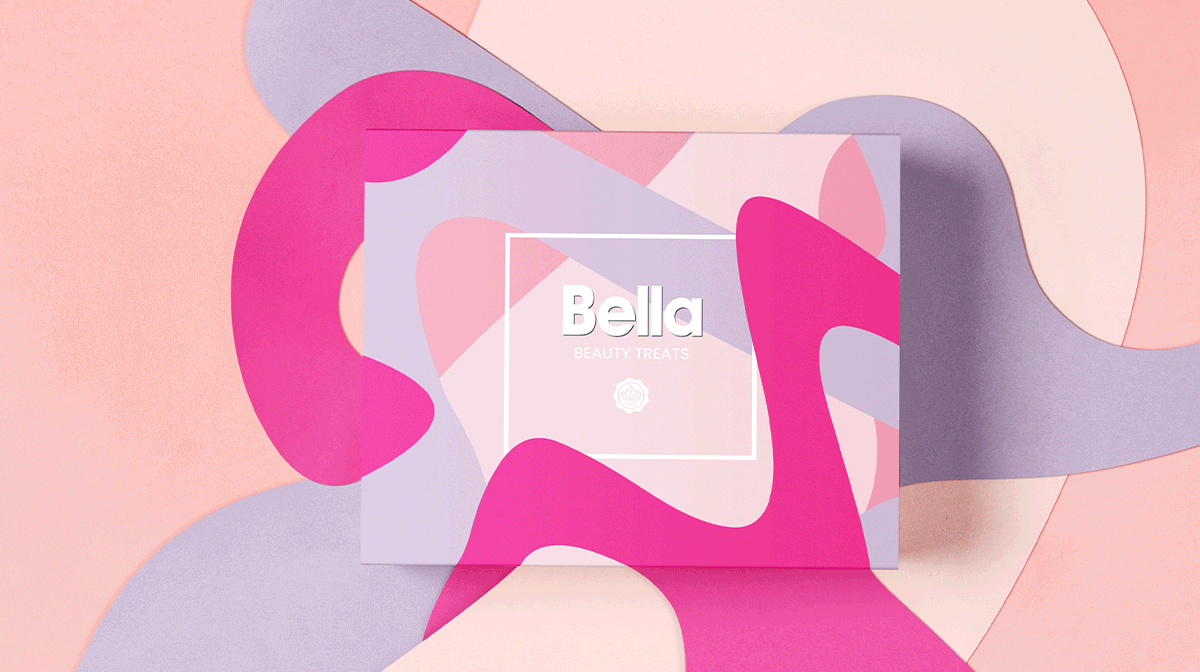 What's Inside The GLOSSYBOX x Bella Beauty Treats Limited Edition?
A bundle of beauty treats we adore, inside the GLOSSYBOX x Bella Limited Edition you're sure to find big brands you already know and love, and potentially a couple of new names that we can't wait for you to discover.
Open the lid and you'll find eight products from the world of skin, hair and cosmetics. There are seven full size products and one deluxe mini! Plus, there's also a few extra little treats inside too! 
Want to know exactly what's inside this box? Keep scrolling down!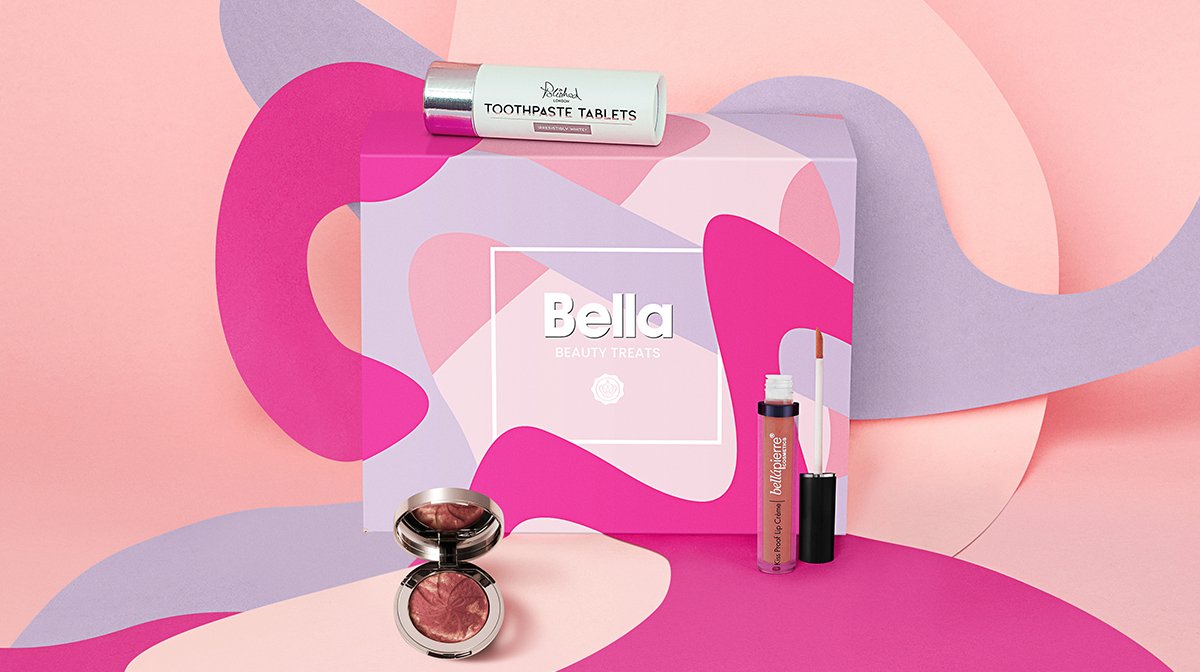 Ciate London Glow-To Illuminating Blush
Combining a silky matte blush with an ultra fine powder highlighter, this illuminating product is ideal for creating a radiant 'no-makeup' look. In rosy shade 'Matchmaker', you can build up your colour with ease, taking your look from a morning glow to a midnight shine!
Deluxe mini worth £11.60. Full size 4g RRP £22* 
Polished London Toothpaste Tablets 
A brilliant alternative to traditional toothpaste that's also environmentally friendly! Peppermint in flavour, these 62 tablets (yes a whole month's supply) are simply chewed to produce the 'paste' you're normally used to. And, as they're water free, they are also a great for freshening up on the go!
RRP £6.99* 
Bellapierre Cosmetics, Kiss Proof Lip Creme – Incognito
With full coverage and high impact, this liquid lipstick will have you standing out from the crowd. The creamy formula – in a neutral brown shade – goes on smoothly and dries to a beautiful matte finish in a snap, and lasts hours without needing to be touched up!
RRP £15*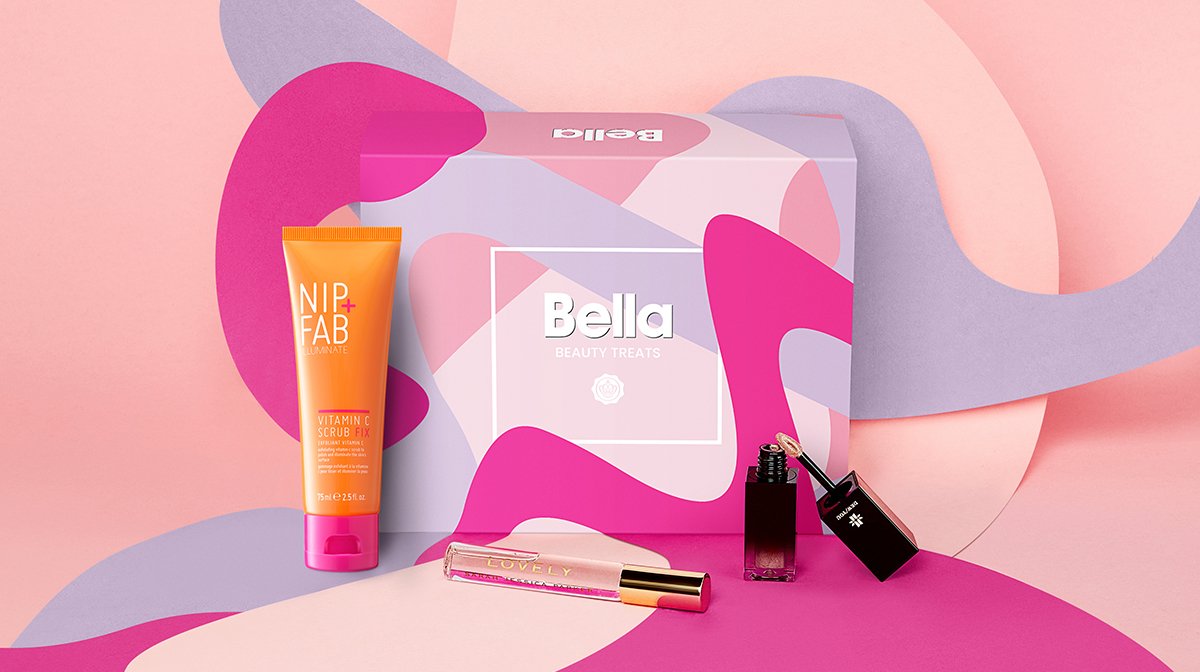 Nip + Fab Vitamin C Scrub Fix
Energising and illuminating, this exfoliating scrub is infused with vitamin C, coffee seed extract and coconut oil to effectively cleanse, nourish and renew your skin! These key ingredients also aid in reducing the appearance of fine lines and wrinkles, and softening your complexion.
RRP £12.95* 
Sarah Jessica Parker Beauty Lovely
Just loved today as it was when it launched over 15 years ago, this Lovely perfume from SJP is an irresistibly attractive fruity interpretation of modern glamour. Uplifting and feminine, this silky white amber fragrance conveys the beauty of innocence with sparks of fresh mandarin immediately awakening the senses.
Deluxe mini 10ml worth £10. Full size 100ml RRP £45* 
JOSÉPHINE COSMETICS DEW/YOU – The Flawless Liquid Highlighter
Illuminate your best features with just a single swipe of this luxe liquid highlighter. This natural complexion enhancer is infused with skin-nourishing ingredients including green tea extract, evening primrose and luminous radiance pearls that will capture and reflect light for a healthy, dimensional, sun-kissed dewy finish.
RRP £26.20*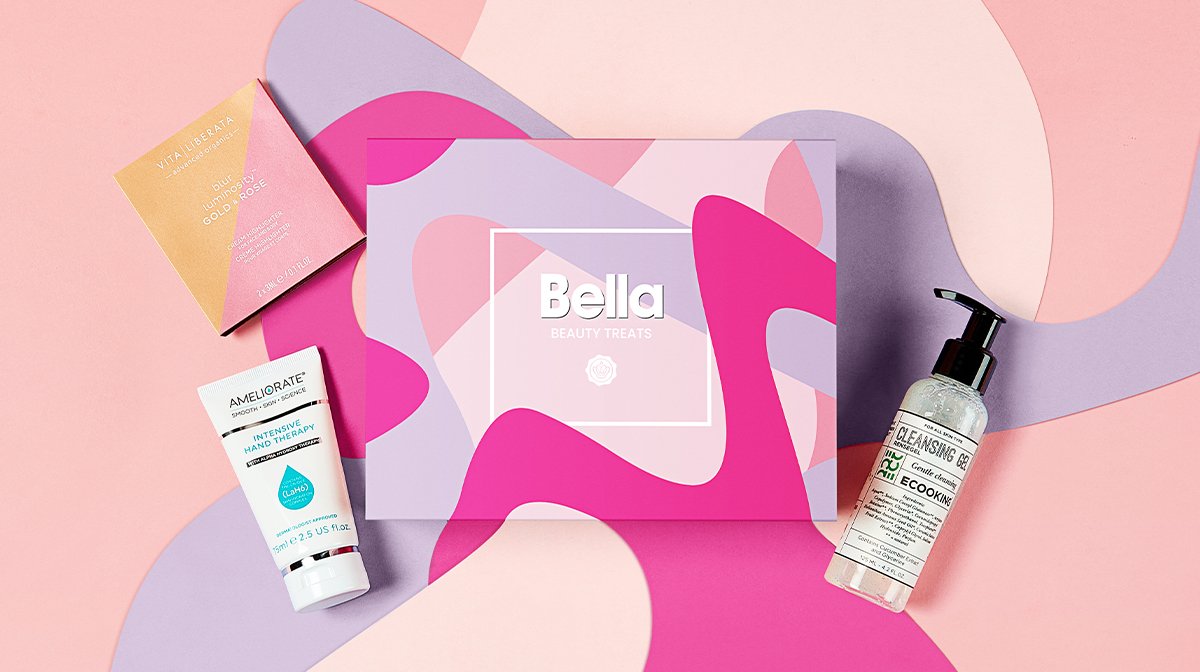 Ameliorate Intensive Hand Treatment
Are your hands not feeling – or looking – their best? Well this 5-in-1 ground-breaking formula exfoliates, renews, softens, moisturises and protects! Your hands will have never felt so good! As well as deeply hydrating your hands, this cream will also help soften cuticles and leave your skin amazingly soft and conditioned.
RRP £16* 
Ecooking Cleansing Gel
Containing ingredients (such as organic sunflower oil) that are moisturising and nourishing, you'll wonder why this cleansing gel wasn't already a part of your skincare routine. Deeply refreshing your skin and removing unwanted impurities, it's perfect for your face, neck and décolletage.
RRP £23* 
Vita Liberata Blur Luminosity Rose and Gold Sachets
The first of your handful of extra special little treats! This illuminating face and body highlighter will add a shimmer so soft to your skin, that'll make it seem like it's glowing from within! The Blur Luminosity in both gold and rose reflects light creating an instant shine, brightening the skin as well as hydrating and conditioning it too.
Extra treat! 2 x 3ml worth £1.50. Full size 2 x 30ml RRP £50*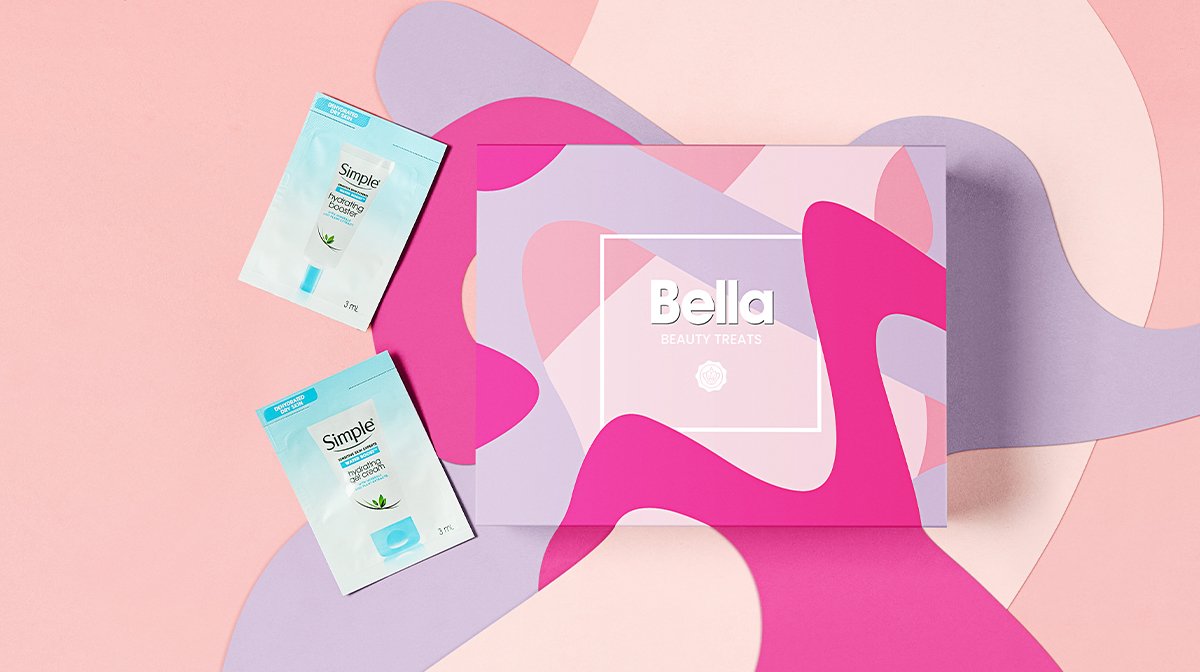 Simple Hydrating Booster
We have more extra little treats too… Simple's Water Boost Hydrating Booster delivers instant moisture to thirsty skin, reversing dehydration symptoms to leave your skin looking and feeling healthy and soft to the touch! The brand's first ever hydrating booster is made with skin-loving ingredients, including minerals and plant extracts.
Extra treat! Full size 25ml RRP £6.99*
Simple Hydrating Gel Cream
Want another treat? This Hydrating Gel Cream from Simple is yet another of the brand's best face moisturisers for dealing with tight, dry skin. The ultra-light and refreshing formula works throughout the day, to deliver instant, continuous hydration, leaving skin smooth and dewy fresh. Made with skin-loving minerals and plant extracts, it's perfect for sensitive, dry or dehydrated skin and is sure to leave your skin looking and feeling healthy, smooth and revitalised.
Extra treat! Full size 50ml RRP £6.99*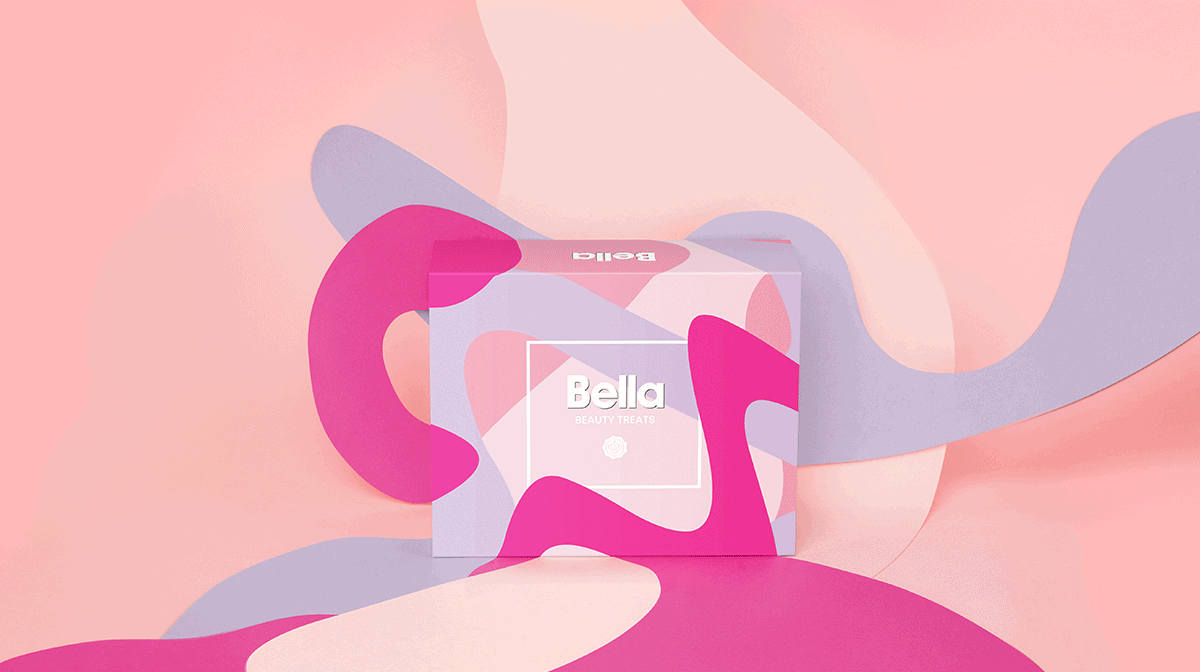 Bella Beauty Treats Limited Edition: On Sale Date And Price!
The GLOSSYBOX x Bella Beauty Treats Limited Edition goes on sale on Friday 20th August for only £25! As always, subscribers will be able to get theirs from 9am, whilst those who aren't yet a Glossy will be able to buy their box from 12pm. 
It's not too late to subscribe! Sign up today to get priority access to this Limited Edition edit! 
Subscribe To GLOSSYBOX
Sign up to GLOSSYBOX today! Not only will you get priority access to this Limited Edition (and all others!), you'll also start receiving our monthly boxes straight away. They each feature five of the best beauty products and are always delivered straight to your door! 
As a Glossy, you'll also get a whole host of other benefits, like 25% discount on all GLOSSYBOX Skincare products and access to offers, discounts and competitions in the subscriber-exclusive Glossy Lounge! What's not to love?