We love our monthly GLOSSYBOX themes, and our July 'Beauty Treasures' edit (with it's special design treasure chest box!) is up there with our all time favourites!
As we can't get enough of this edit, we thought we'd take it one step further – and turn the gorgeous beach inspired box into NAIL ART! Yes, you heard right… we've got a 'Beauty Treasures' nail tutorial for you!
We tasked Glossy and fab nail design expert Charlotte Openshaw with this incredibly important job, and boy did she deliver!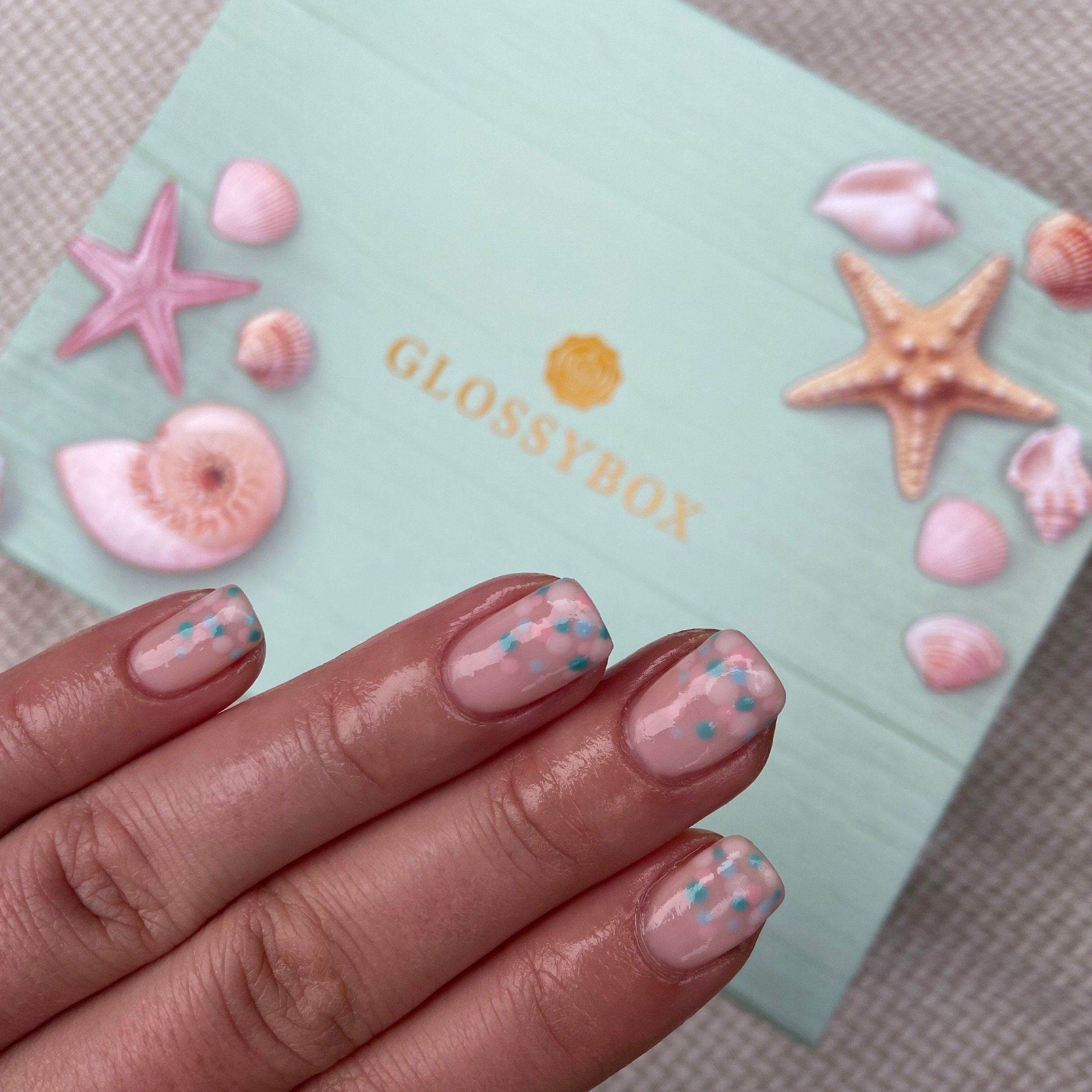 'Beauty Treasures' Nail Tutorial Step By Step
Want these talons for yourself? Here's how to give this style a go at home…
1. Prep your nails (and your cuticles!)
Start your DIY manicure (and gorgeous nail art!) with some serious prep work. It might seem like a little bit of a bore, but it'll really help your nail art to last! File your nails, push back your cuticles, buff and apply a base coat of polish!