To help you get ready and fully enjoy the sun's arrival, you're going to NEED our May 'Let The Sun Shine' GLOSSYBOX! Including products that'll help your complexion glow, let your hair shimmer and give your skin a summery scent, this edit is the one you've been waiting for! 
Subscribe today and you'll get your first box for only £11, including delivery! (Just use code 'GLOSSYBLOG' at checkout!). Plus, there's also plenty of other Glossy benefits to enjoy once you're part of the Glossy squad!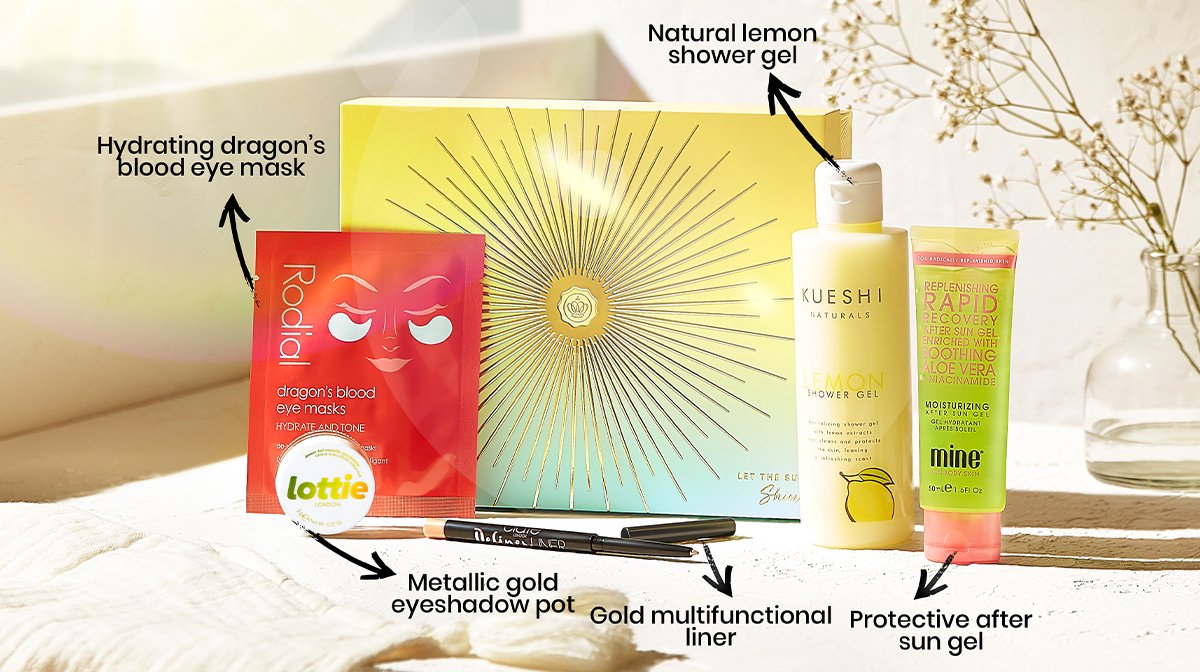 What's Inside Our 'Let The Sun Shine' GLOSSYBOX?   
Featuring four full size products and one deluxe mini worth over £50, this month's GLOSSYBOX has all you need to feel truly radiant! 
With incredible brands inside too, you're not going to want to miss your chance to get yours. We've already revealed two products in this month's line up… a Dragon's Blood Eye Mask from Rodial and a gorgeous gold eyeliner from Ciaté London. But there are three more products you need to know about!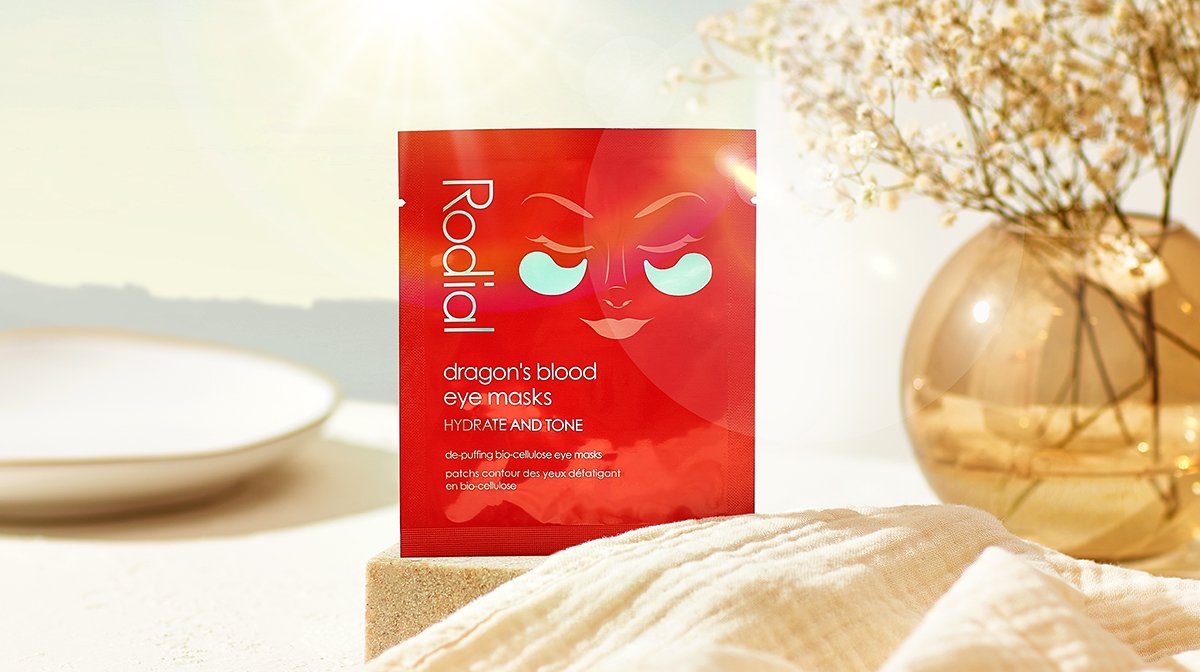 Rodial
 – Dragon's Blood Eye Mask
Brighten your eyes with this innovative Dragon's Blood Eye Mask from Rodial! This mask, which is worth £6, is perfect for revitalising your delicate eye area, all thanks to its blend of smart skin-loving ingredients. 
A skincare staple, hyaluronic acid provides intense hydration, even to the driest of skin. But, it's this product's namesake ingredient – Dragon's Blood – that we love most! From the Croton Lechleri tree found in South America, this ingenious ingredient has the ability to almost immediate de-puff, rejuvenate and cool your under-eye area. Your eyes will look instantly brighter and more alert! 
Want to know more about this eye mask, its clever ingredients and just how to get the most out of using it? Have a read of our first May sneak peek blog! This mask might have just become our new BFF! We're definitely going back to buy more!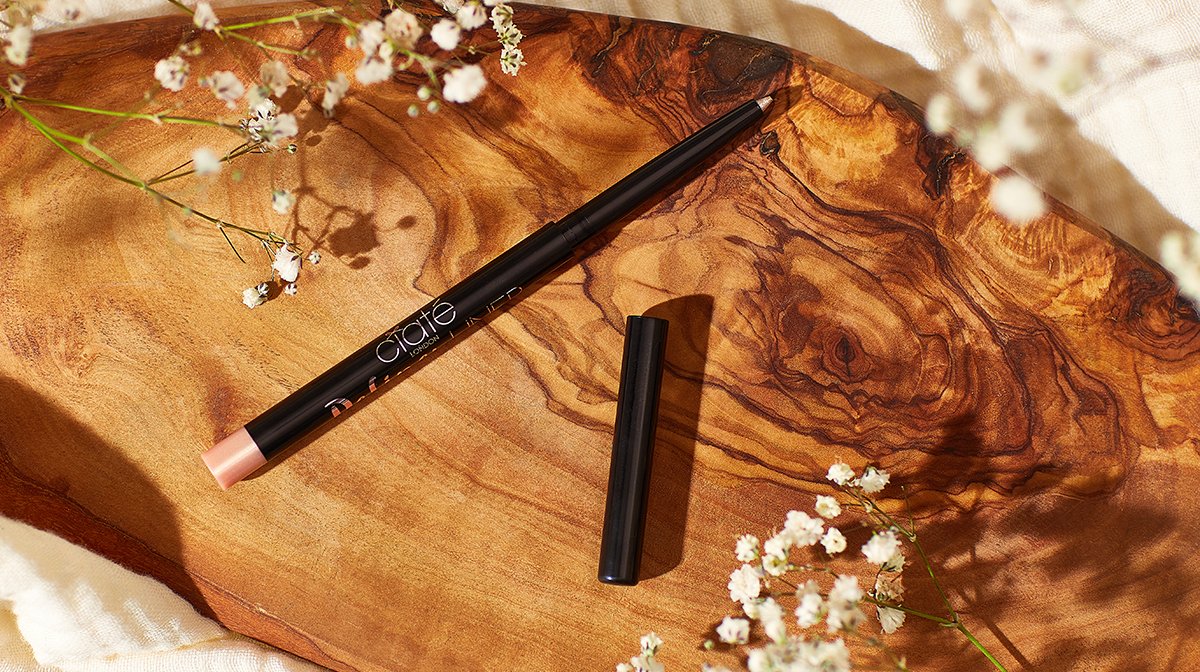 Ciaté London – Gold Definer Liner
From pool to party, we can't wait to wear our new Gold Definer Liner from Ciaté London. The perfect mix of sweet and sultry, for both day and night, you need to get your hands on your own too! 
Lining and defining your eyes, this ultra-fine precision liner is a gorgeous shade of gold! Worth £18, it's for sure our new makeup bag must. Plus, it's so versatile that we've already thought of endless looks we want to create with it, and immediately! 
Want to try these looks for yourself? Of course, you do! Have a read of our second May sneak peek blog which shares five fab eye makeup looks you can recreate with your Ciaté gold liner when it arrives!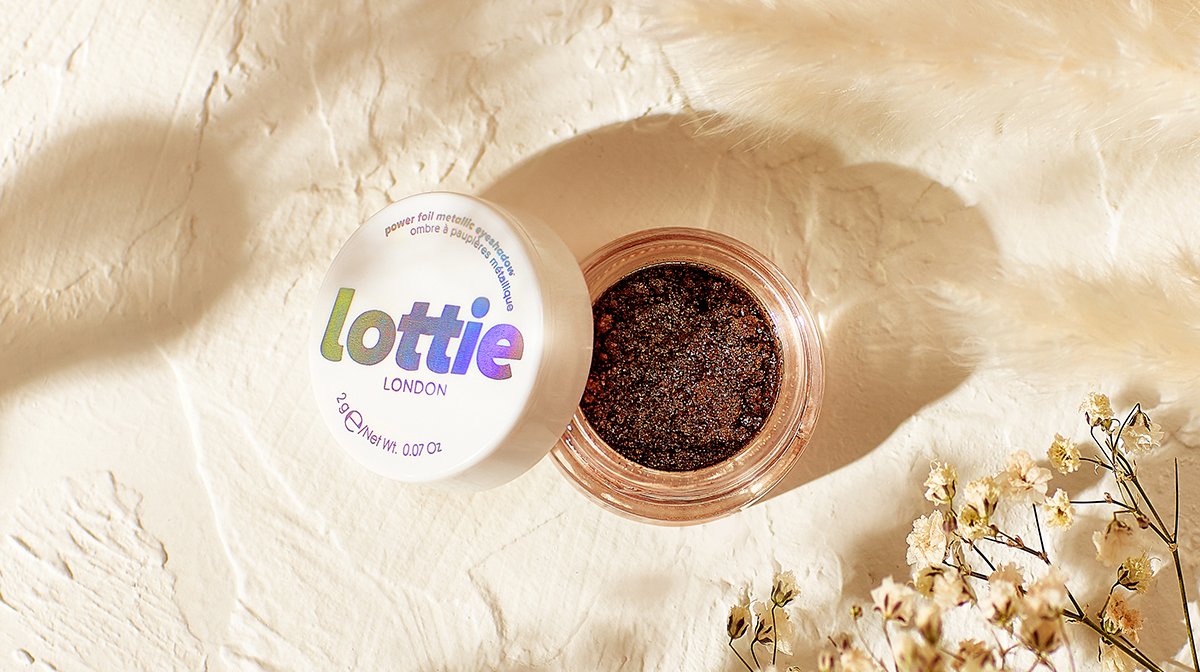 Lottie London – Power Foil Golden Hour
For eyes that dazzle as bright as the sun, Lottie London's Power Foil is the one! And in shade 'Golden Hour' you can seriously pack on the power. Worth £6.95, this versatile, high coverage metallic gold eyeshadow is designed to give you an intense foil finish – and with only one swipe too.
Want to create a subtle look? This eyeshadow looks stunning blended out for a more natural, toned down eye makeup look. However, it also looks amazing when layered up to create a more glam, glistening eye!
Top tip: We LOVE the look you can create when you pair this Power Foil eyeshadow with your Ciaté London gold Definer Liner! Why not give it a go yourself!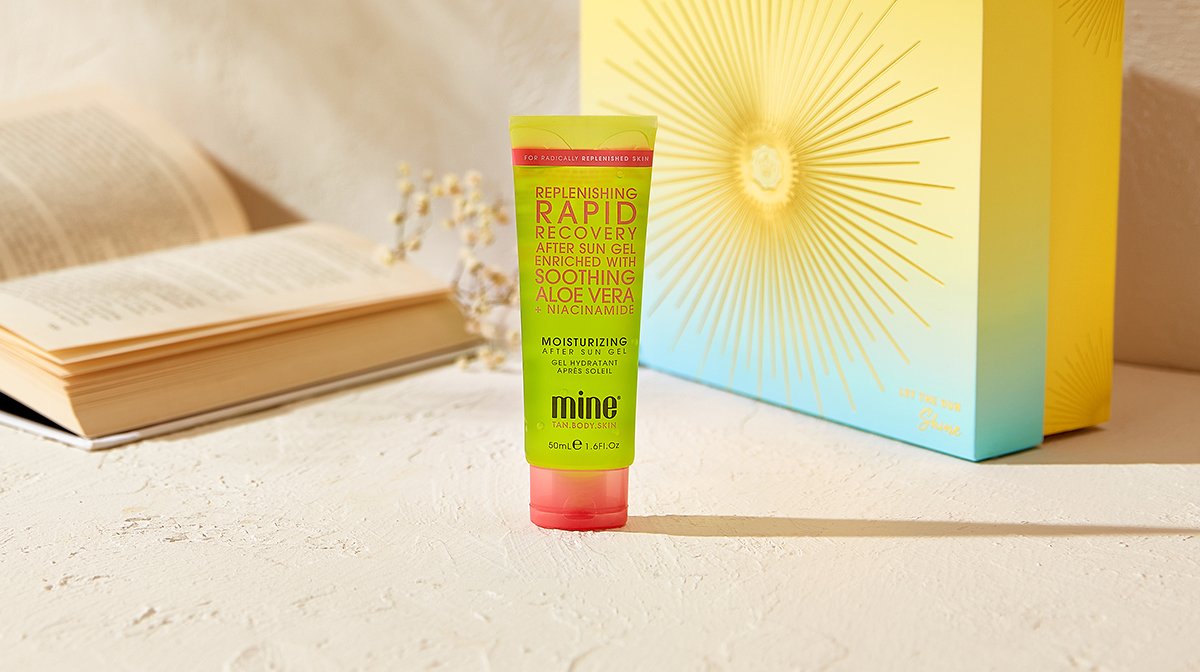 MineTan

– Rapid Recovery After Sun Gel
If, like us, you love sitting out in the sun, it's important you care for your skin afterwards! And this Rapid Recovery After Sun Gel from MineTan will most definitely help! For fast, effective relief from sunburn – or simply just to soothe and revitalise skin that's been sun kissed – the powerful key ingredients in this product are essential. 
So, what ingredients can you expect to find inside this bottle? A natural anti-inflammatory, aloe vera soothes whilst providing a protective layer to the skin, while Niacinamide helps retain hydration and reduces the appearance of sun damage and fine lines. 
And, even if we cannot be blissfully enjoying the sun on a holiday just yet, we can still make the most of warmer weather – and stay safe whilst doing so – in the UK! Inside your box you'll find this deluxe mini sized product (50ml), worth £13.35. The full size (177ml) Rapid Recovery After Sun Gel from MineTan has an RRP of £28.60.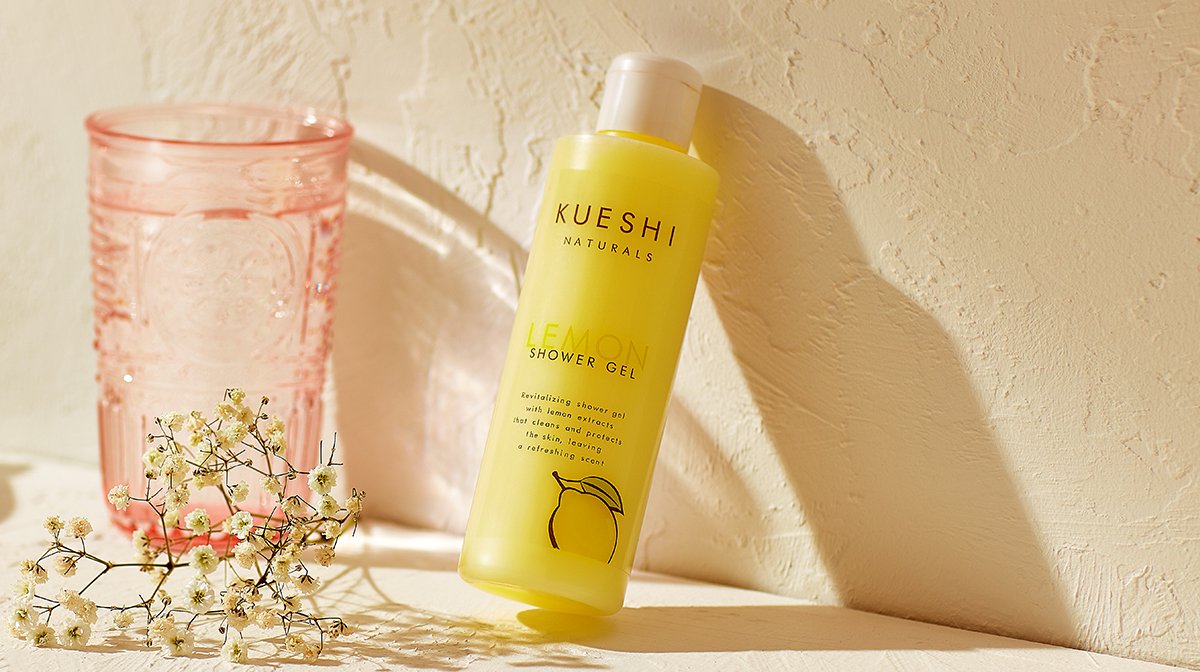 Kueshi

 – L

emon Shower Gel
If there's one smell that reminds us of summer, it's lemon. The fruity, citrus scent somehow instantly makes everything feel bright and fresh! And this natural lemon shower gel from Kueshi encapsulates exactly the same feeling… 
With revitalising lemon and chamomile extracts, this shower carefully cleans and cleanses the skin whilst respecting your skin's natural pH level – never stripping it of the moisture it needs. Worth £5.70, it also protects your skin from morning to night, whilst leaving behind a refreshing lemony scent. 
We've never jumped out of bed and intro the shower so quickly in the morning. Forget a cup of coffee every AM, this shower gel is all we need to feel wide awake! 
Subscribe To GLOSSYBOX
To get your very own GLOSSYBOX every month, subscribe to GLOSSYBOX today! – Not only will you receive five beauty treats in our 'Let The Sun Shine' box, but you'll also get a whole host of other Glossy benefits! Earn Glossy Credit, get full access to the Glossy Lounge and take full advantage of exclusive discounts on our Limited Edition boxes and the GLOSSYBOX Skincare range! 
Don't forget, become a Glossy today and you'll get your first box for only £11, including delivery! Just use code 'GLOSSYBLOG' at checkout!