In a time when we're all juggling multiple plates at the same time, anything we can do to simplify everyday tasks is a huge help. We've manage our money online to not have to visit the bank, buy clothes from the web to avoid visiting busy shopping centres… so why wouldn't we make food shopping and meal prep a breeze too? So, in a bid to make mealtimes less hassle and a lot tastier, I decided to turn to HelloFresh.
No one really wants to head to the supermarket right now unless they desperately have to – that's a given. But when I do, if I don't go with a plan, I end up buying loads of ingredients for all the meals I want to cook, then end up seeing most of it go to waste. One of the biggest appeals of HelloFresh, to me, is that waste is non-existent. All ingredients come pre-portioned. Not only does this mean less time weighing out ingredients to prep, it also means that every little bit gets used. 
Another huge appeal to me was the chance to try making, and tasting, meals that I likely wouldn't normally get to. 1. Because I wouldn't even think to put these specific foods or ingredients together to make a meal, but also 2. even if I did, I wouldn't know how to do it successfully! 
Plus, seeing neighbours getting HelloFresh deliveries throughout lockdown made me want to get involved with all the foodie fun too! Because food is pretty much the main thing we can get excited about right now!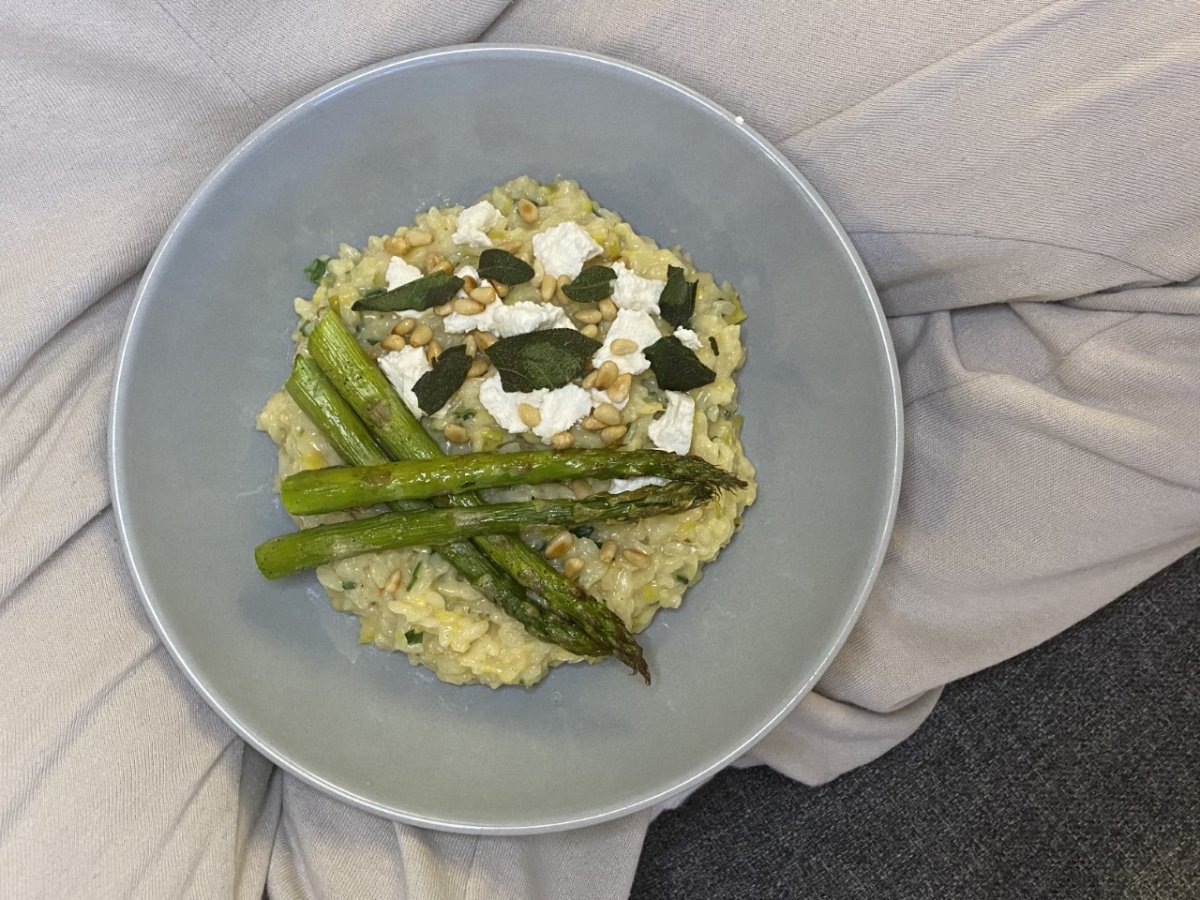 What Did I Order 
From
 HelloFresh?
Wanting to try options I wouldn't normally go for, I ordered three HelloFresh meals – two veggie options (a Korean-style rice bowl with tofu and a goat's cheese risotto) that I'd never had before, as well as a meaty dish (chipotle chicken tacos) that I knew I'd love. 
Despite their differences, all three were incredibly easy to make! The printed-out instructions included how long each dish would take from start to finish and all the equipment I'd need (as well as how many of my five a day it would include!) and perfectly explained each step of the method with handy pictures too. 
So, 
How Does HelloFresh Work?
Getting started with HelloFresh couldn't be any simpler if it tried. All you have to do is… 
Pick 

your

 plan

 – 

Cooking for one or the whole family? Got all the time in the world to make your meal or need options that are super quick

? Whatever your lifestyle, there's a 

HelloFresh

 plan

 to match.

 

Get your delivery

 – Each week, you'll 

receive your order of

 simple step-by-step recipes

, each

 complete with nutritional information and fresh, pre-

portioned

 ingredients

!

 

Cook, eat, enjoy!

 – 

No

 

more 'what should we have for dinner tonight?' discussions.

 

Instead, in

 a world where dinner is always planned, simple and delicious

, 

things are seriously straightforward!
What Kind 
Of
 Meals Are 
On
The
 HelloFresh Menu?
HelloFresh offers a whole host of meals, that change every week. There are vegetarian meals, quick and easy recipes, low calorie and protein packed options, as well as world flavours and street food inspired dishes that will enrich your taste buds. 
This means that really, you're going to be spoilt for choice. And that every member of your family will be able to find something they love. You can easily see what's on the menu for the next four weeks too, so planning in advance is incredibly simple! 
How Much Does 
HelloFresh
 Cost?
How much your HelloFresh delivery costs all depends on how many people you're cooking for, and how many meals you would like delivered each week. The more you order, the more you save. But you can get started from as little as £3.25 per serving – which in my opinion is a steal! 
Obviously, because being a Glossy means we're always bringing you the best offers on brands we know you'll love, we've of course got a Glossy discount especially for you!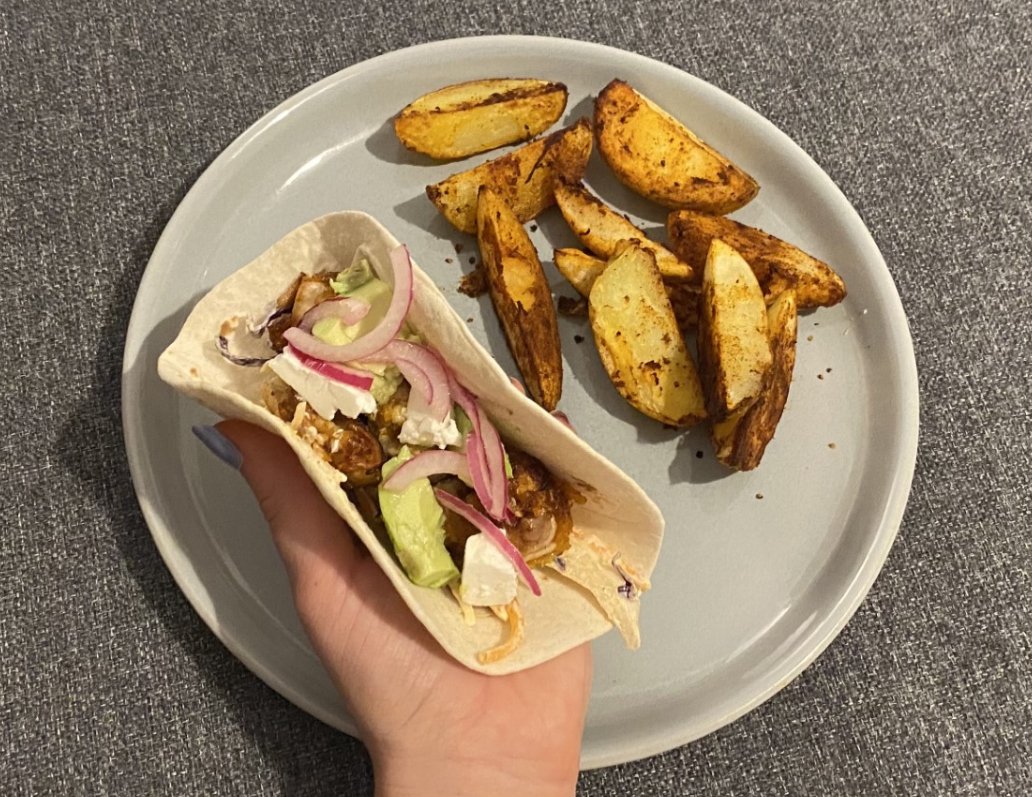 Save ££
On
 HelloFresh
We want to make mealtimes as easy as possible for you! Whether you're busy with work, childcare, or you're bored of cooking and simply want a little dinner time inspiration, we want to help. So, we've teamed up with HelloFresh to bring you a GLOSSYBOX exclusive offer! This offer will be coming directly to your inbox early next week, so keep your eyes peeled for its arrival! 
Not getting Glossy emails? Make sure you sign up to our newsletter! 
Subscribe To GLOSSYBOX
Love a good discount offer? Well, we have tonnes of them in the Glossy Lounge! But, to get access to this subscriber exclusive area, you NEED to be a Glossy! Sign up today and you'll not only start receiving our incredible monthly boxes, you'll also gain a whole host of other Glossy benefits. This includes not only entry to the Glossy Lounge, but also exclusive discounts and priority access on our Limited Edition boxes and GLOSSYBOX Skincare, and the opportunity to earn Glossy Credit!