Ready for our third and final GLOSSYBOX x Fenty Beauty Limited Edition product reveal? 
From eyes to lips and everything in between, the products in this box are sure to become your weapon of choice for self-expression! Featuring five makeup must-haves and one beauty tool, the GLOSSYBOX x Fenty Beauty Limited Edition is worth over £105! 
You're really not going to want to miss out on this one! Sign up to our GLOSSYBOX x Fenty Beauty waitlist now to stay in the know!
These are the final two products left to reveal from our GLOSSYBOX x Fenty Beauty Limited Edition…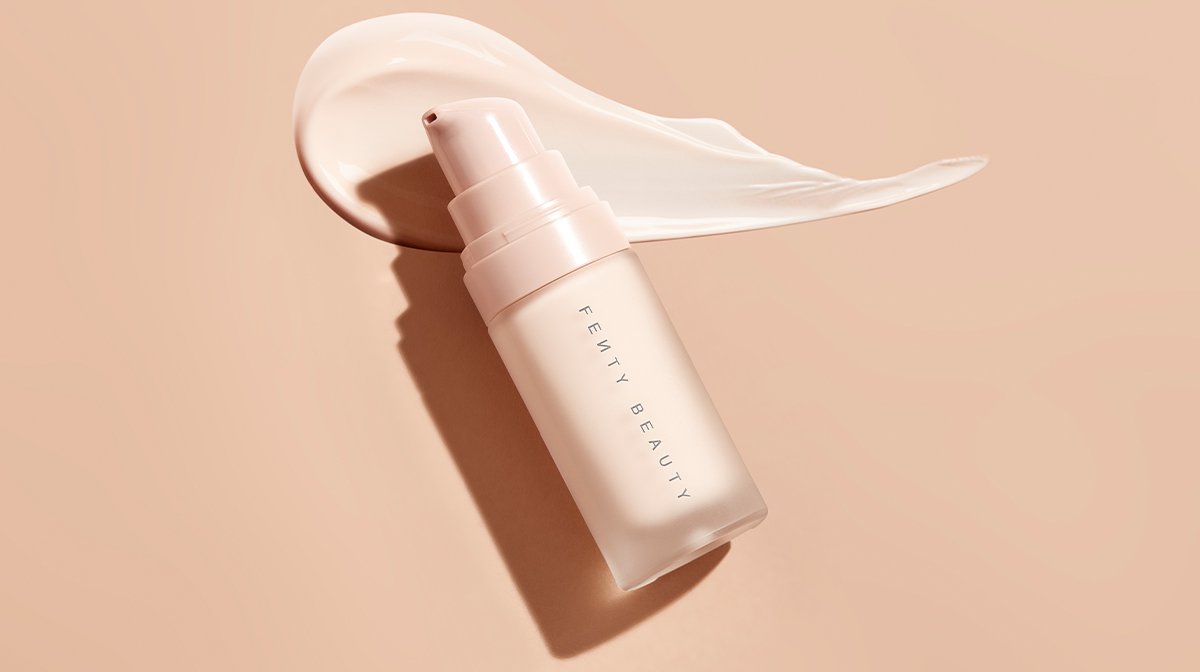 Prep 
The
 Perfect Base 
With
The
Pro 
Filt'r
 Mini Instant Retouch Primer
This shine-stopping, pore-diffusing primer smooths the way for better and longer lasting foundation application. Pro Filt'r's cushiony, touch-me-now texture mattifies skin with the lightest-possible feel. Reducing the appearance of pores and uneven skin tone and texture, this mini primer creates a filter-like blurring effect, instantly absorbing shine, for a full-on sensorial experience. 
What Does Rihanna Say About This Primer?
For Rihanna, creating the perfect soft matte base is the most important part of any look. 
"I wanted this primer to feel soft and moisturising at the same time, as well as do the job of keeping makeup on." – Rihanna
Five Ways 
To
 Use A Primer
As a straight up primer

 – after applying your skincare, use your hands to gently push your primer into the skin.

 

Mix it with illuminator 

–

 if you're in need of a boost in radiance, mix your primer with a little illuminator before applying it to your face.

 

Mix it with concealer

 – 

If you're starting to get the odd fine line, try mixing your primer with a little concealer. The primer will help diffuse signs of ageing, while the concealer will provide coverage.

 

Alter your foundation

 – If you wa

nt to 

wear 

a slightly sheerer foundation

 but don't want to buy another product,

 try mixing 

your current foundation 

with a little primer. This will help turn your full coverage foundation into a lighter base.

 

To turn powder eyeshadow into cream

 – 

Try mixing your favourite eyeshadow with a little primer to give it a creamy texture – it'll also make it last longer!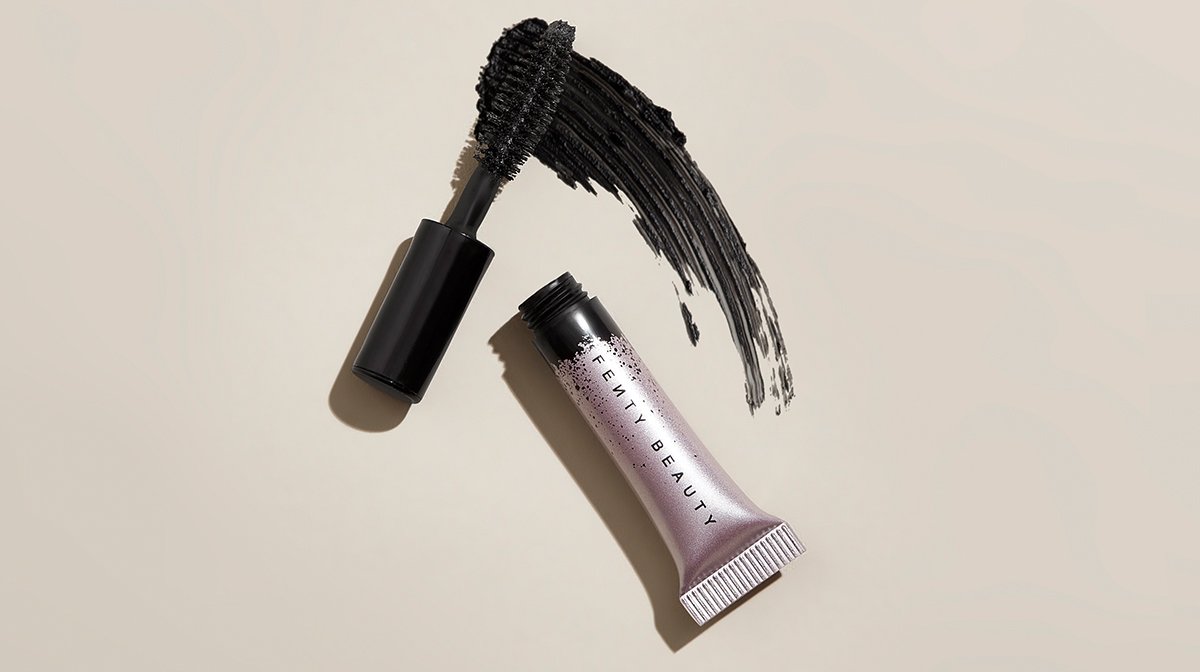 Get 
The
 Full On Lash Look Rihanna Loves With This Mascara
Get full-on lashes like never before with a mascara designed to give you the iconic lash look Rihanna loves! Full Frontal's lightweight, ultra-black formula has been specifically paired with an exclusive flat-to-fat brush to deliver volume, length, lift and dramatic curls. 
And, thanks to the wand's round, pointed tip, you can load up and reveal every little lash you never knew you had! Plus, as a sample size, this product can be easily slipped into your handbag and used to touch up your lashes on the go!
What Does Rihanna Say About 
The
 Full Frontal Mascara?
"I love doing different looks with my mascara so it was important for me to have a brush that allowed me to do it all! Sometimes I'll do a couple extra coats with the fat side of the brush just on the lashes in my outer corners for an extra eye-opening look to accentuate my eye shape!" – Rihanna 
How 
To
 Use 
The
 Full Frontal 
Mascara
Follow these top tips for fab lashes: 
For max volume, make sure the FAT side of the brush is fully loaded. And then layer until you reach your desired effect.

 

For max curl, 

use the FLAT side to comb through and define, curl, and separate. Use the pointed tip to coat the hardest-to-reach lashes in the inner corners.

 
For more tips on how to get the most out of your eye looks, read our tips and tricks for applying mascara blog post.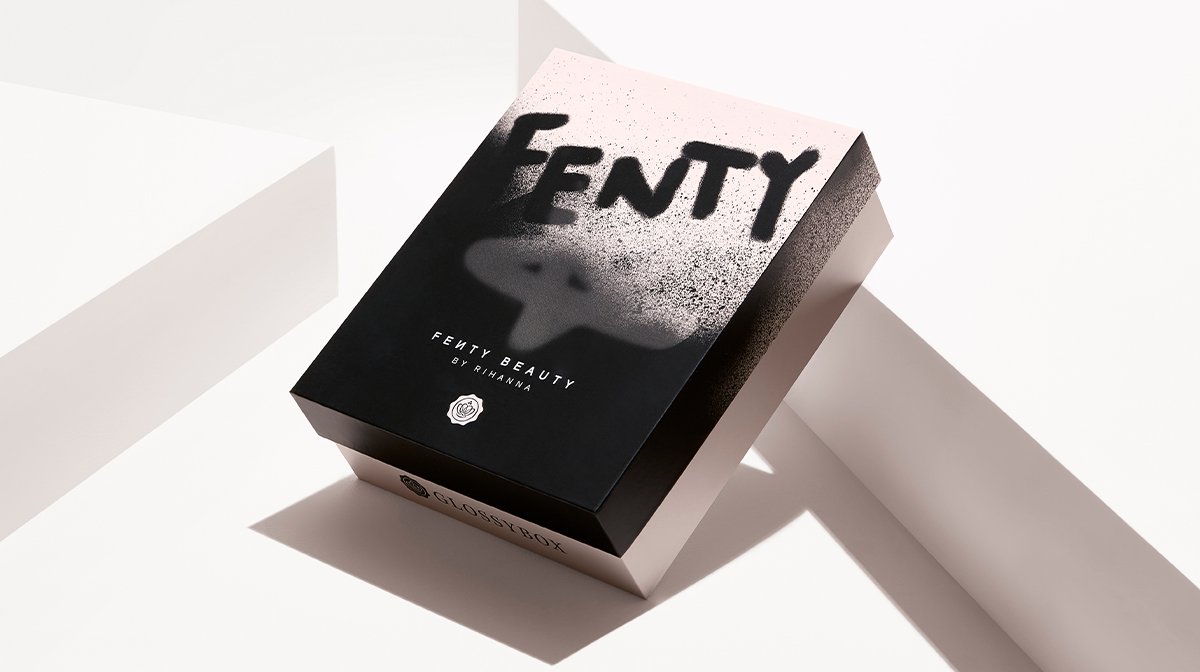 More GLOSSYBOX x Fenty Beauty Limited Edition Product Reveals
We've now shared all of our GLOSSYBOX x Fenty Beauty Limited Edition products! Missed them? Don't worry! Here they are again… 
If you want to know more about when this box will be on sale, and how much for, make sure you've read our Story Behind The Fenty Limited Edition box too! 
Subscribe Now For Priority Access!
We have a feeling this Limited Edition is going to sell out EXTREMELY fast! But, if you subscribe to GLOSSYBOX today, you'll get priority access which will ensure you don't miss out! As a Glossy, you'll also receive an exclusive discount on the Fenty Beauty Limited Edition (it's £5 less if you're a subscriber!).