The leaves are changing colour, the temperatures are dropping and limited edition hot drinks are available everywhere – autumn has officially arrived! While it's instinctive to switch up your wardrobe at this time of year and trade in your summer dress for a cosy jumper, you should also think about how to adapt your skincare routine to the changing weather too.
How Cold Weather Affects Your Complexion
Over the last few weeks, you may have noticed a few changes to your skin as a result of the temperature dropping. Perhaps your skin feels dry just a few hours after applying your moisturiser, or maybe you've noticed few unwelcome spots popping up or unwanted lines appearing around your eyes.
These are just a few unfortunate effects of colder, drier and blusterier autumnal weather – particularly as your face gets the most exposure to these harsh conditions. Don't worry though Glossies, we've got you covered!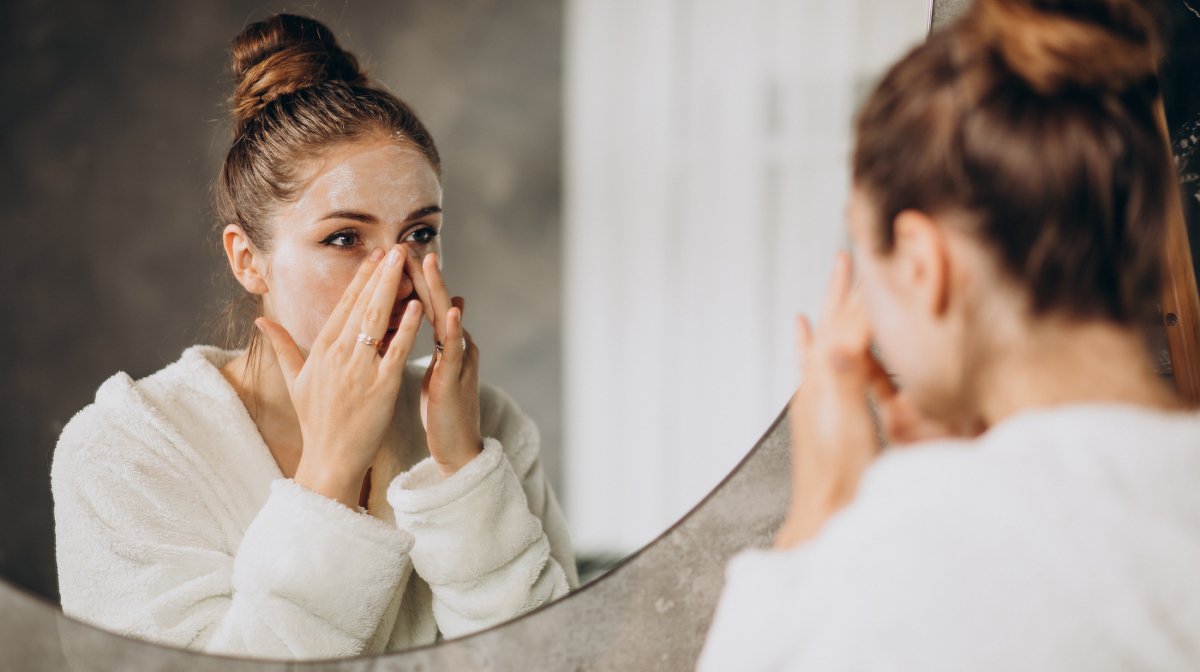 Here's an autumnal skincare routine that will give your complexion its healthy summer glow back.
Five Tips For Healthy Skincare In Autumn
While there are plenty of things you can do in autumn to boost your skincare routine, these are five of our top tips!
Cleansing Is Key

 

Swap Lighter Moisturiser For Richer Remedies

 

Exfoliate More Frequently

 

Provide A Little Extra Protection

 

Don't Ditch SPF
Cleansing Is Key
A gentle foaming cleanser may have worked wonders for your complexion over the summer, but now the weather is cooler and therefore harsher on skin, it's time to turn to something that'll cleanse deeper. A cream cleanser will effectively remove your make-up, whilst also deeply cleansing ridding the skin of dirt and impurities. The GLOSSYBOX Skincare Deep Cleansing Cream is an ideal product for this situation!