I think we can all agree that we all love a good massage. Whether it's to help you to relax or to soothe sore muscles, massages are a great way of treating yourself to a little pampering session. So, in keeping with our 'Glossy Spa' theme this month, I thought I'd talk you through how to give yourself a massage so you can enjoy some me time.  
Face Massage Tutorial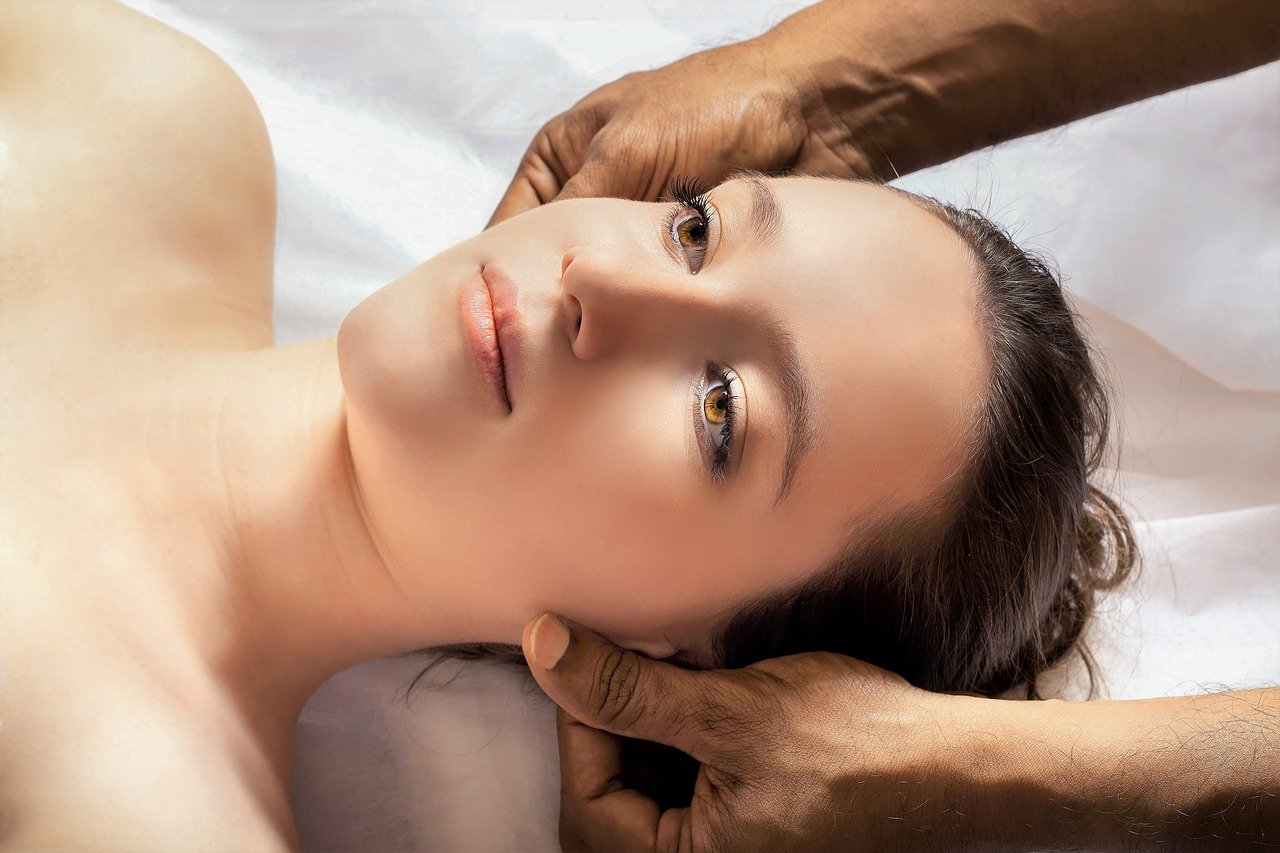 When you start to feel a headache coming on, you just can't beat a face massage! Place your fingertips along your hairline, and use them to lightly draw little circles. Then, repeat the movement along your cheekbones and jawline, and above your eyebrows. You can also rub your ears and earlobes between your fingertips. 
Related: This 5 Minute Facial Massage Will Revitalise Your Skin
How 
To
 Give Yourself A Head Massage
The best thing about a scalp massage is that you can do it anytime, anywhere. All you need to do it place the heel of your palms onto your scalp under your hair near your temples. Then, gently squeeze and push your scalp up towards the ceiling, hold it for a few seconds, then release. You can repeat this across your whole head. 
Relax Your Neck 
And
 Shoulders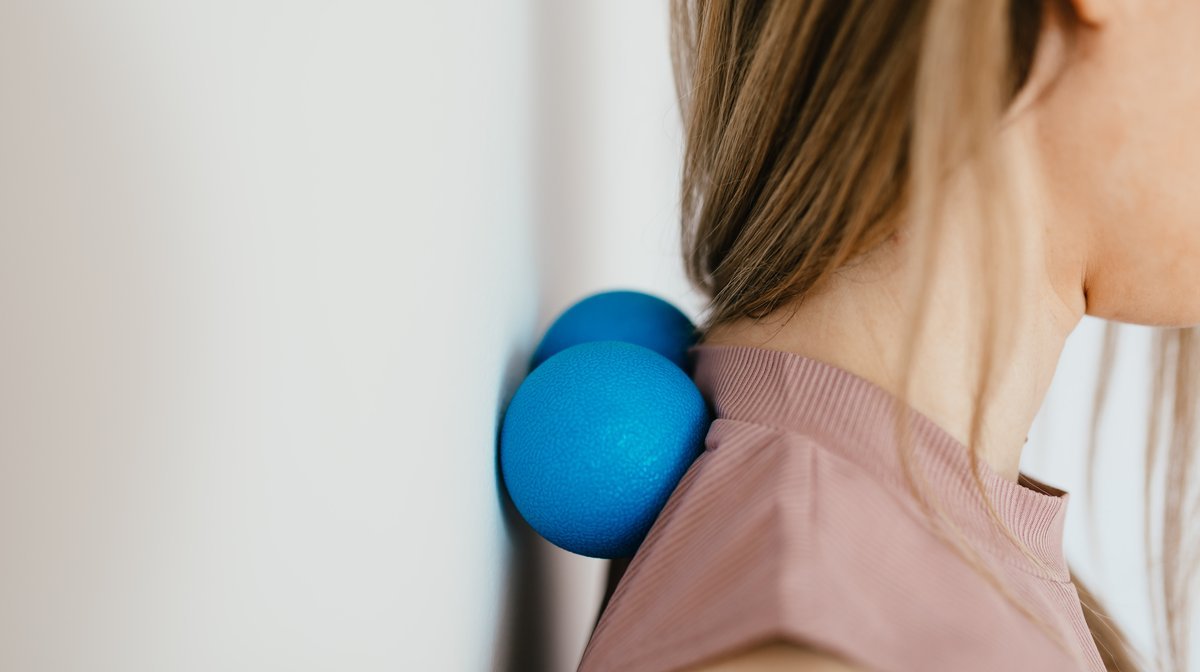 Did you know that most people carry their stress and tension in their shoulders? That's why they can get so tight. Here's how you can give yourself a massage to relieve some of that tension: 
Drop your shoulders and slowly tuck your chin in towards your chest to stretch your neck. Then, place a few fingertips on the back of your neck, where your neck and shoulders meet. Press firmly and hold, releasing only when your muscles feel more relaxed. Rolling your shoulders backwards and forwards slowly will help too.  
How To Massage Your 
Lower Back
Whether you're sat down at a desk all day or chauffeuring the kids around, your lower back can take a hit. So, to give yourself a massage, stand with your back to a wall and place a tennis ball between you and the wall. Then, move your body up and down and side to side slowly, so that the ball massages your lower back. Keep rolling for a couple of minutes.  
Give Yourself A Foot Massage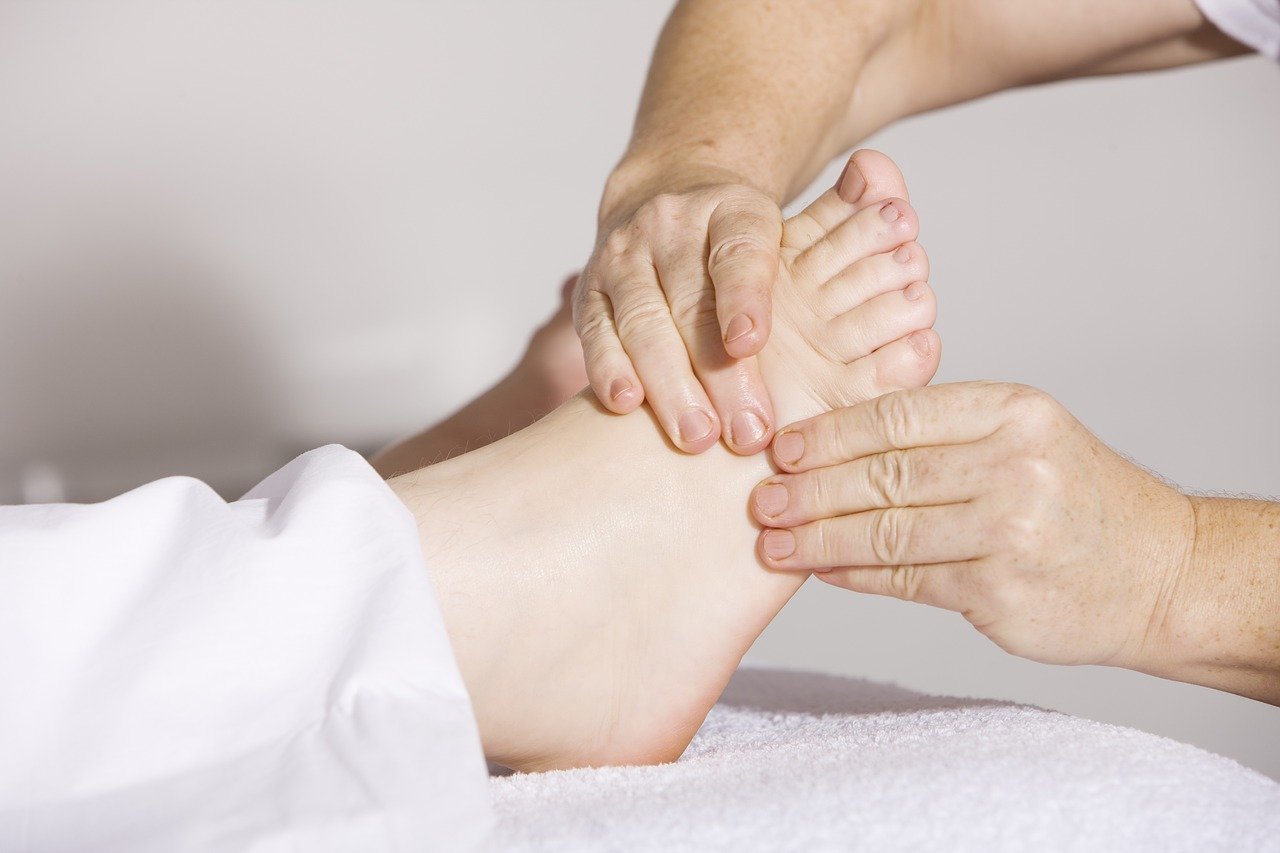 After a day spent on your feet, you can't beat a foot massage. Sit down on the sofa with your feet on the ground. Then, place a tennis ball under one of your feet and roll it from your heel to the arch and toes. Keep it up until your foot starts to feel better, then switch.  
Hand Massage Tutorial
Saving the best for last! My favourite part of a salon manicure is when they massage your hands, so I decided to learn how to do it myself. Here are a few tips:  
Place your hand, palm up, on top of your thigh and relax.

Push the heel of your other palm along your

forearm

 up towards your wrists.

Continue along your open palm, down towards your fingertips and 

over the mound of your thumb.

Repeat until your arm feels soothed, then switch hands.

 
Related: The Best Massage Tools To Relieve Stress
Thanks to these great tips you'll be able to give yourself a massage anytime!  
Subscribe To GLOSSYBOX
Of course, another great way of pampering yourself is to treat yourself to a box of beauty surprises. At GLOSSYBOX, we send you 5 beauty must-haves straight to your door so you can pamper yourself every month. What are you waiting for? Subscribe now!