Our mission to give you a summer-worthy radiance continues! As you'll already know, our bareMinerals Limited Edition includes 5 makeup and skincare products that will help you to achieve your sun-kissed glow.
This week, I've unveiled the first three products included in this box (highlighter drops, a bronzing powder and an incredible serum). Next up, though, is a fabulous full-size primer worth £24!
Flawless Makeup Starts With A Great Base
As all of you makeup-loving Glossies will know, great makeup starts with an even better base. So, how do you achieve a silky-smooth complexion? Well, it starts with a healthy skincare routine and ends with a powerful primer.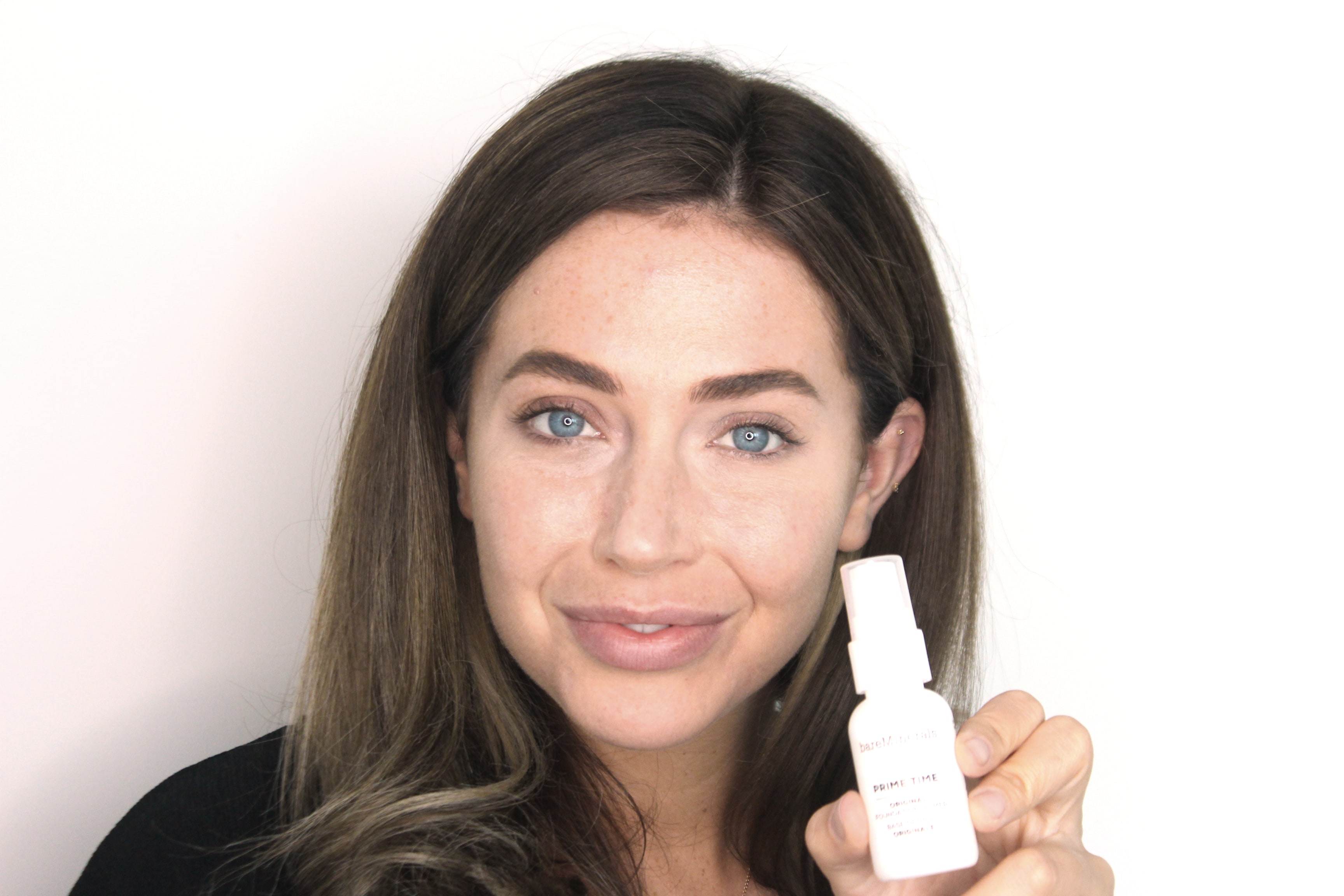 If you suffer from flaky and dry skin, or enlarged pores, or uneven skin that causes your makeup to crease, then a primer is essential – and nothing works quite as well as bareMineral's primer, the Prime Time™ Foundation Primer.
Prime Time™ Foundation Primer Creates The Perfect Canvas
 If you want to extend the wear of your foundation, this mineral-based primer is a great place to start:
Vitamin C boosts the collagen levels in your skin to firm, plump and smooth your skin.
Vitamin E protects from damage caused by free radicals (these are unstable atoms that upset the balance of your complexion).
Aloe vera calms and soothes your skin, while hydrating it too.
Essentially, bareMinerals' primer is the perfect blend of ingredients to hydrate flaky and dry skin, smooth out fine lines and reduce the appearance of pores. It evens out the texture of your skin and moisturises dry patches. Your foundation will then go on flawlessly, making that fresh-faced look we all love last even longer!
Another thing that I love about bareMinerals' primer is that it is fragrance-free. It won't irritate sensitive skin or react to your foundation.