This September, we're serving up delicious beauty with not 5 but 6 products that smell good enough to eat!
From nourishing coconut to refreshing tea leaves, and invigorating rose to brightening banana, our 'Delicious Beauty' edit includes skincare, haircare and cosmetics that will give you a taste of food-inspired beauty!
What's Inside Our 'Delicious Beauty' Edit?
A Tea-Based Body Scrub
Who would have thought that tea leaves could be used for more than your morning cuppa? Well, this 100% natural, Ayurvedic body exfoliator is formulated with Black Assam Tea leaves.
Filled with caffeine, antioxidants and essential oils, it buffs away dry cells while moisturising your skin. A soft, smooth and reinvigorated body awaits! Oh, and you're going to love its irresistible sweet almond and orange smell.
Find out more about the Delhicious Body Scrub in this blog.
An Eau De Parfum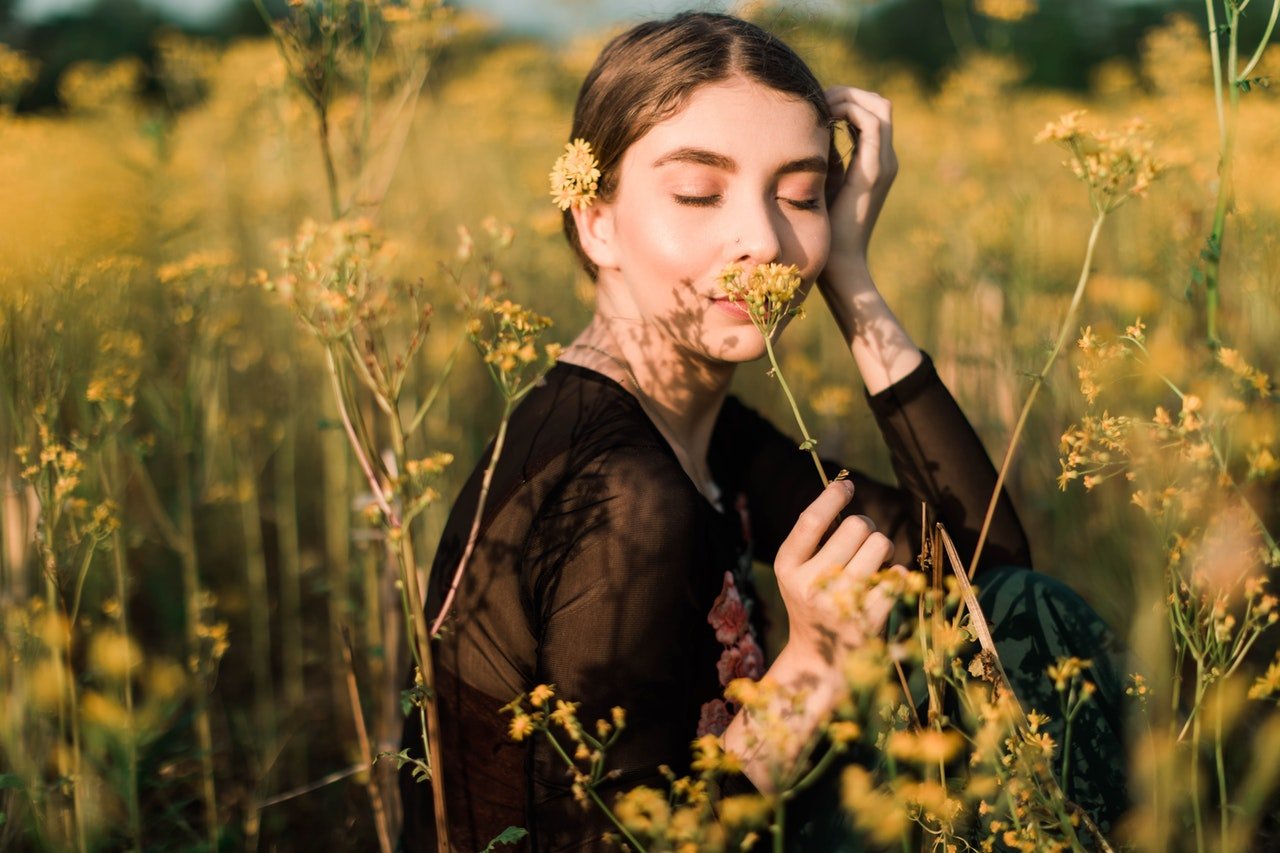 Hand-blended and filled with pure essential oils, your second sneak peek is a treat for the senses. If you love a floral perfume, you're going to adore this!
The Makeup Bag Essential Everyone Is Talking About
This September, we're also treating you to a makeup bag essential that beauty bloggers are raving about! I don't want to give too much away, so I'll just say is that this powder is the key to a glowing, bright and flawless complexion!
7 Exciting Things Happening This Month
1. An Extra Chocolatey Treat
We've partnered with the famous Belgium chocolate brand GODIVA to bring you a delicious chocolatey treat this month! Inside your 'Delicious Beauty' GLOSSYBOX, you'll find one of two GODIVA chocolate bar: a luscious caramel treat or a dark chocolate indulgence.
Founded in Brussels nearly 100 years ago, GODIVA have almost a century's worth of experience crafting mouth-watering chocolate using the world's finest ingredients. Believe me, Glossies, you're in for a treat!
2. Our Advent Calendar Is Coming Soon!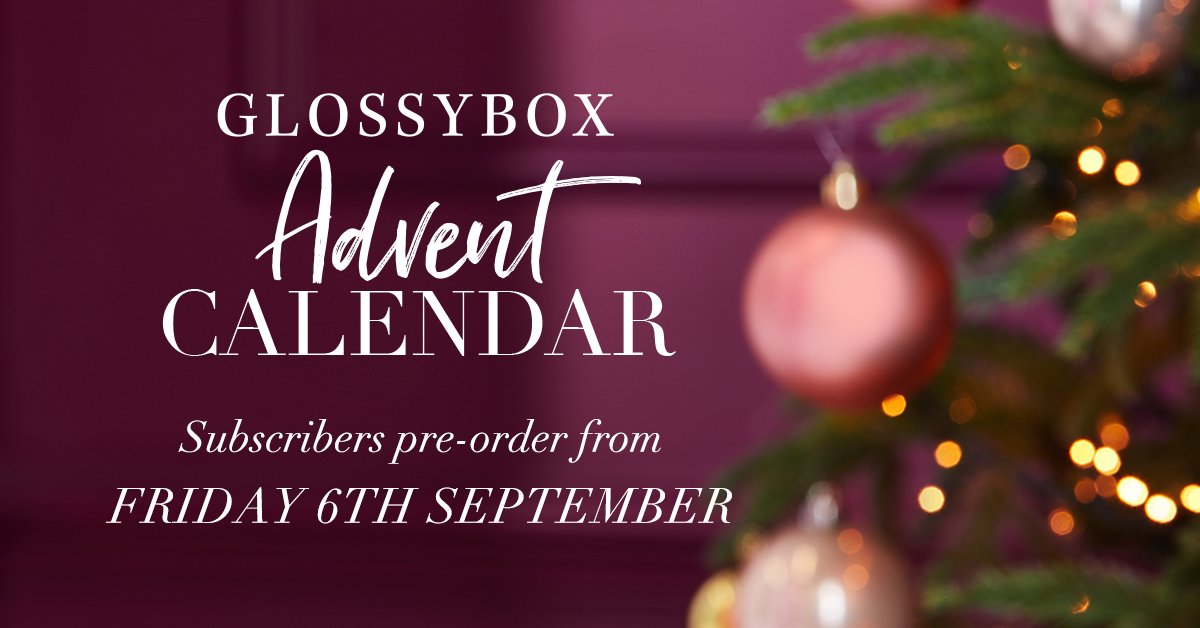 It's the season to be happy, beautiful, strong, loving, confident, healthy, hopeful… Yes, it's the season to be Glossy!
The GLOSSYBOX Advent Calendar 2019 includes all the makeup, skincare and haircare you need to feel special this Christmas. Trust me, it's even better than last year's!
Our Calendar will go on sale to subscribers on Friday 6th of September for the exclusive price of £70! Stay tuned for more information…
3.  The Return Of  The GLOSSYBOX Beauty Hunt!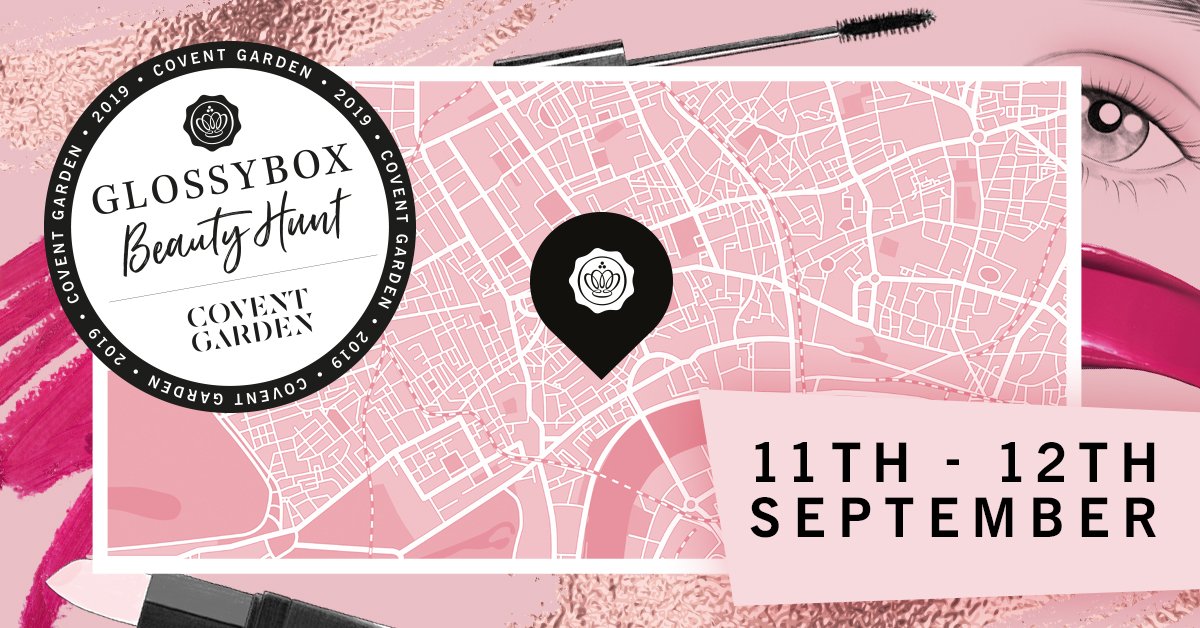 The Beauty Hunt is back and it is bigger than ever! The GLOSSYBOX treasure hunt is returning to Covent Garden for London Beauty Week.
We will be hiding 10 golden tickets waiting to be discovered around Covent Garden's Piazza on Wednesday 11th September and Thursday 12th September. Happy hunting!
4. Meet More Of The GLOSSY Circle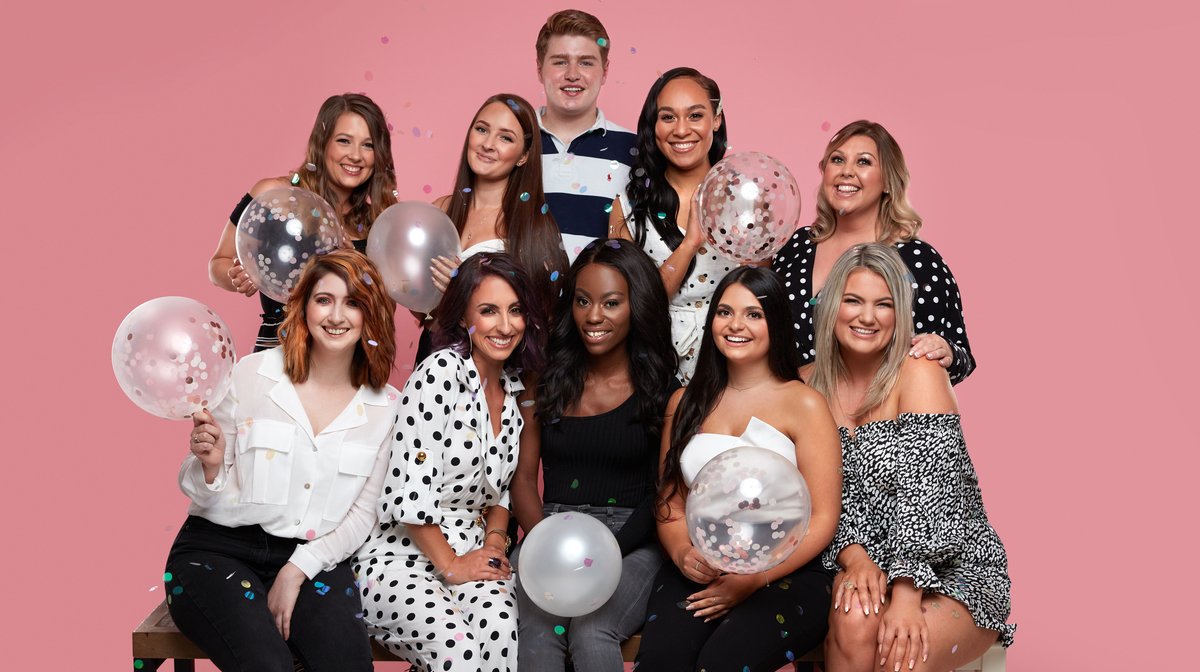 While I've already introduced you to the lovely Willow Biggs and Hollie Cagney, I'll be interviewing two more members of The GLOSSY Circle this month. I hope that you're excited to meet them!
5. The GLOSSY Lounge Is Here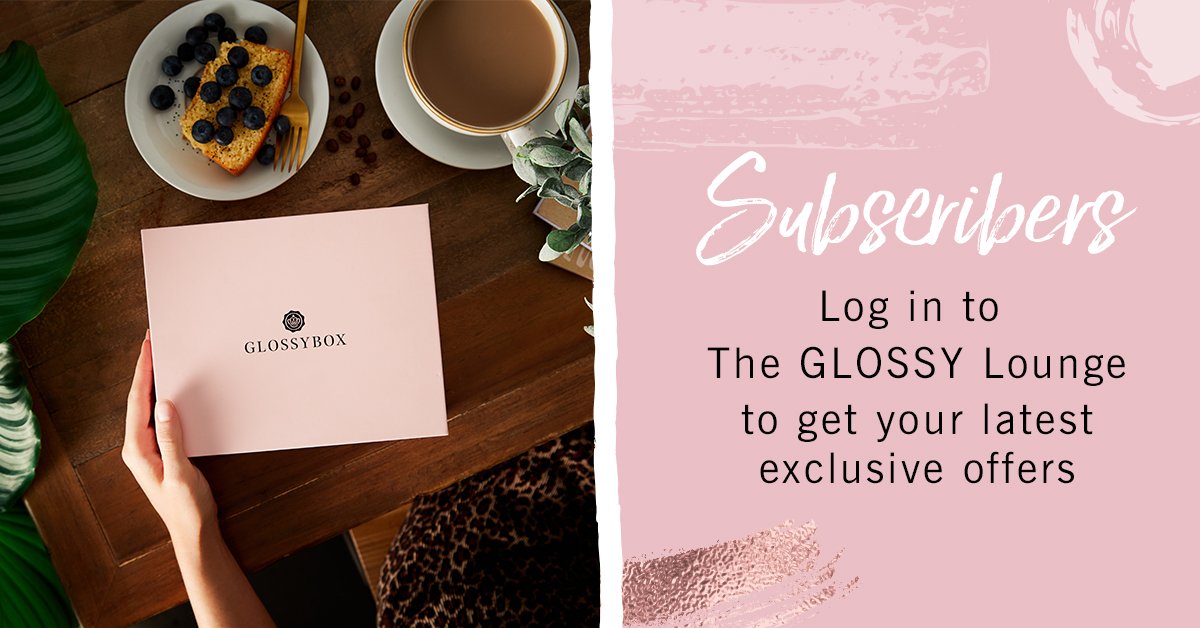 As always, there are loads of fantastic offers and competitions waiting for you in The GLOSSY Lounge. This month, we've got exclusive deals from Coast, Beauty Expert, Exante and more!
On the 15th of September, we'll be introducing a brand new selection of discounts from must-have beauty, fashion and lifestyle brands. Stay tuned!
To enjoy the VIP experience, simply log into your subscriber account and shop the offers.
6. Our Facebook Live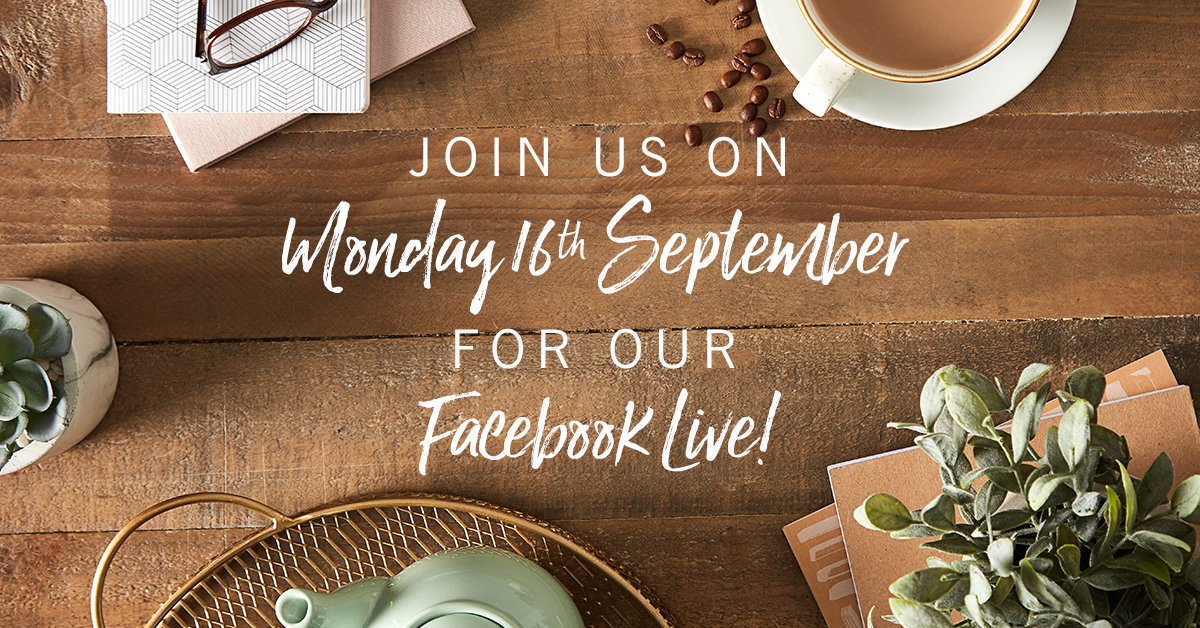 We love having the opportunity to chat with all of you Glossies during our Facebook Live. It's such a great opportunity to get your feedback on the products and answer all of your questions.
We'll be hosting the live unboxing on the 16th of September at 1pm. We'll talk you through all the products in our 'Delicious Beauty' GLOSSYBOX. Better yet, we'll be giving you the chance to win an incredible bundle of prizes! Don't forget to tune in!
7. Download This Gorgeous Phone Wallpaper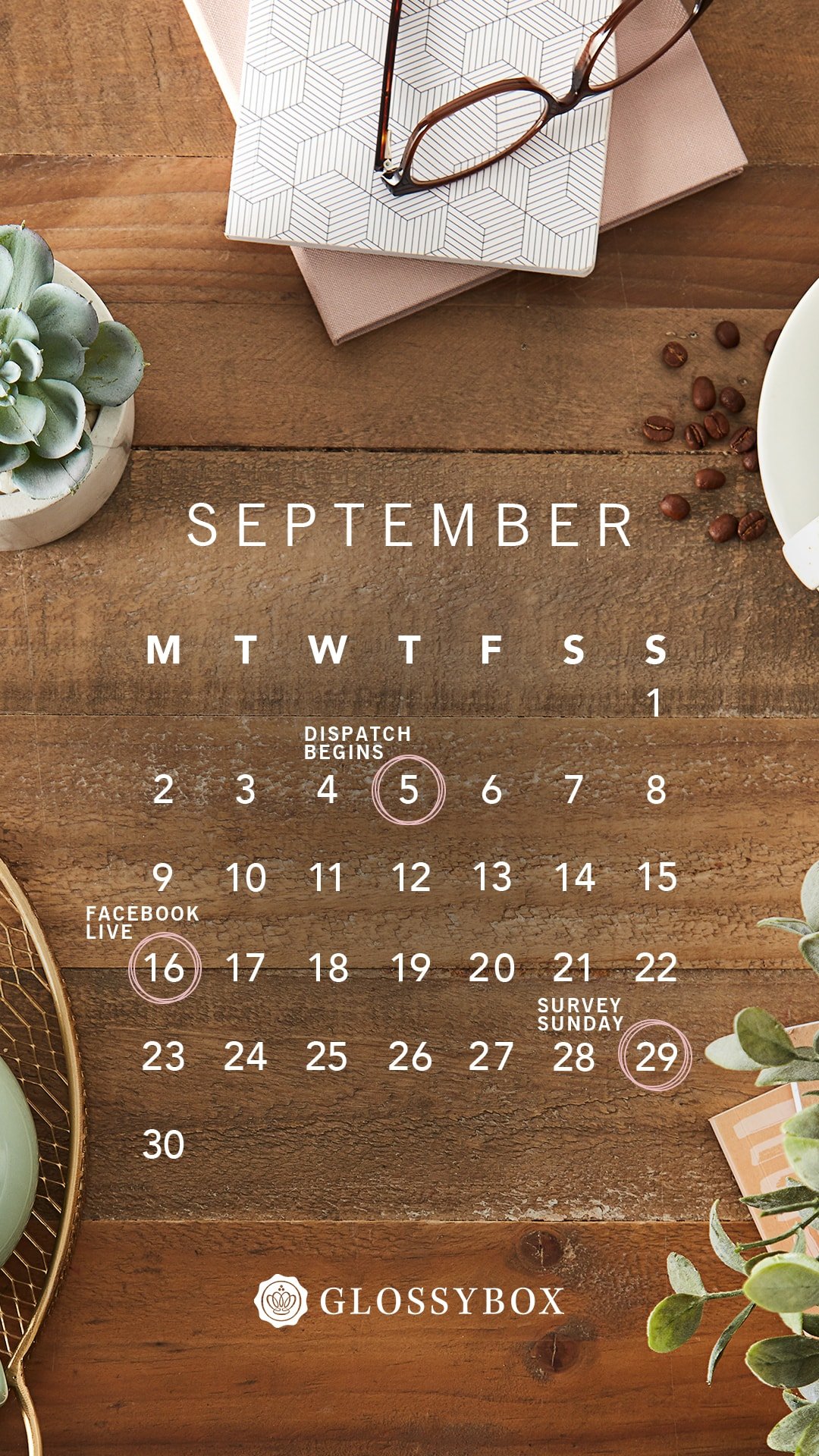 If you're on a mobile phone, just press down on the image until the options menu pops-up and select 'download image'. If you're on a computer, simply right-click on the image and select 'save image as' to download this gorgeous calendar.
The 'Delicious Beauty' GLOSSYBOX Has Now Sold Out
Our 'Delicious Beauty' GLOSSYBOX has sold out. Subscribe now to pre-order our special design October box!