Did you know that as an extra treat, we've hidden 20 tickets in our July boxes? If you find one, you'll be the lucky winner of either a Figleaves or SkinnyDip London voucher worth £50! You could use it to treat yourself to a gorgeous one-piece or a stunning bikini from the new Figleaves swimwear collection or the latest Skinnydip London range!
You may have spotted this summery bikini or this passport holder and luggage tag in our July images.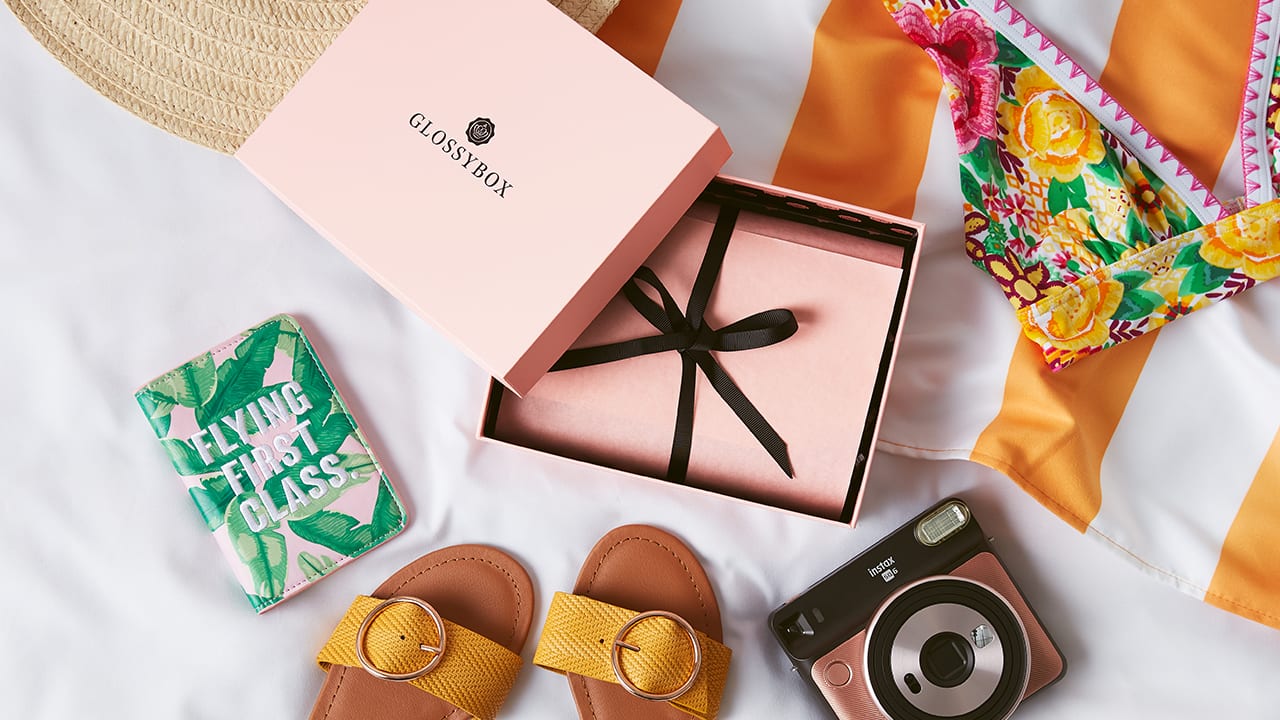 Here are some of their other latest designs…
Eye-Catching One-Piece Swimsuits
One-piece swimsuits have made their comeback! Forget your standard boring swimming costume though, high-cut legs and plunging necklines are the new subtle yet sexy design that everyone is flaunting this summer.
Choose between a vibrant halter neck swimsuit in a pink and blue leopard print, an eighties-style low back checked design, or a bright and colourful summery one-piece with a plunging neckline.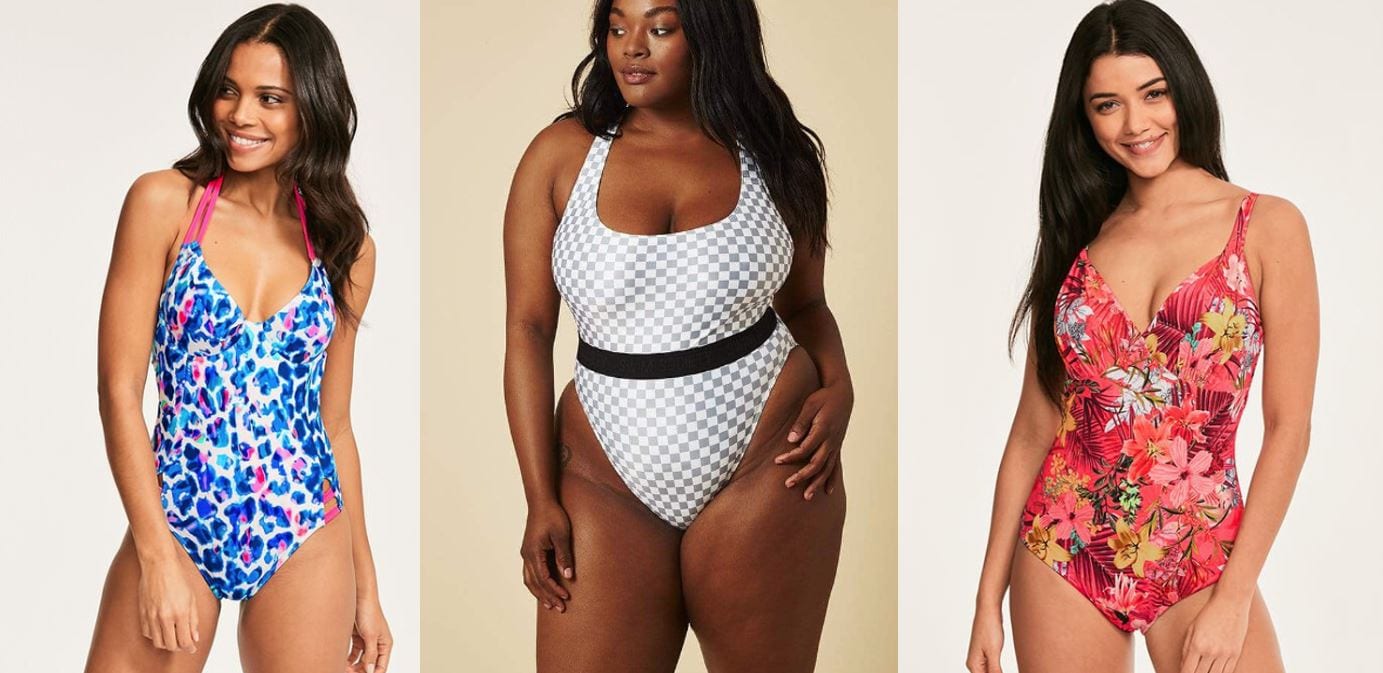 buy the vibrant leopard print  – buy the checkered design – buy the tropical floral pattern
Two-Piece Bikinis 
If you want to achieve a gorgeous summer glow without the tan lines, then a bikini is the way to go! The new Figleaves swimwear collection boasts two fabulous designs, while Skinnydip London have some great choices too.
You could opt for a bold yellow and purple bandeau bikini, flaunt a vintage-style red striped two-piece, or wear a pink and orange halter design that just screams summer.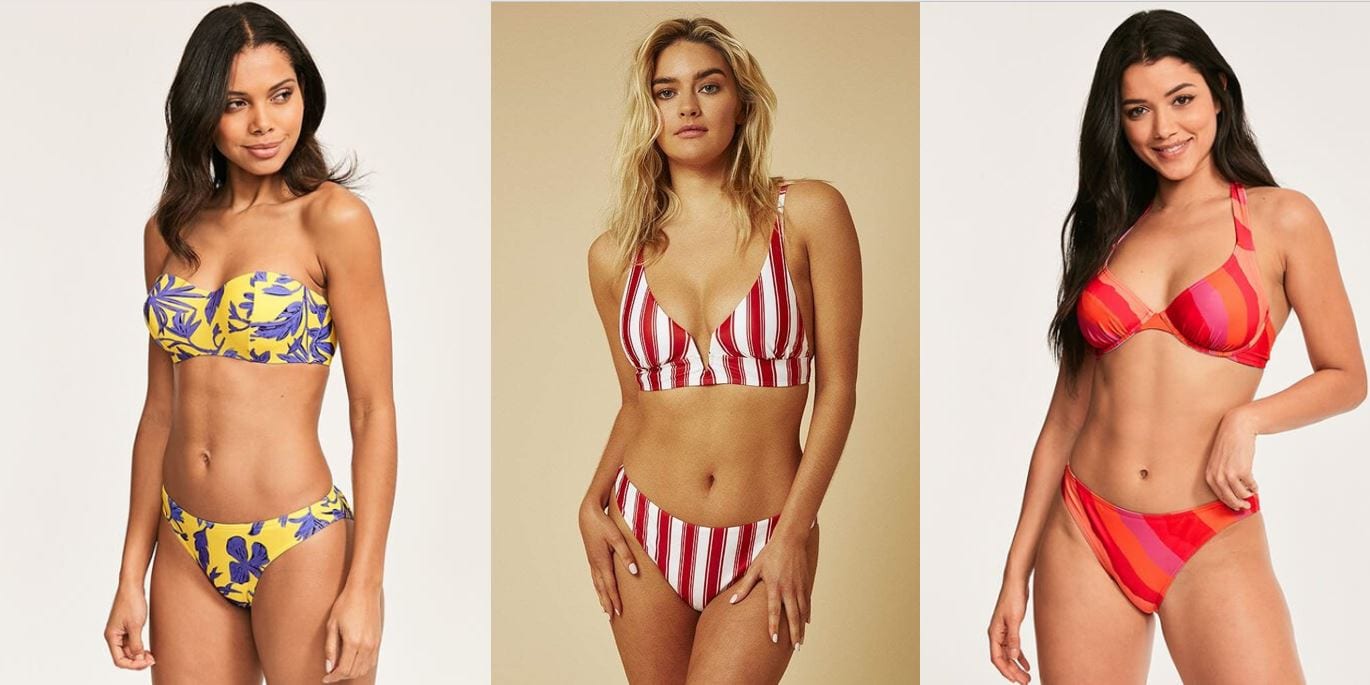 buy the floral design top and bottom – buy the striped print – buy the pink and orange patterned top and bottom
On-Trend High-Waisted Bikinis
When a traditional bikini feels too bare, an on-trend high-waisted two-piece is a stylish alternative!
Opt for a classic black and white polka dot design, a retro yellow pattern with a fashionable bunny knot tie or an ever-stylish and modern tropical print. All of these gorgeous bikinis are part of the new Figleaves swimwear range.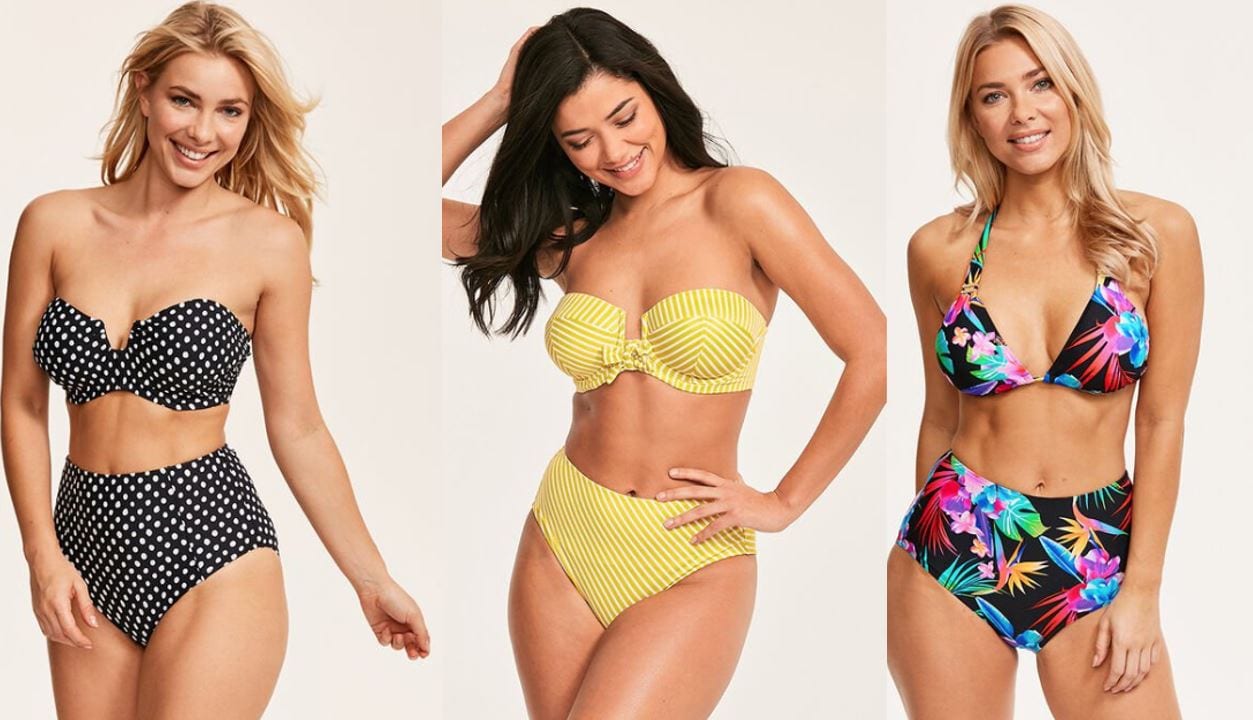 buy the polka dot print top and bottom – buy the yellow design top and bottom – buy the tropical pattern top and bottom
Lattice Ties Figleaves Swimwear
If there's one look that is definitely trending this summer, it's the lattice ties. Elegant and sexy, the added detail across your bust turns a nice one-piece into an absolute show-stopper!
Opt for a black and white geometrical pattern with floral details and trendy criss-cross straps, go for the sporty look with a cool and stylish monochrome striped suit, or embrace the tie-dye effect with an eye-catching white and purple swimsuit.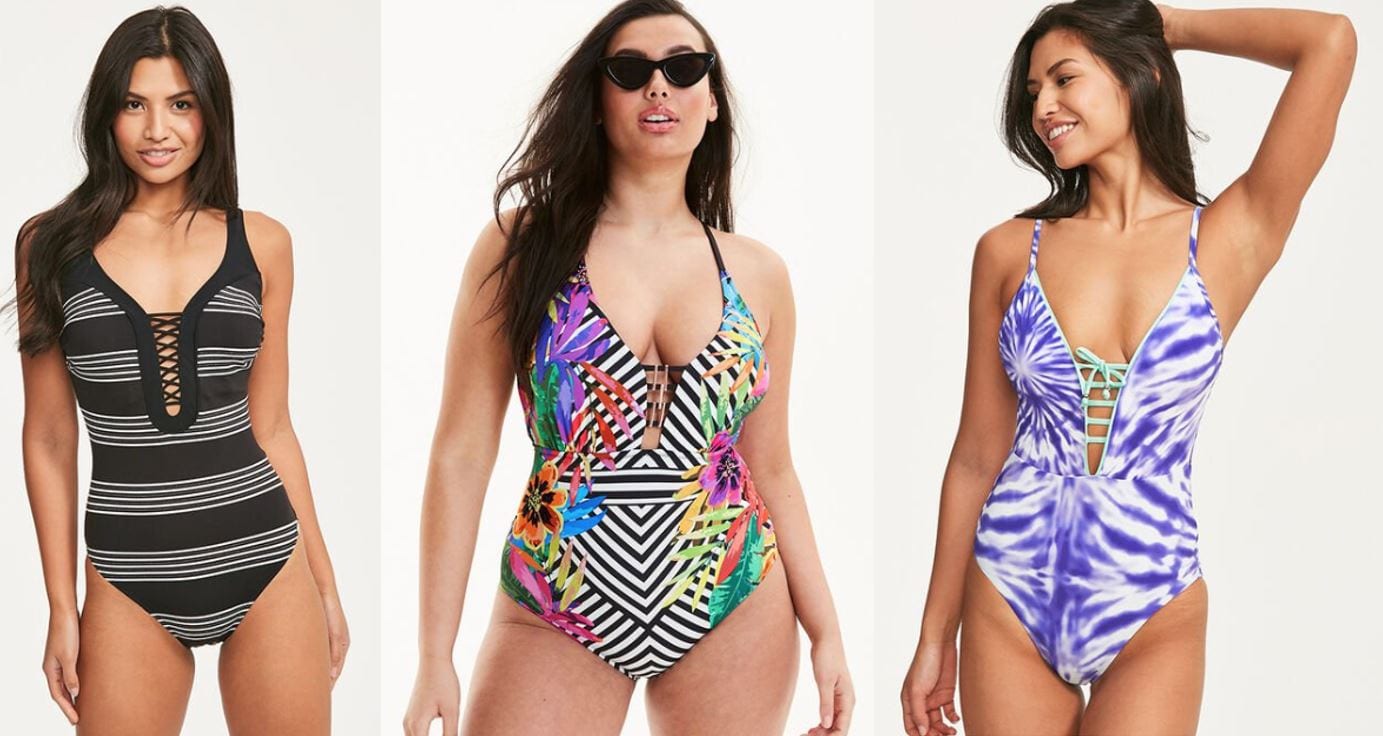 buy the monochrome striped design – buy the malibu swimsuit – buy the tie-dye pattern
And there you have it Glossies! The newest Skinnydip London and Figleaves swimwear you can buy for your summer adventures, regardless of whether you're jetting off abroad or heading to a British beach.
Flaunt Your New Bikini
If you're looking for a confidence boost before your flaunt your new bikini at the beach or the pool, check out these body positive influencers. They'll make you feel empowered and remind you that natural is beautiful.
Join The Glossy Family
Our 'Holiday Haul' has all your holiday beauty needs covered. To receive five must-have travel-friendly makeup, haircare and skincare products, subscribe now!