If you're looking to update your wardrobe this summer and are on the hunt for a new dress, you're in luck! We've partnered with Dorothy Perkins this month and we're giving you the chance to win a £150 Dorothy Perkins voucher and a 12-month GLOSSYBOX subscription! Keep an eye on our social channels for further updates!
With that in mind, here's the lowdown on the best dress shape for every occasion, as well as six of my favourite outfits from the Dorothy Perkins summer range.
Related: The Ultimate Summer Style Guide Feat. Coast
1. The Everyday Utility Dress
I have to say, I love the style of this dress. Simple and effortlessly classy, it's perfect for so many occasions. Throw a light cardi over the top and it's a great look for the office, or pair it with sling back heels and a summer hat and you've got yourself a holiday-worthy outfit.
Buy the strappy dress – buy the short-sleeved version
I like the  thick-strapped, square-neck white utility dress best, though the v-necked version with short sleeves has lovely side-split details, as well as practical pockets which always come in handy.
2. The Day-To-Night Bardot Dress
I'm also obsessed with this off-the-shoulder design. One of the hottest trends this summer, the bardot dress is feminine and flattering. Most of all, though, it's perfect for a day-to-night look.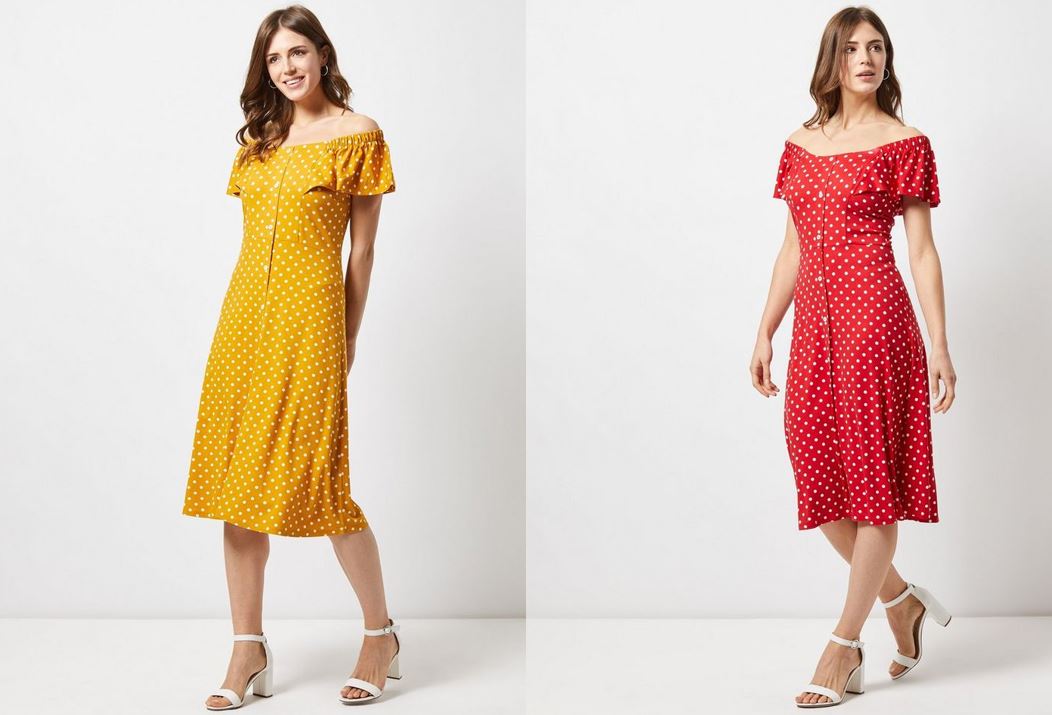 buy the yellow dress – buy the red one 
Wear it with flat, open-toed sandals and a pair of sunnies for a cute day look, then add a belt around your waist, grab a matching clutch and heels, and seamlessly transition from a casual outfit into an evening showstopper.
3. The Statement Asymmetric Dress
Who doesn't love a little bit of fashion and flare? Boasting a swishing hemline and bold-coloured prints, the asymmetric dress is THE statement look of the summer.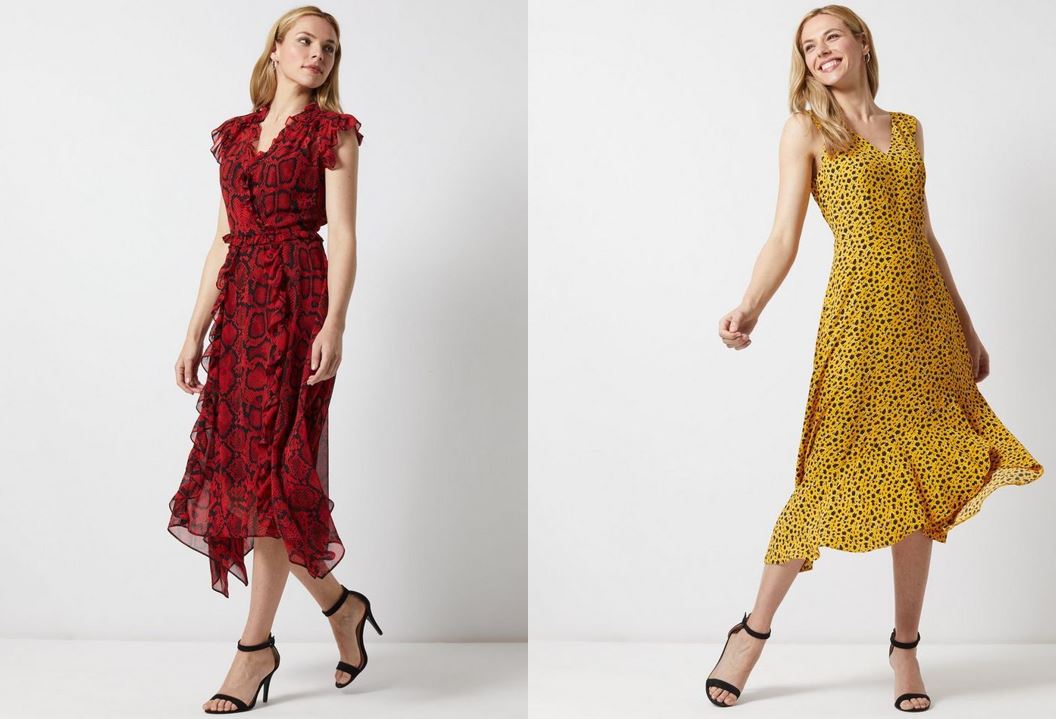 buy the snake print asymmetric dress – buy the bright yellow one
Choose between a bright yellow dress (a true celebration of summer and happiness, don't you think?) or embrace the on-trend snake print with a colourful twist.
4. The Going-Out Slip Dress
Let's face it Glossies, dressing up in the summer isn't easy. You want to look good, but still be comfortable and cool. Well, that's where the slinky slip dress comes in. Soft, cool and easy to wear, it's ideal for a night on the town.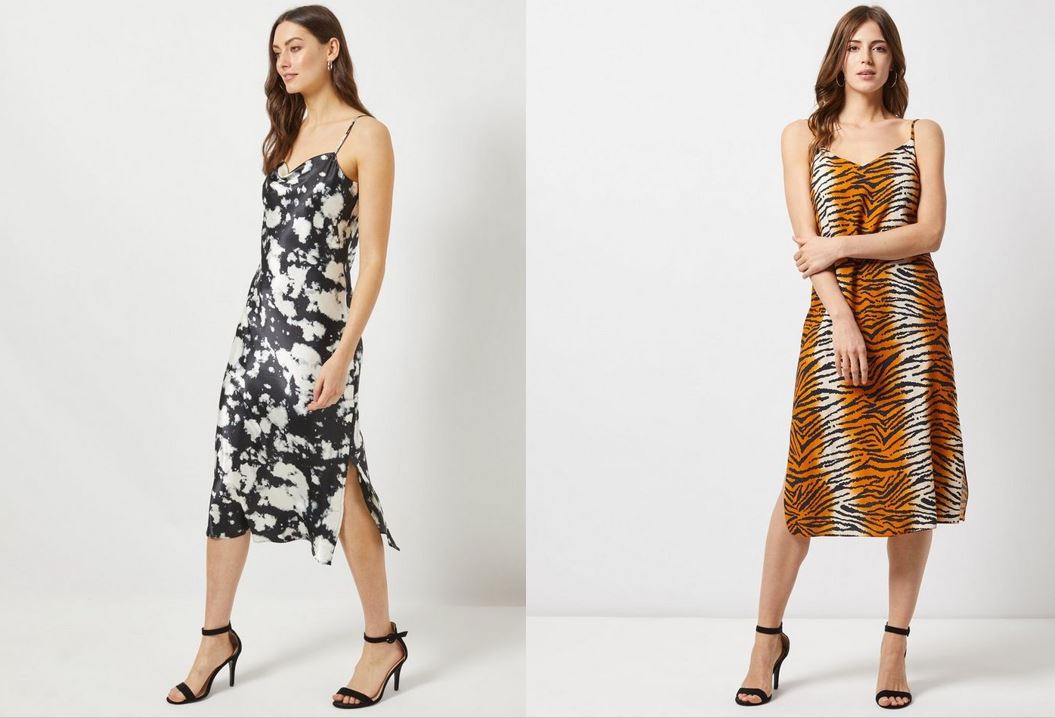 buy the tie-dye dress – buy the tiger print dress
Opt for an elegant black and white tie-dye pattern, or embrace your wild side with a stripy tiger print.
5. The Special Occasion Midi Dress
Every woman needs a special occasion midi dress they can bring out for impromptu events. Luckily, Dorothy Perkins have two black floral print dresses that are perfect for the job: a strappy square neck with a mid-thigh split, and a chiffon v-neck with romantic ruffle detailing. I can't choose my favourite!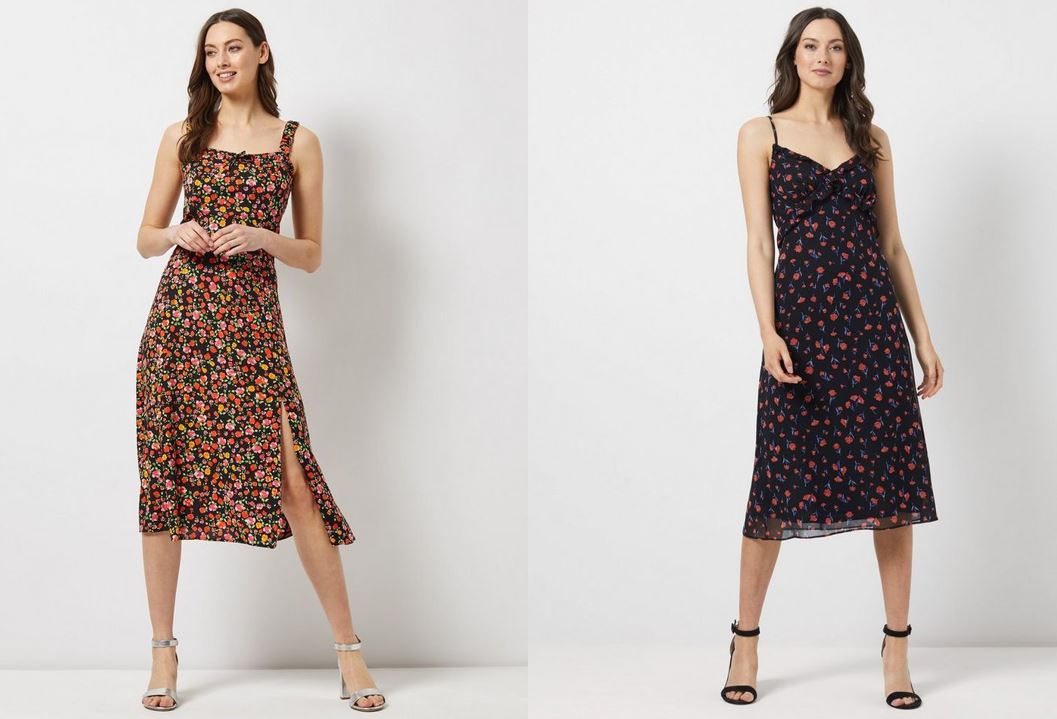 buy the floral thigh-split dress – buy the chiffon dress 
6. The Beachy Shirt Dress
Whether you're jetting off on your jollies this summer, or heading out to the British coast, the shirt dress, with its flattering knot-front, is the ultimate off-to-the-beach look.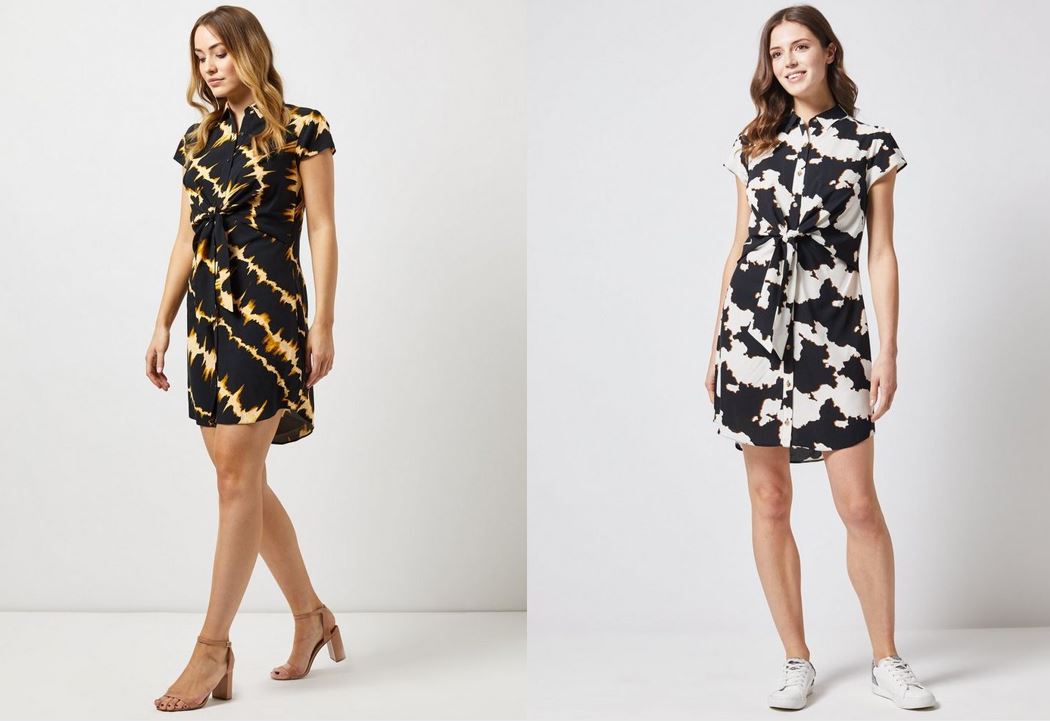 buy the tie-dye shirt dress – buy the cow print dress 
Throw it on over your favourite bikini, slip on some flipflops and you're good to go! Choose between a warm black, brown and gold tie dye, or a trending cow print. They're both summer essentials!
Win A £150 Dorothy Perkins Voucher
Hopefully I've inspired you to go shopping for your summer essentials! Remember, we're also giving you the chance to win a £150 Dorothy Perkins' voucher, as well as 12-month GLOSSYBOX subscription. Keep an eye on our social channels for more information!