Calling all Glossies who live in London or other major cities, this one is for you. Have you ever noticed how pollution has terrible effects on your hair, making it greasier and dirtier a lot faster? Well, I've got the simple, four-step pollution-proof ritual for you, as recommended by Only Curls founder Lizzie Carter!
1. Exfoliate Your Scalp To Pollution-Proof Your Hair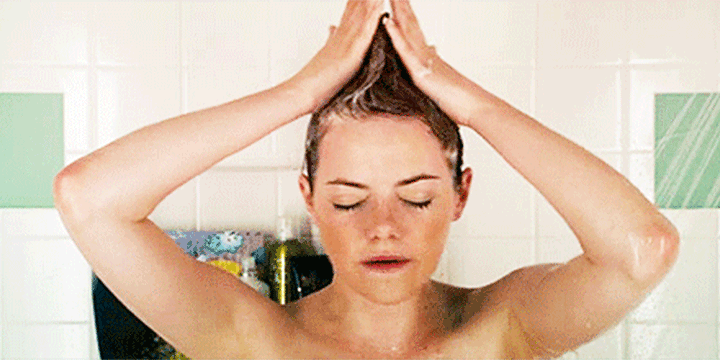 Did you know that pollution clogs up your pores and makes your hair more oily? Add to that the dirt and dust that naturally settles on your roots and you've got an itchy scalp and a greasy build-up that makes your hair more prone to breakage.
Exfoliate your scalp once a week to eliminate clogging impurities and to leave your hair cleaner for longer!
Luckily though, you can easily remedy it. Simply exfoliate your scalp once a week using Grow Gorgeous' Scalp Detox. Formulated with castor oil beads, white willow bark extract and pomegranate fruit enzymes, it gently exfoliates your scalp, eliminating clogging impurities, dandruff, dry skin and product build up. It really does help your hair stay cleaner for longer!